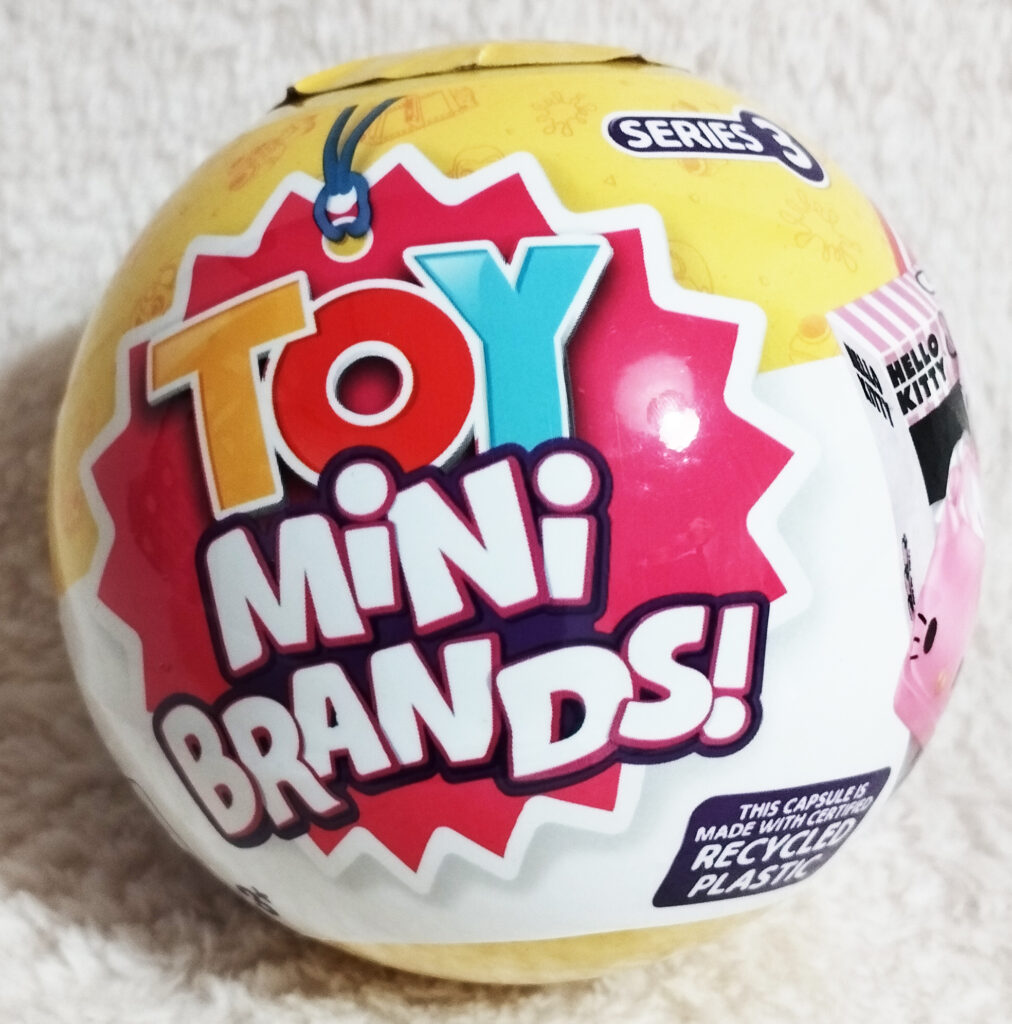 Company: Zuru
Release: 2020+
Size: Various (<5cm)
Main distribution: UK / Europe / Australia / America
---
This is a blind ball series by Zuru with miniatures of real life brands, hence the name Mini Brands! This particular line is the Toy version; Toy Mini Brands!
Several Mini Brands lines have come out; Mini Brands (grocery shopping articles), Mini Brands Disney Store (Disney Store articles), Mini Fashion (clothing and accessories), Foodie Mini Brands (dishes) and Toy Mini Brands (toys).
Here I'll list the Toy Mini Brands.
Each Blind Ball has 5 compartments / sections, and each section holds 1 random item. So you'll get 5 items in 1 Blind Ball. There are no dupes within these 5, and usually 1 section holds a piece for the overall shop (money, till, cart, basket, bag, etc.)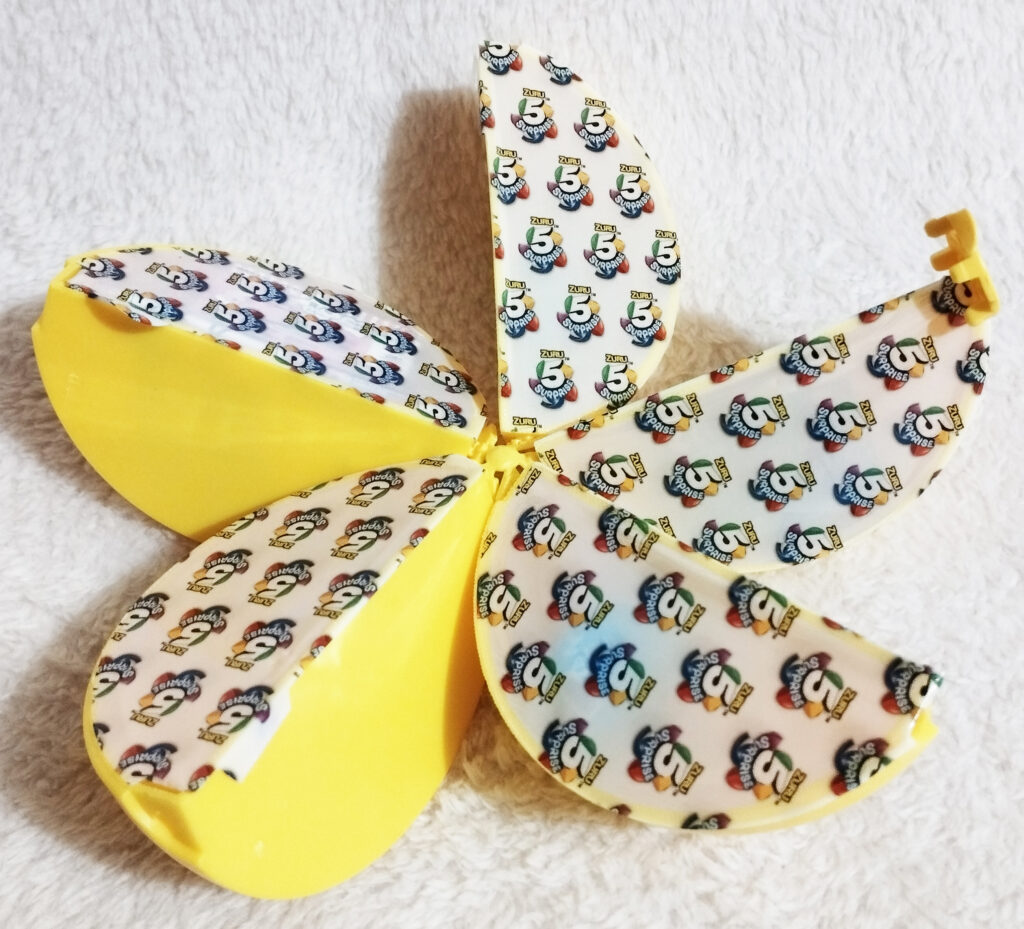 There are various "categories" which indicate rarity. There's Frozen Moment items (Ultra Rare), Rose Gold items (Ultra Rare), Gold items (Super Rare), Glow in the Dark items (Rare), Metallic items and Common items.
It also comes with a small leaflet that acts as a Collector's Guide / checklist.
There are also Collector's Cases with a set of items, some exclusive to the case.
Annoyingly there's differences in the series check lists depending on the country and wave…
Series 1
Release: 5 November 2020
Series 1 Blind Balls are white with a blue wrapper.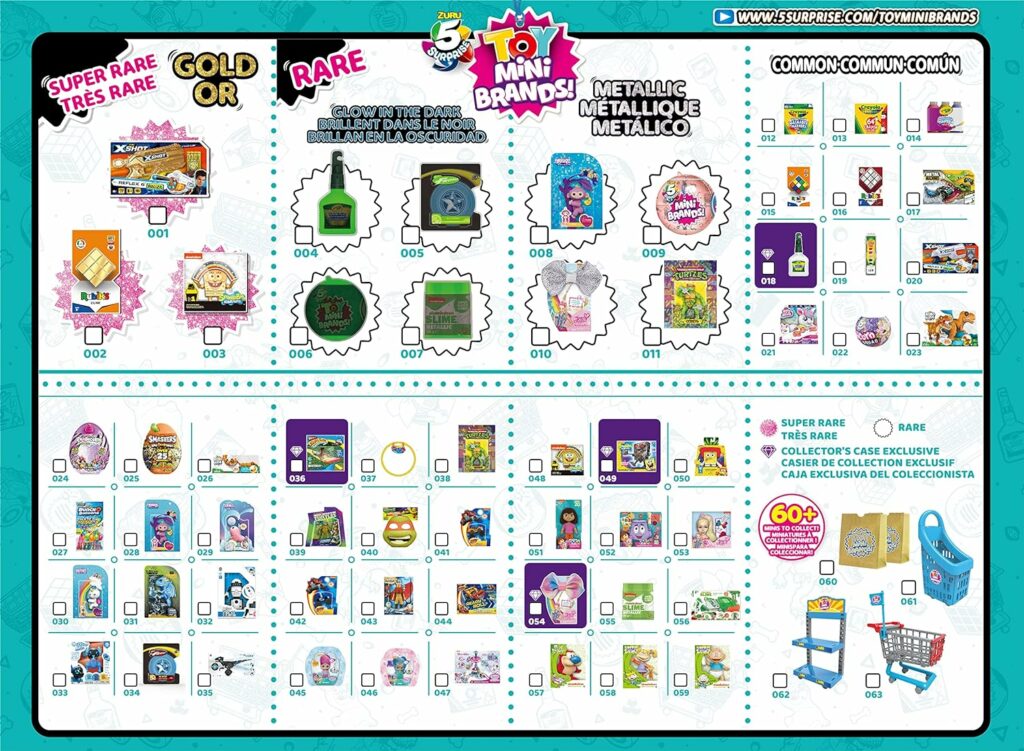 Series 1 exists out of 3 Gold, 4 Glow in the Dark, 4 Metallic and 52 Common items; totalling 63 items to collect. 4 of these are to build the shop; bags, baskets, carts and shelves.
I got 0/63.
Series 2
Release: March 2022
Series 2 Blind Balls are pink with a pink wrapper.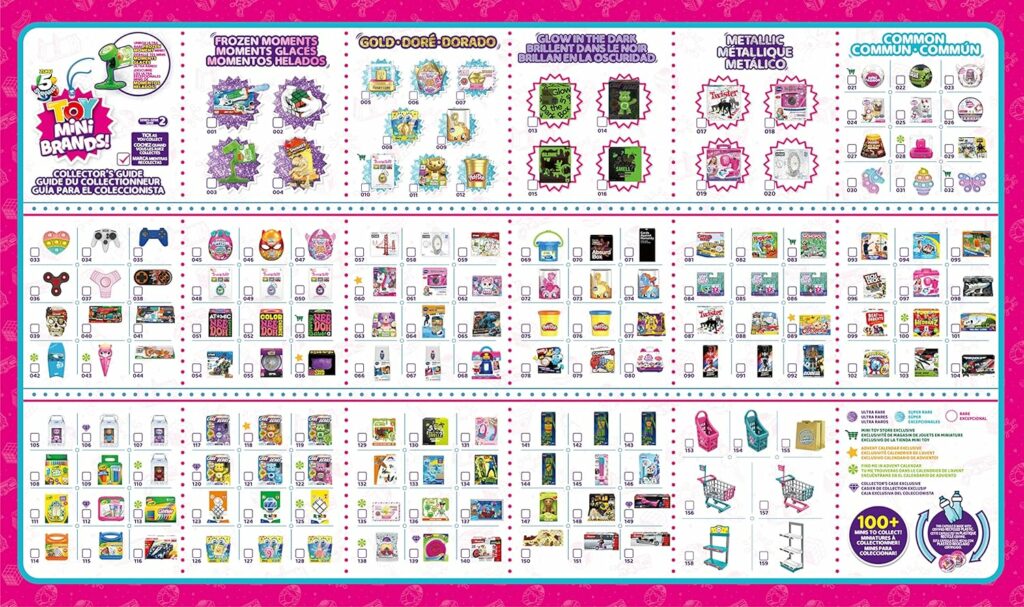 Series 2 exists out of 4 Frozen Moments, 8 Gold, 4 Glow in the Dark, 4 Metallic and 139 Common items; totalling 159 items to collect. 7 of these are to build the shop; bags, baskets, carts and shelves.
I got 1/159.
048 Tamagotchi – Blue (common)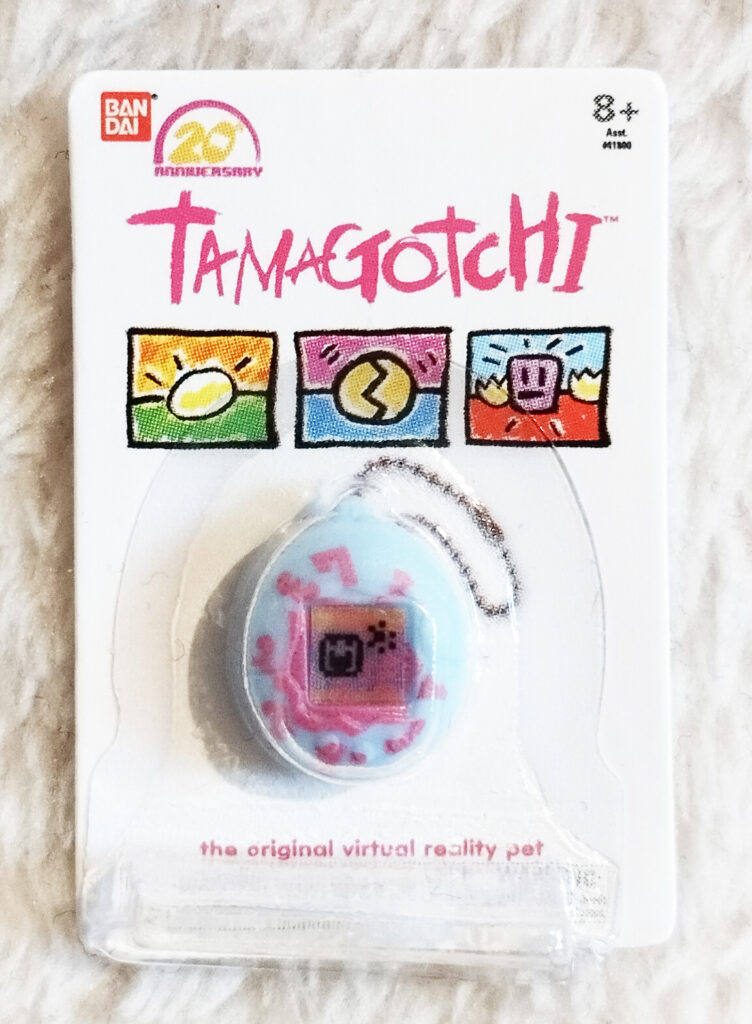 Series 3
Release: 1 January 2023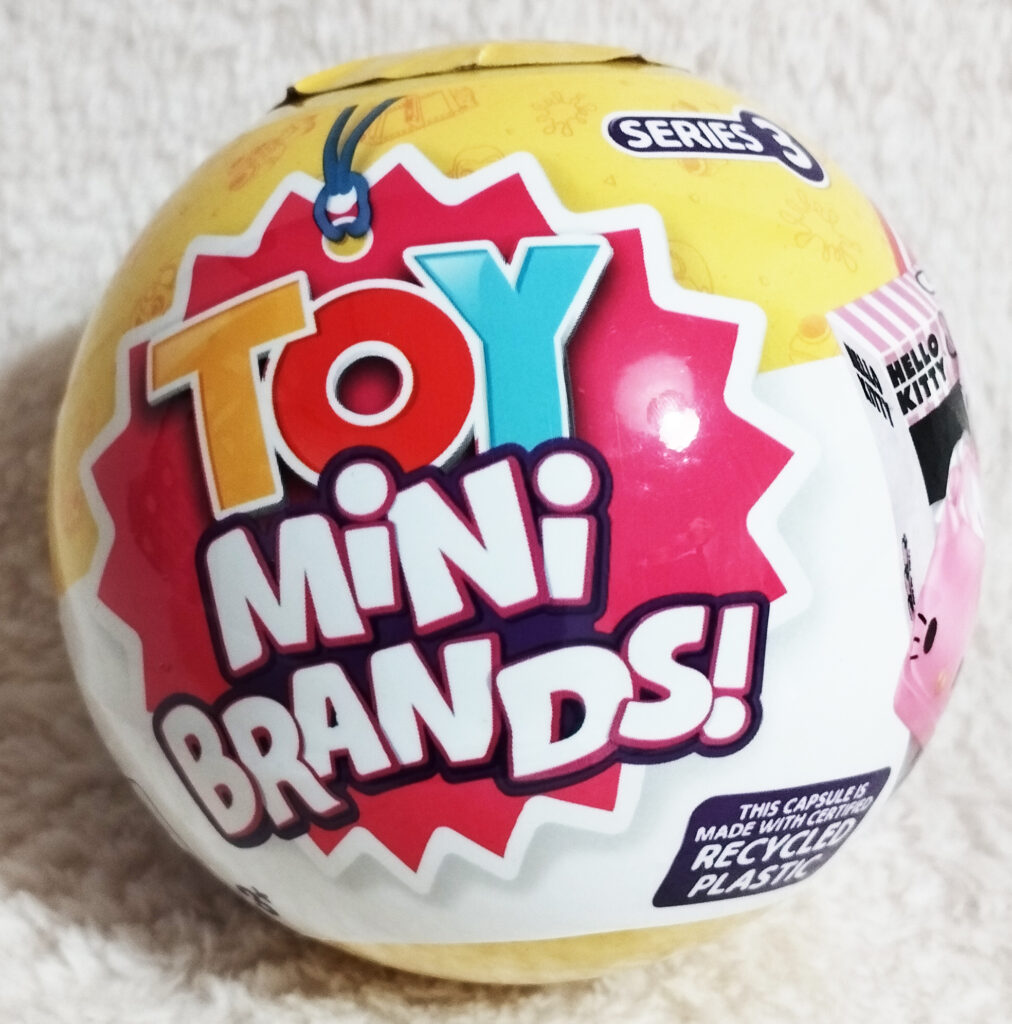 Series 3 Blind Balls are yellow with a yellow wrapper.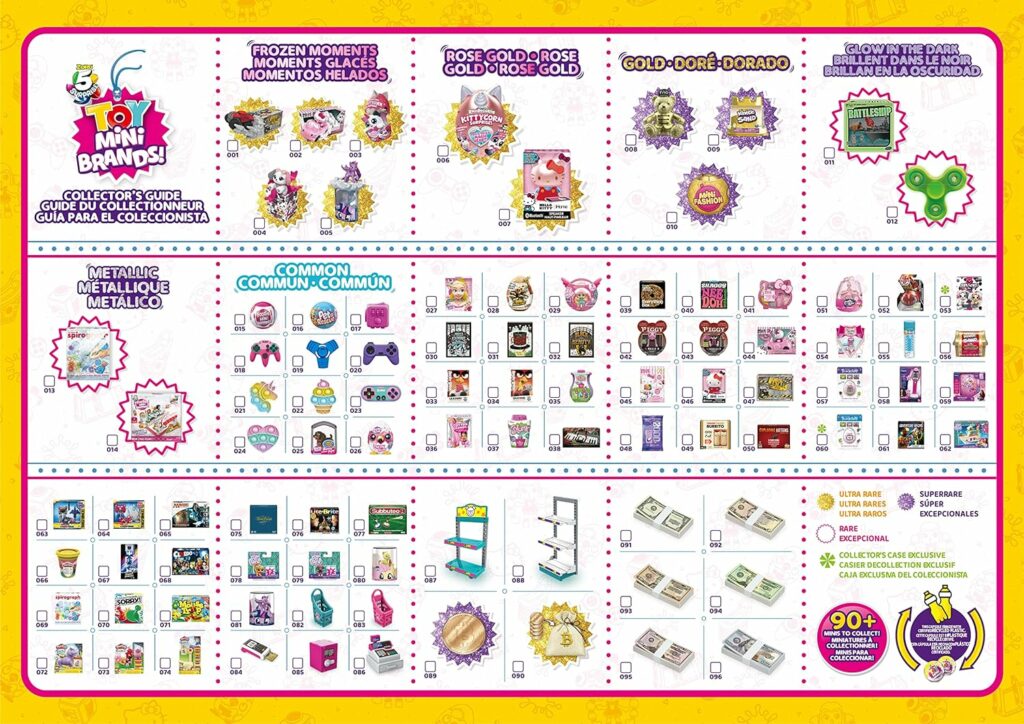 Series 3 exists out of 5 Frozen Moments, 2 Rose Gold, 3 Gold, 2 Glow in the Dark, 2 Metallic and 82 Common items; totalling 96 items to collect. 15 of these are to build the shop; baskets, pin machine, safe, till, shelves, bit coin and cash.
I got 7/96.
007 Hello Kitty Speaker [Rose Gold] (ultra rare)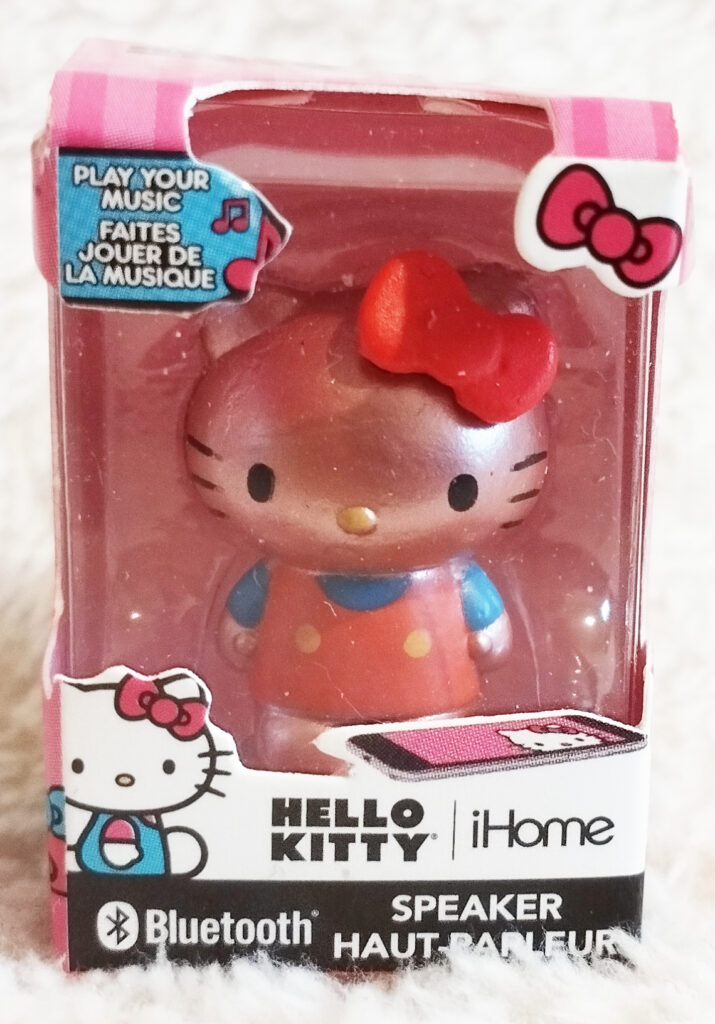 009 Kinetic Sand [Gold] (super rare)
–I no longer own this–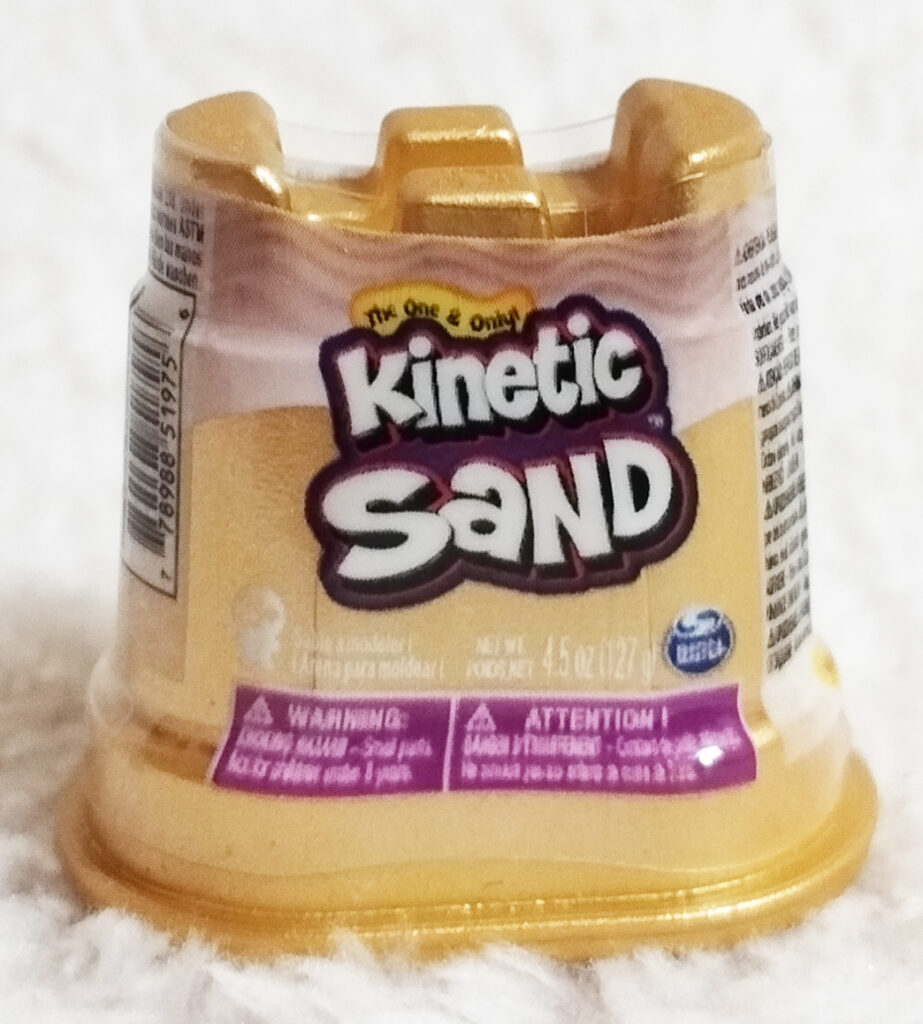 016 Pet Rescue blind ball (common)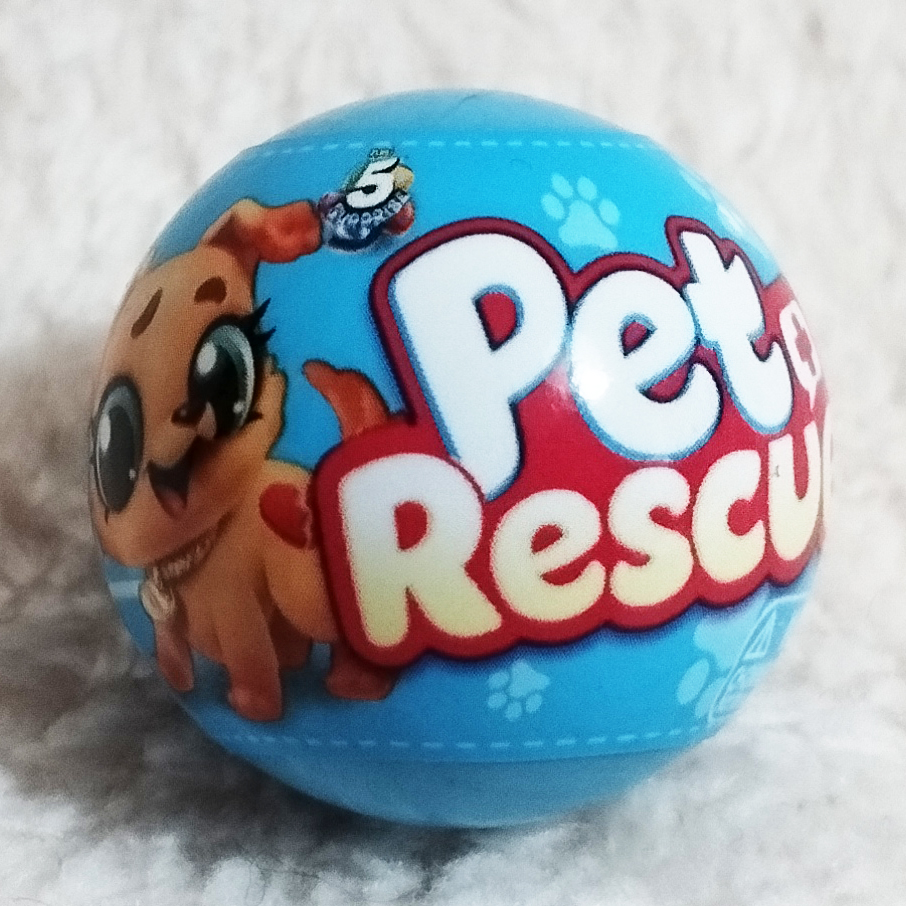 044 Hello Kitty RC car (common)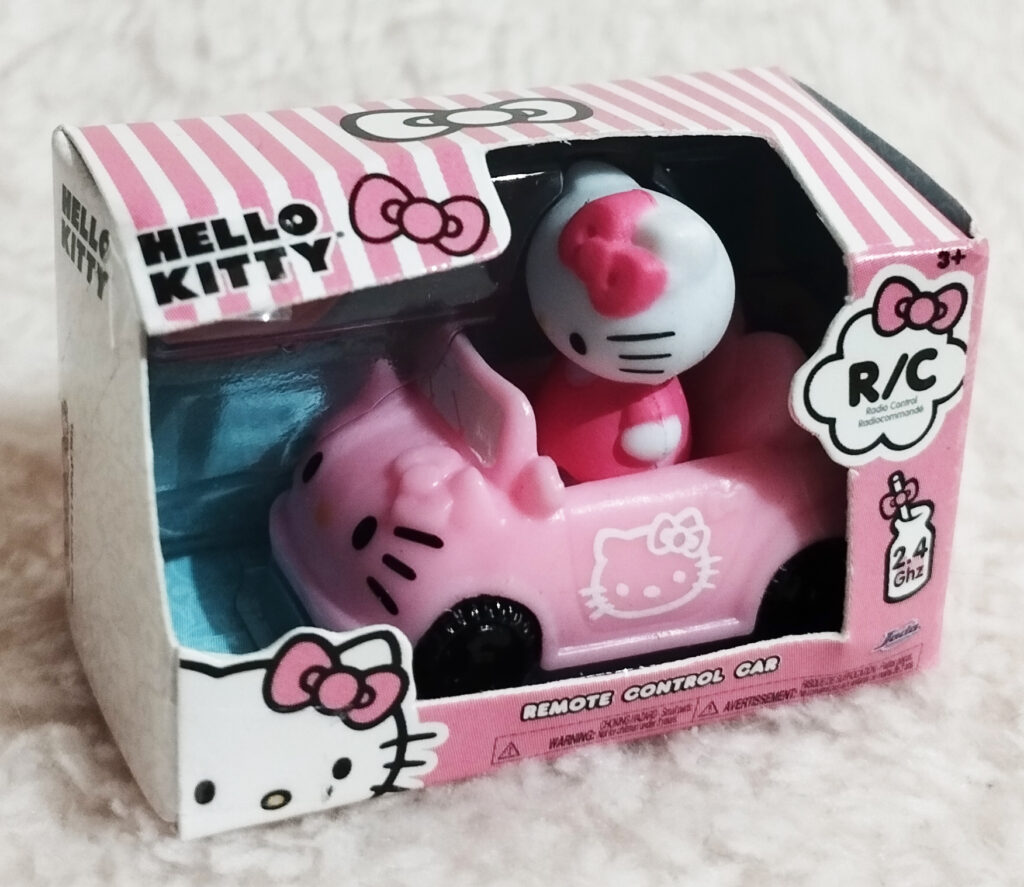 055 Orbeez (common)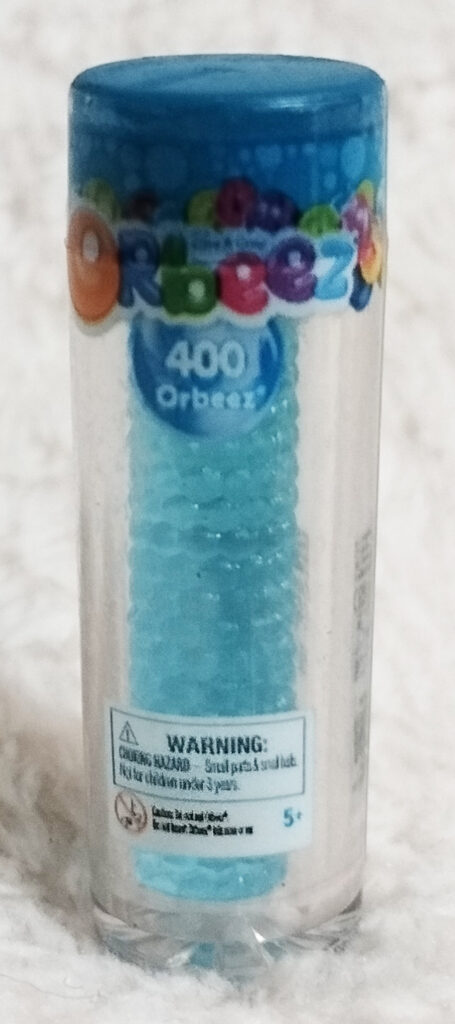 057 Tamagotchi – Purple Box (common)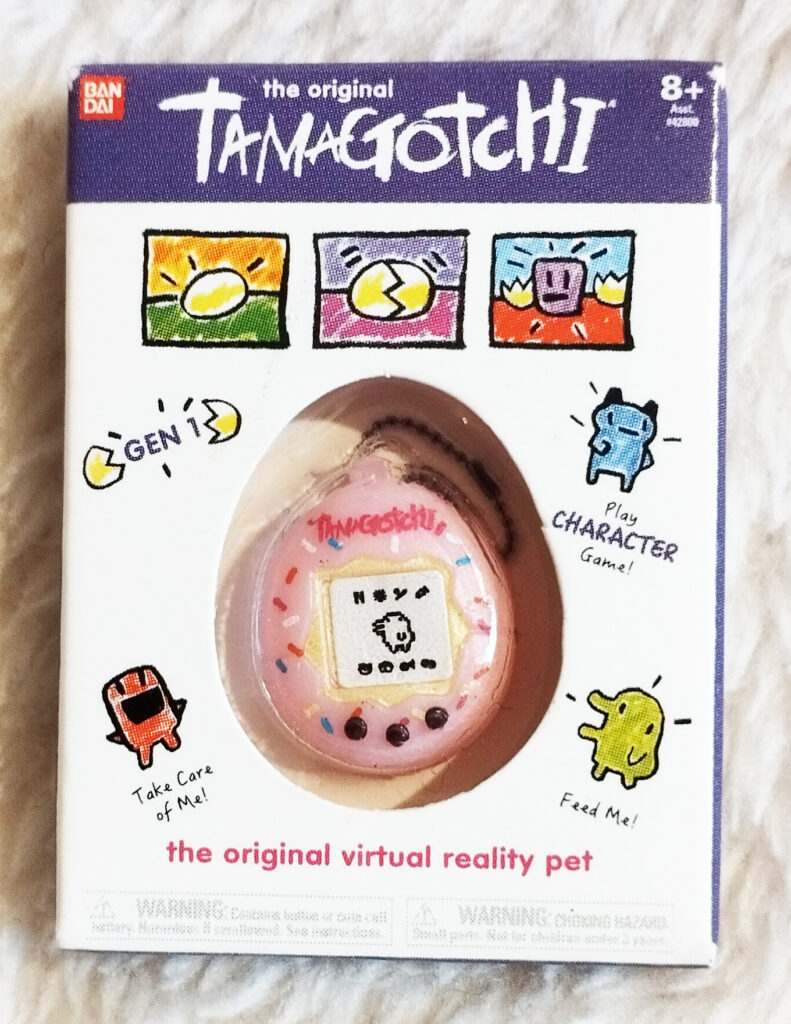 068 Cluedo (common)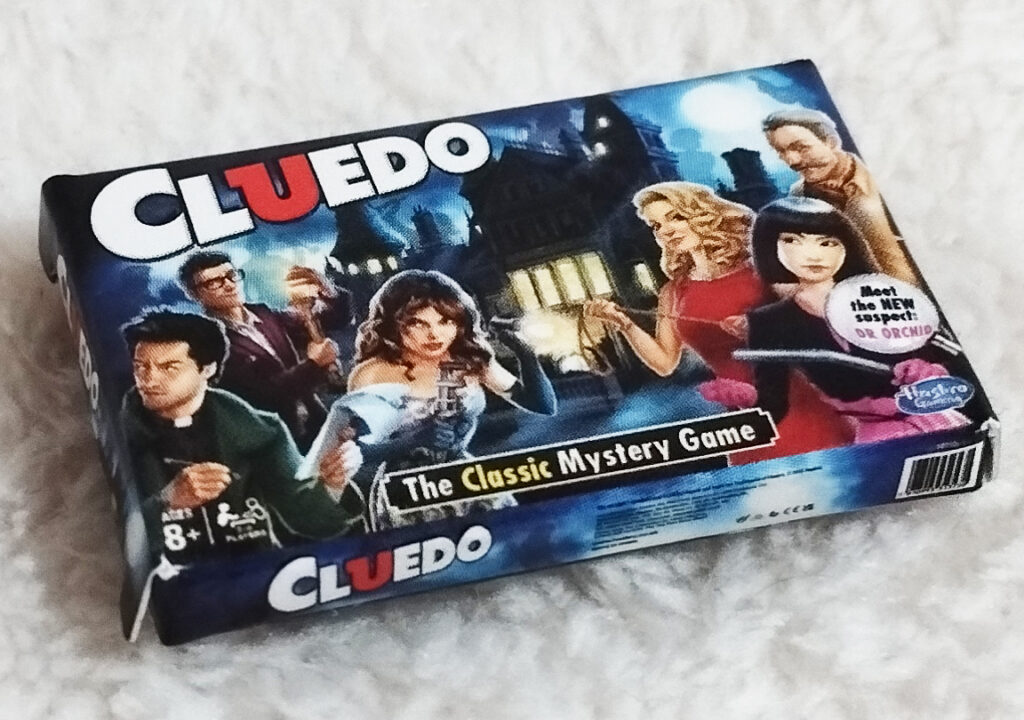 095 Fifty Dollars (common)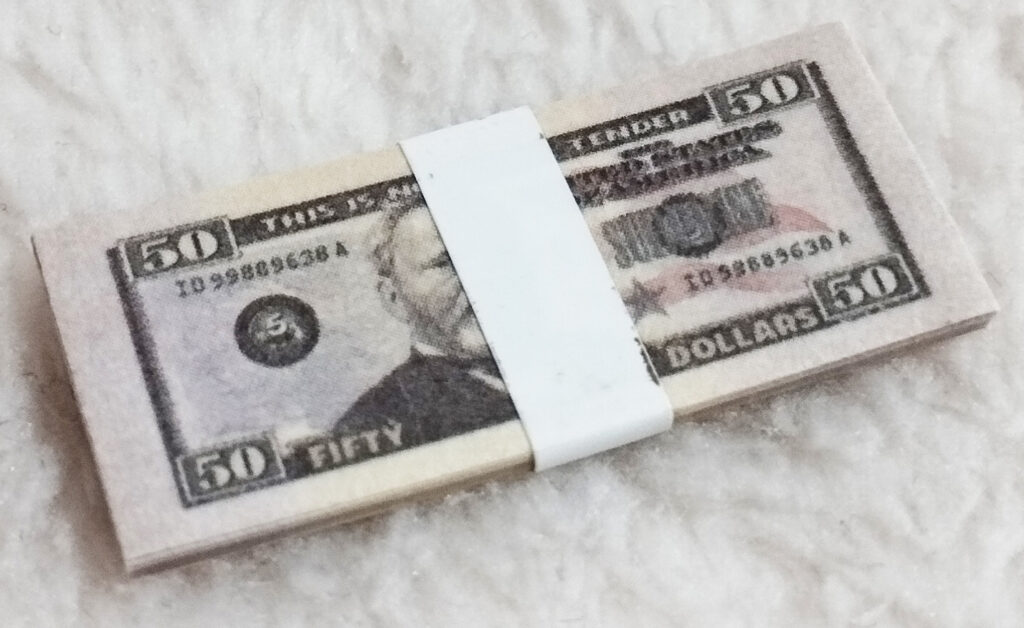 ---
I love miniature things, let alone if they're realistic or mimicking the real world. And of course I love toys. So you think the Toy Mini Brands! are right up my ally. But I found it mostly had modern toys, and they are quite expensive, so I never bothered.
But then I found out there were tiny Tamagotchi's! and so I bought a ball. They are quite expensive (RRP £6~8) for the 5 tiny toys you get. And with it being random and me not liking most of them that seemed too much of a gamble. But when my shop only had 1 left of Toy Mini Brands Series 3 I decided to chance it, or at the very least have some swap material.
I was surprised to get a Gold one, seeing they're supposed to be rare. I find these garish though, and would just prefer the "normal" ones. I was happy with Hello Kitty, she's always cute and popular. You can even remove her from the box. Cluedo is cool too as I love board games, but again not liking the modern box that much. And cardboard is easily made. The plastic figures are the real winners here I find. The Pet Rescue ball is so meta, it's funny. The money makes for a nice prop. But sadly, I got no Tamagotchi…
I'm keeping Hello Kitty and Cluedo, and the money. The rest I'm hoping to trade.
I managed to trade the Gold Kinetic Sand for some Tamagotchi, the Rose Gold Hello Kitty (prefered the normal one though) and a bunch of Disney ones.
I'll be on the lookout for the Tamagotchi, Rubik's Cube, TMNT Raphael, Avatar Aang, Hello Kitty, NERF guns, Build-a-Bears, art supplies, Spirograph, Mouse Trap and Trivial Pursuit.
If you love miniatures, or toys, you might like these. They are expensive though and you'll likely need to trade.
If you prefer bigger stuff, you want to give these a miss.
---
Got any more details / information you think I should add? Or did I get something wrong? Do you own any Mini Brands? Which one is your fav? Do you agree or disagree with my findings? Let me know in the comments below!
---