Category:
Plush
Plushies from Dick Bruna.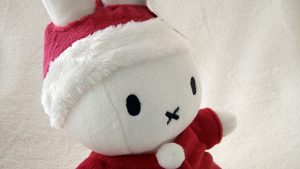 Size: 23 cm
Main distribution: Worldwide
---
A cute little nijntje dressed up as Santa.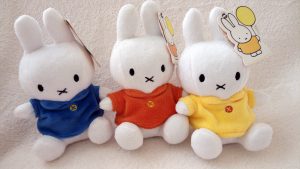 Company: Famosa
Year: 2012
Size: 13 cm (18cm incl. ears)
Main distribution: Europe
---
Here's a cute set of nijntjes made by Quirón by Famosa. All 3 plush are the same, the only difference is the colour shirt they are wearing.