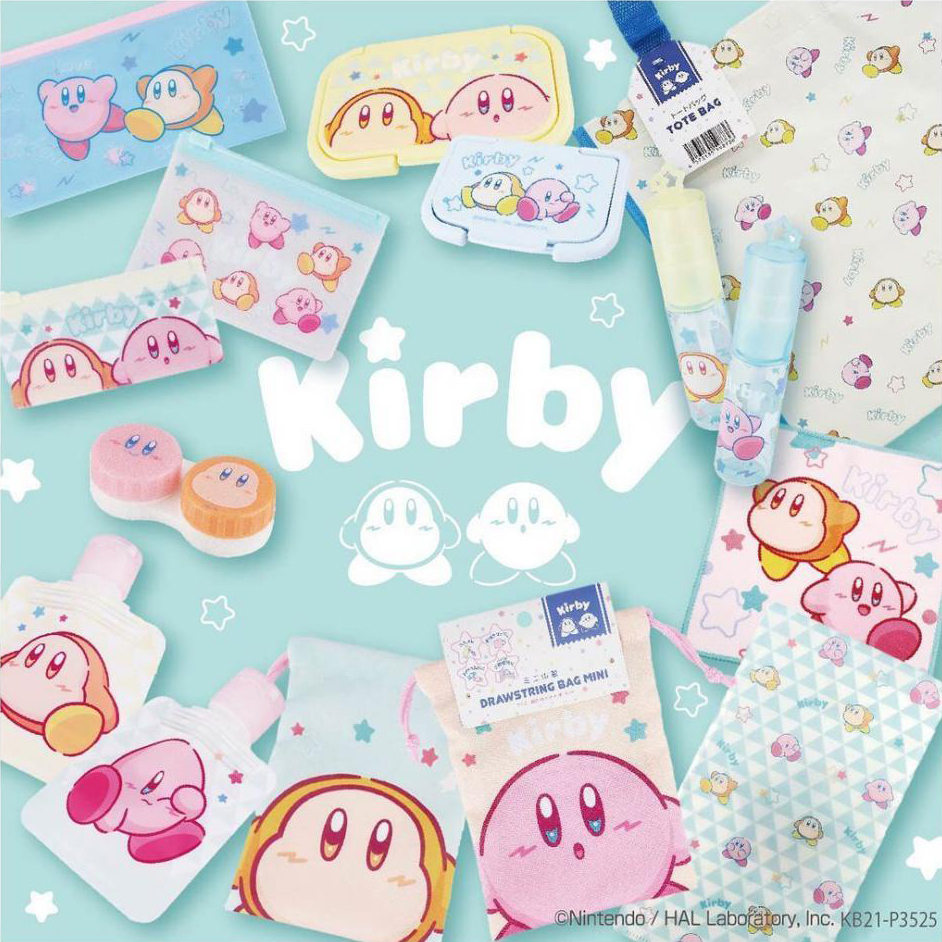 Company: Seria
Release: 17 September 2021
Size: Various
Main distribution: Japan (in Seria stores)
---
Seria, a 100 yen store in Japan, has a range of goods under "Kirby of the Stars", including homeware, storage and sanitary items.
Unlike pound shops and dollar stores, 100 yen stores have high quality items. Seria caters to women and sell aesthetically pleasing products that look more expensive than they are.
They sell a range of Kirby items under "Kirby of the Stars".
I got the 2x Fastener Case (Zipper Pouches), a Small and Medium size.
Fastener Case 2P
Release: 17 September 2021
Size: S (11cm x 6cm), M (12cm x 8cm)
Barcode: 4 573135 598569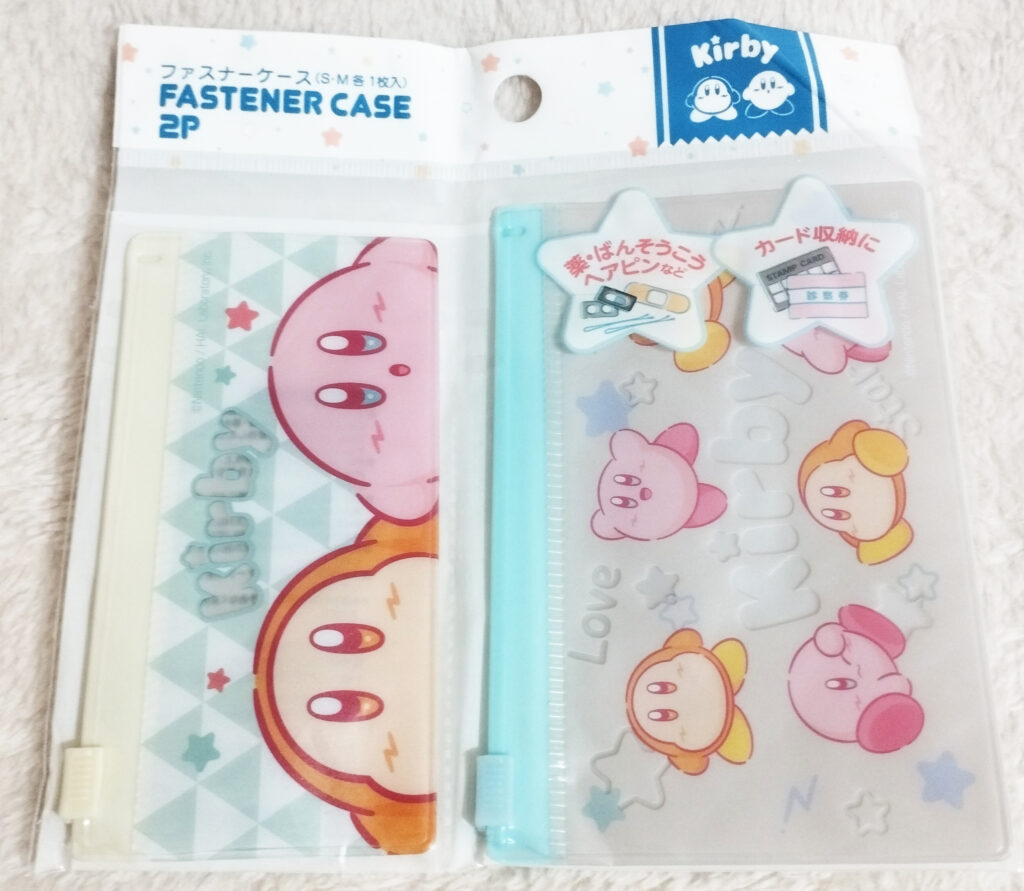 They come packaged together in a basic plastic bag packaging, with a little Kirby and Waddle Dee logo in the top right corner in dark blue.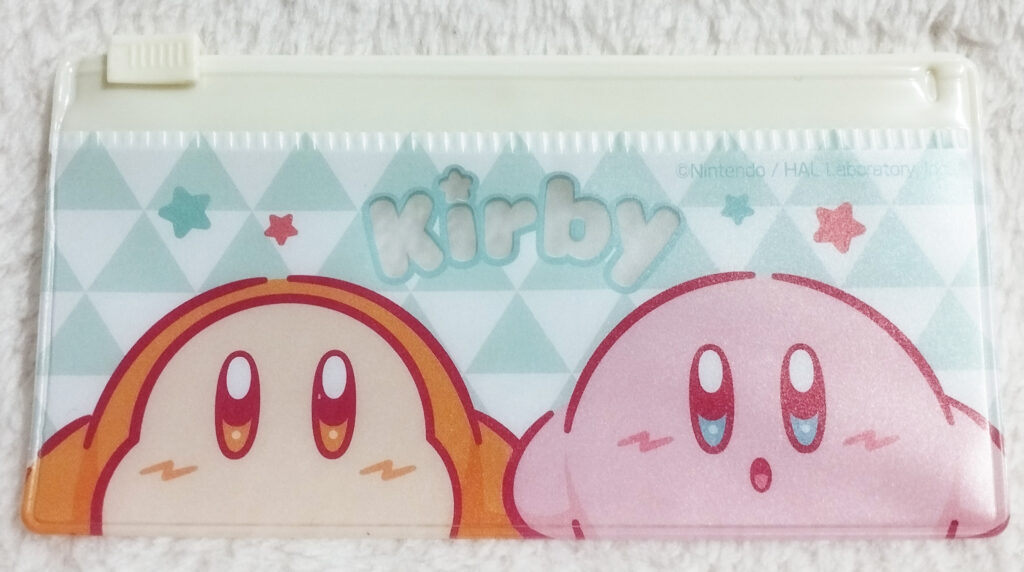 The Small zipper pouch is 11cm wide and 6cm high. It has Waddle Dee and Kirby on it from the "chest" up. Kirby has a curious open mouth face. The center says Kirby in transparent letters with some stars surrounding it. The background is white and blue triangles. The zipper is a creamy yellow. The back is a transparent.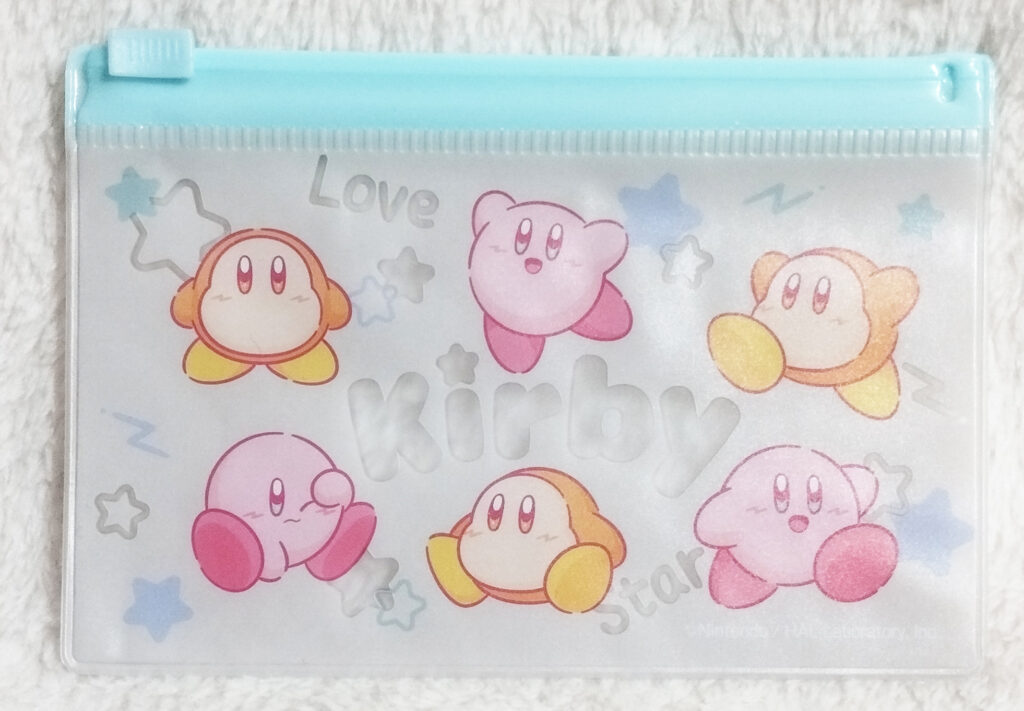 The Medium zipper pouch is 12cm wide and 8cm high. It has 6 images on the front; Waddle Dee in a neutral, straight on pose, a happy Kirby with its arms up on its toes, a happy walking Waddle Dee, a sitting Kirby looking a bit hurt, a neutral sitting Waddle Dee and a happy frolicking Kirby. The center says Love Kirby Star in transparent letters with some stars surrounding it. The background is white with a few blue stars. The zipper is a light blue. The back is a transparent.
---
I love practical and storage items, and bonus if it's cute. These Kirby zipper pouches are a perfect match for me.
I love these as they're so handy to organise my drawers and bags. I already have the Pokémon Snap ones, and some generic blank soft green ones, but couldn't resist adding Kirby. I hope to find the Large one too, or the draw string bags!
They are quite small though. I'm not sure what I'll use them for just yet. Maybe to keep all my erasers or sharpeners together, as they always scatter about in my drawers…
If you like Kirby and useful, practical items, these are nice.
If you prefer figures or plush, you'll give these a miss.
---
Got any more details / information you think I should add? Or did I get something wrong? Do you own these? Do you agree or disagree with my findings? Let me know in the comments below!