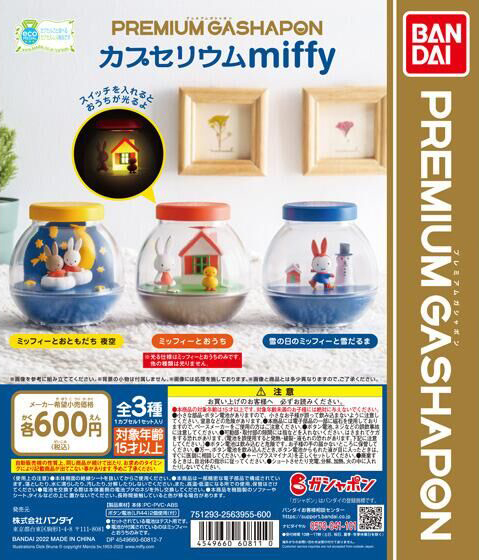 Company: Bandai
Release: September 2022, June 2023
Size: 7.5cm
Main distribution: Japan
---
These are little terrariums (with lights) of Miffy and friends made by Bandai as their Premium Gashapon. The gashapon capsule is part of the toy.
2 series of 3 have been released so far, making 6 terrariums total. I got 1/6.
The gashapon capsule is also the terrarium, which makes them eco friendly as you don't have to get rid of the gashapon ball as it's part of the toy. They come double wrapped in plastic though. You can instantly see which one you got.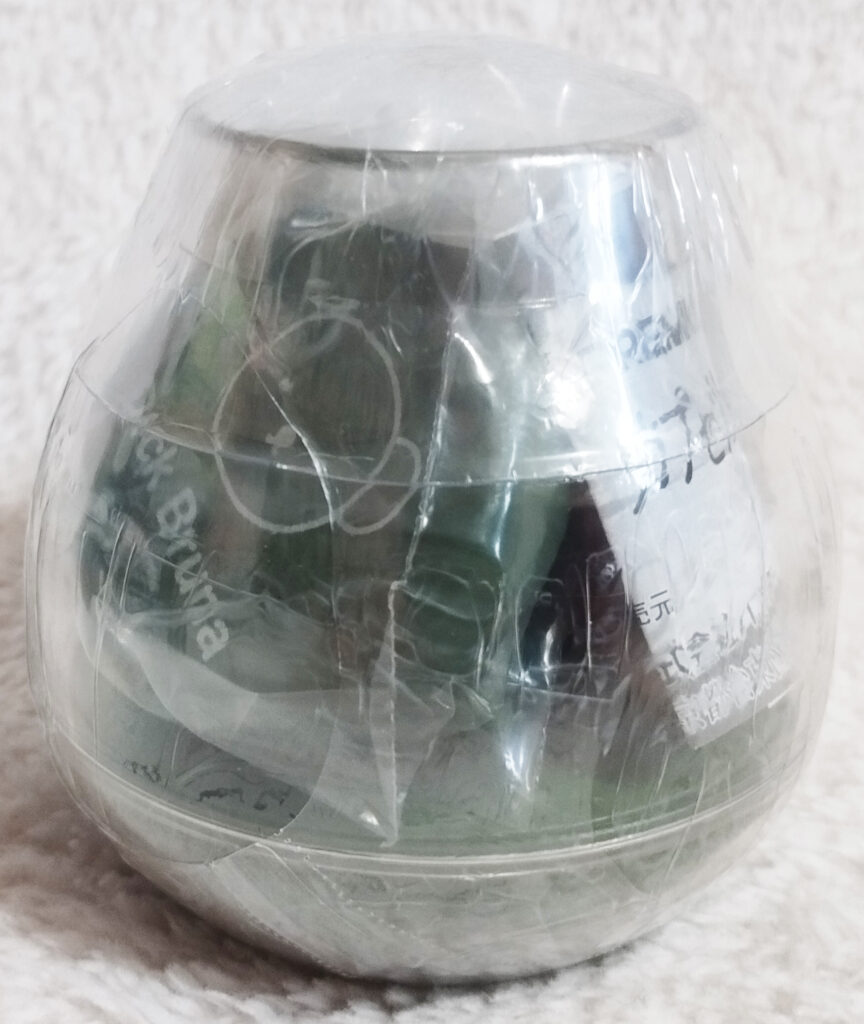 Opening it will reveal the base, the terrarium top, lid, leaflet and potential loose bits to add.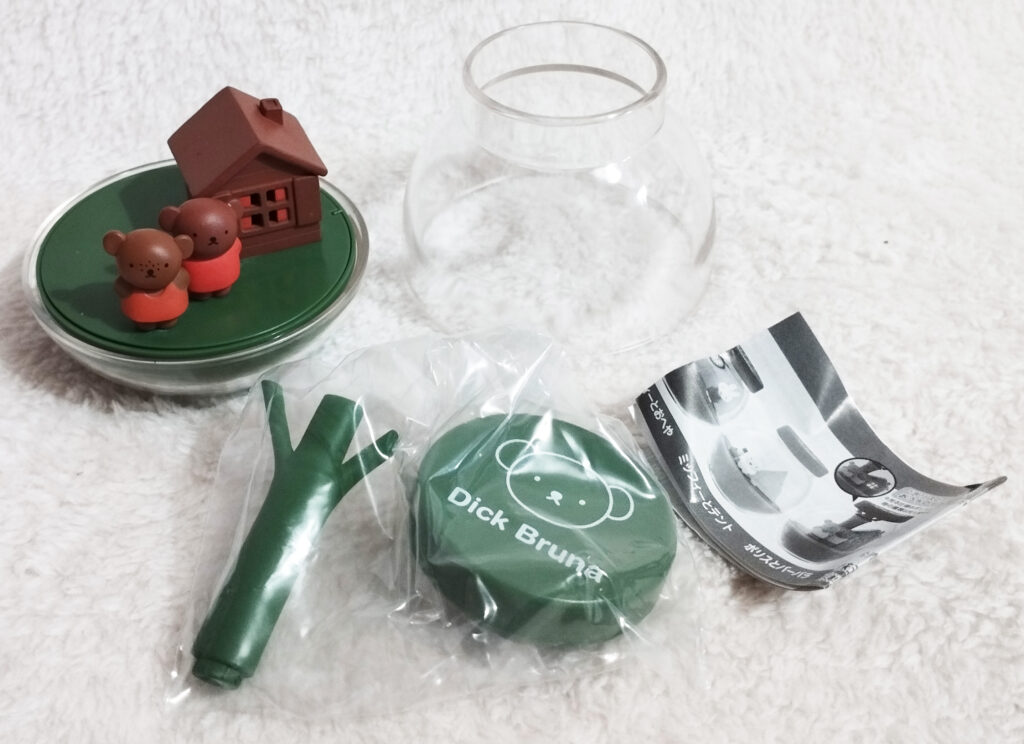 The leaflet is black and white with quite small images, and most is legal informations.
Capsule Miffy 1
Release date: September 2022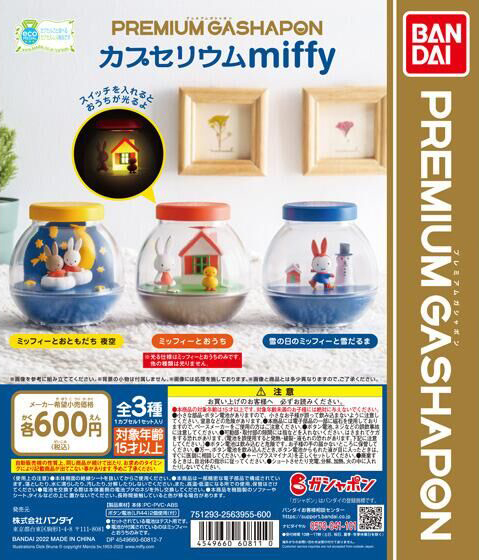 The first set exists out of 3 terrariums; Miffy and Friends Nightsky, Miffy's House and Miffy and the Snowman on a snowy day. Only Miffy's House lights up.
I got 0/3.
Capsule Miffy 2
Release date: June 2023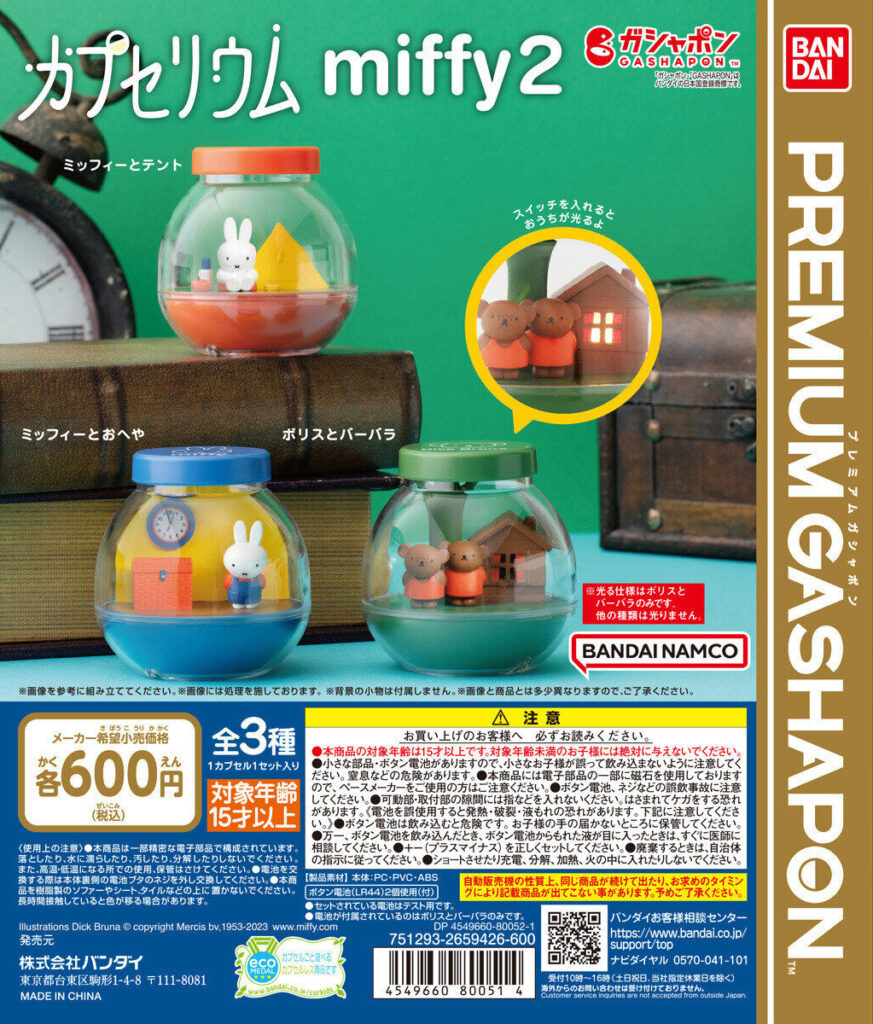 The second set also exists out of 3 terrariums; Miffy and Tent, Miffy and the room and Miffy and Boris and Barbara. Only Boris and Barbara light up.
I got 1/3.
Boris and Barbara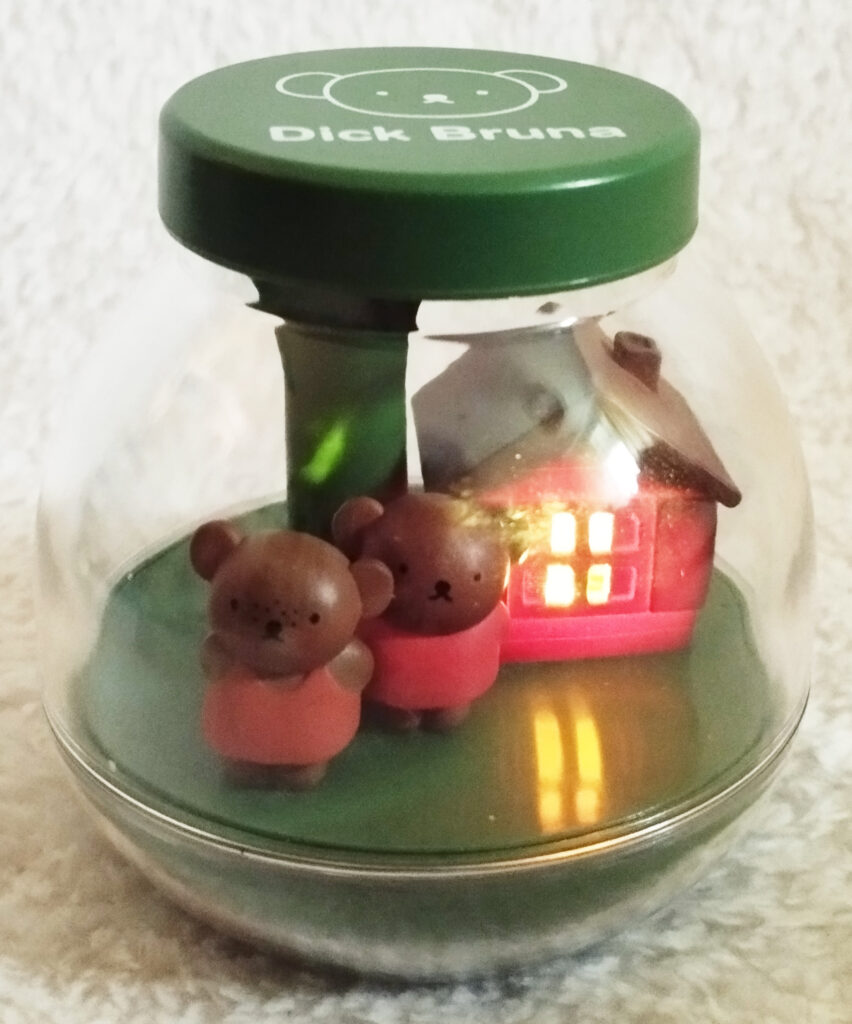 Boris and Barbara stand in front of their home and a large tree on a green base. The lid is also green and has the face of Boris. On the bottom is a switch which can be turned on to light up the house. There's a little led light in the floor of the house which can be seen through the open window. The light takes 2xLR44 1.5V batteries, which are included.
---
I love little terrariums and I love Miffy. These looked so cute. I missed the first series, but saw the second series and decided to chance one.
I really wanted Boris, so I'm super happy I got him! The light is also a nice bonus.
These just make cute decor and add a warm touch. The terrarium also keeps the dust off.
If you love Miffy / Terrariums, you'll love these. Especially if you get one with a light in it.
If you prefer larger or more interactive toys, you'll give these a miss.
---
Got any more details / information you think I should add? Or did I get something wrong? Do you own these terrariums? Do you agree or disagree with my findings? Let me know in the comments below!