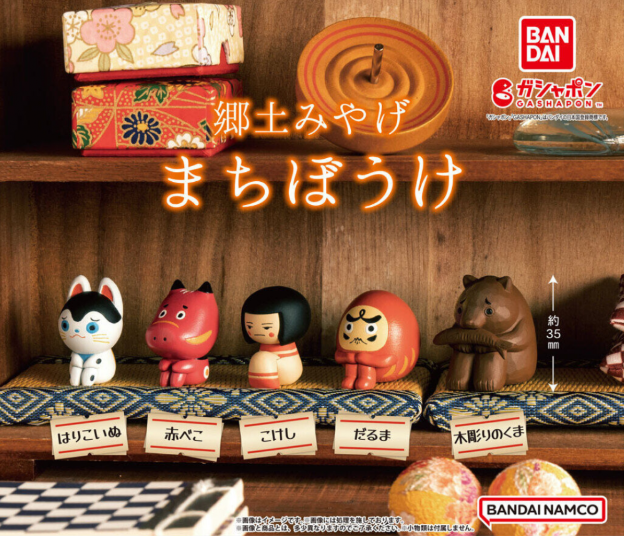 Company: Bandai
Release: Spring 2023
Size: +/- 3 cm
Main distribution: Japan / USA / UK (Gashapon machines)
---
This is a little Gashapon line of figures waiting with their knees tucked up, hence the name Still Waiting For You, in this case, Japanese Souvenir Folk Toys, distributed in Gashapon machines by Bandai.
5 figures have been made.
The figures come in transparent balls so you can see which one you got without opening it.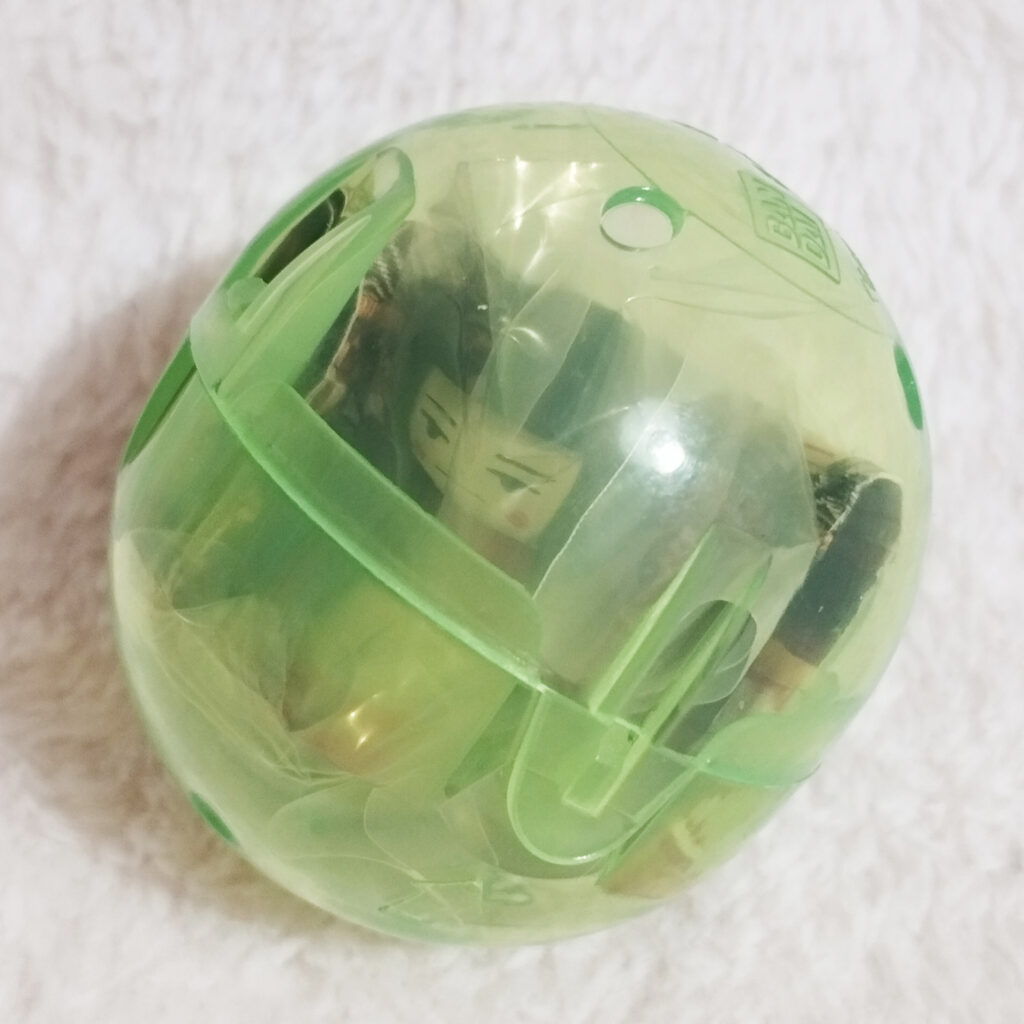 Each figure is individually wrapped in plastic, and comes with a full colour, large leaflet.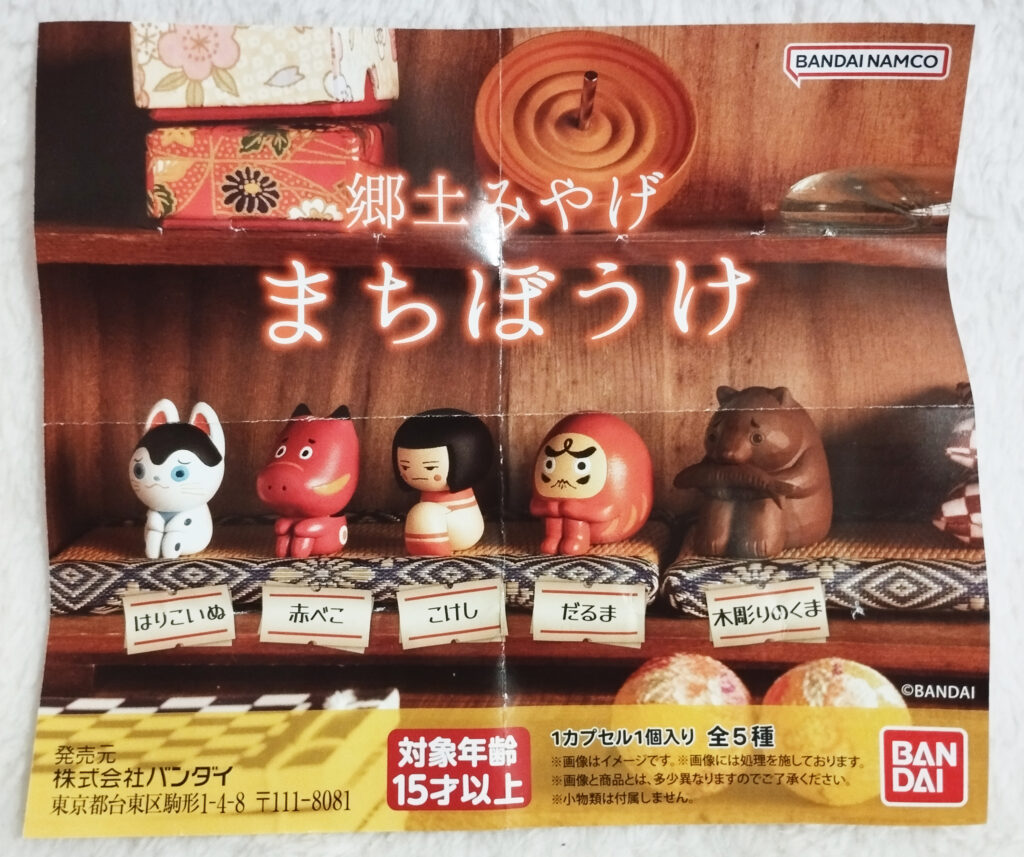 The set exists out of 5 figures; Paper-mache Dog, Akabeko, Kokeshi Doll, Daruma and Carved Wooden Bear.
We got 2/5.
Kokeshi Doll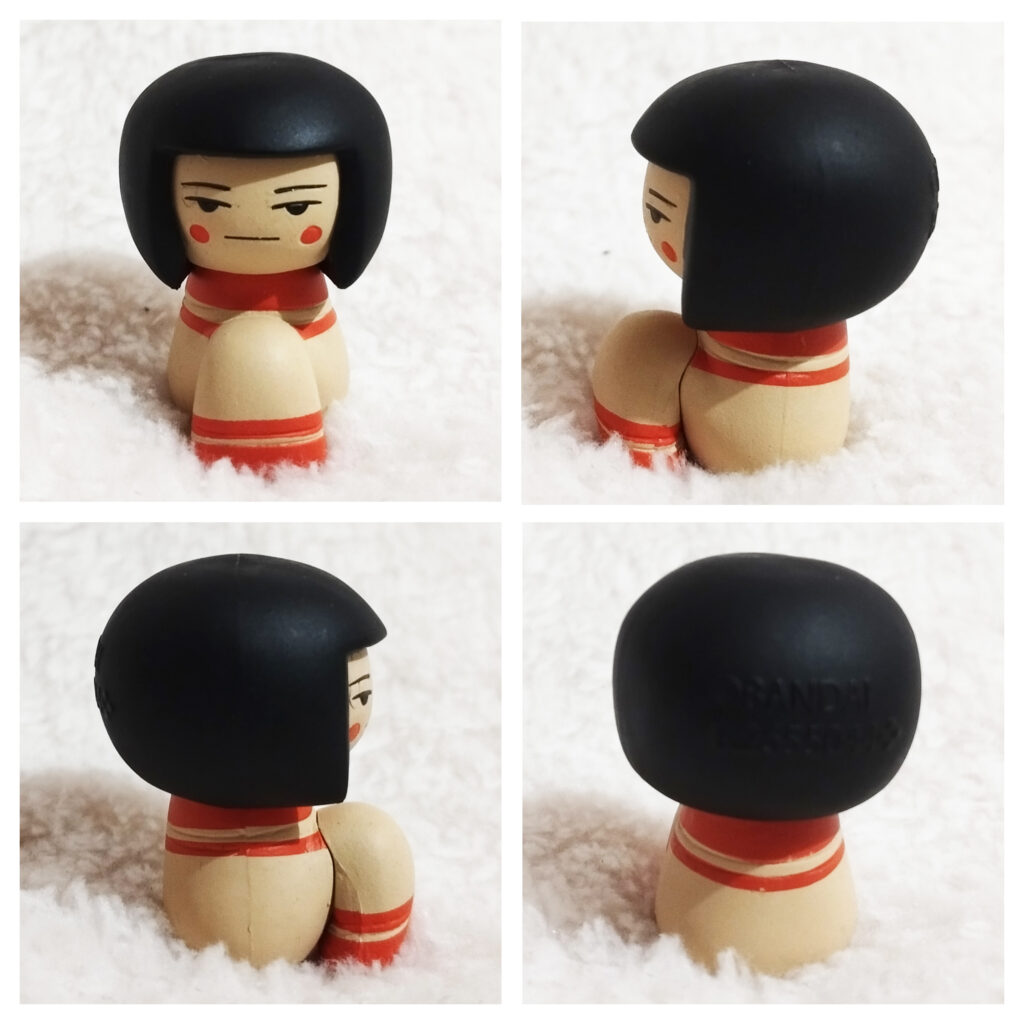 Kokeshi Doll is sitting down, knees tucked up. She has black hair in a bobcut, and a plain dress with orange stripes. Her expression is blank, like -_-. The branding is on the back of her hair and reads in raised font: ©BANDAI B.2655044 and the 4 dots of Bandai.
Carved Wooden Bear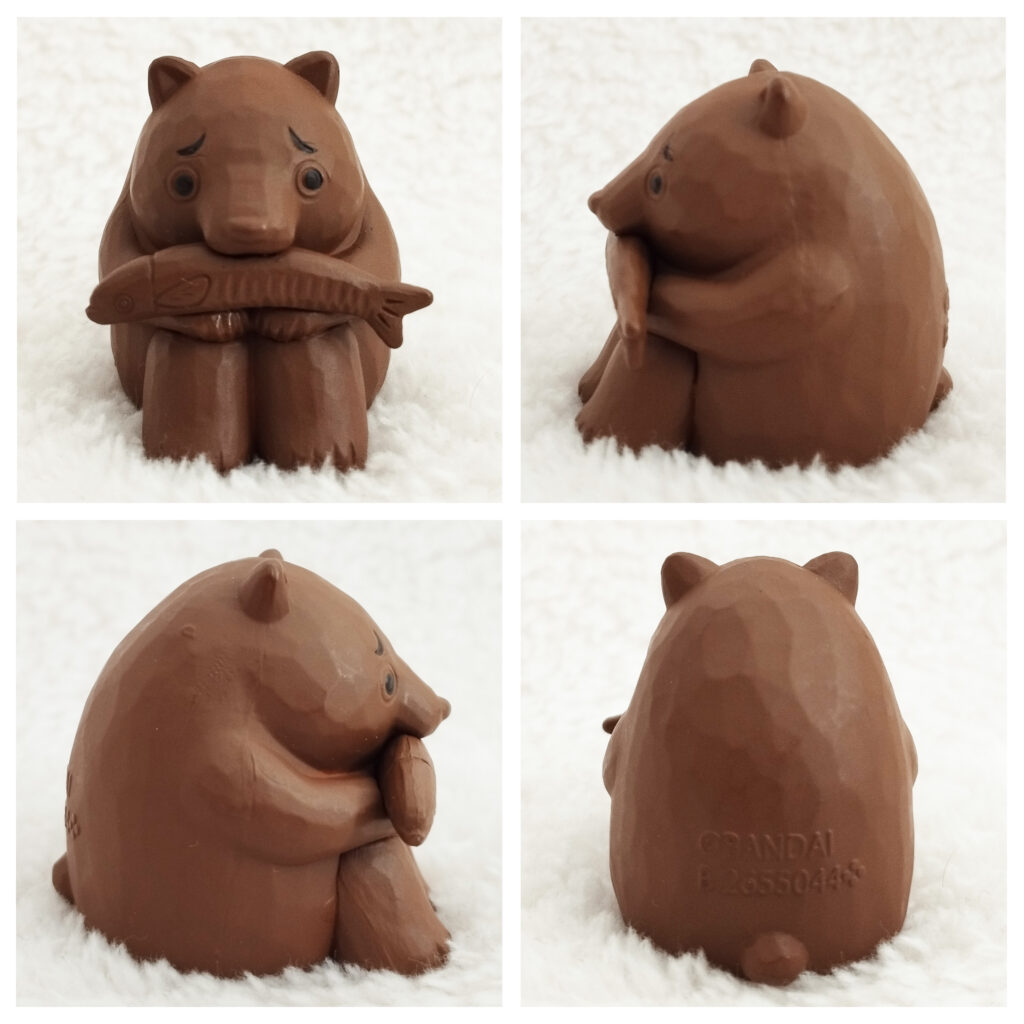 Carved Wooden Bear is sitting down, knees tucked up with their paws resting on them. They have a fish in their mouth. Their expression is sad. The branding is on their back and reads in raised font: ©BANDAI B.2655044 and the 4 dots of Bandai.
---
We went back to the Gashapon store as I just love them too much, and they had some new series. However, I wasn't liking any in particular. My partner wanted to get one for me though, and decided to try this one in an attempt to get the bear.
We ended up with the Kokeshi Doll. I guess I like that one the second best. It would be cute amongst other Kokeshi Dolls, but I have none. It now sits on my partner's desk as his.
We went back a week later and my partner felt lucky and tried again, and we got the Carved Wooden Bear! Very happy with it and so lucky.
If you like Gashapon and/or Japanese things, you'll like this series. Be advised they may be expensive depending where you find them.
If you prefer larger or more Western toys, you might give these a miss.
---
Got any more details / information you think I should add? Or did I get something wrong? Do you own these figures? Do you agree or disagree with my findings? Let me know in the comments below!