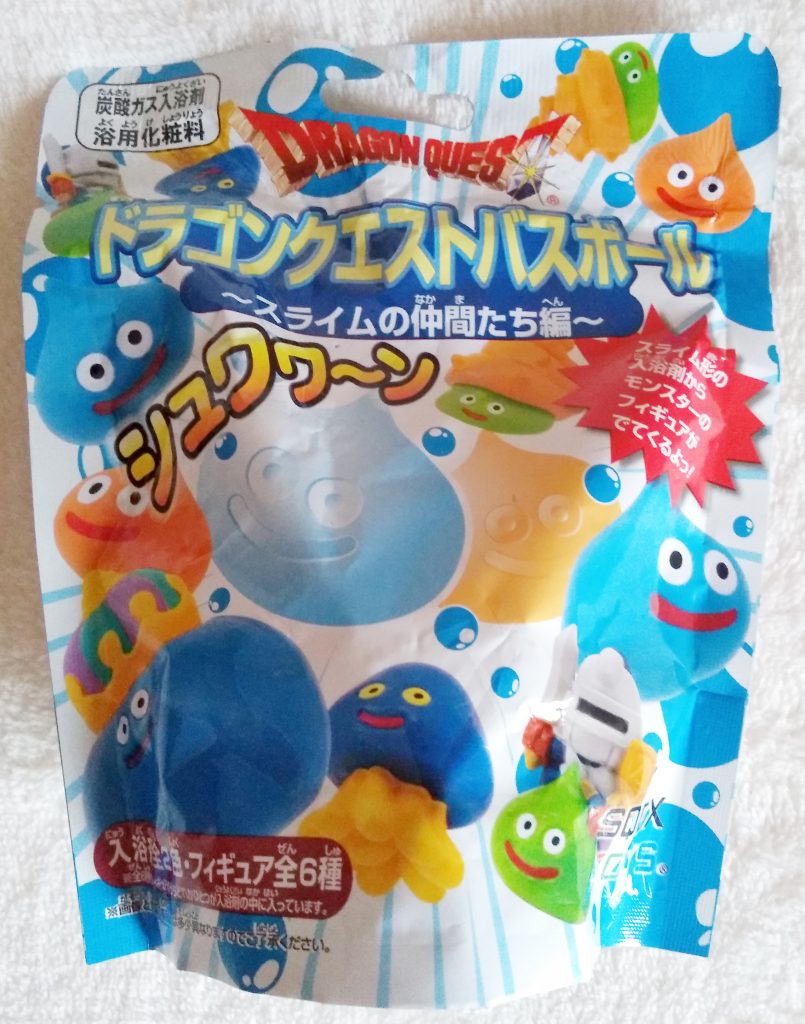 Company: SQEX Toys
Release: September, 2018
Size: ~5 cm
Main distribution: Japan
Barcode: 4988601236904
---
This is a bath bomb from Dragon Quest, series 'Slime no Nakamatachi' or 'Friends of Slime'. They are blind bags that exist out of a bath bomb with a figure inside. There are 2 different bath bombs, blue (Slime) and orange (She-slime), and 6 different figures (Slime, She-slime, King Slime, Healslime, Shell slime and Slime knight) to collect. I got one of them.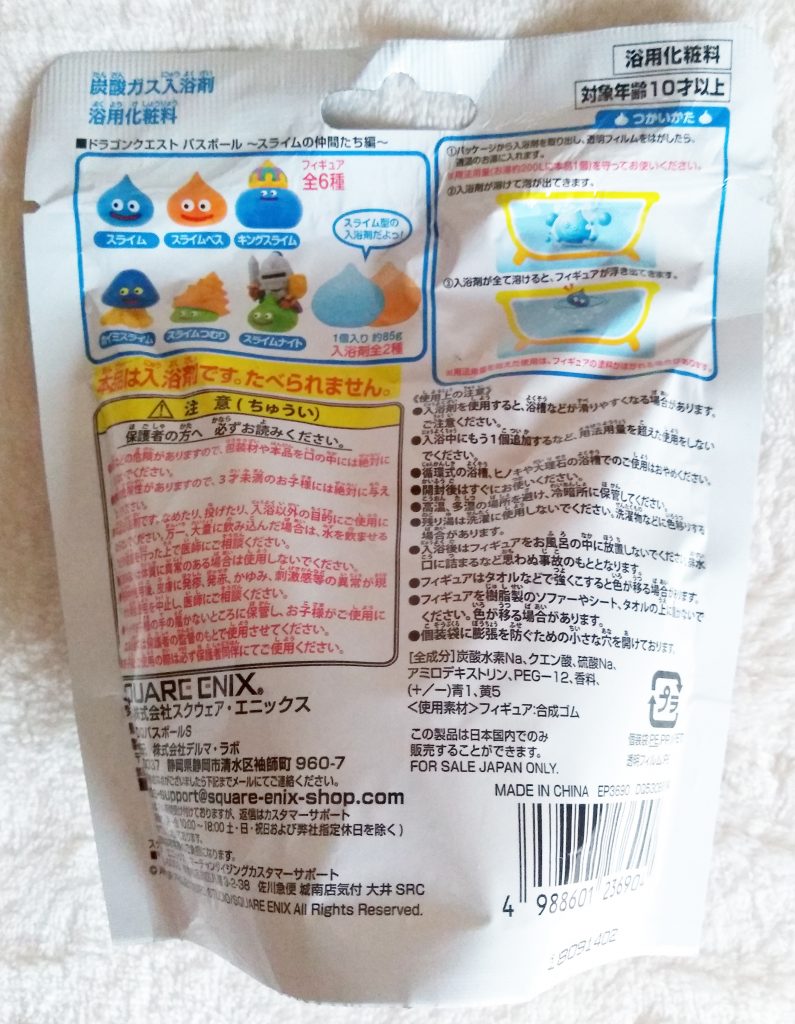 The bath bombs come in blind bags so you can't tell which one you get prior. The front of the packaging shows the name, the different bath bombs and figures. The back shows these in more detail with their names, and instructions on how to use it. You basically unwrap it, put it in a bath and watch it dissolve until the figure is all that remains.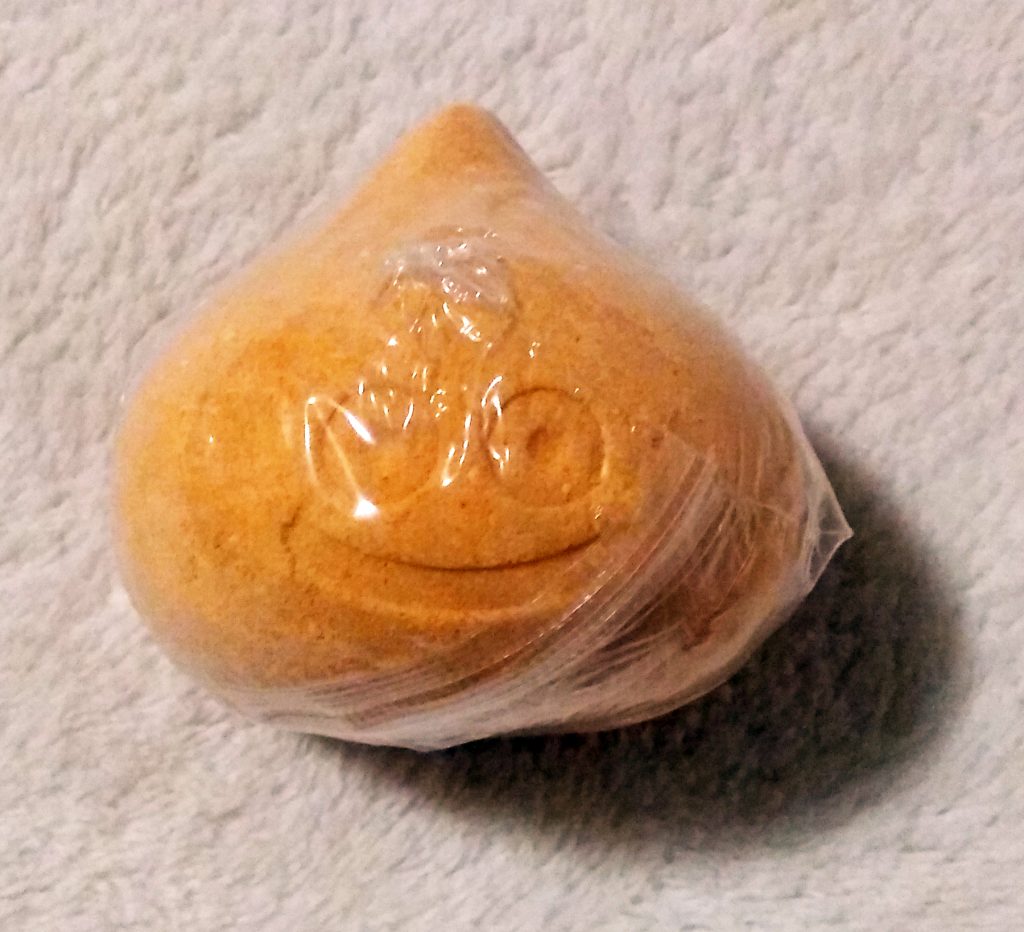 When opening the blind bag you'll find the bath bomb wrapped in plastic. It's Slime shaped. I got an orange one, which is She-slime.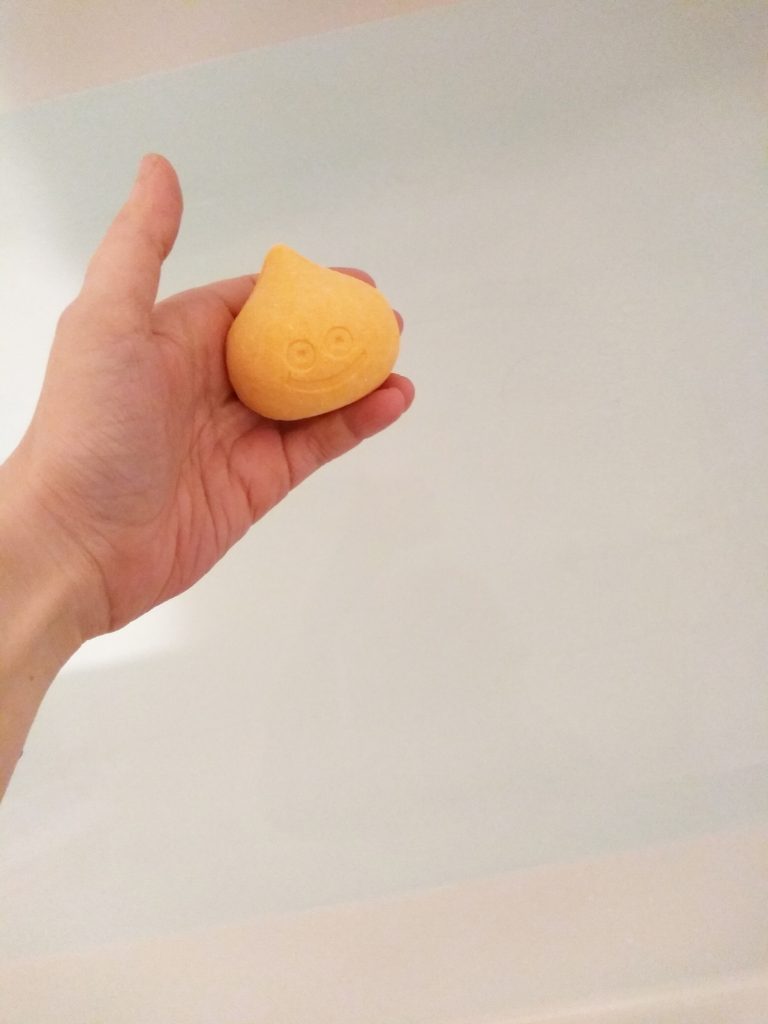 Although you can dissolve them in a bowl of hot water to get the toy out, I don't like wastage so I ran myself a bath and threw the bomb in.
It didn't fizz as much as I expected it would. It didn't create any soap bubbles, and only very lightly coloured the water orange. I couldn't detect any smell coming off it either.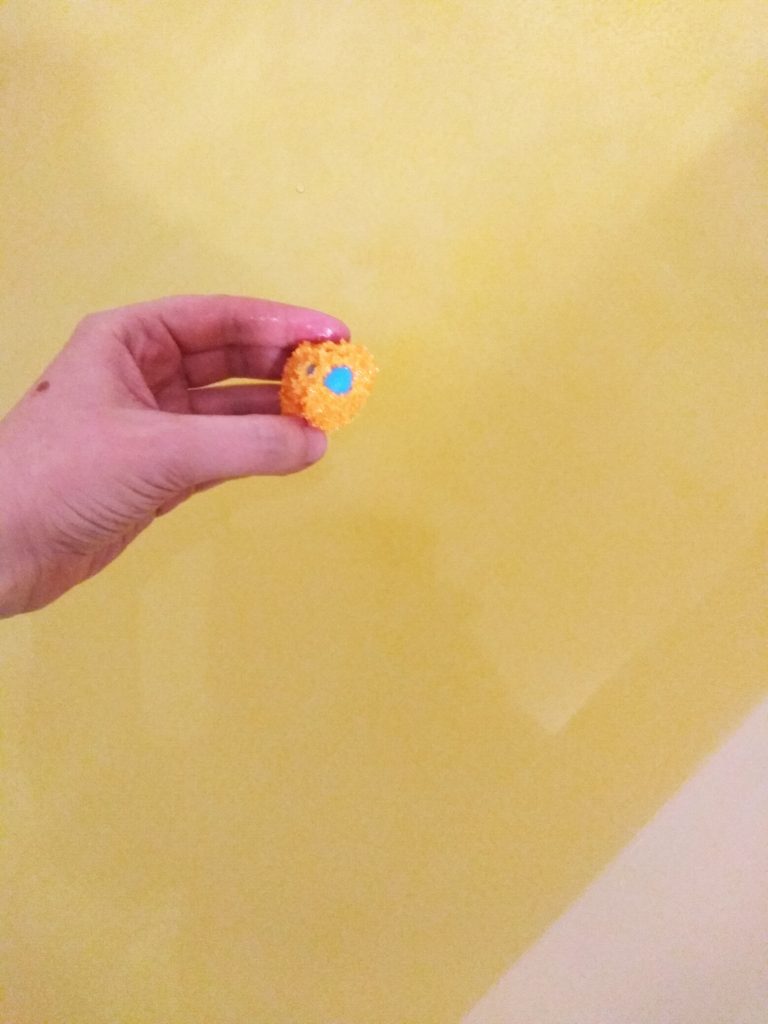 Slowly the figure is being revealed. It didn't take that long for the entire bath bomb to dissolve, couple of minutes tops.
Below you can find the figure I got.
Slime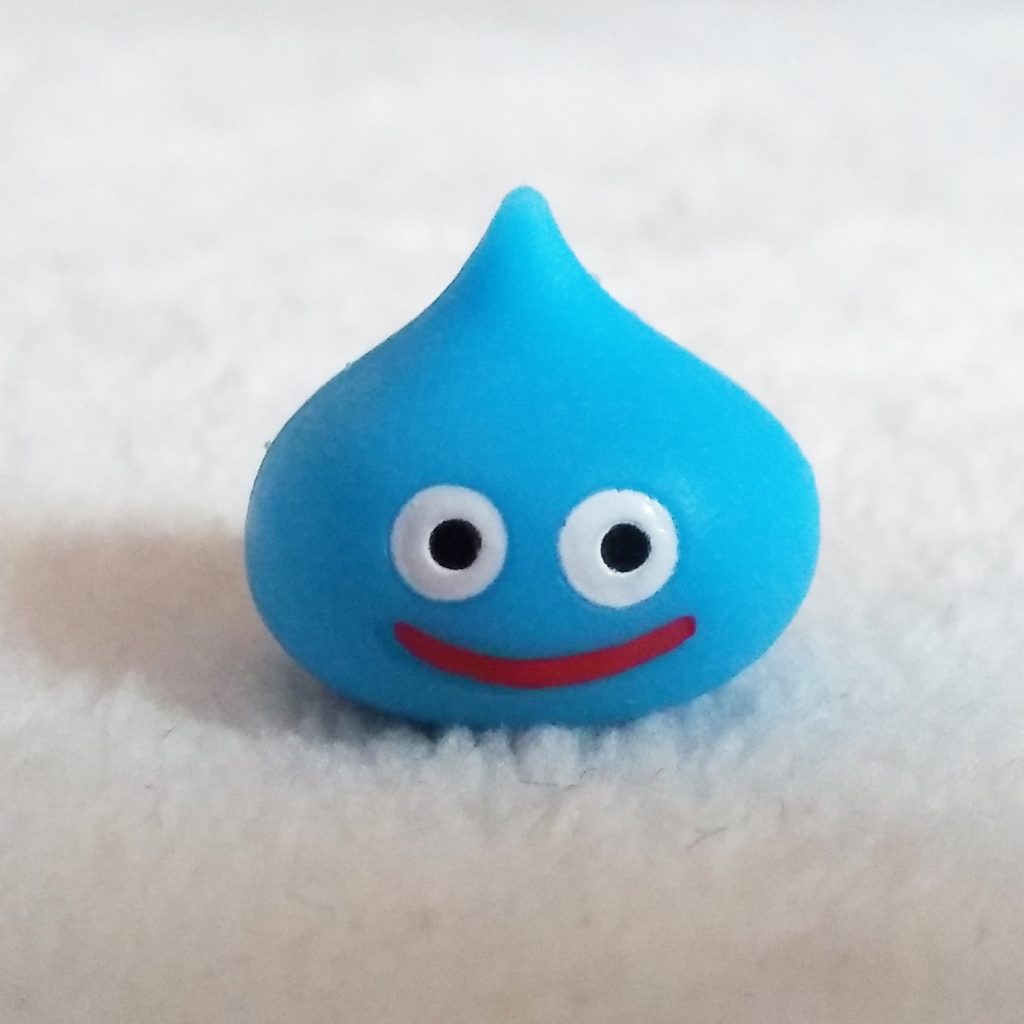 I got the Slime. It's a small figure, only 1.7cm big! It has its iconic tear drop shape, two eyes and happy red mouth. It feels slightly rubbery, although it can't be squished or bent.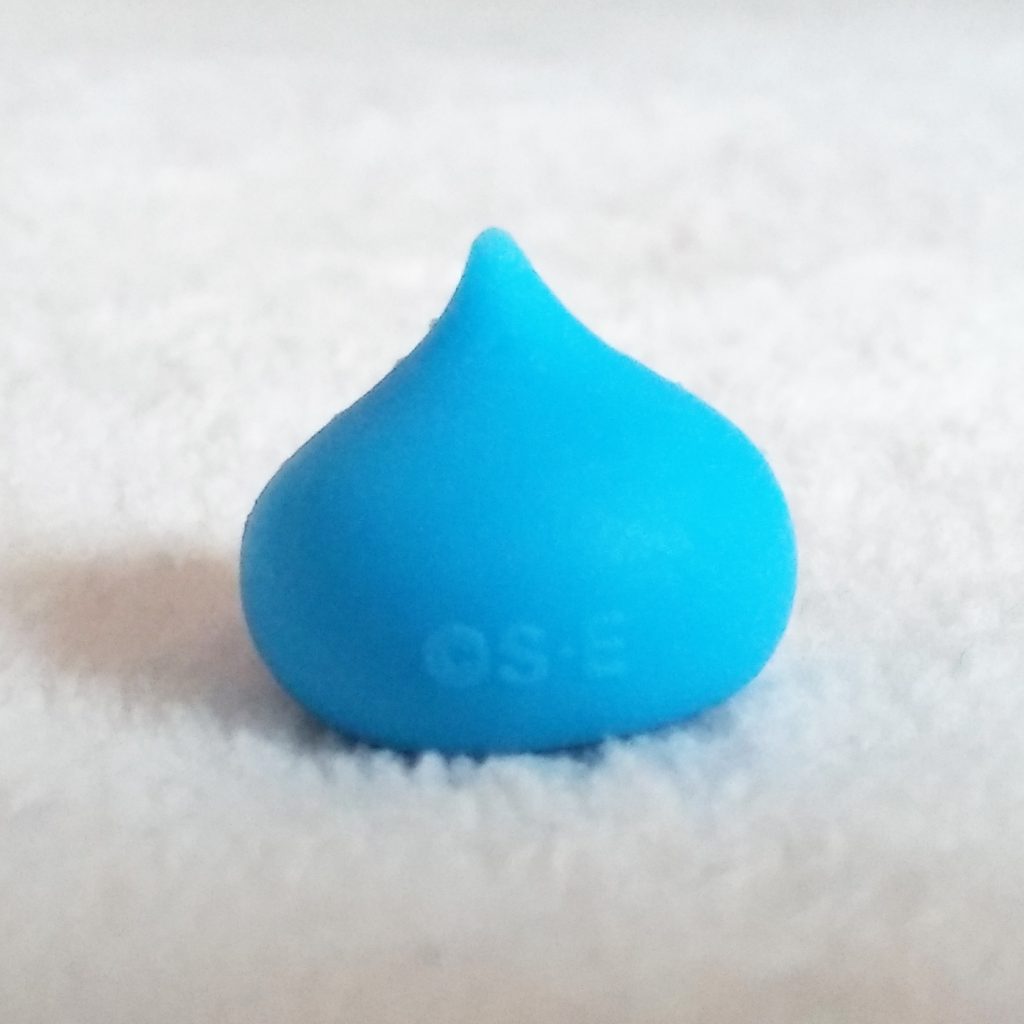 On the back is © S·E. I'm guessing it stands for Square Enix.
---
After I had discovered Dragon Ball, it wasn't long until I discovered Dragon Quest, as I was looking for anything drawn by Akira Toriyama. I fell in love with the games, although admittedly I started playing the re-makes on the Super Nintendo rather than the originals on the Nintendo.
I love the Slime, as so many. It's so iconic. Originally Yuji Horii, the creator of Dragon Quest, envisioned the Slimes as ugly globs of goo that was so typical in RPGs of the time. However, Akira drew them endearing in a teardrop shape, and an icon was born.
Surprisingly though, I never found much merchandise of Dragon Quest. I got some main characters, but never a Slime! So when I saw these bath bombs I bought one for fun. After all, I would always get a slime out of them.
I secretly hoped for the iconic simple blue Slime, and was so glad I got him! Some bath bomb figures can look a bit cheap, but this one looks and feels great. Just like the Pokémon figures I got out of bath bombs, they are slightly rubbery, highly detailed and waterproof.
I was disappointed in the bath bomb itself though. No smell, no bubbles, and the light orange colour just made me feel as if I was bathing in dirty water. The Pokémon ones had a strong smell, gave some bubbles and strongly coloured the water. The figures still smell like it! I guess that's the positive of this one, Slime does not smell.
If I find them again I might get some more. They aren't too expensive and the figures are cute. However, I already got my favourite out of the set and the bath itself isn't that great, so again, maybe not.
If you like Slimes, you can't get too wrong with these.
---
Got any more details / information you think I should add? Or did I get something wrong? Do you own any of these figures? Which one is your fav? Do you bath in them or dissolve in a bowl? Do you agree or disagree with my findings? Let me know in the comments below!