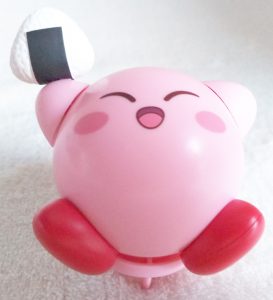 Company: Good Smile Company
Release: August, 2018
Size: 8 cm
Main distribution: Japan
Barcode: 4571368446770
---
The Corocoroid series of capsule toys features products where the capsule is part of the product. In this case with Kirby, it's the main body. The Kirby series comes in 2 parts with each having 4 different variants. This is the first part.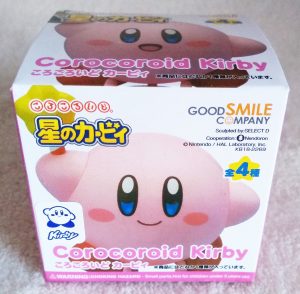 In my case I didn't get it out of a capsule machine, but out of a blind box.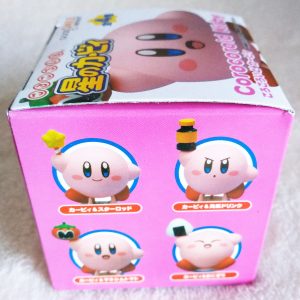 The box features all the different Kirby's you can get.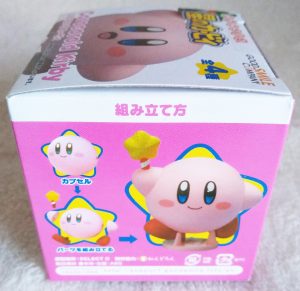 As well as the general concept of the body being the capsule.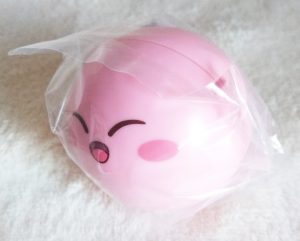 Once opened you'll find Kirby in plastic, although I imagine it would just be the ball in a gasha machine.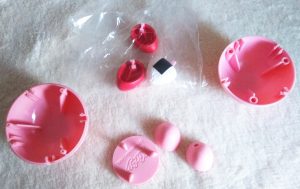 Inside the ball are all the bits to make up Kirby fully, as well as a stand.
As you can see, I got the Kirby & Rice Ball (or Onigiri).
The figure is the exact same size as the Kirby Nendoroid from Good Smile Company, so you could pose these together.
---
I got one of these from my boyfriend for Christmas 2018. I saw the boxes and was curious what they were, and casually asked for one. You can never go wrong with Kirby!
I found him hard to open and put together if I'm honest. He's made from hard plastic with tiny pins, and I was scared I would break it. Once made though, he looks pretty cool. You can't really pose him but he makes a nice figure regardless. I also think it's cool he's the same size as a Nendoroid.
I find all four pretty nice, but I'm happy I got the onigiri one.
If you like Kirby and can't afford a Nendoroid and don't mind non-posable, these are a great, cheaper alternative.
---
Got any more details / information? Did I get something wrong? Do you own the same figure or the full set? Let me know in the comments below!