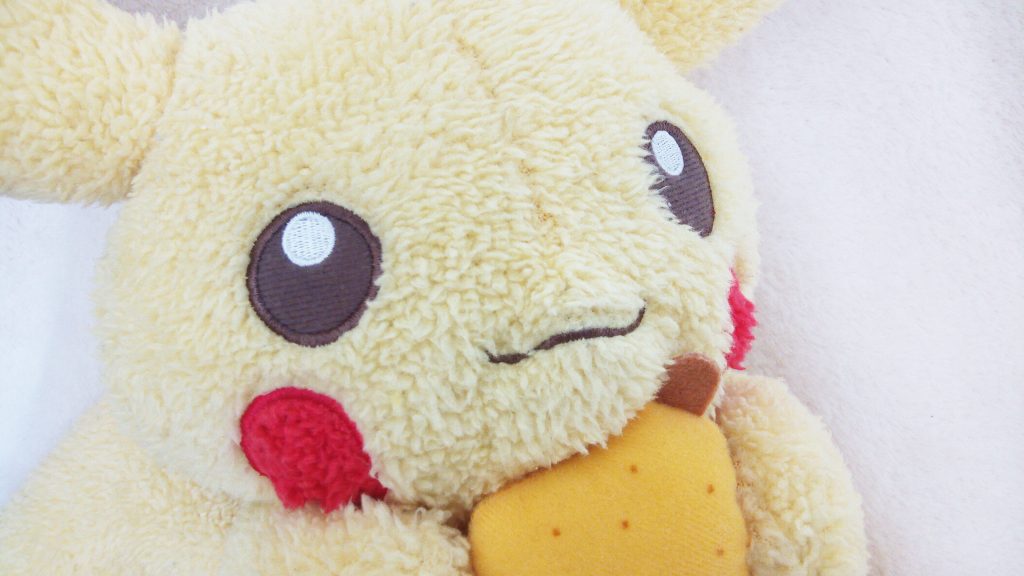 Set: Pikachu & Friends with Berries
Company: Banpresto
Year: December 20, 2014
Size: 24cm (34cm to tip of ears)
Main distribution: Japan
---
This is the Pikachu & Friends with Berries series. This series is aimed at more adult collectors (particular females), and exists out of various household items. These items could only be won in a Kujiban lottery.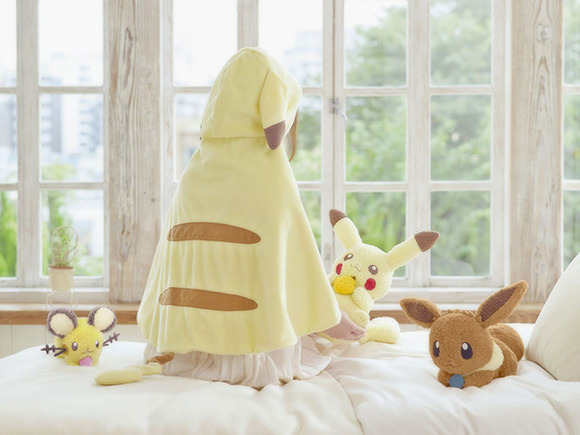 Pikachu & Friends with Berries is a very cute and feminine line with various every day objects you can use. Some of these can be hard to find outside Japan.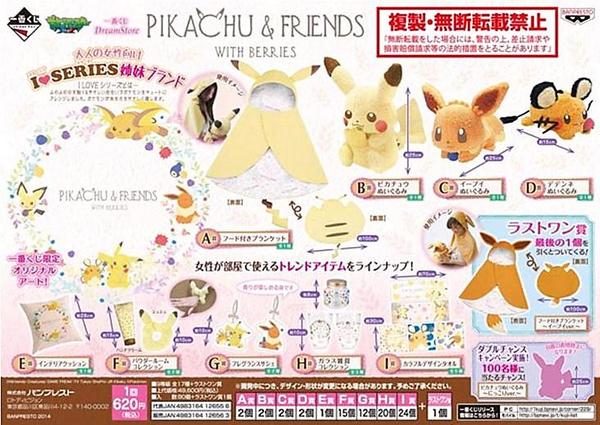 The series is very similar, if not part of, the I ♡ series, meaning the colours are pastel and the plush are fluffy. The series had 3 different plush, 2 different capes / poncho's and kitchenware, fragrance sachets, shower gel and a cushion.
I got 1 of the plush; Pikachu.
Pikachu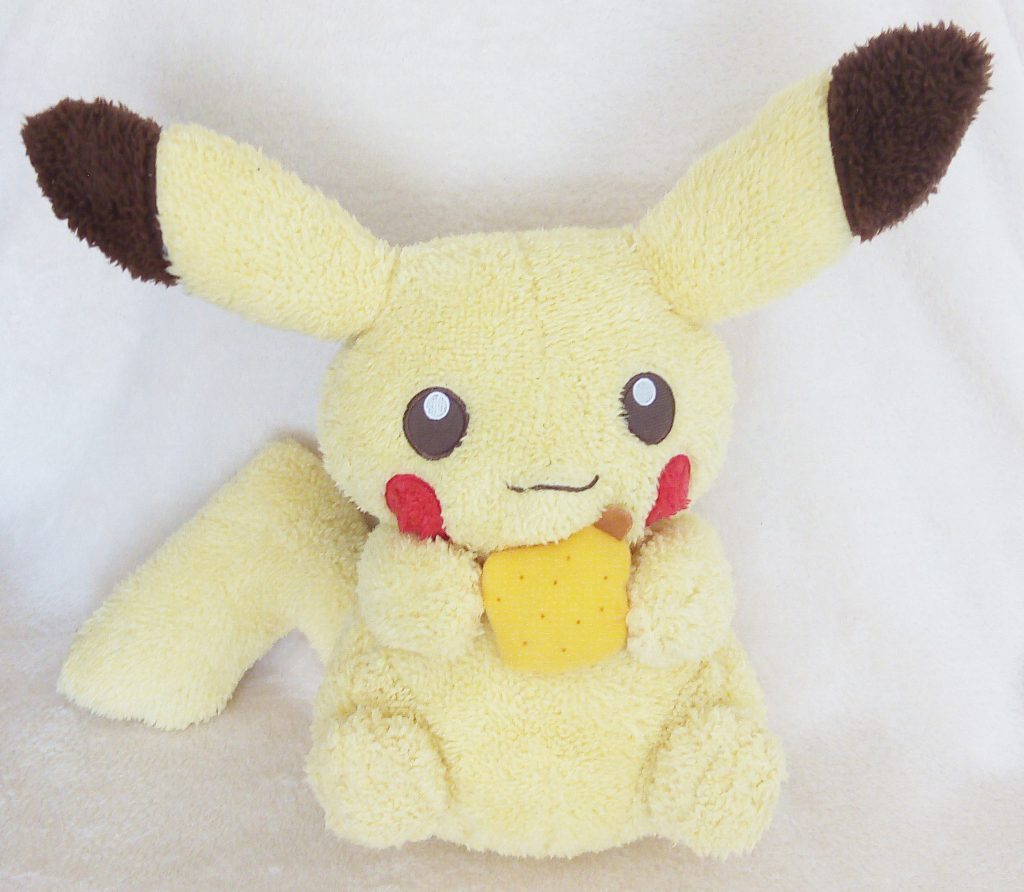 The plush stands 34 cm tall (from bottom to tip of its ears) and has a soft, fuzzy texture with pastel colours. This means its iconic yellow is of a softer colour, and the black eyes, nose, mouth and tip of its ears are a soft brown much like on its tail and back stripes. Its cheeks however remain red, albeit not as bright. Unlike the I ♡ Pikachu series Pikachu plush, his cheeks are of the same material as the rest of the plush, so they are fuzzy too.
It has a content face, with open eyes and a closed, happy "3" mouth. It does not appear to have a nose. Its ears are quite loose and wiggle when you move him.
It holds what appears to be a Citrus Berry.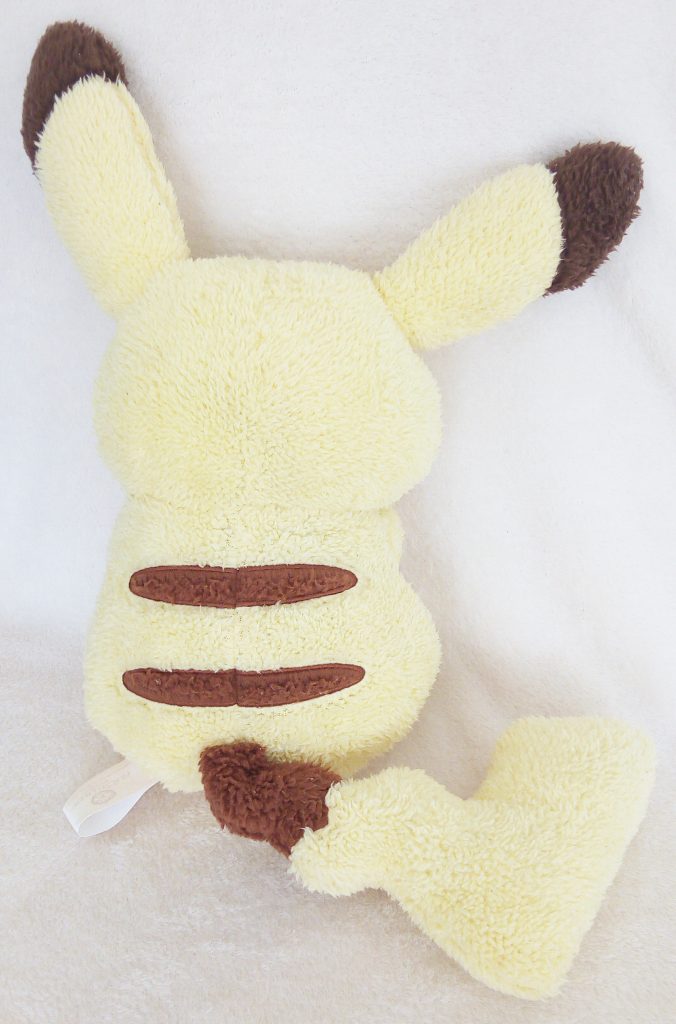 The plush does not stands on its own too stable, as his bottom is quite rounded, but his big chubby tail can help. The tail is loose and not attached to the plush.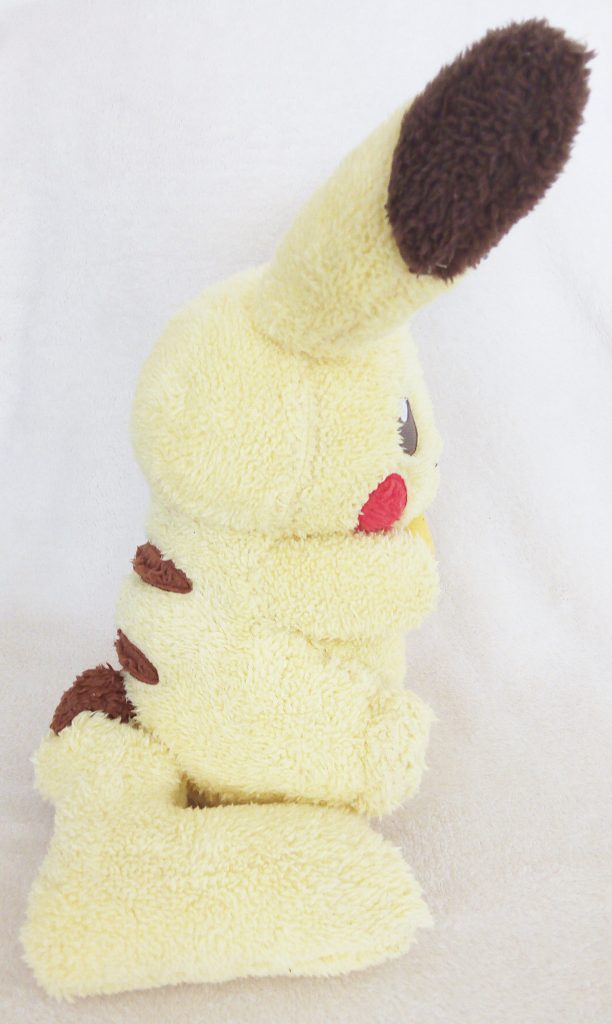 His proportions are slightly off, but this creates a cute, fluffy, chubby Pikachu. His paws are short, chubby and stubby which adds to this image.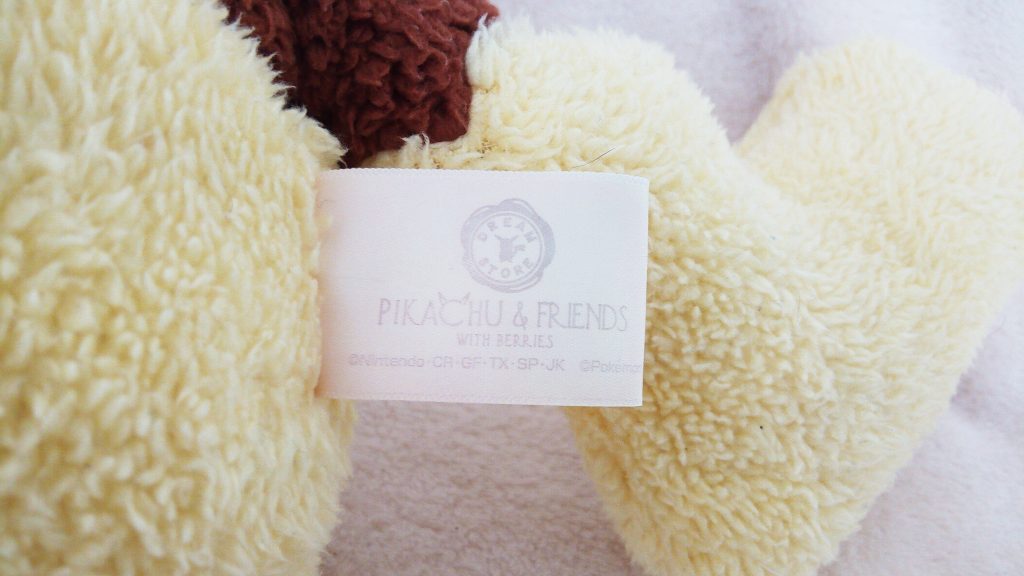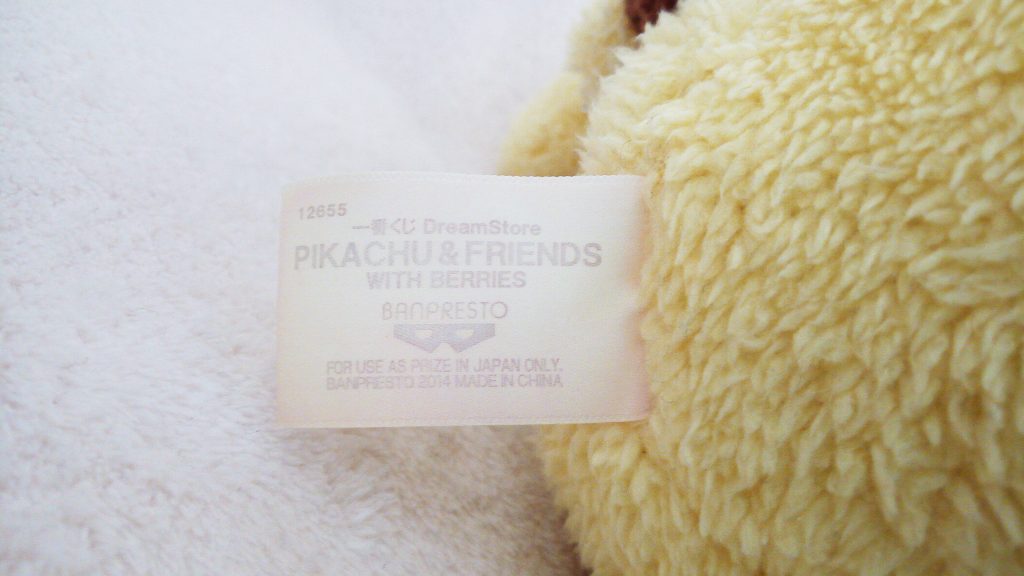 His tush tag is located on his bottom on the left side. It is made from a wide, white, silk ribbon. The text is printed on in a faded silver, and can therefor be hard to read. The front has a stamp logo with a Pikachu in the middle which says Dream Store. Then it has the Pikachu & Friends logo underneath that, with berries in small print below that. Below that in small print are the copyrights.
The back says DreamStore, Pikachu & Friends, with berries, Banpresto and its logo, For use as prize in Japan only, Banpresto 2014 Made in China.
---
I love this series due to the soft nature and practical use of it. Then again, I am the target consumer for these products.
The pastel colours look great in a light room and it is a cute decoration piece, as can be seen in the promotional image. The plush is a decent size, and slightly bigger than your average plush. It is very reminiscent of the Pokémon Life@Enjoy Eating! line.
The pose is fairly standard, Pikachu sitting and holding something, in this case a berry. But, just like the I ♡ Pikachu series, it is so soft and fluffy! They are my favourite plush and this one goes well with them.
The only negatives I can find in this plush is that the fuzzy texture can collect a lot of dirt, hairs etc. so keep your plushy clean!
I managed to get it for a good price from a Pokémon collector whom I found through various Pokémon Facebook groups. Although not a big fan of berries, I couldn't resist the fluffy, pastel Pika.
I would like to gain more of the Pikachu & Friends with berries series, but outside Japan the prices can be a bit ridiculous for some daily ware stuff sadly.
---
Got any more details / information you think I should add? Or did I get something wrong? Do you own the same plush or anything else of this line? Do you agree or disagree with my findings? Let me know in the comments below!