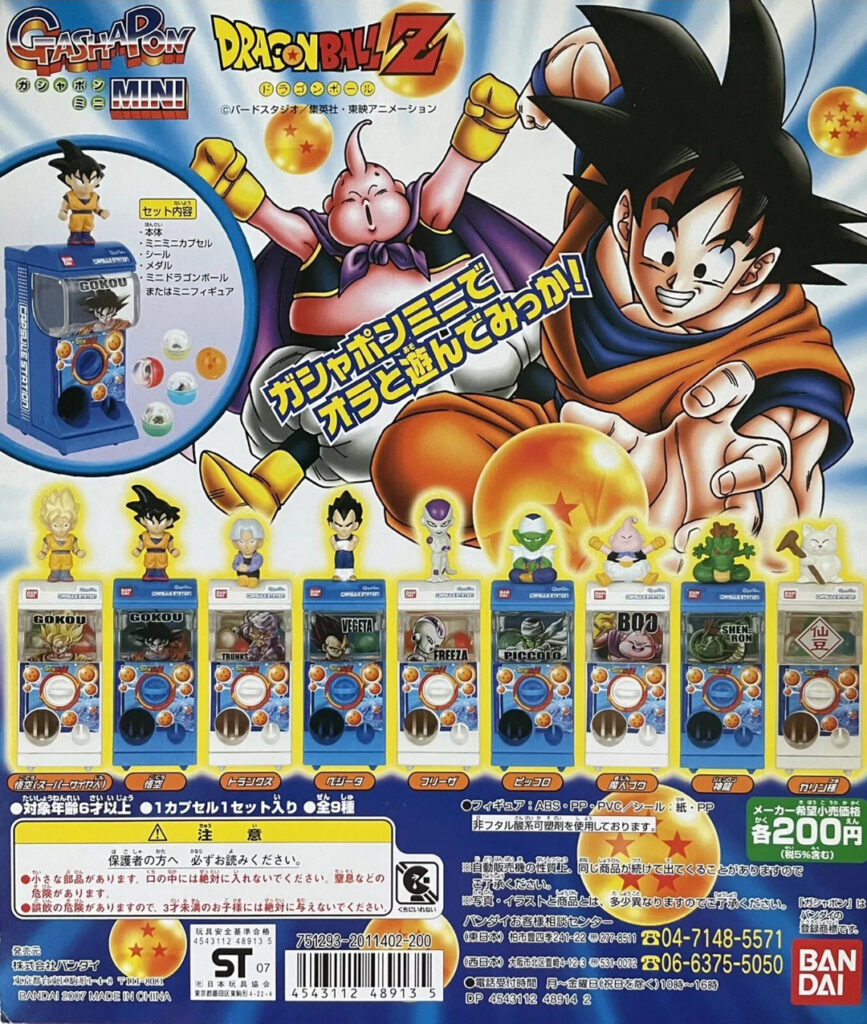 Series: Dragon Ball Z
Company: Bandai
Year: 2007
Size:  +/- 9 cm
Main distribution: Japan
---
Gashapon Mini is a series of Gashapon sets existing out of mini Gashapon machines. This is the Dragonball Z variant.
9 Gashapon Mini machines exist, in blue and white, with Dragonball Z figures on top of it. Goku Super Saiyan, Goku, Future Trunks, Vegeta, Frieza, Piccolo, Majin Buu, Shenron and Korin can be a topper. Each one has their respective front.
The Gashapon Mini machines fully work and come with 4 tiny capsules in red, blue, yellow and green, and a Dragonball.
I got 1/9. However, it's a bootleg version.
Shenron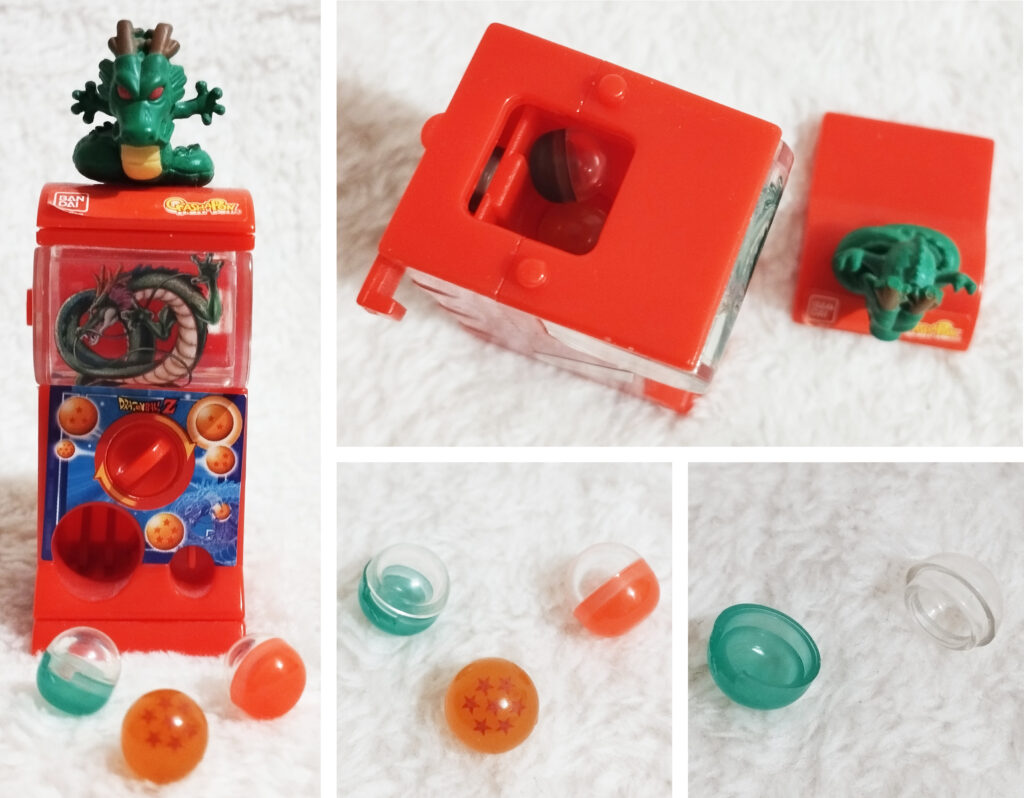 Shenron sits on a blue machine (bootleg is red). The front sticker also shows Shenron (doesn't have its name with it on the bootleg). It comes with tiny Gashapon balls (I'm missing blue and yellow) and the 7-star Dragonball. The Gashapon Mini is fully working; twising the knob on the machine will release one capsule, just like the real Gashapon machines. The capsules also open up! The machine can be reloaded again by opening the top.
---
I came across this tiny Gashapon machine while strolling through eBay. It was cheap so I got it. I love tiny things and Gashapon and Dragonball Z so I had to have it. When I looked further into it I realised I bought a bootleg. For a bootleg though it's great quality. It fully works and looks great.
I find these so neat, I hope to find a legit one one day. I like that I got Shenron, it feels like an overall Dragonball Character and fitting to be on top of the machine. I love they put a tiny Dragonball inside too. The fact it's fully working is amazing, even the opening of the tiny balls. You can string several machines together as well.
If you like Gashapon, or Dragonball Z, these are amazing.
If you prefer bigger figures, these might not be your thing.
---
Got any more details / information you think I should add? Or did I get something wrong? Do you own any of these figures? Which one is your fav? Do you agree or disagree with my findings? Let me know in the comments below!