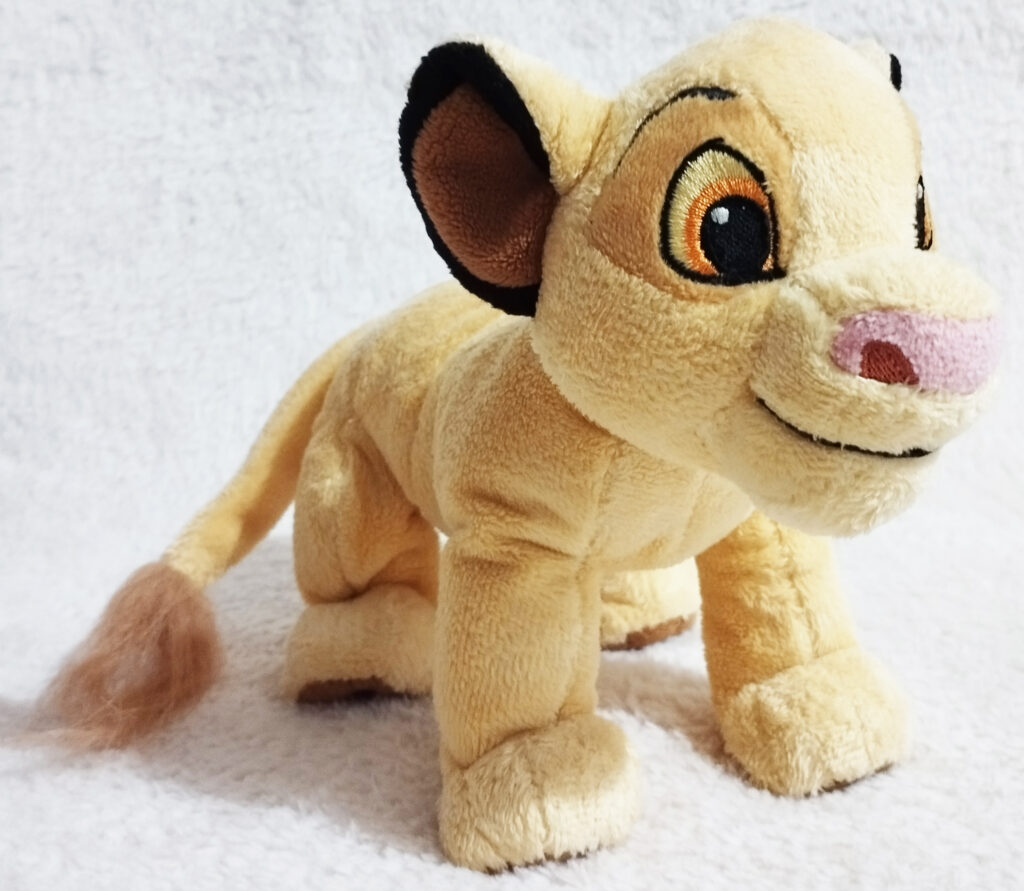 Series: The Lion King
Company: Disney Store
Release date: 2010
Size: Various
Main distribution: UK (Disney Stores)
Made in: Vietnam
---
This is a young Simba plush that was sold in the UK Disney Stores in 2010.
Various Lion King plush were released in the Disney Stores.
These are Simba cubs from 2010. They came in 4 different sizes; small (keychain), medium, large and jumbo.
Medium young Simba
Size: 20cm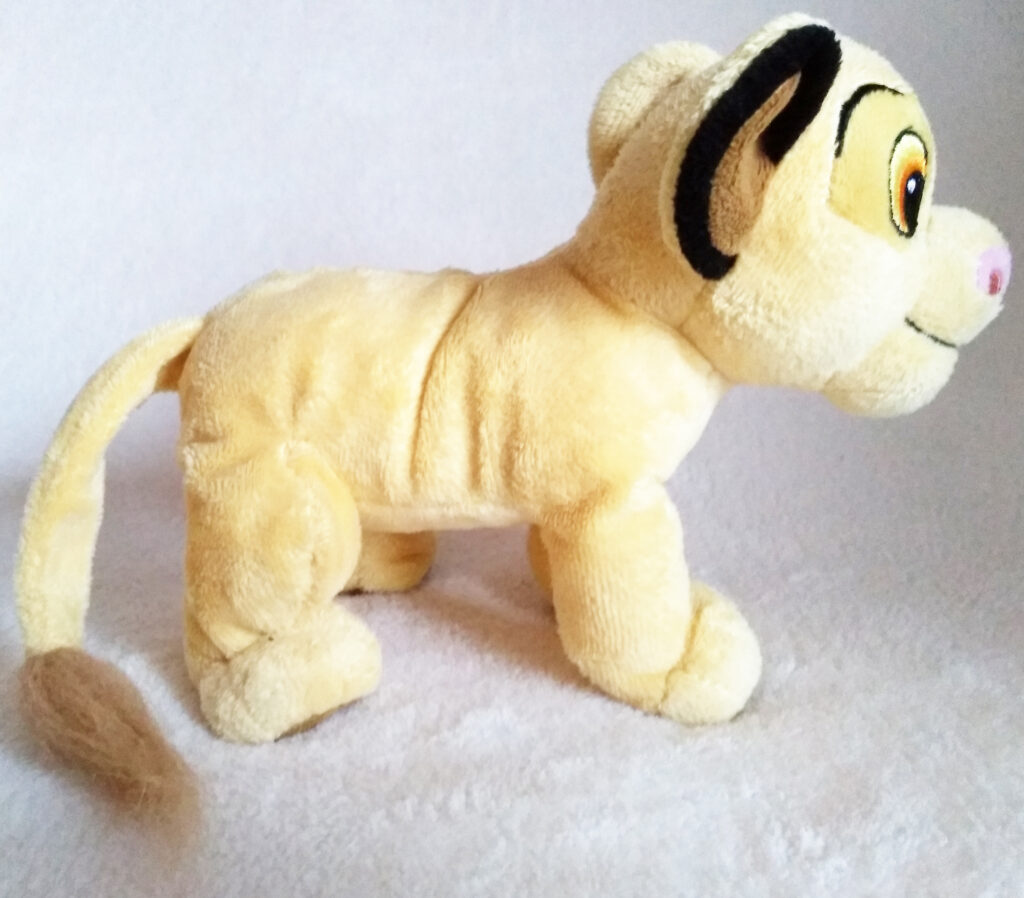 This young Simba plush is a medium size plush. He is a bright, saturated yellow, with a light cream muzzle, belly and toes. The bottom of his paws is a dark brown. He has embroidered features on his face. His eye patches are a tan colour. He has long fluffy hair for the tuft of his tail. His fur is made of a minky material with a soft and short pile.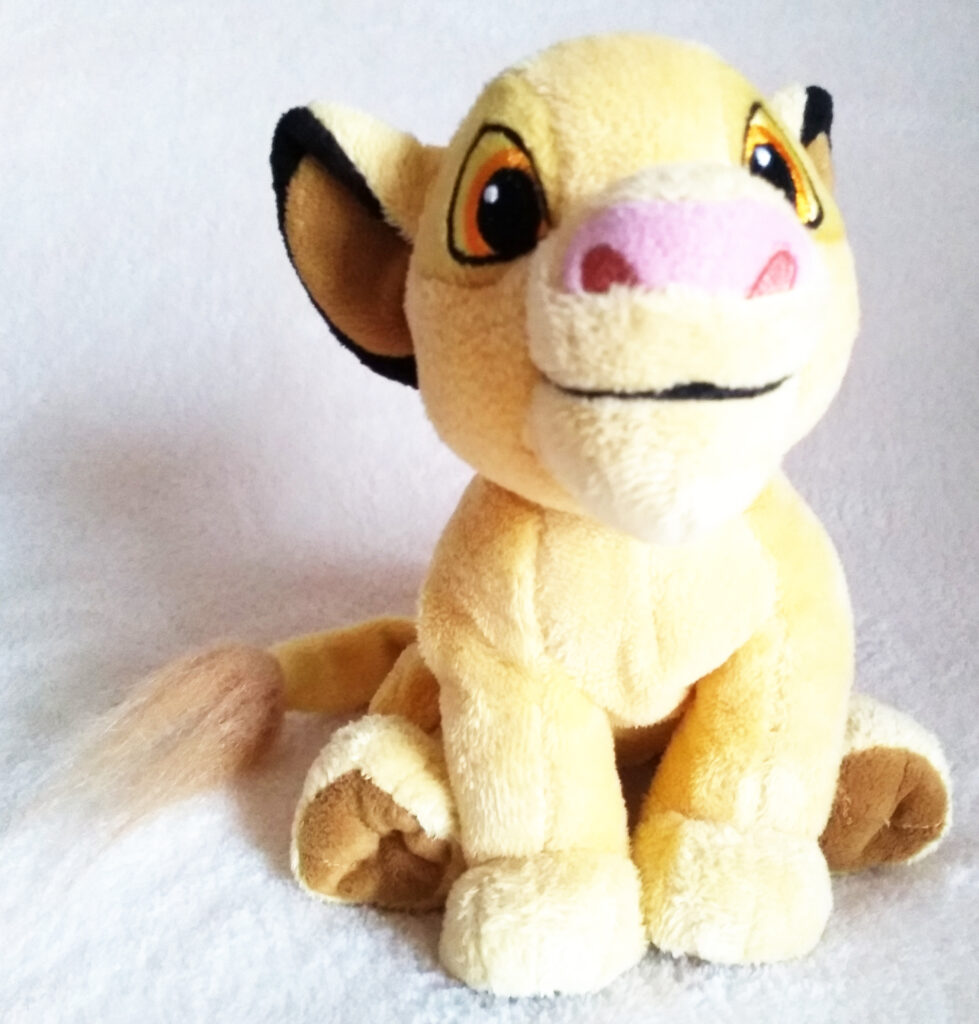 He is in a standing position. He is quite soft and not super stuffed firmly. Due to this, he can also easily be posed and made to sit. His proportions are great. There's pellets in his bum.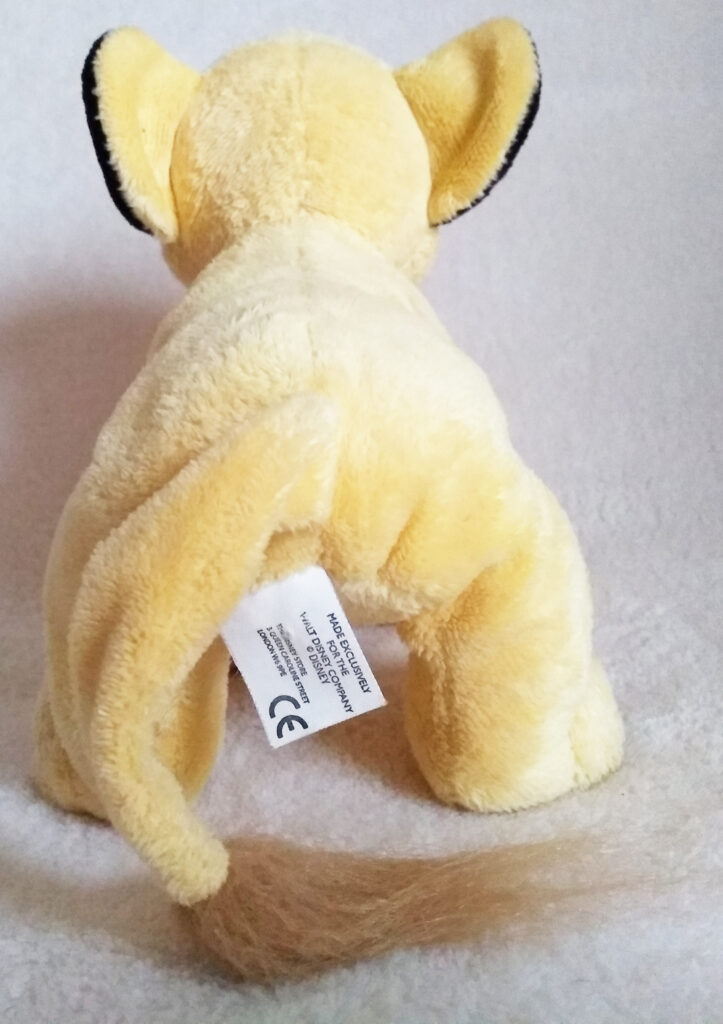 He has a tush tag the left side of his bottom, which is a basic standard Disney Store one. He would have had a hang tag in his left ear, which would have Disney Store Exclusive on it, with a photo of various Disney Store plush characters.
---
I found this guy in a charity shop in the UK not long after I had moved over and bought my Simba from the Disney Store in 2013. I thought it was just a smaller one, but quickly realised the difference between them as this guy lacks a hair tuft on top of his head, and has lighter nostrils. The hair tuft just seems so iconic to my Simba plush, but admittedly he looks great without it too.
I think it's a small plush, but with a smaller keychain also out I refer to this one as the next size up; medium.
He looks great proportion wise and is a very iconic brightly coloured little Simba. He's a nice size to hold and display. Although I love my 2013 one, this 2010 one might look a bit more accurate, making me like this guy just as much.
If you like The Lion King, Simba, Disney or Disney Store plush, you can't go too wrong with these.
If you dislike Disney / The Lion King, you'll give these one a miss.
---
Got any more details / information you think I should add? Or did I get something wrong? Do you own the same plush? Do you agree or disagree with my findings? Let me know in the comments below!