Brand: Lotte
Release: 2017+
Size: 7×5 cm
Main distribution: Japan
Barcode: 49368260
---
These are collectable wrappers that come with Pokémon Chewing Candy. This particular line is Cola Flavoured.
There are many different series of this. I'll only mention the ones I have.
Pokémon Scarlet & Violet
Release: 2023

There are 5 different packaging designs; Pikachu, Sprigatito, Fuecoco, Quaxly and Koraidon.
Each pack has 5 gums, each with it's own collectable wrapper.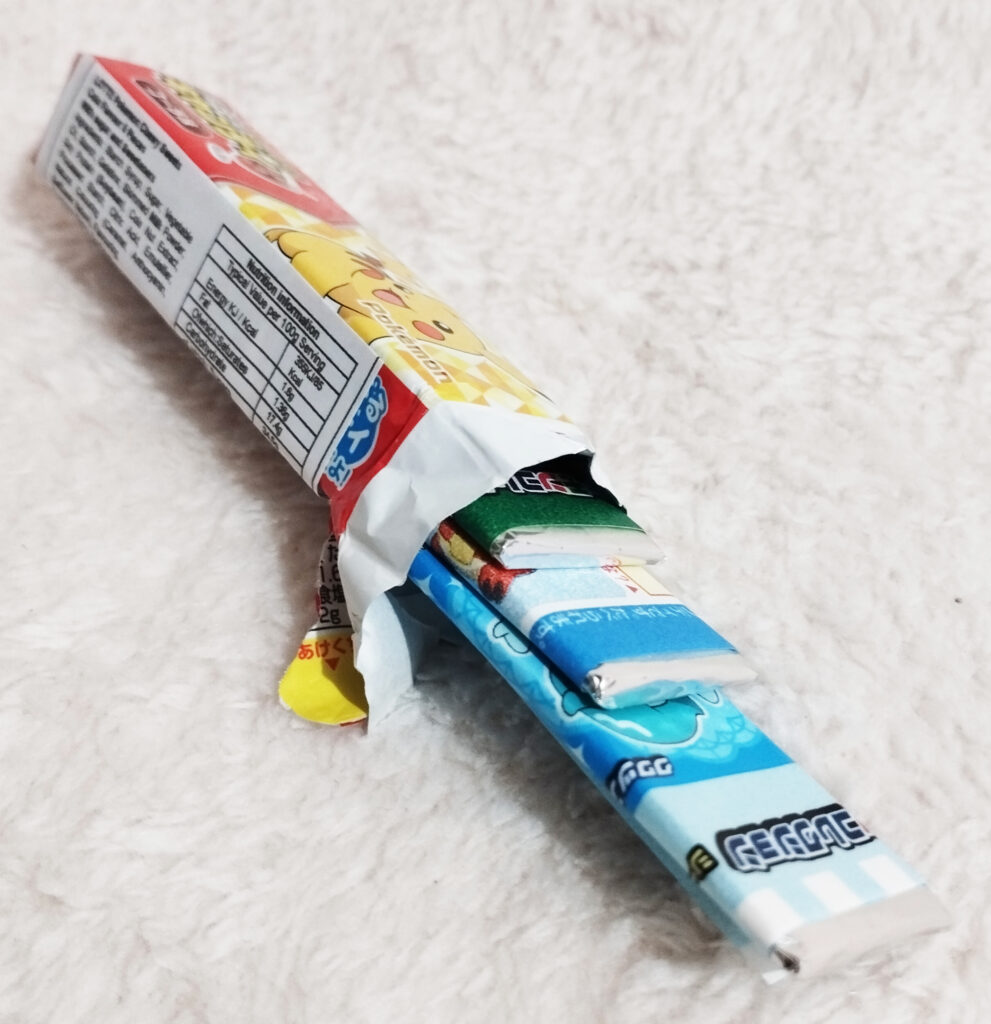 I'm not sure how many there are to collect. There are 5 different types however; light blue which are rub-ons, red and green which are facts / Pokédex Entries and blue and yellow which are quizzes. Each can be enjoyed while chewing your candy. Light blue rub-ons are numbered, and the red and green ones are numbered. The blue and yellow quizzes are not.
I got 20/??.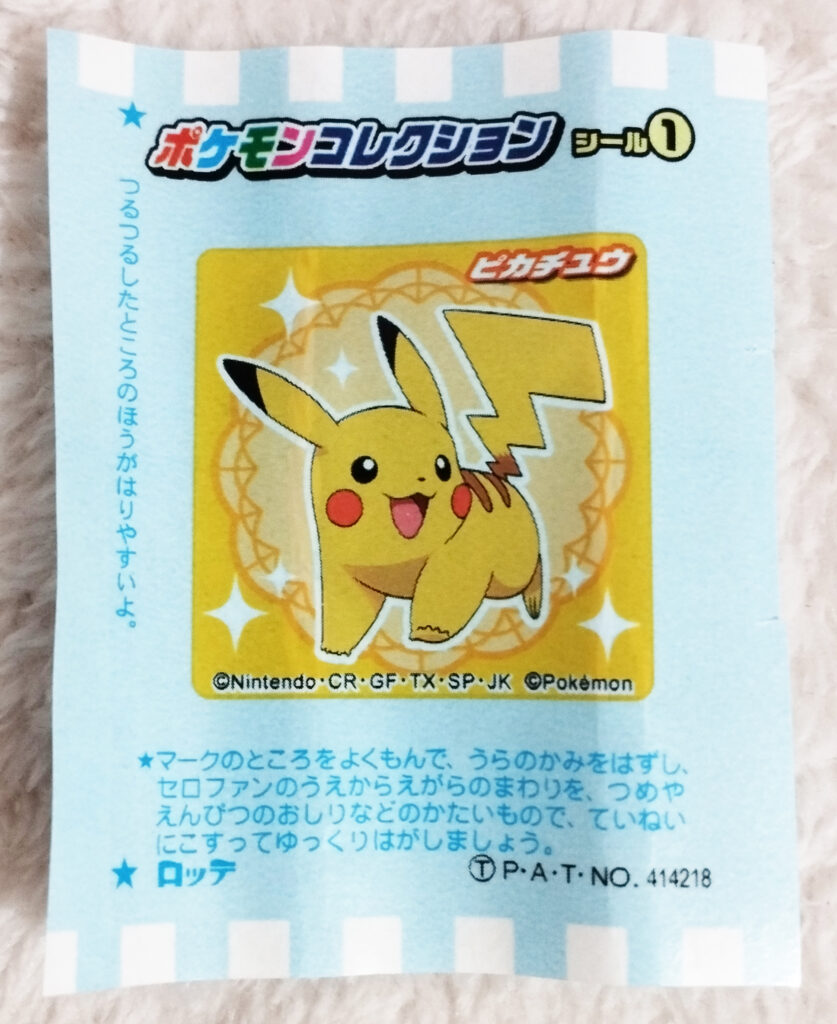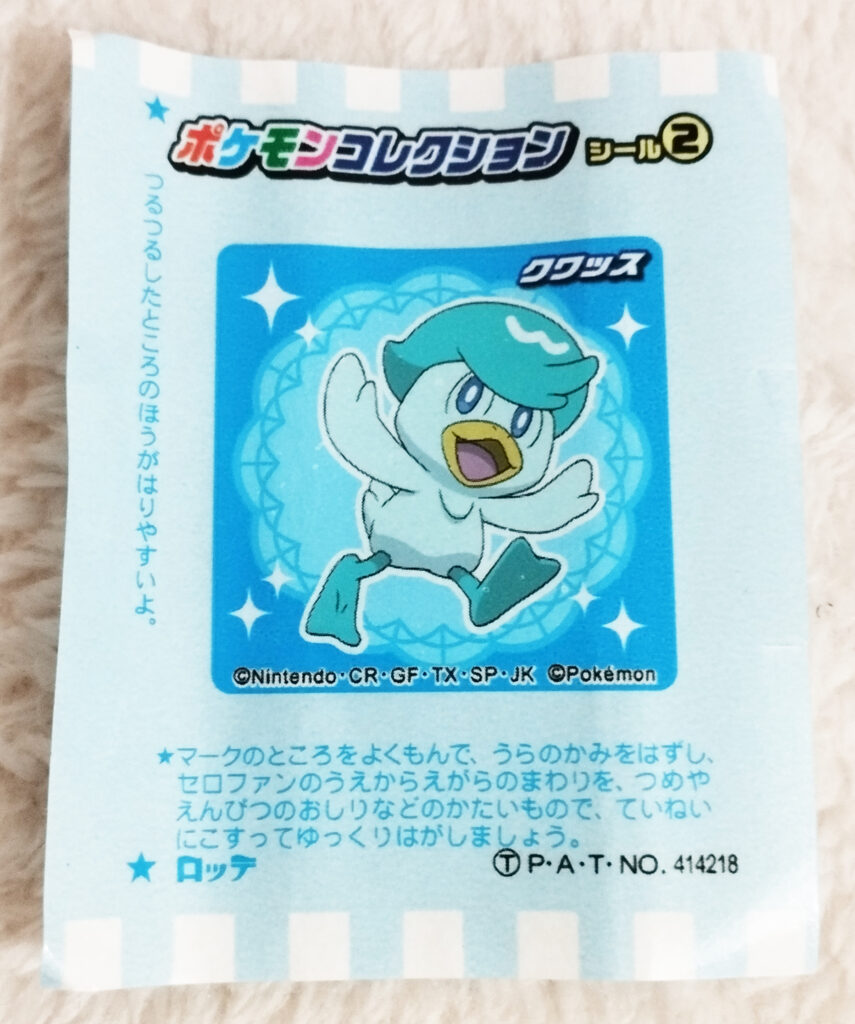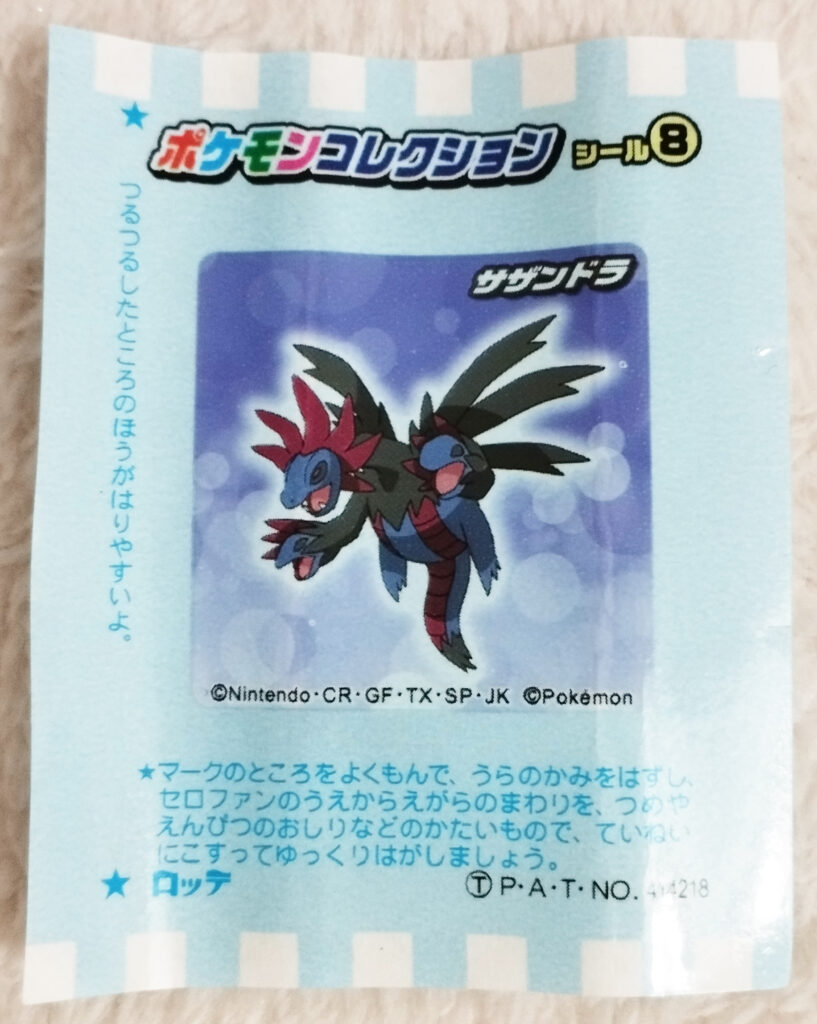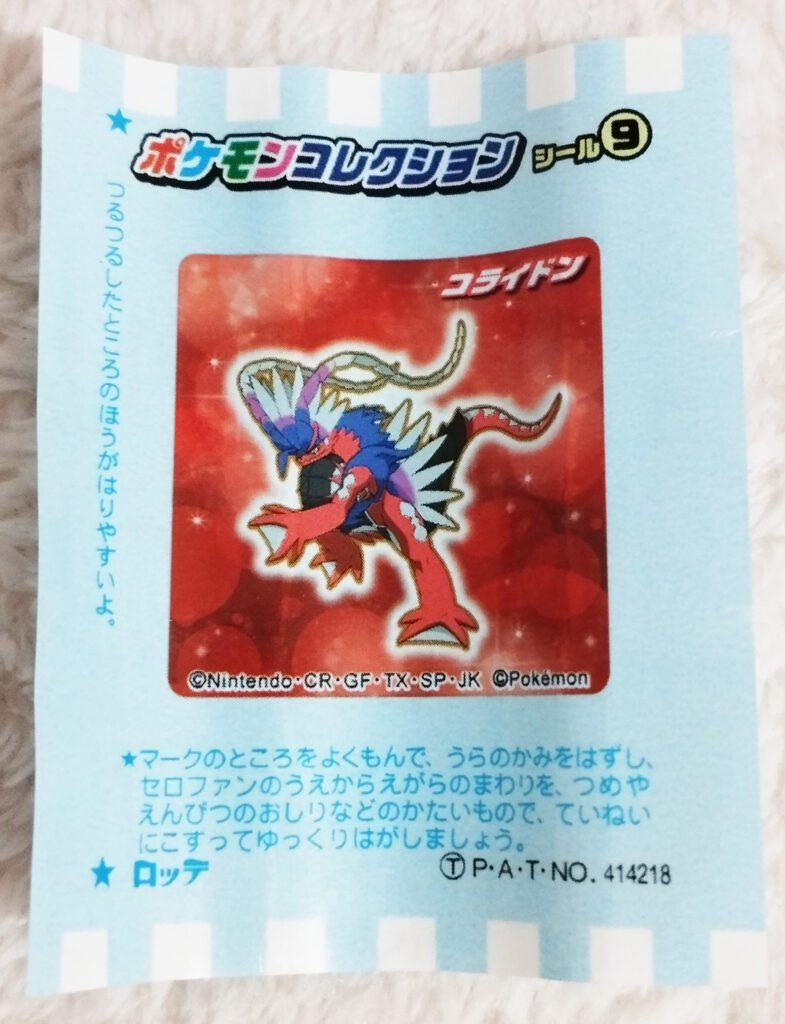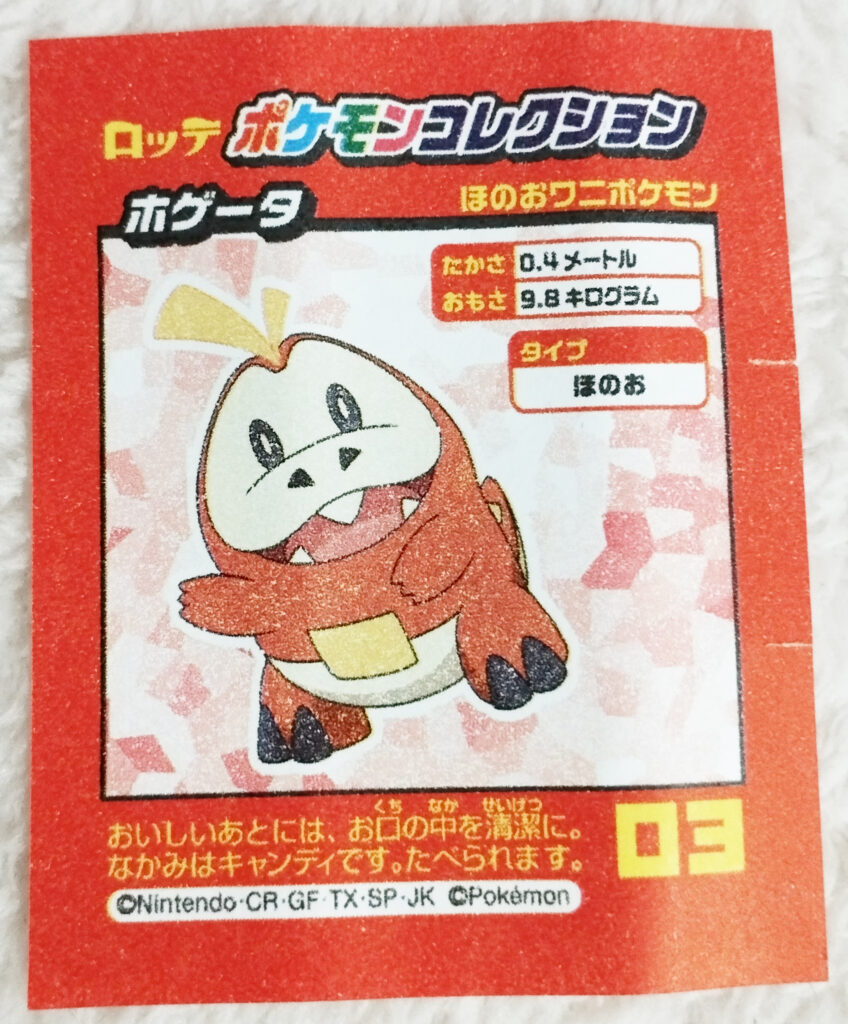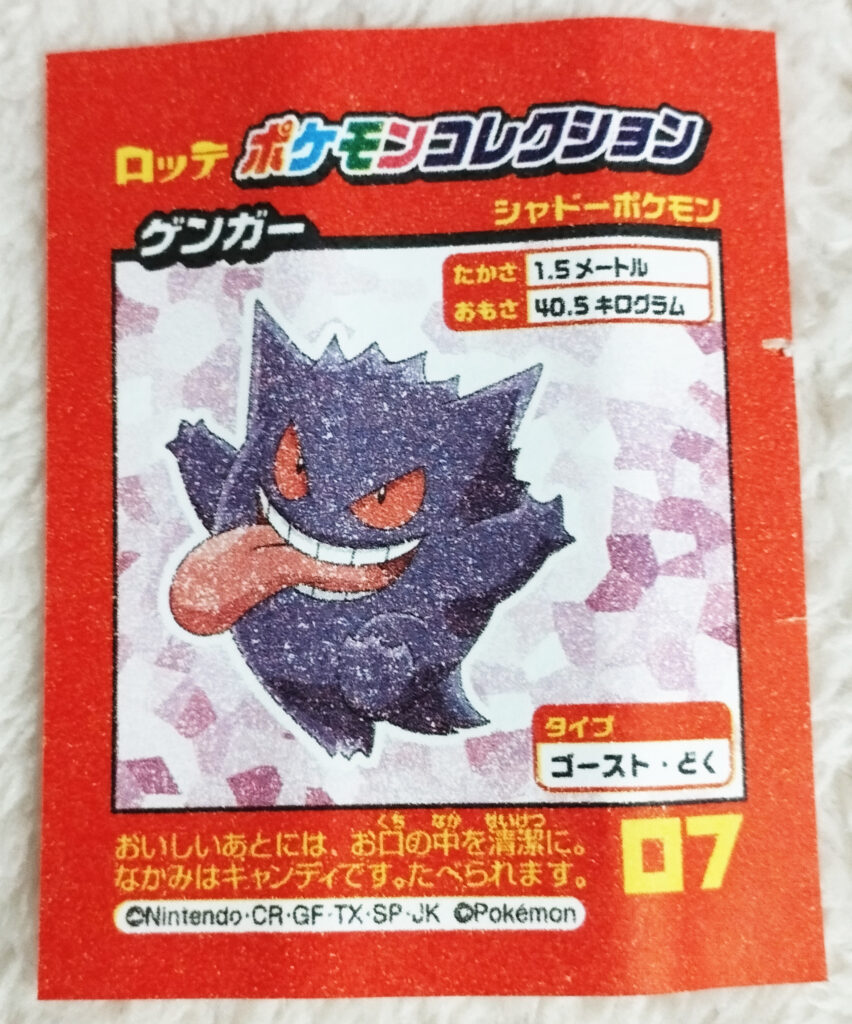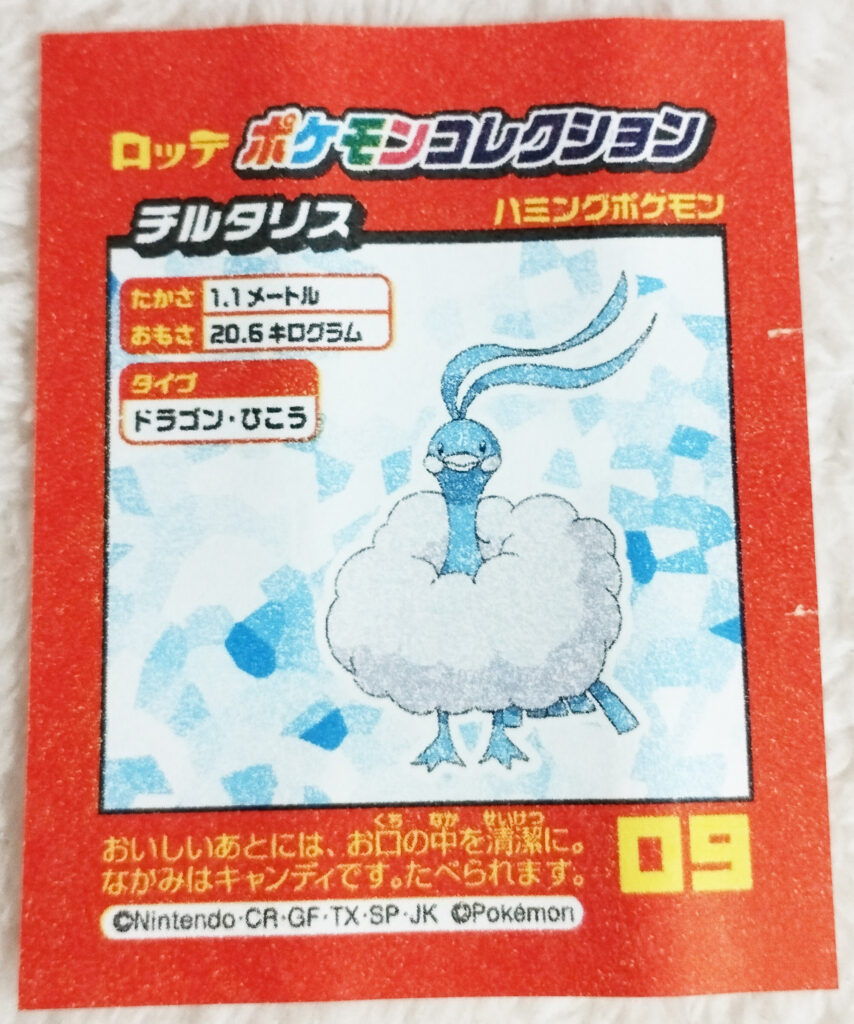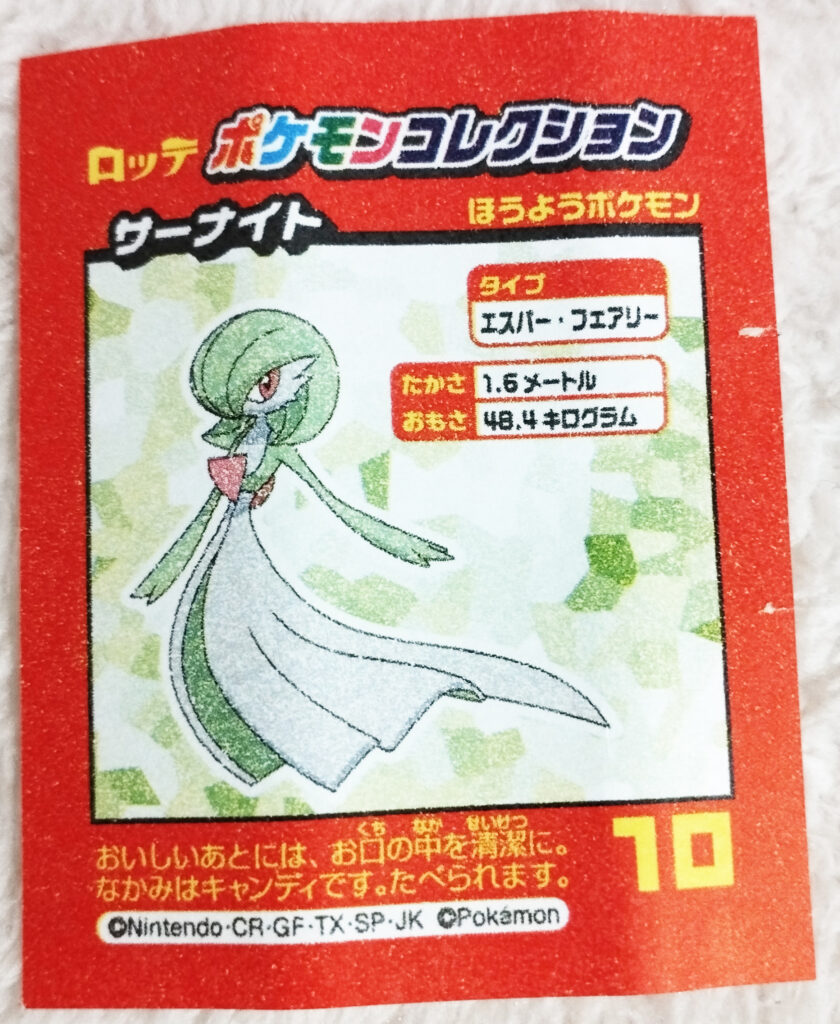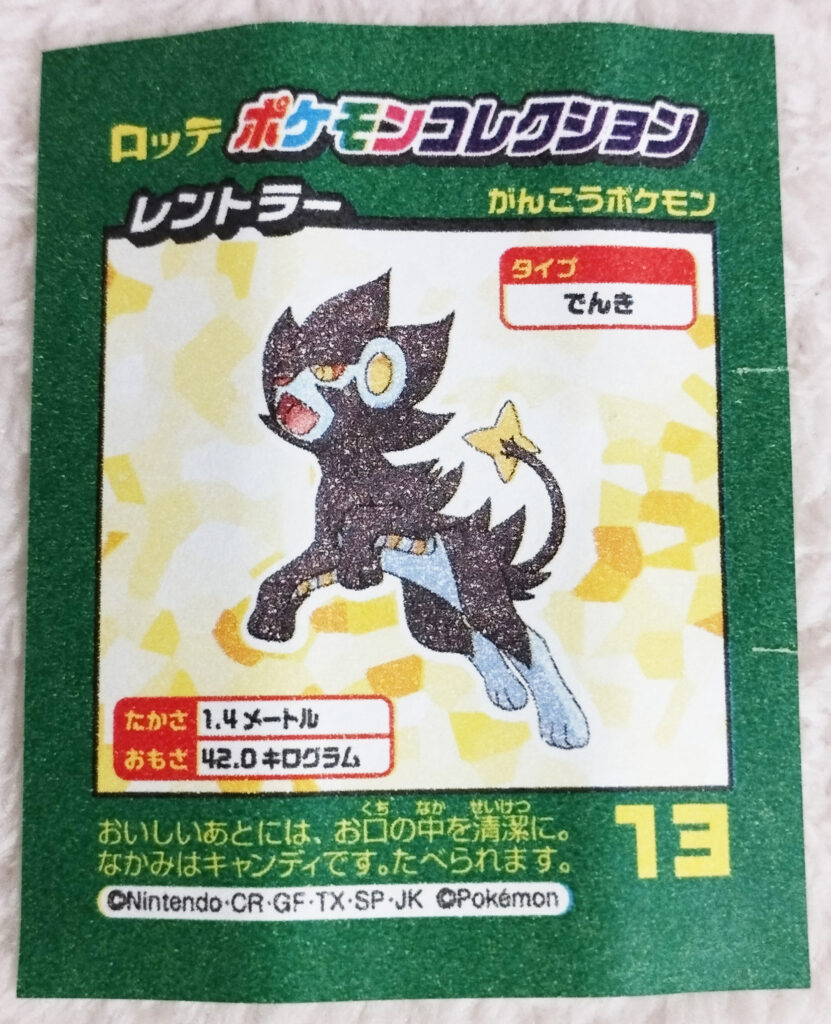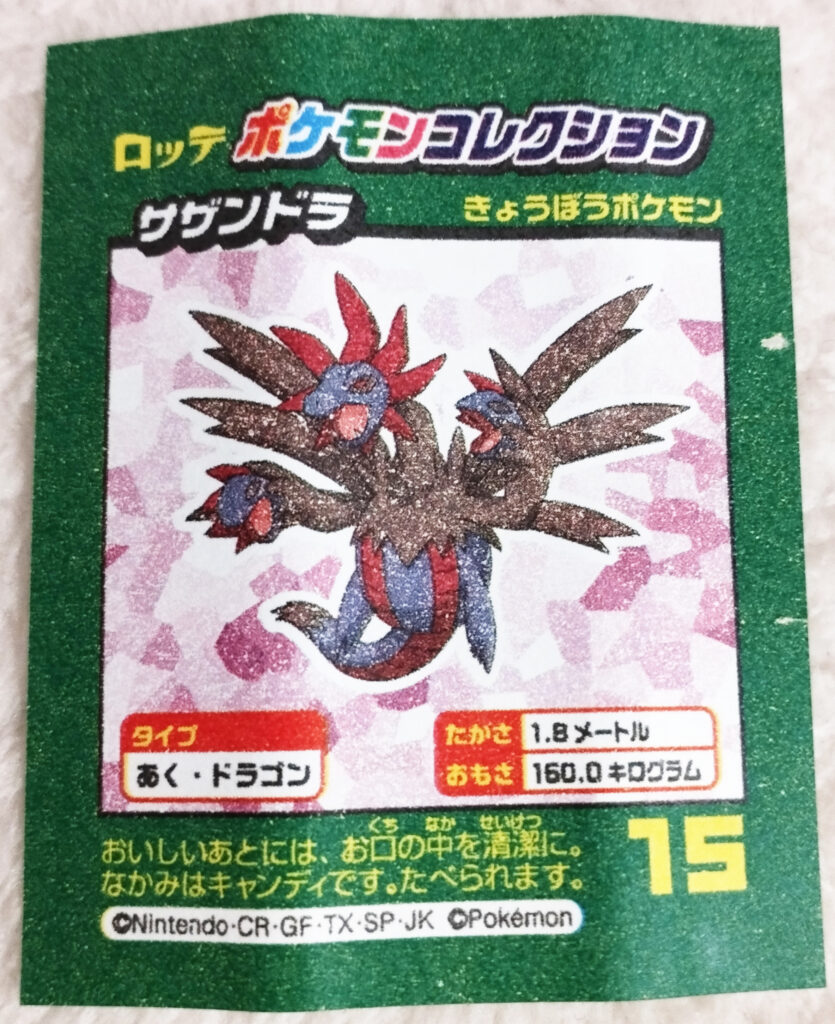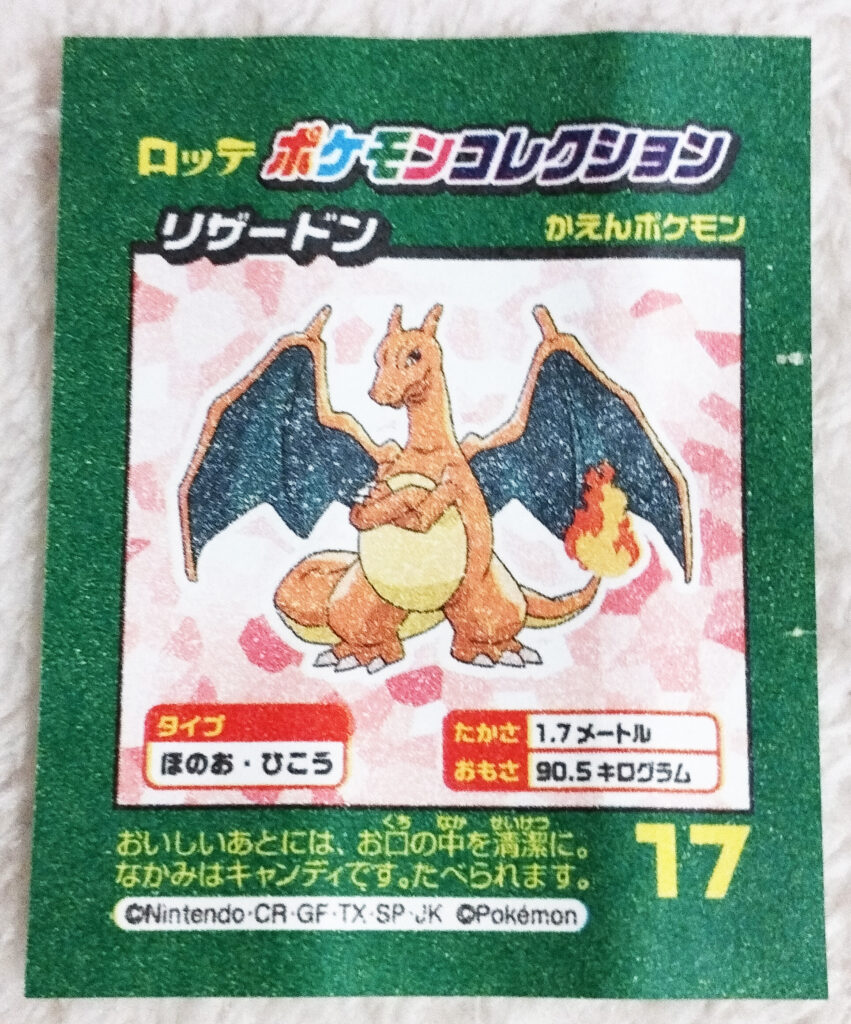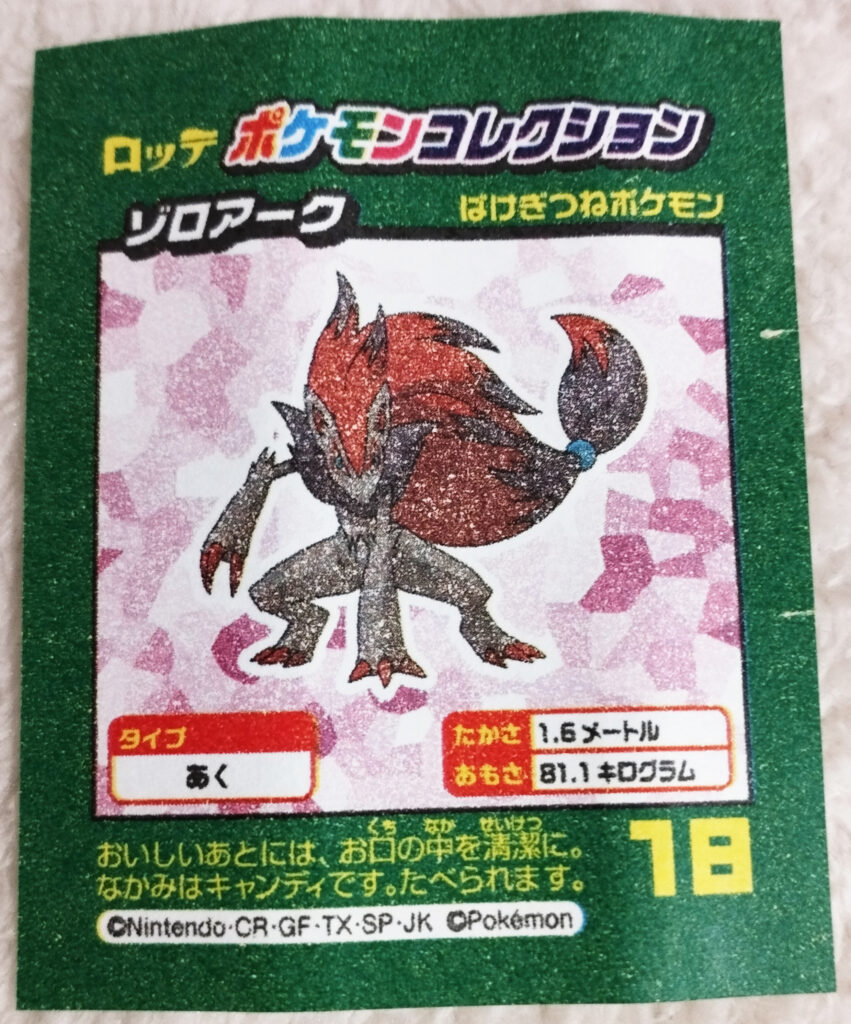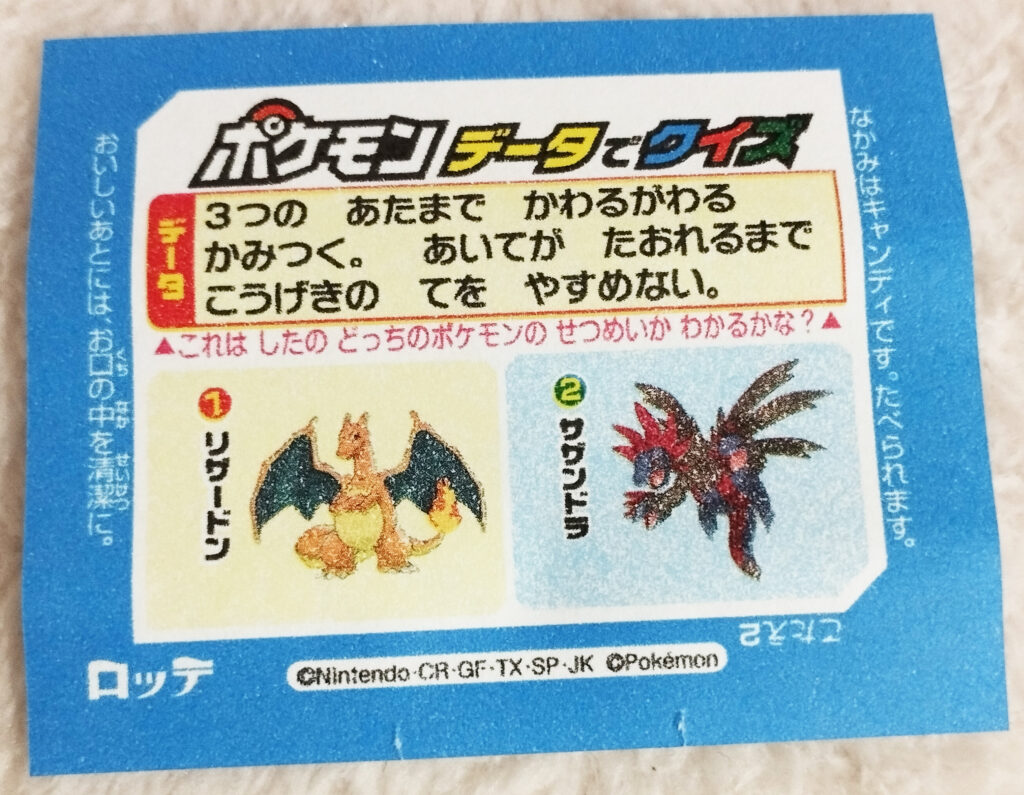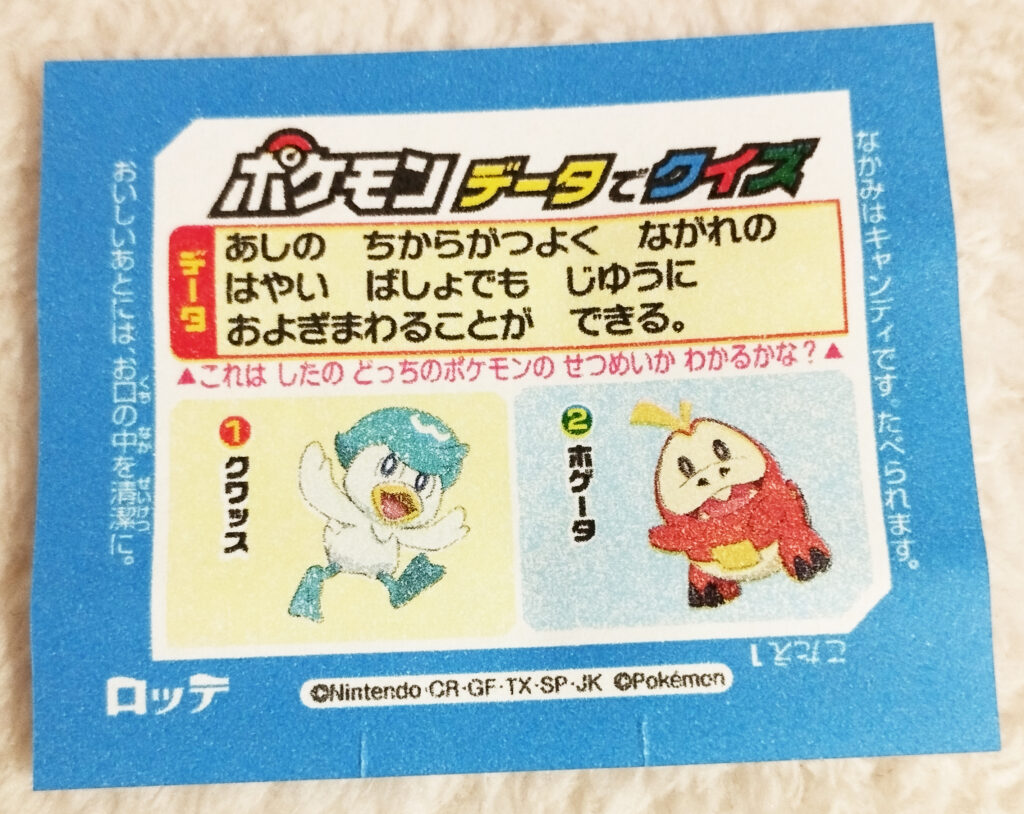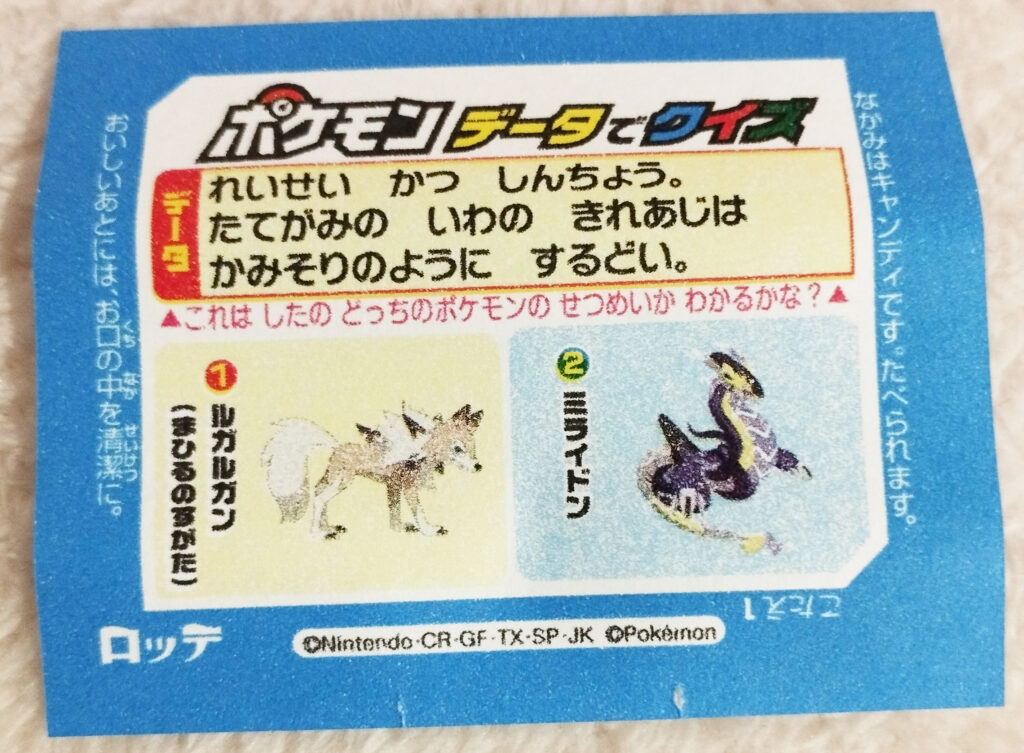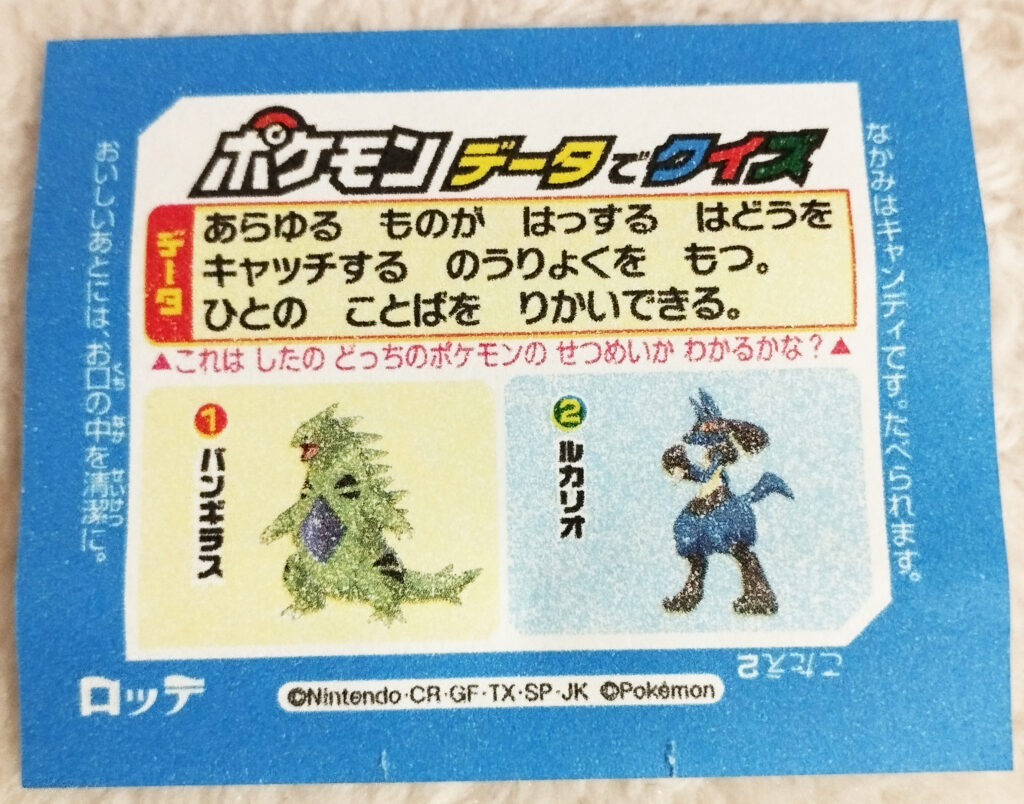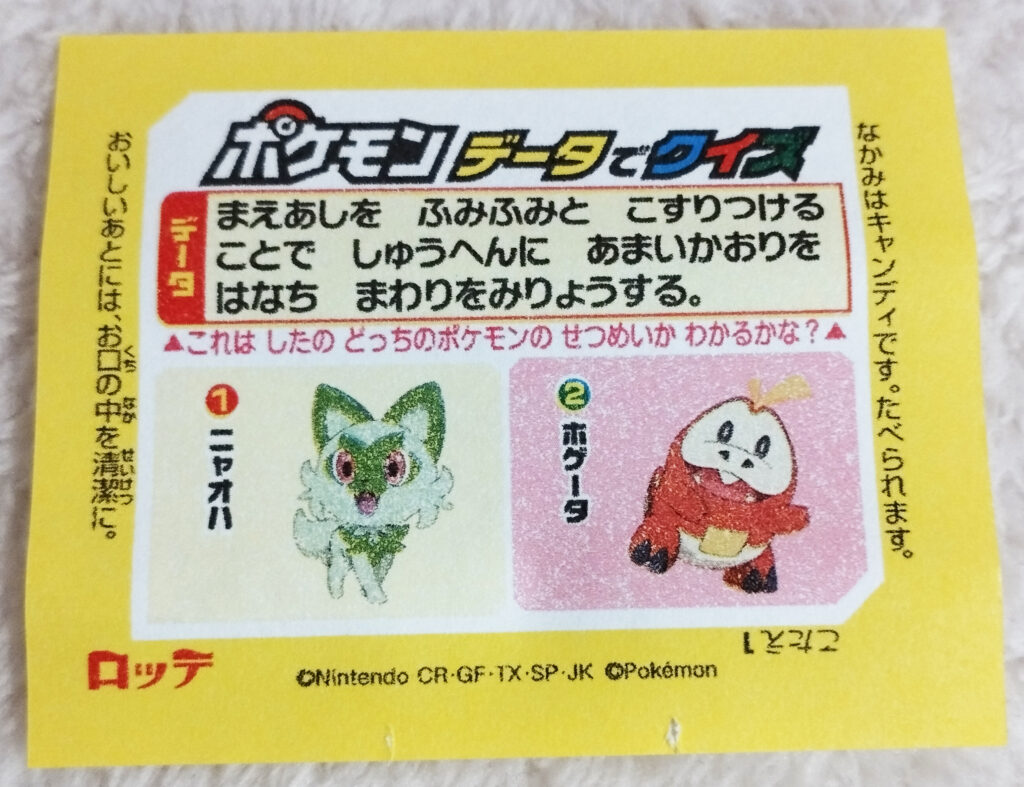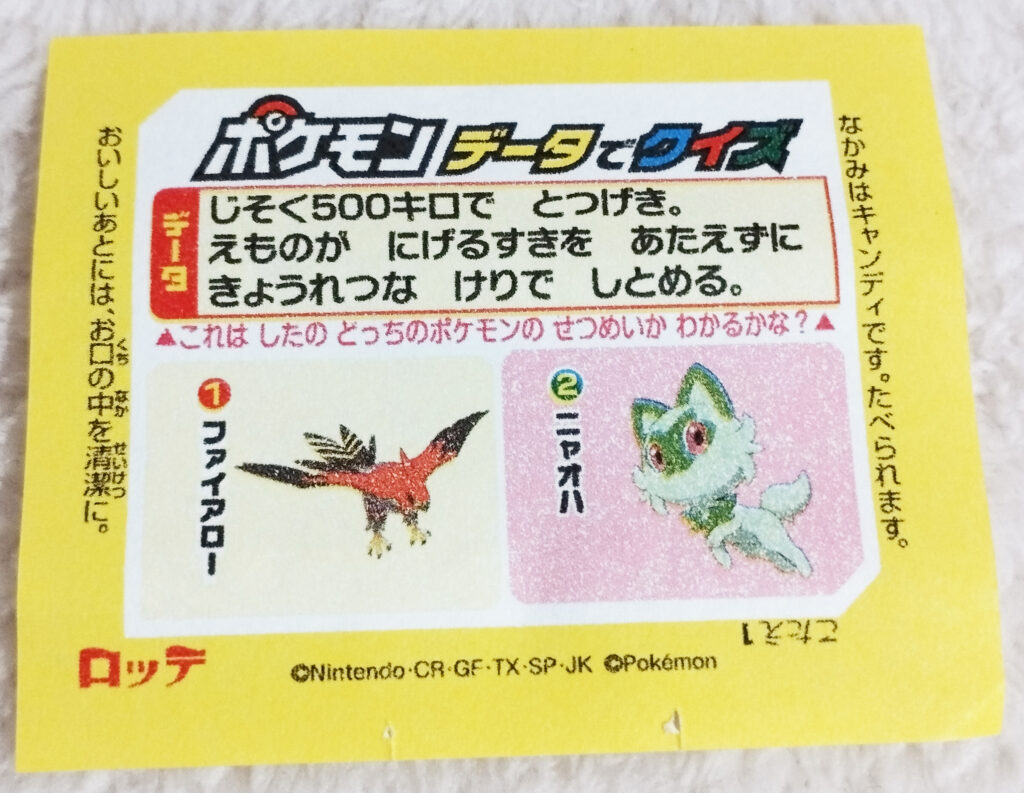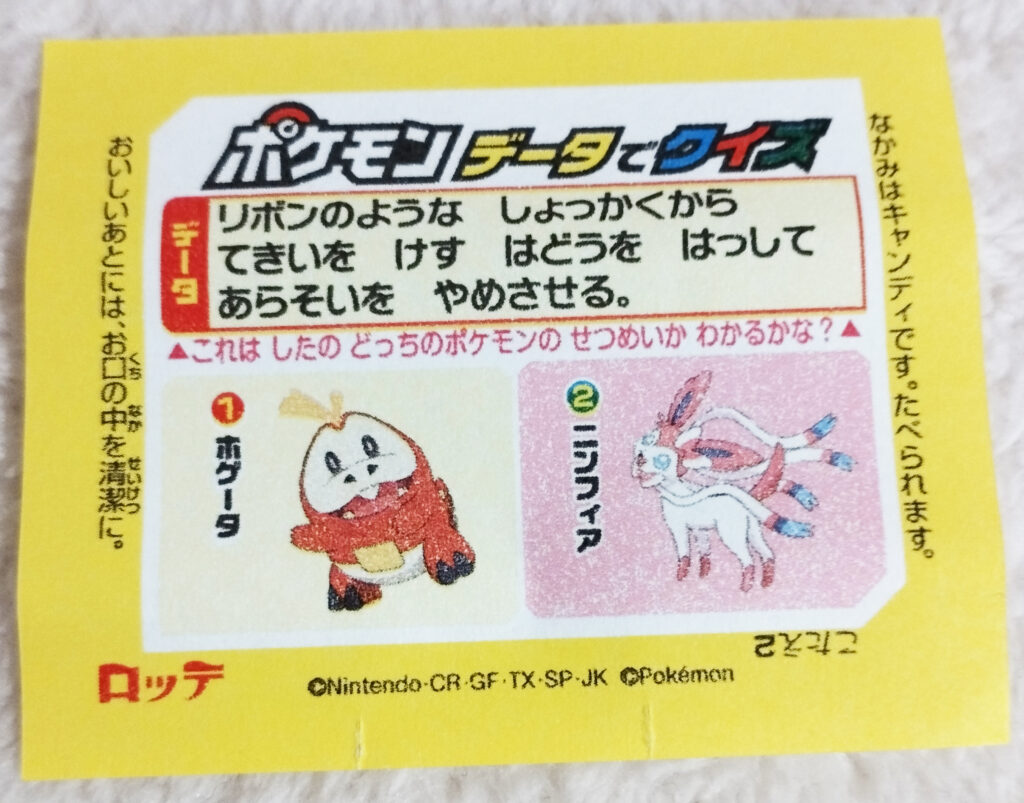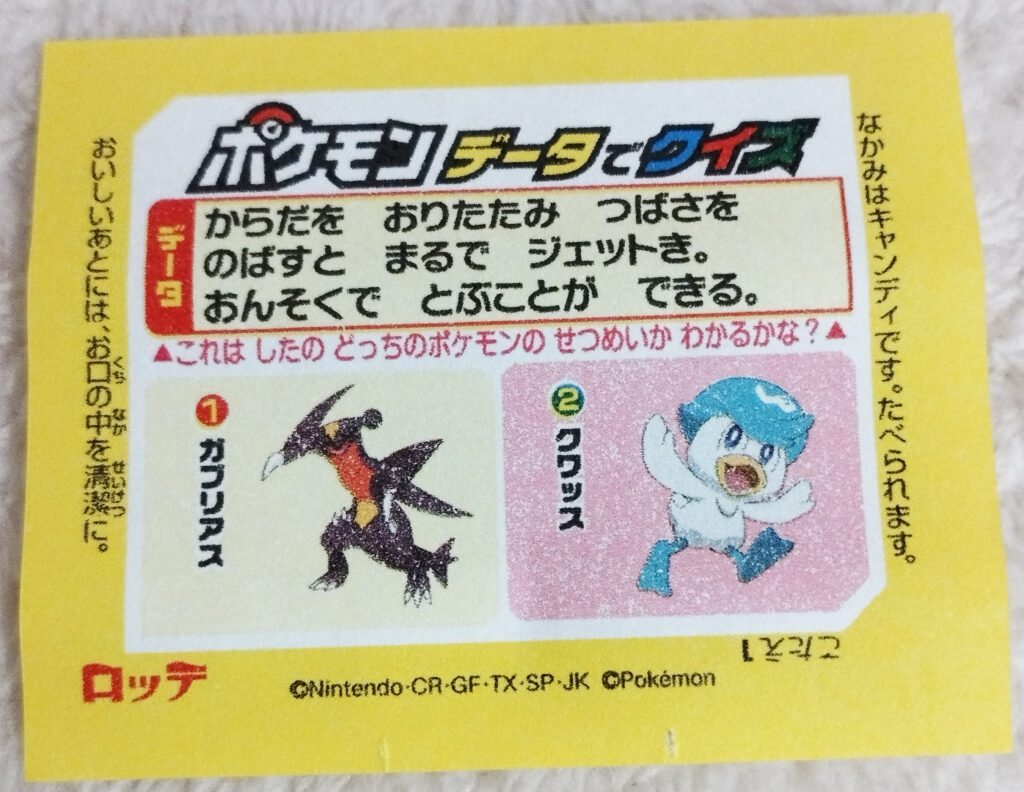 ---
I like trying Japanese food items, especially if they come with something "extra". I thought these came with stickers initially, but upon opening I realised they were rub-ons, Pokédex Entries and quiz wrappers.
I don't really collect "flats" anymore, but these were cheap and fun to get. Not to mention actually tasted nice. I know there's a large Pokémon Food collector base, and I love documenting niche things, so I decided to write these up for prosperity.
I bought one of each design packaging, and tried to figure out how many there are, but I already started to get doubles. I'm guessing there's 20 of each category, with only 1 rub-on per package. Still, if nothing else grabs my attention next time I'm in the store I might get some more. I'm keeping the Gen 1 ones for now, but the rest is for sale if anyone is interested (only Charizard is not as the rest I got double).
If you like Japanese or Pokémon themed food items, you might be interested in these.
If you're more into other collectables, you'll give these a miss.
---
Got any more details / information you think I should add? Or did I get something wrong? Do you own any of these? Which one is your fav? Do you agree or disagree with my findings? Let me know in the comments below!