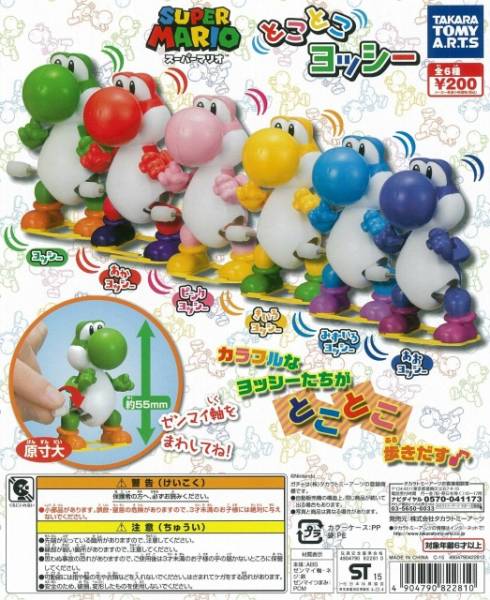 Company: Tomy
Release date: 2015 (JPN), 2021 (Europe / UK)
Size: +/- 6.5cm
Main distribution: Japan / UK / Europe
Barcode: 796714679389
---
These are wind-up Yoshi figures Gashapon. In the West you can buy a capsule from a box rather than getting it out of a Gashapon Machine.
When winding the Yoshi up it walks, moving its feet.
6 different Yoshi can be gotten; Green, Red, Pink, Yellow, Blue and Purple. They are all the same apart from the colouring.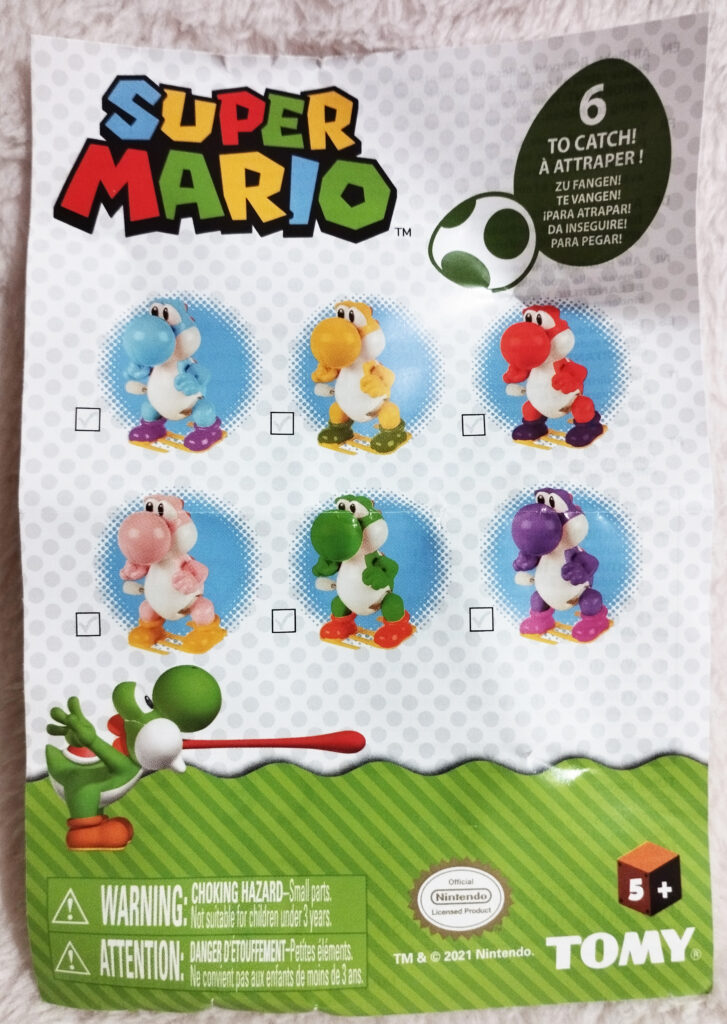 They come in a large green gashapon.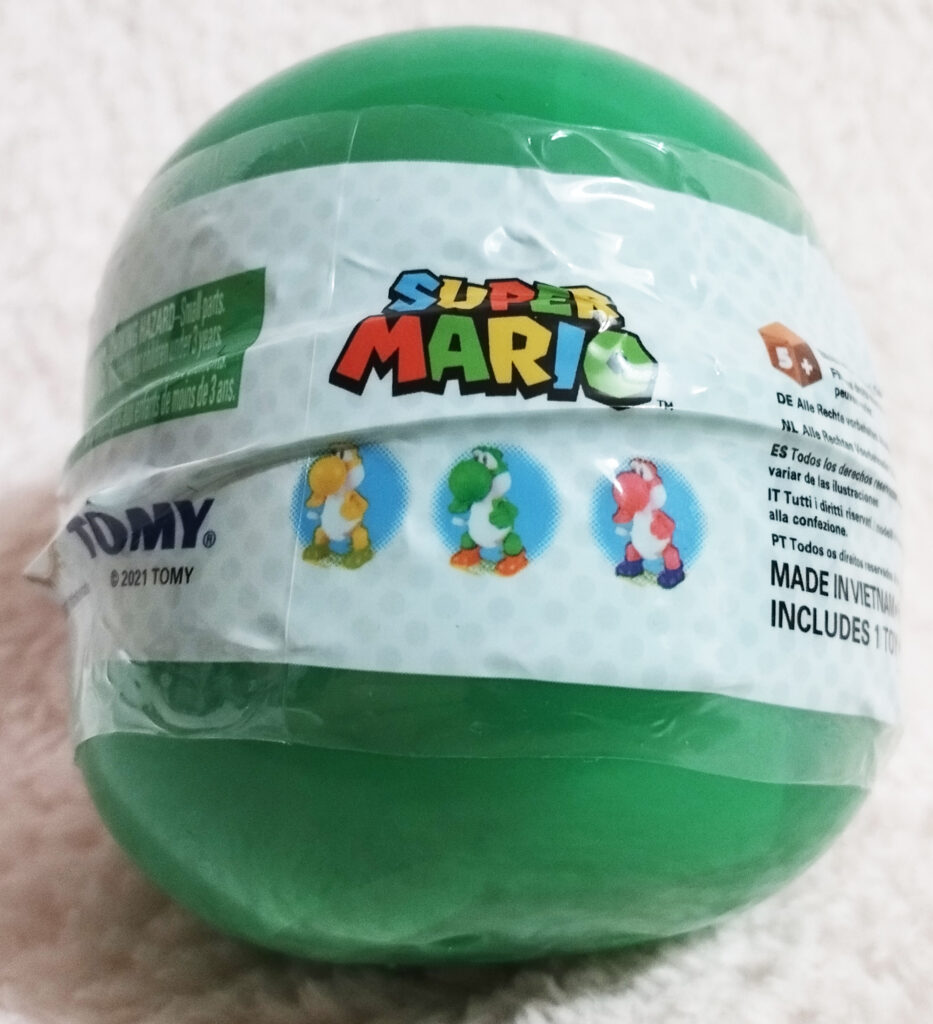 Opening reveals the leaflet and the Yoshi in plastic.
I got 1/6.
Green Yoshi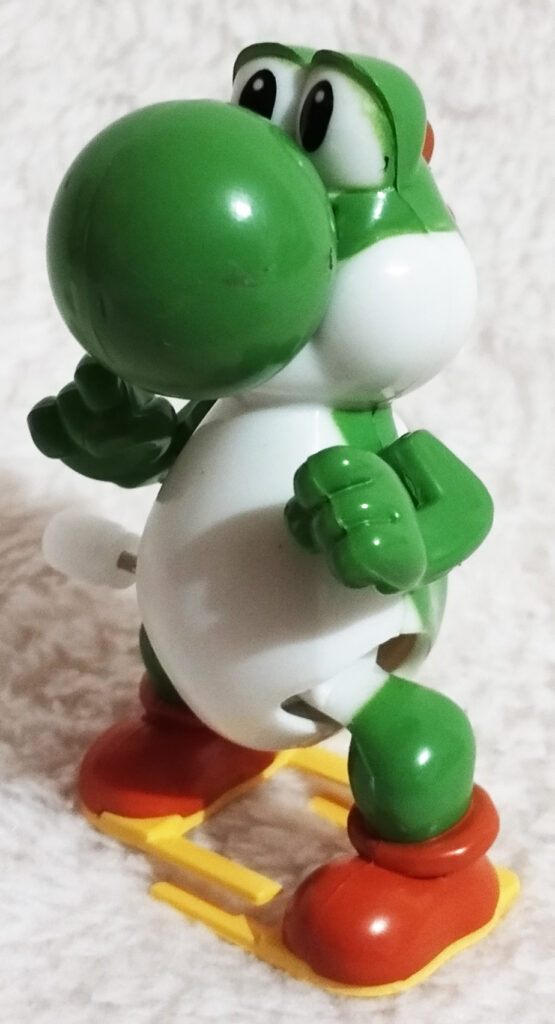 This Yoshi is in his standard green colouring, with orange/brown boots. The pins under his feet are yellow. The wind-up mechanism is in his belly, with the crank on its right below its arm. Winding it up will make Yoshi walk forward.
Its branding is on the back of its head. It reads in raised font: TM & © 2019 Nintendo T-ARTS MADE IN VIETNAM.
---
I've seen these around for a while now, but never was that interested in them. However, after seeing an adorable video online of one walking, and getting the wind-up Magikarp, I felt nostalgic for wind-up figures. So I caved and bought one.
I cheated and looked through the little holes to see what colour I would get. I really wanted a green one. And after going through the box in the shop to look at them all I luckily found 1 green one left.
It's very cute walking, and makes me quite nostalgic as I had lots of these types as a kid.
If you love wind up toys, Nintendo, Mario or Yoshi, you will like this.
If you prefer higher quality toys, you'll give this one a miss.
---
Got any more details / information you think I should add? Or did I get something wrong? Do you own the same wind up figure? Do you agree or disagree with my findings? Let me know in the comments below!