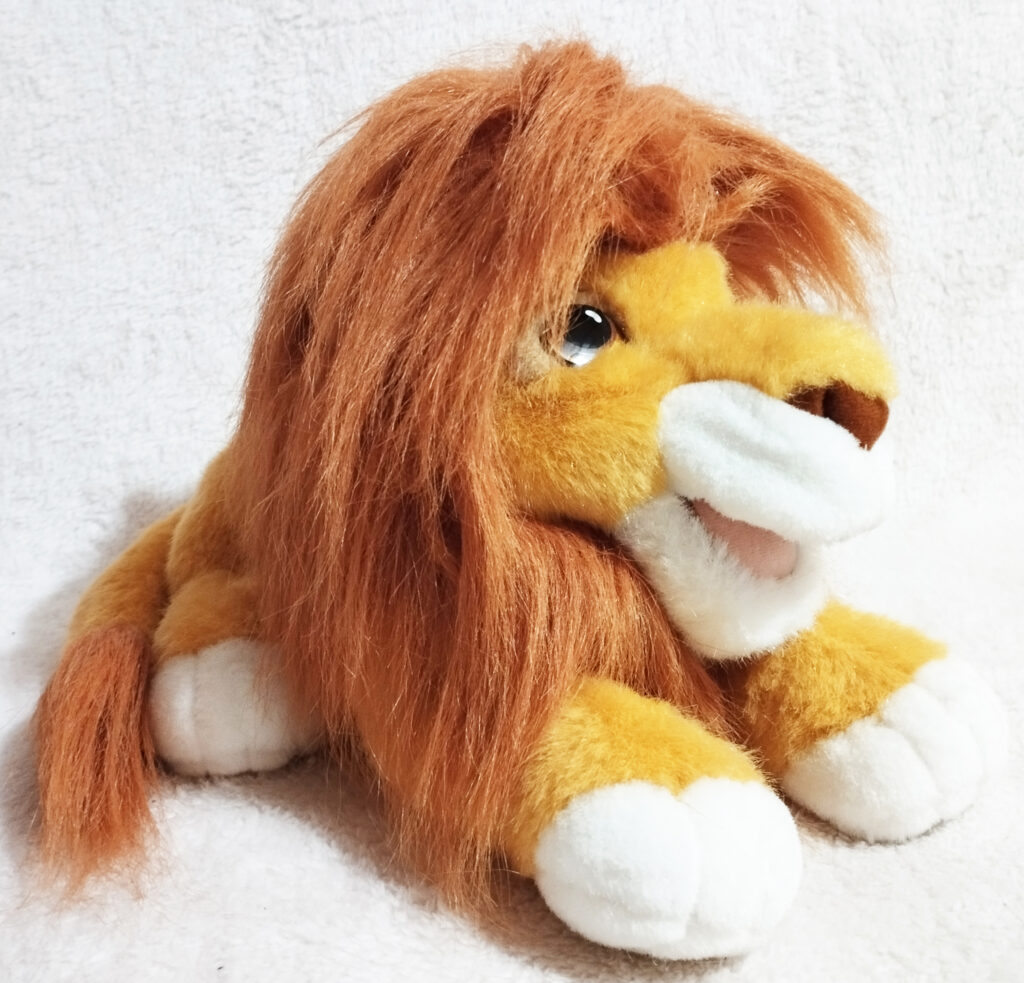 Series: The Lion King
Company: Mattel
Release date: 1994
Size: +/- 30 cm
Made in: China
Main distribution: Europe / United States of America
---
This is an adult Simba plush that can roar made for the release of the Lion King by Mattel.
Roaring Simba is an adult Simba handpuppet plush, that has a voicebox inside which is activated by pressing a button in its mouth.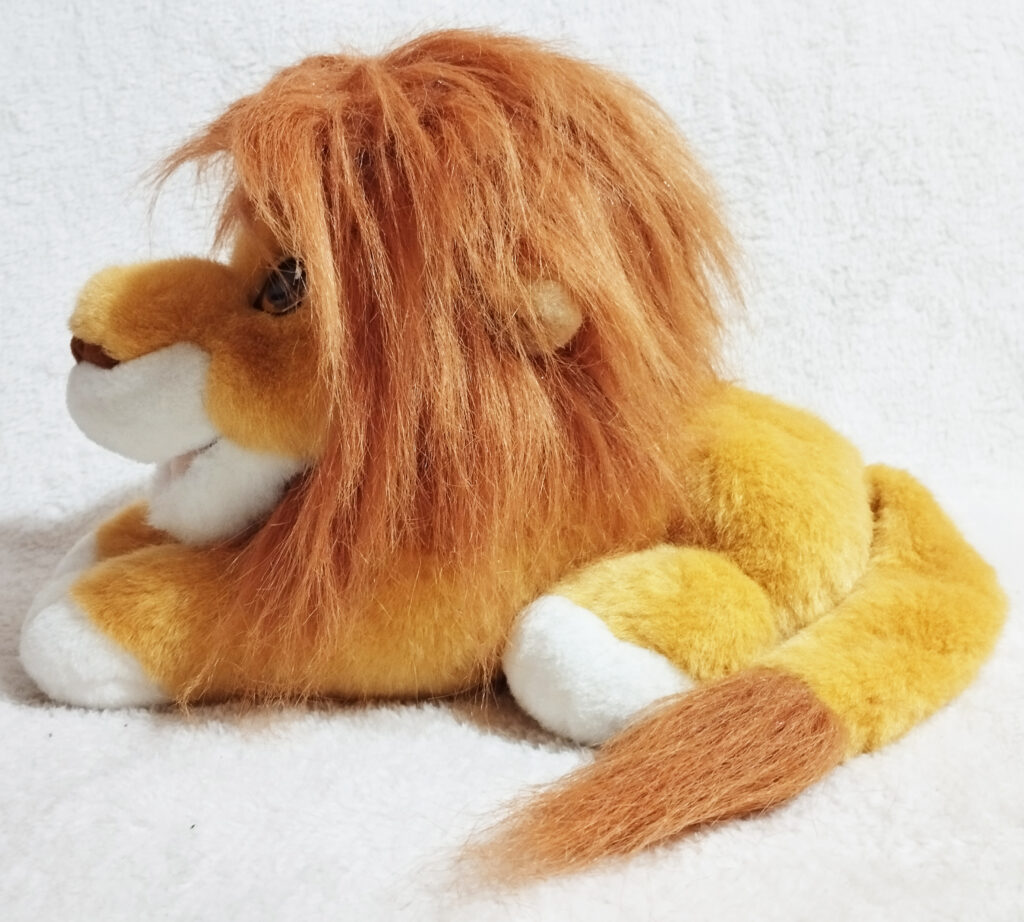 Simba is in a laying position. He is an adult lion, reflected by his mane. He's about 30cm long. He is a dark orange with a brown tail tip, and white muzzle, belly and toes.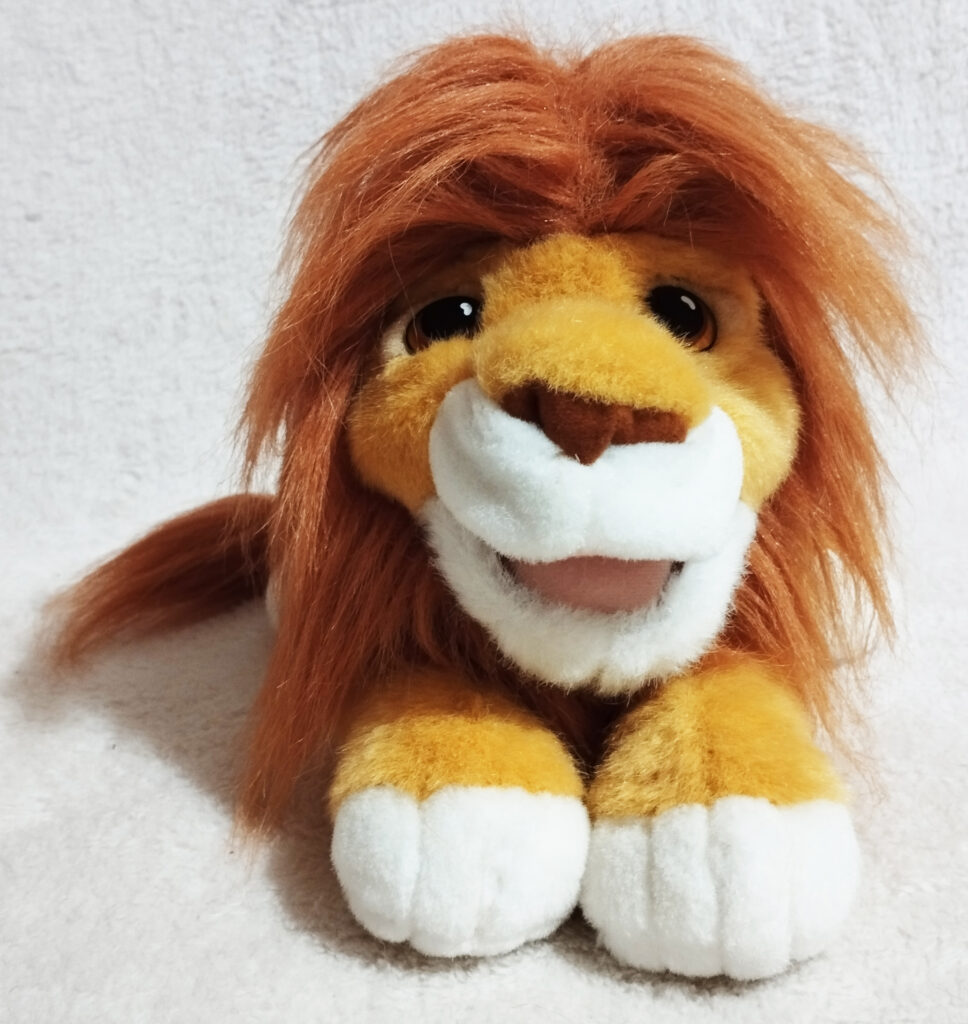 He has longer, fluffy hair as a mane and tail tip. His fur is made of that classic plush material of the 90's. His eyes are plastic buttons, layered to give a dimensional effect.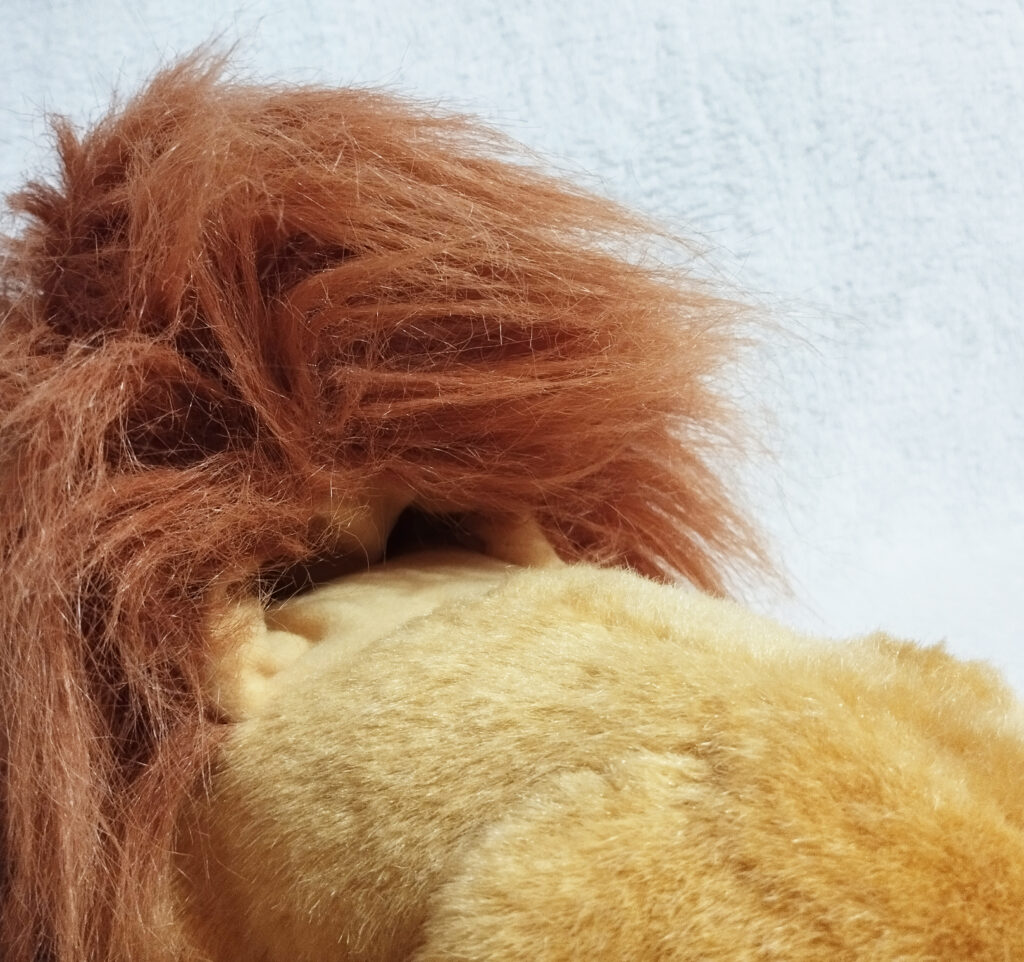 The hand compartment is his head. The hand can enter in the back of his neck, hidden under his mane. When closing his mouth a button in his lower jaw can be pressed that will make a roaring noise from his stomach, and timing your hand motion right to open his mouth will make it look like Simba roars.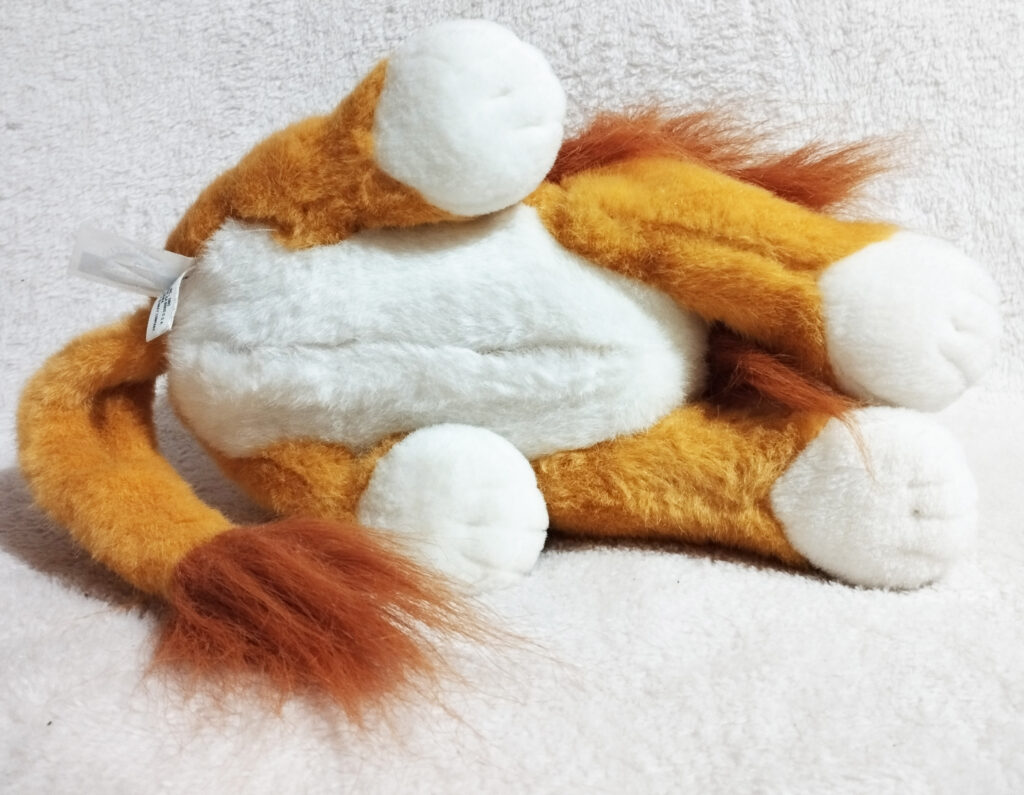 The voicebox requires batteries, which can be accessed through a velcro opening on his belly, which hides pretty well. He has tushtags on his right bum. It shows The Lion King logo with the word Authentic above it, as well as a second one with all the legal informations. He would sit on top of a jungle themed box, with the iconic sunrise on the front and the character image on the right, as well as a cardboard stand that says "Make me roar!" and showing the handpuppet mechanic.
---
The Lion King Mattel plush has got to be my favourites! Although when it comes to Disney I usually prefer the Disney World / Disney Land / Disney Store plush, Mattel is the exception to the rule. There is something nostalgic about them.
Simba's beautiful eyes and white paws and belly are so iconic of Mattel and the Lion King's plush range back in the 90's. I have a weak spot for the white pawed Simba that are out there. The orange used for Simba is also a nice shade (darker than the Disney store ones which are usually very yellow) and seems a closer fit to the movie, which I like a lot.
I didn't get them him at the time as a kid, but found him later second hand online. I was very happy to find one in working condition. I didn't realise it was a handpuppet, I thought it was more like the Purring plush, and that you squeezed his belly or pressed a button somewhere. It can make his head a bit floppy looking. I do like that he kind of looks like the Baby Simba plush, but with a mane. There is a transforming plush that is just like that, just add a mane and he's an adult, so I guess they just stuck with that design. Overall, it's a nice plush with play value.
I'm sure many Disney / Lion King / Simba collectors would love this plush.
However, if you want something closer to the movies (no white) and have no nostalgic feelings for this line, you might want to opt for the Disney Store ones instead.
---
Got any more details / information you think I should add? Or did I get something wrong? Do you own the same plush? Do you agree or disagree with my findings? Let me know in the comments below!