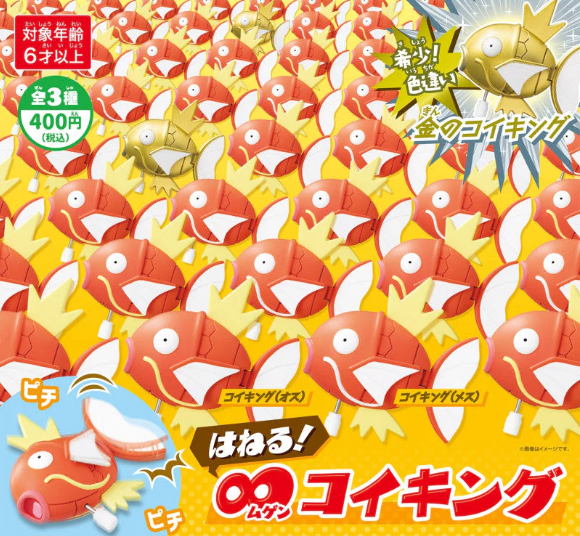 Company: Pokémon Center
Release: 8 July 2023
Size: +/-7cm
Main distribution: Japan (at Pokémon Centers)
Barcode: 4521329379494
---
These are wind up Magikarp figures gashapon that could be bought at the Pokémon Centers in Japan.
When winding the Magikarp up it performs Splash, and wiggles it's tail and fins, flopping on the ground.
3 different Magikarp can be gotten; Male, Female and Shiny.
They come in a large gashapon in the colours of a Pokéball.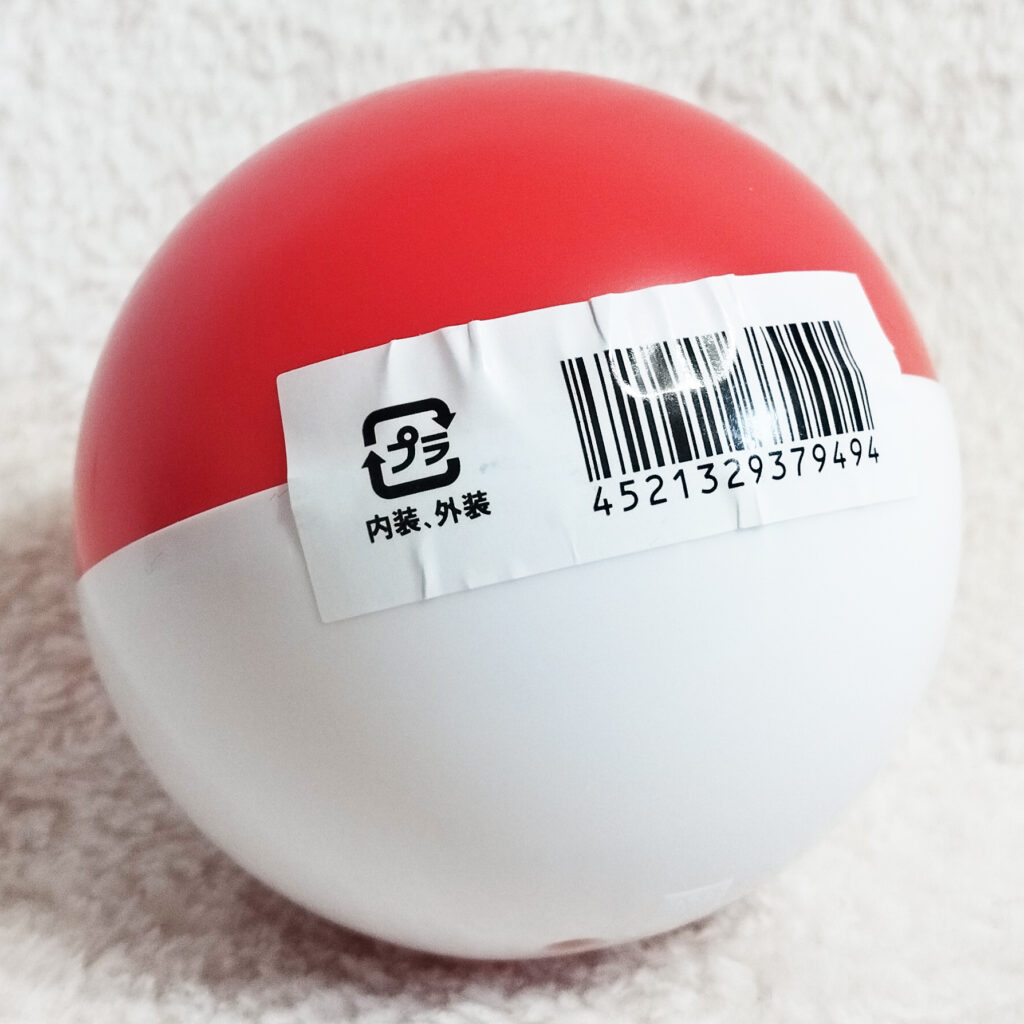 Opening it shows the Magikarp in plastic and a leaflet with all 3 Magikarp.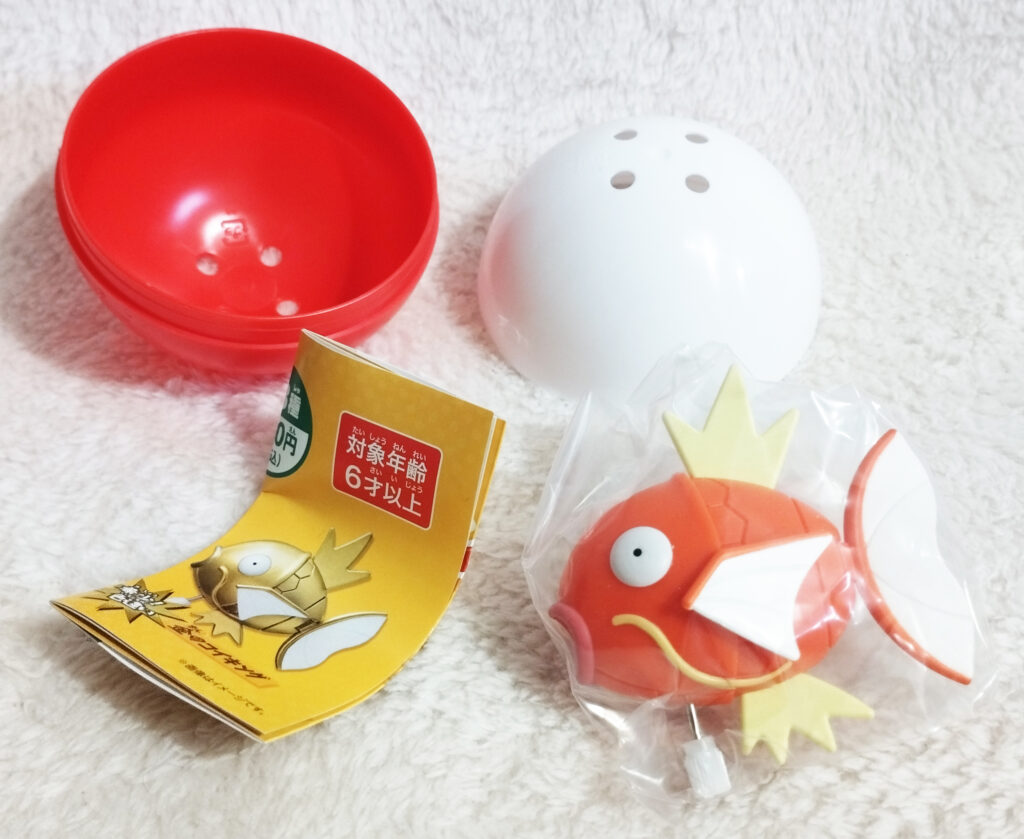 The leaflet is in full colour. All 3 figures are the same, except for their paintjob.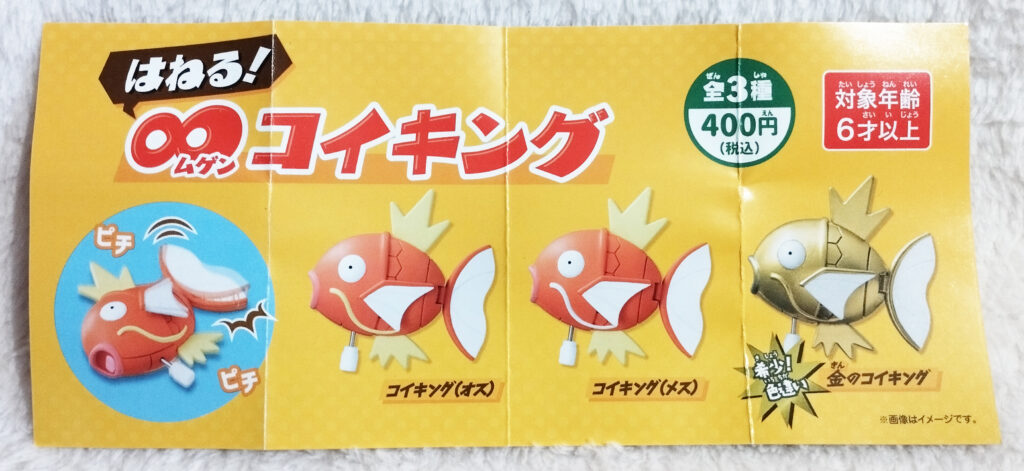 I got 1/3.
Magikarp (Male)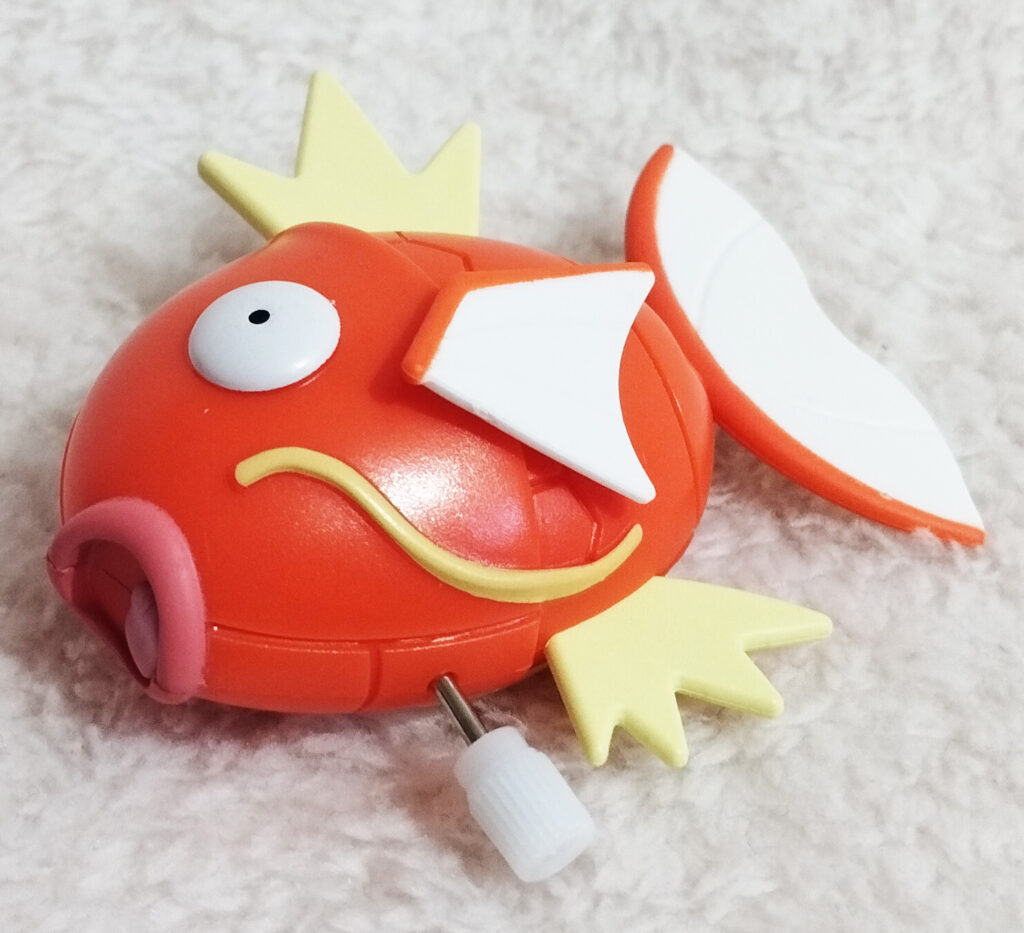 Magikarp is a decent size and slightly bigger than your average gashapon. The male variant is trademarked by its yellow whiskers. The wind up mechanism is in its body, with the handle sticking out at the bottom. It makes the tail flap, mimicking Magikarp's iconic Splash, while flopping on the surface. Its fins can flap as well, but are not connected to the mechanism. There are no brands or further markings on Magikarp.
---
When I saw these I found them such a novel idea. Wind up toys feel very nostalgic to me too. So I bought one for fun.
Although I wouldn't be too upset with any of them, I preferred the male version so I'm very glad I got him!
His animation is funny and very iconic Magikarp. As far as wind up toys go, I find this one brilliant.
If you love wind up toys, Pokémon or Magikarp, you will love this.
If you prefer higher quality toys, you'll give this one a miss.
---
Got any more details / information you think I should add? Or did I get something wrong? Do you own the same wind up figure? Do you agree or disagree with my findings? Let me know in the comments below!