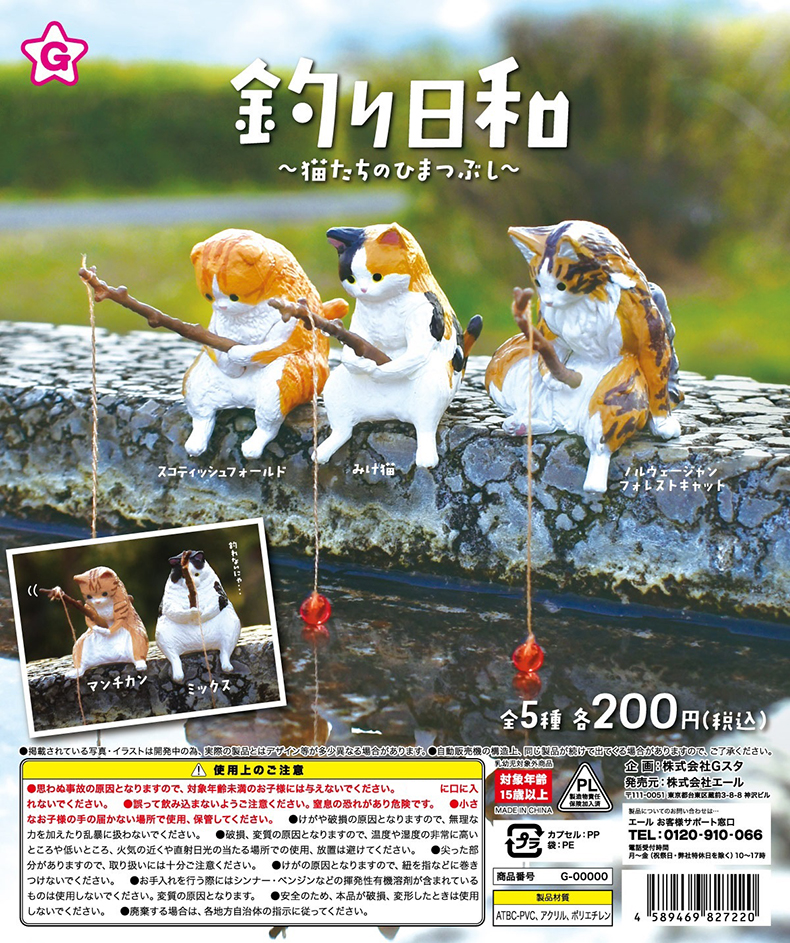 Company: Yell
Release: June 2021+
Size: +/- 4 cm
Main distribution: Japan
Barcode: 4589469844142
---
These are little blind boxes of cats fishing.
These have been distributed in Gashapon machines in Japan as well as Blind Boxes. Figures come in plastic, with the cat and the rod separately packaged. The rope needs to be attached to the rod and bead, and does not come pre-assembled.
There are no markings on the figures.
2 volumes of 5 figures have come out, resulting in 10 figures total.
I got 1/10.
Vol. 1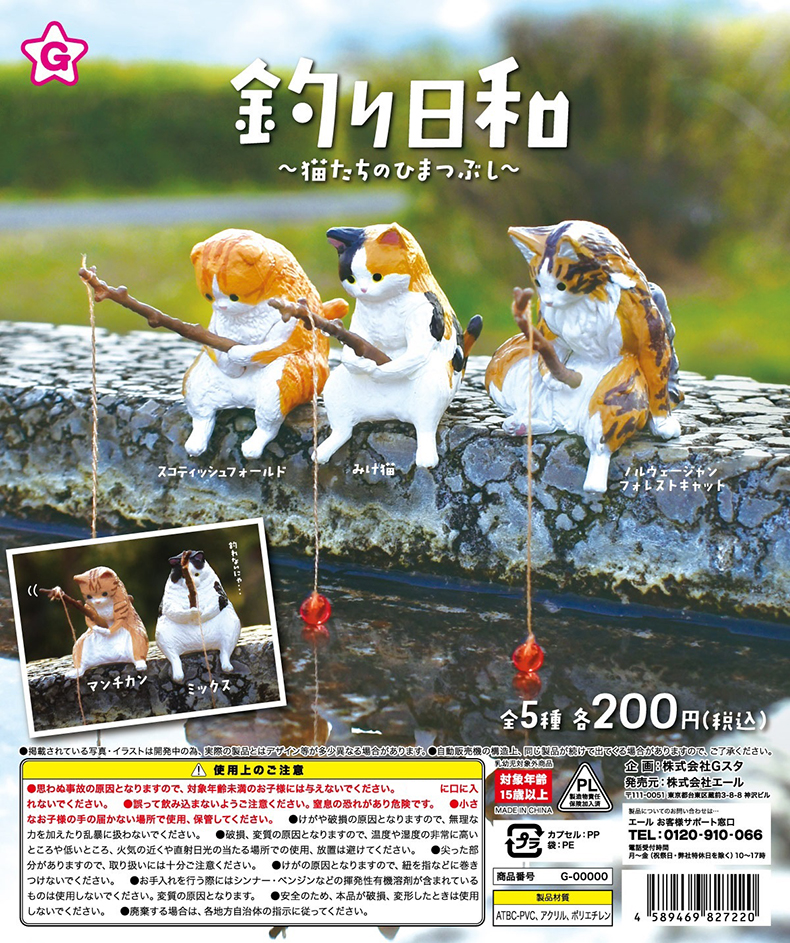 Release date: June 2021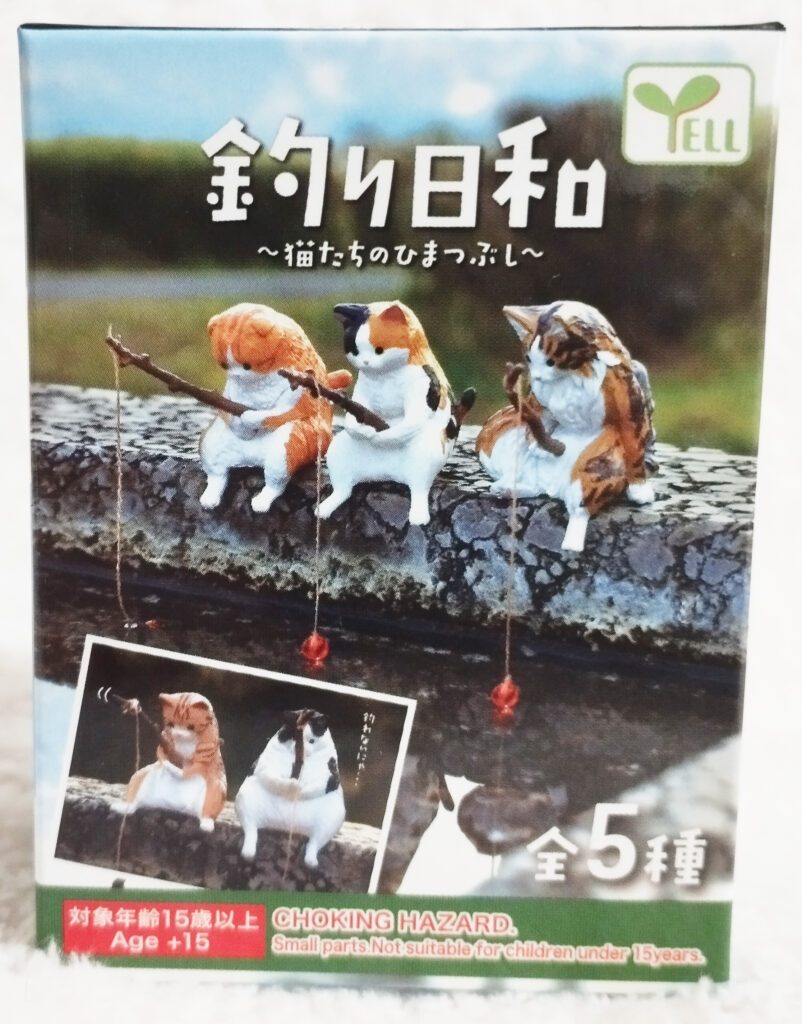 The boxes are small and the front shows a little scene.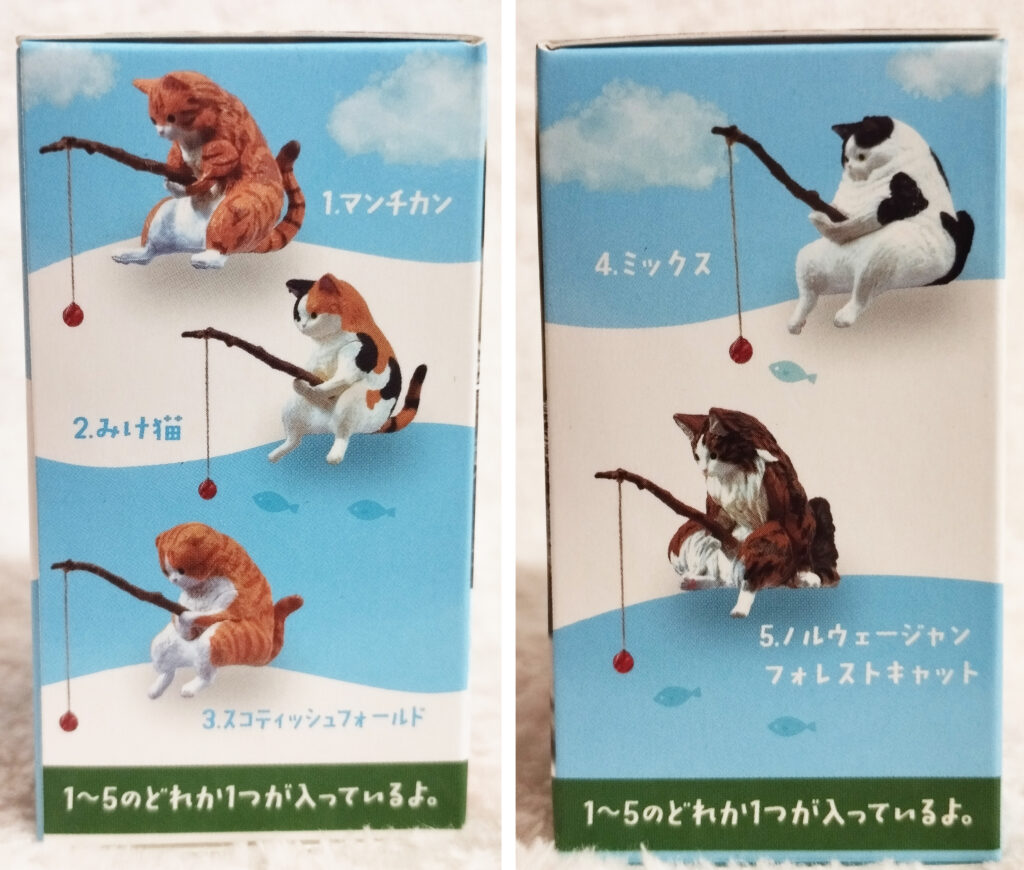 The sides of the box shows the figures you can get. The set exists out of 5 different options of fishing cats.
I got 1/5.
1. Munchkin
2. Calico / Mi-ke
3. Scottish Fold
4. Mix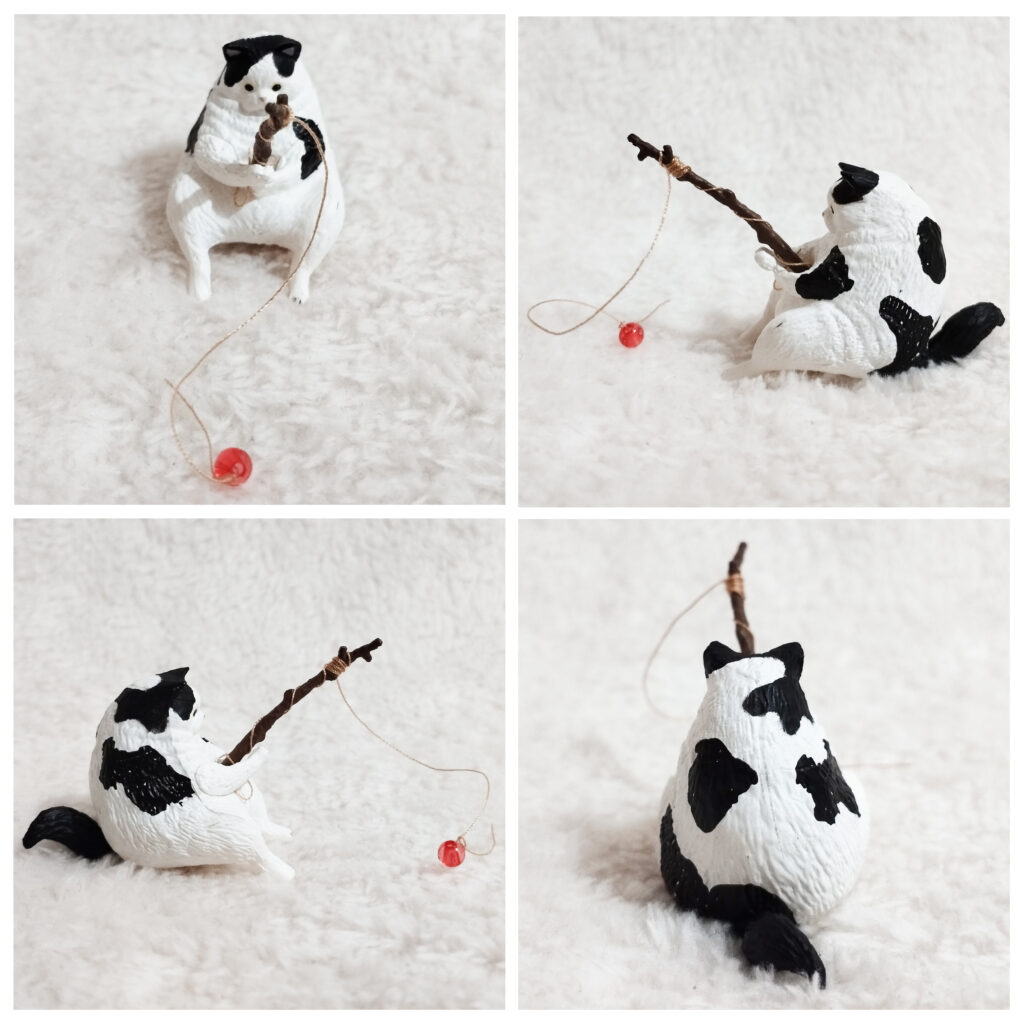 Mix is a chubby, white and black spotted cat. He's holding a twig and has a red bead for a bobber.
5. Norwegian Forest Cat
Vol. 2
Release date: May 2022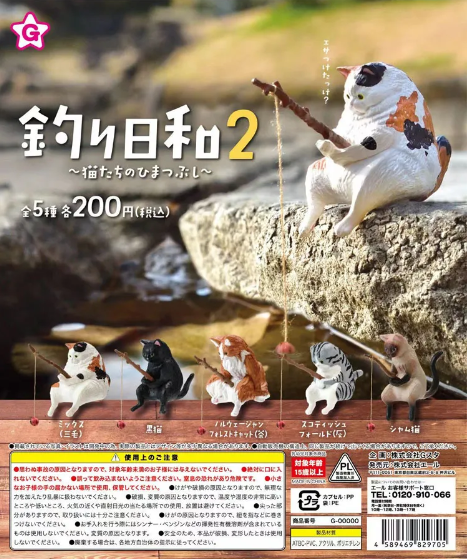 The second volume also exists out of 5 different options of fishing cats.
I got 0/5.
1. Mix
2. Black Cat
3. Norwegian Forest Cat
4. Scottish Fold
5. Siamese Cat
---
Although not a huge cat lover, once I saw this set I thought it was cute. I had never heard of these before. And turned out it wasn't that expensive either compared to other Gashapon. So I bought a box.
I didn't care that much which one I would get, I just liked 1 fishing cat. That said if I had to root for one it be the Calico, as I thought it might be funny to pose it together with my Calico from the Animal Sauna. My other half wanted the chubby one, and lucky for him that's what I got.
I was surprised you had to makeshift the rod yourself. But this means you can make the fishing line as long as needed. The quality of the figure is really nice. The cat is funny to perch on a ledge, although I wouldn't need an army of them. I don't think I'll be getting more of these because of this.
If you like cats, miniatures, little scenes and/or gashapon / blind boxes, you'll love this set.
If you hate cats, or gashapon / blind boxes, you'll want to give this one a miss.
---
Got any more details / information you think I should add? Or did I get something wrong? Do you own these figures? Do you agree or disagree with my findings? Let me know in the comments below!