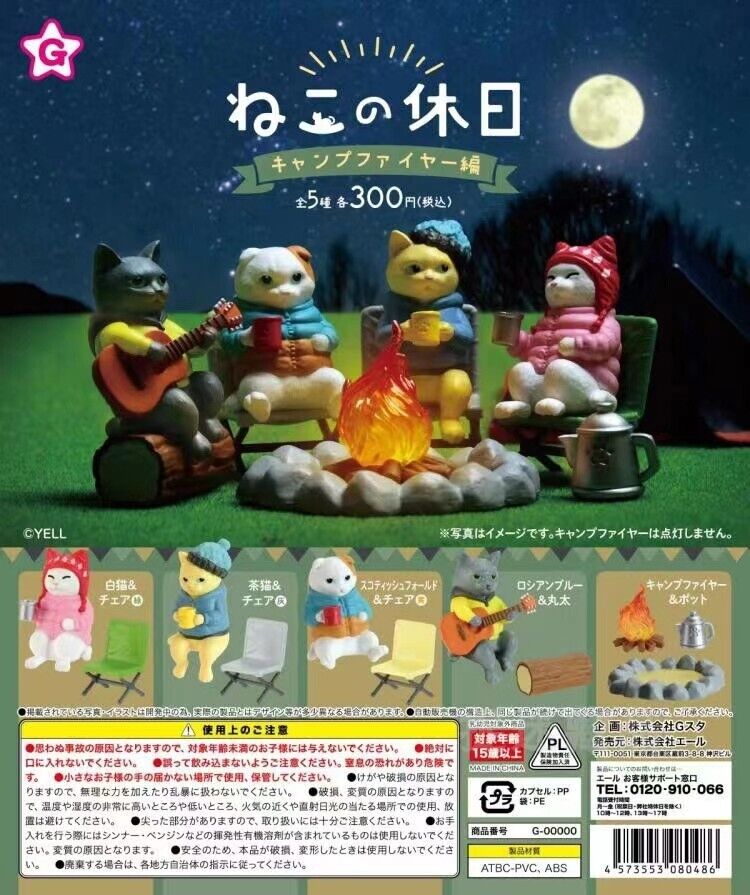 Company: Yell
Release: October 2022
Size: +/- 5 cm
Main distribution: Japan
Barcode: 4573553070494
---
These are little blind boxes of cats camping.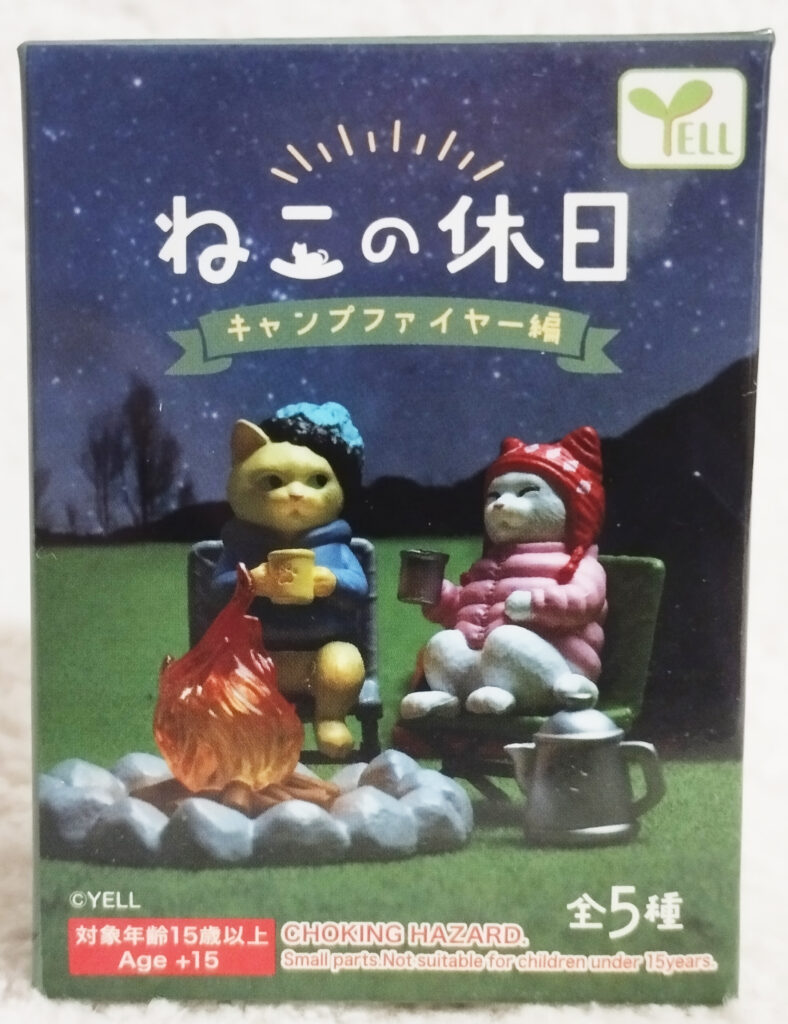 The boxes are small and the front shows a little scene.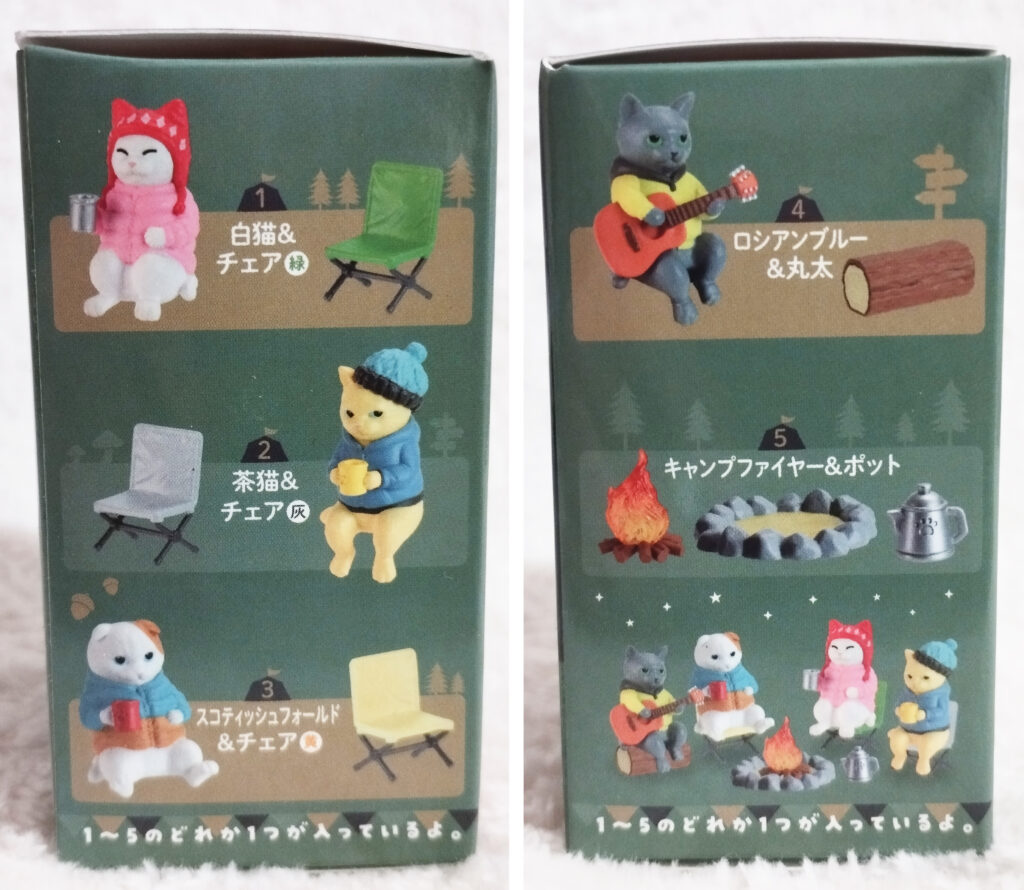 The sides of the box shows the options.
The set exists out of 5 different options; 3 cats with drinks and a chair, a cat with a guitar on a tree trunk and a campfire.
Figures come in plastic, with the cat and the chair separately packaged.
There are no markings on the figures.
I got 1/5.
1 White Cat & Chair (Green)
2 Brown Cat & Chair (Grey)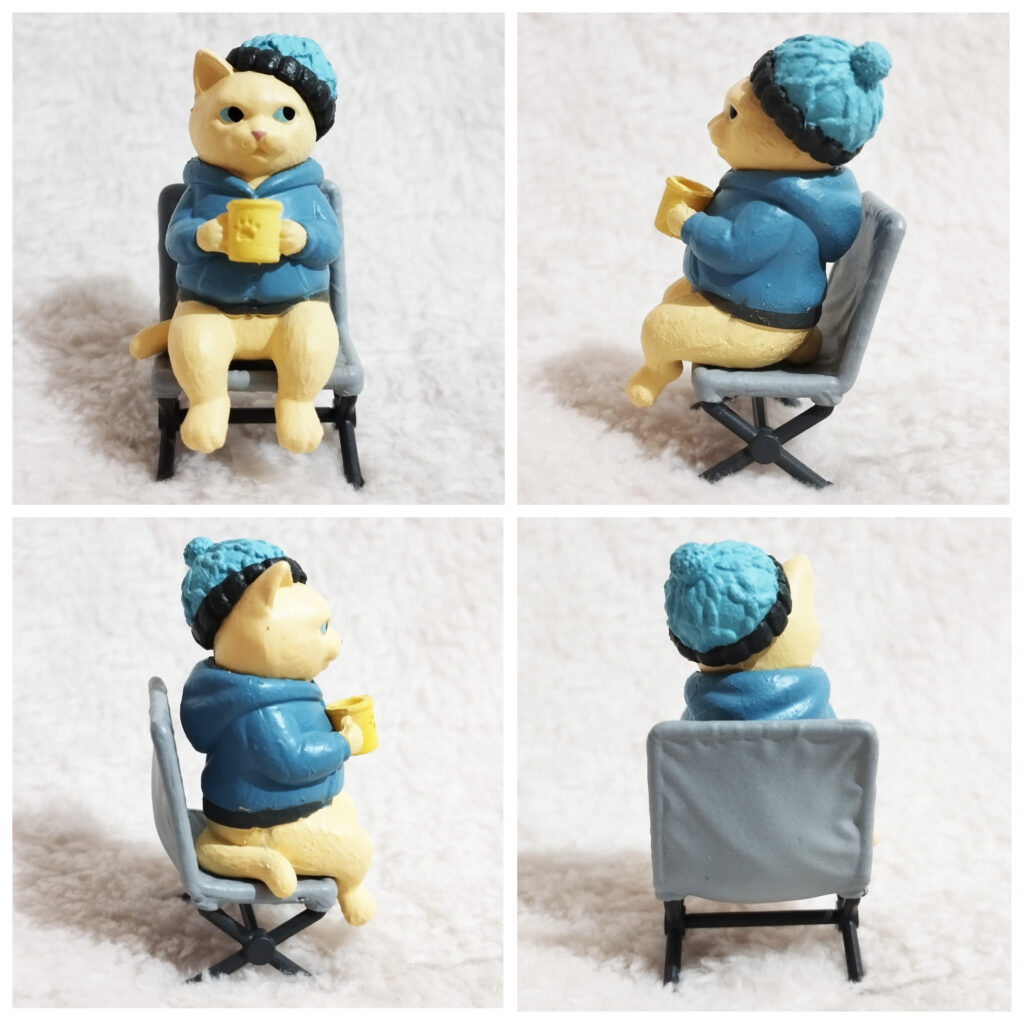 Brown Cat wears a blue hoodie and a blue knitted beanie. He's holding a yellow cup with a paw print on it and looks to his left. He sits on a grey camping chair.
3 Scottish Fold & Chair (Yellow)
4 Russian Blue & Log
5 Campfire & Pot
---
Although not a huge cat lover, once I saw this set I thought it was cute. I had never heard of these before. And turned out it wasn't that expensive either compared to other Gashapon. So I bought a box.
I hoped to just not get the camp fire set (that would be a bit disappointing as your first / only one) and I was happy I got the Brown Cat. I'm amazed by their quality and I will definitely go back and get another, if not aim for the full set. I'd like the White Cat next so I have a cute couple, or the Russian Blue to have something a bit different.
If you like cats, miniatures, little scenes and/or gashapon / blind boxes, you'll love this set.
If you hate cats, or gashapon / blind boxes, you'll want to give this one a miss.
---
Got any more details / information you think I should add? Or did I get something wrong? Do you own these figures? Do you agree or disagree with my findings? Let me know in the comments below!