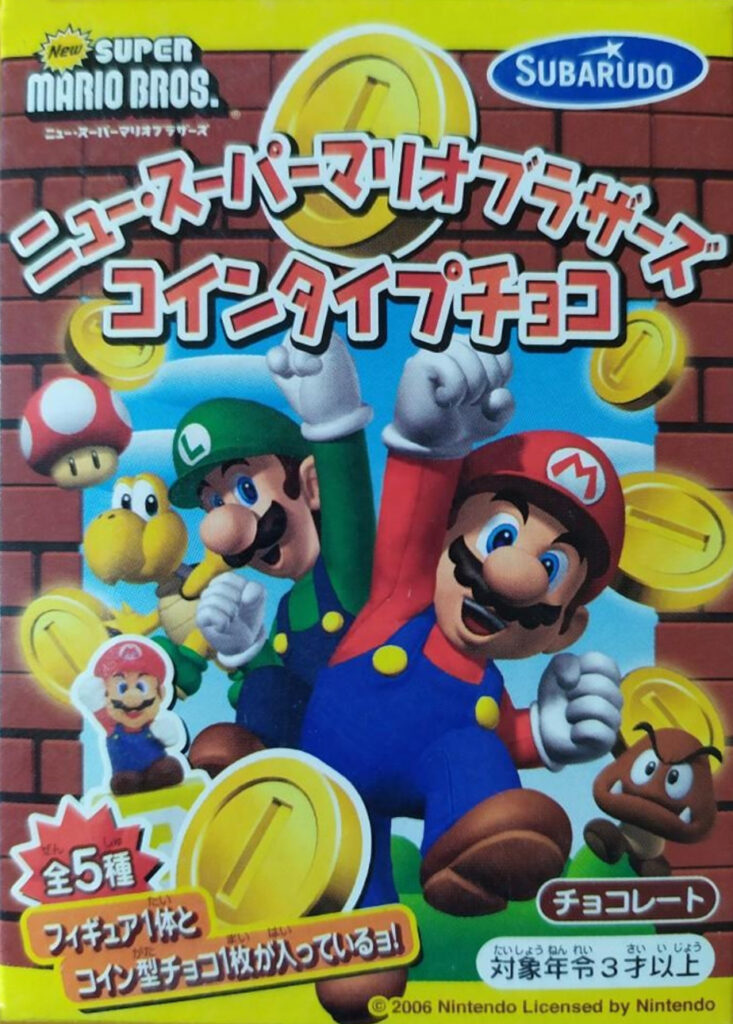 Company: Subarudo / Tomy
Release date: 2006
Size: 3cm
Main distribution: Japan
---
These are blind box figures of Mario characters on a block, packed with chocolate coins in the style of Mario Golden Coins.
5 Figures could be collected, which were shown on the side of the box.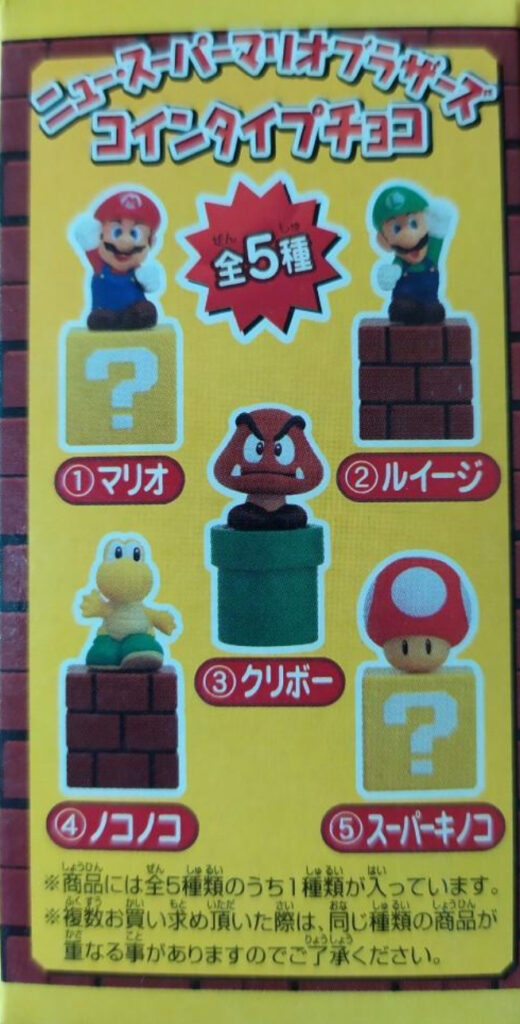 Mario, Luigi, Goomba, Koopa and Mushroom.
I got 1/5.
Luigi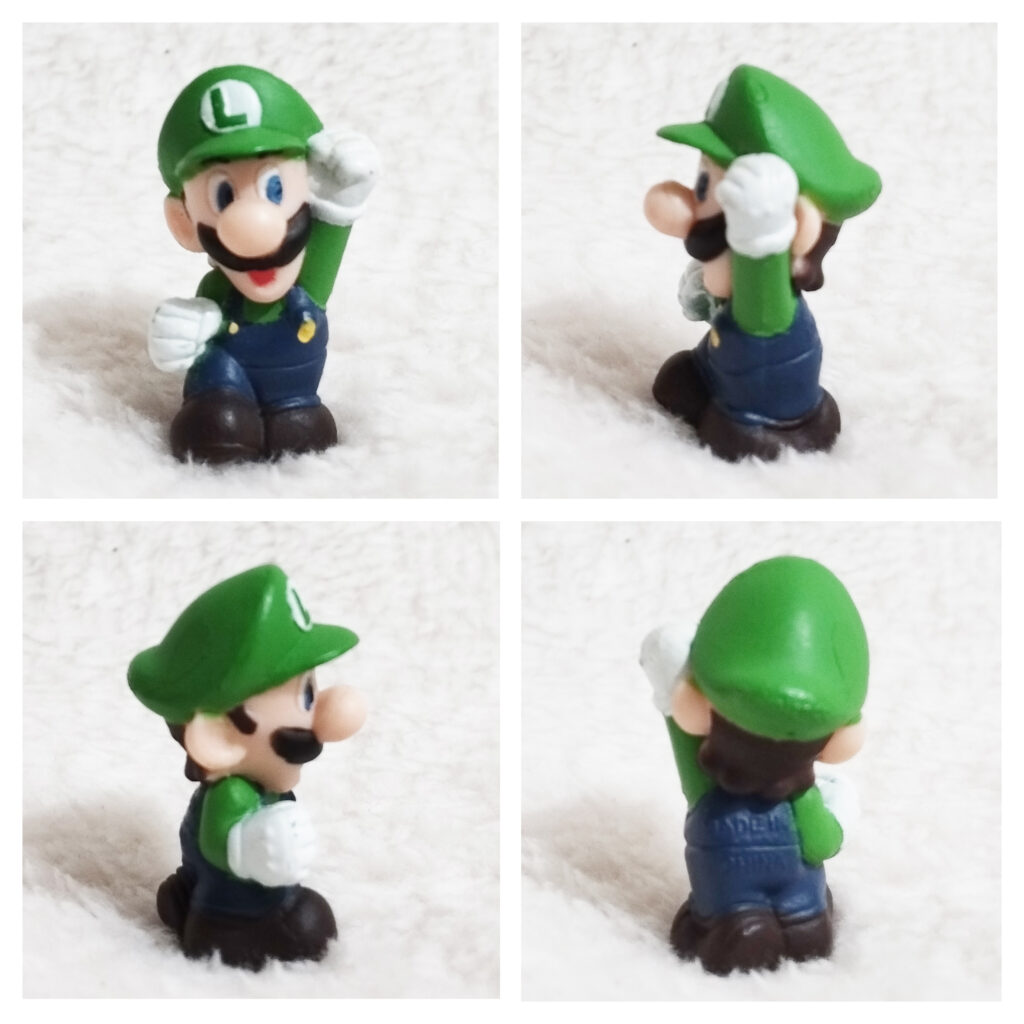 Luigi is jumping powerful upwards, with his left arm in the air and the right by his side, and his right knee upwards. The character is chibified, and can stand as his feet are, despite the jumping pose, next to each other. He has a hole in the bottom, to put him on the peg on the block, but sadly I don't have the accompanying block. The branding is on his back, and reads in raised font: © Nintendo 2007 SUBARUDO MADE IN CHINA.
---
I bought a lot of Mario stuff because I wanted to get the Princess figure that was in it. Included in that lot was this Luigi. I had seen him before, but never knew what series he was from. After some searching and asking on a collectors Discord I found this blind box series.
I adore these little chibi figures. They remind me of the older art of the 90s and games like Mario RPG. Had I seen them back then I would have bought them. So I'm very happy to have this Luigi included in the lot, despite the missing block.
The lot did include some blocks I can't place, but they are smaller than shown here, and lack a peg and markings. These figures have been bootlegged though, so it's possible mine is a bootleg with those blocks. But it's a very good looking one then in my opinion, and without comparing one to a definite legit one, I can't tell. It is weird though how my figure has 2007 on it, while the box says 2006, unless there's a newer series out too. I find it also weird Tomy is not marked anywhere, despite being on the outer box these blind boxes came in, and on the top of the blind boxes. Regardless, I love him.
If you love little Mario figures, these are adorable.
If you prefer larger or more accurate proportions, you'll give these a miss.
---
Got any more details / information you think I should add? Or did I get something wrong? Do you own these figures? Do you agree or disagree with my findings? Let me know in the comments below!