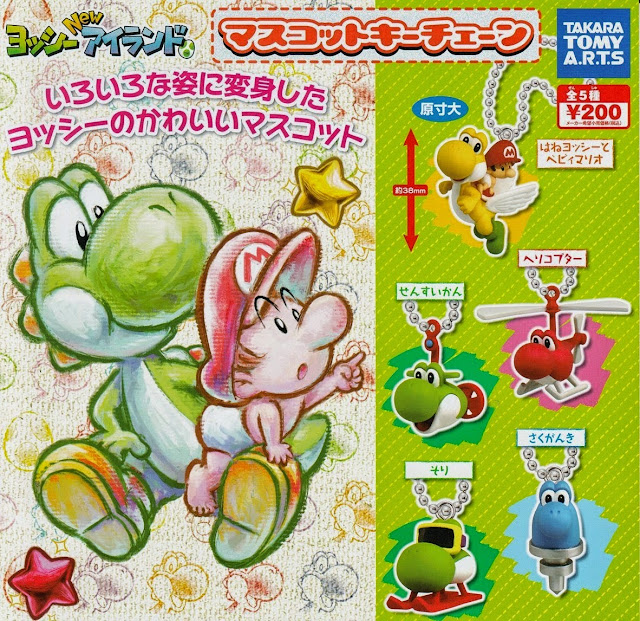 Company: Tomy
Release date: 2014
Size: +/- 3.5cm
Main distribution: Japan
---
These are gashapon figures for the 3DS game Yoshi's New Island made by Tomy.
5 figures can be collected, all on a ball chain. Yoshi and Baby Mario, Submarine, Helicopter, Ski and Construction Drill.
I got 1/5.
Submarine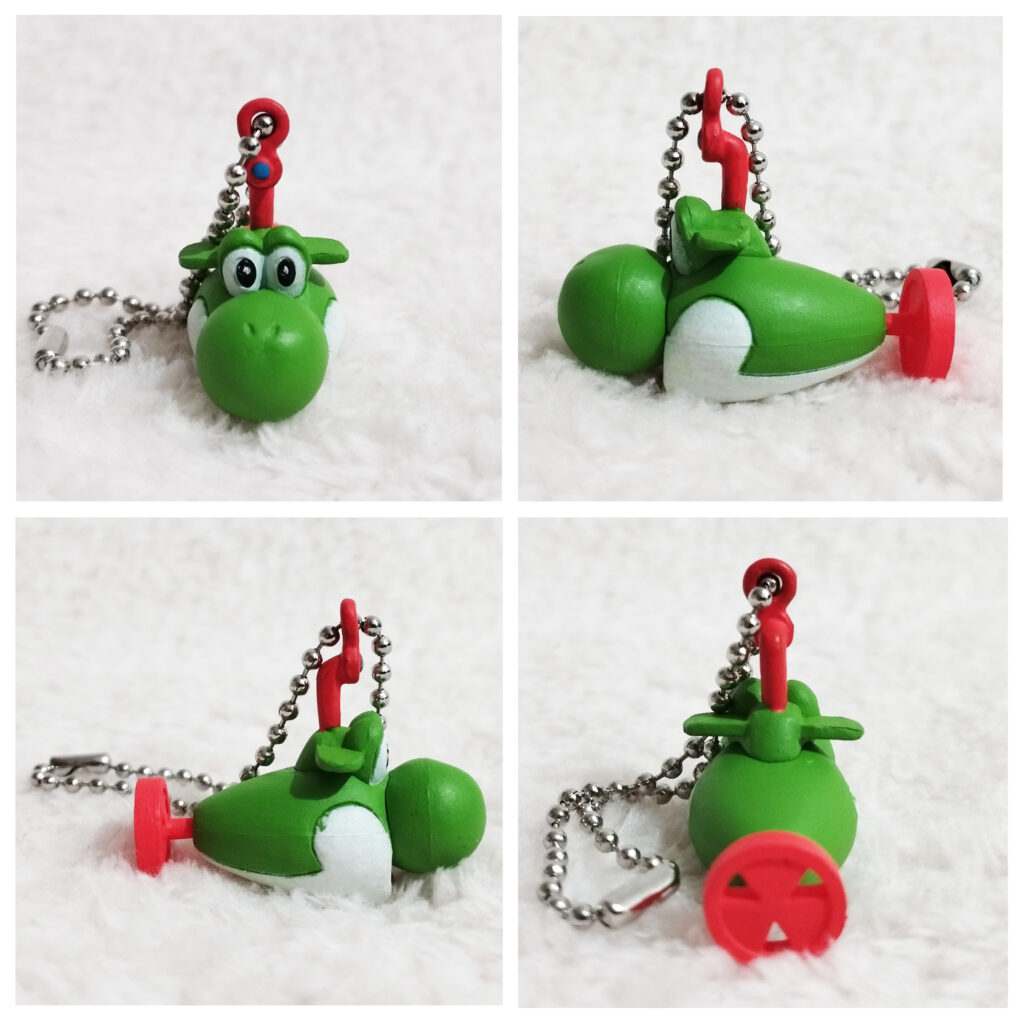 Submarine is Yoshi transformed into a submarine. He's green, with a Yoshi face at the front and a white underbelly. His scope and rudder are red. On the bottom is the branding. In grey print it reads: © 2014 Nintendo T-ARTS MADE IN CHINA.
---
There's a little shop in Amsterdam I always venture into when I'm there, and I always buy something. I found this keychain there.
Yoshi's Island is one of my favourite SNES games, but it doesn't have a lot of merchandise. So when I saw this I had to have it. I know it's from the 3DS game, Yoshi's New Island, but close enough. Going off memory, I recalled the submarine in the SNES game so choose that one (they only has the submarine and the drill left).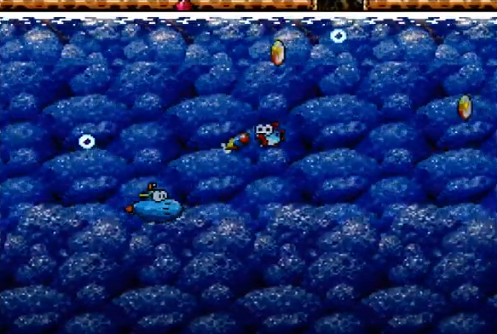 I knew there wasn't a green one in the SNES (only blue and yellow if I recall correctly), and that he looked different, but I was happy to have found something related.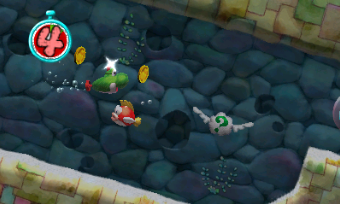 And he does look quite accurate to the 3DS game (which I have also played), which I love.
I would like to find the red helicopter one day. Or Yoshi with Baby Mario of course. But I'm not actively hunting for them. For now, it's nice to have found this one.
If you love Yoshi, or Yoshi's (New) Island, you'll like these.
If you prefer regular Yoshi instead of his transformations, or larger characters, these won't be for you.
---
Got any more details / information you think I should add? Or did I get something wrong? Do you own these figures? Do you agree or disagree with my findings? Let me know in the comments below!