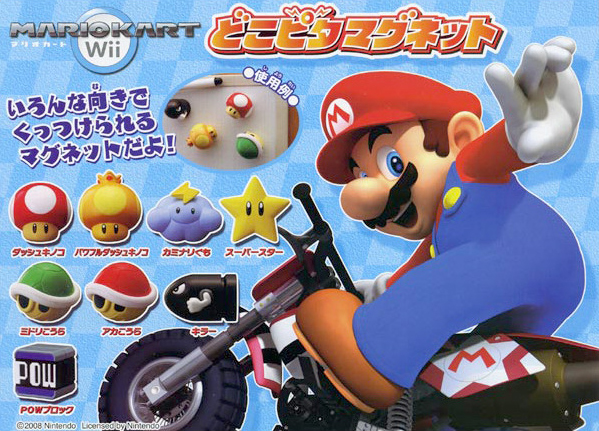 Company: Bandai
Release date: 2008
Size: +/- 4.5cm
Main distribution: Japan
---
These are gashapon figures of the Power Ups that can be found in Mario Kart Wii. Despite being fully 3D figures, they are also magnets, due to a magnetic ball inside.
8 Power Up figures can be collected. Red Mushroom, Golden Dash Mushroom, Lightning Cloud, Power Up Star, Green Shell, Red Shell, Bullet Bill and the Pow Block.
I got 1/8.
Golden Dash Mushroom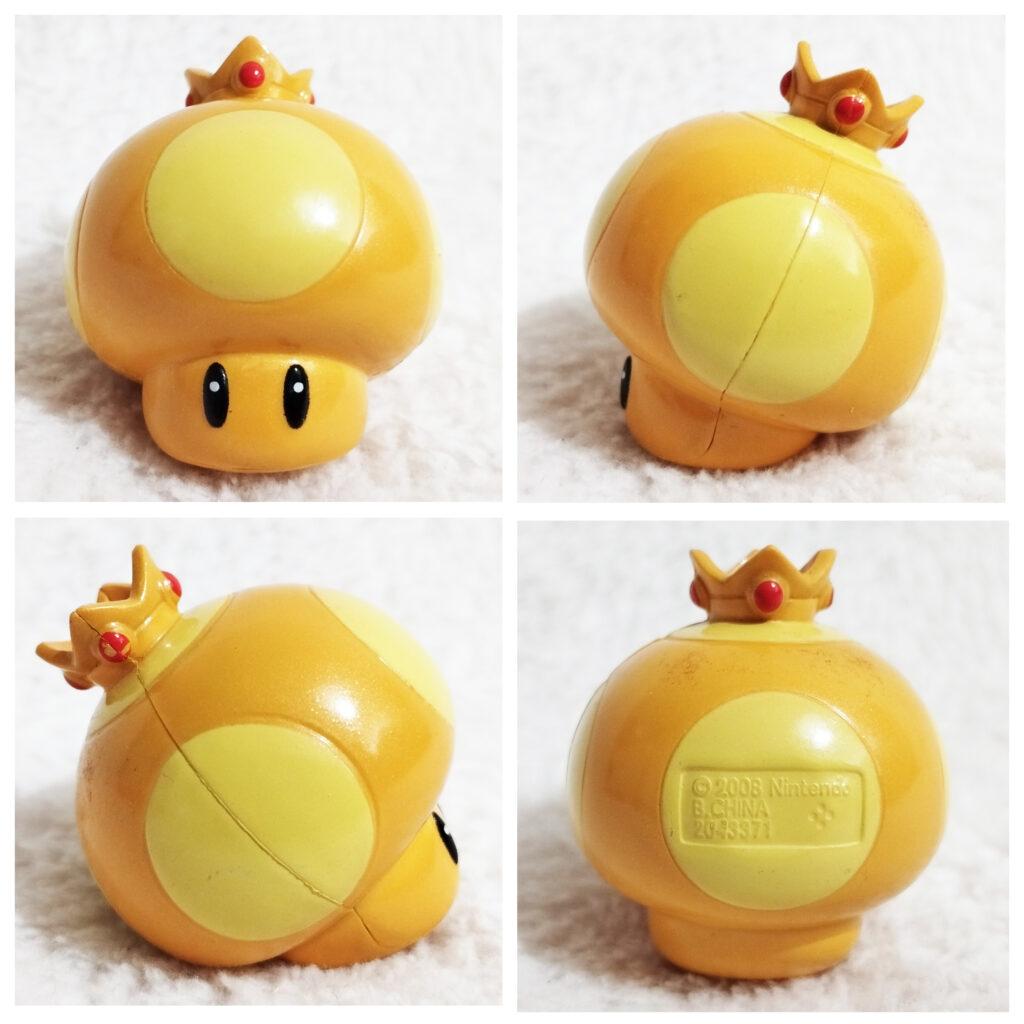 The Golden Dash Mushroom is a large mushroom, golden of colour, with a little crown on top. It's a fully 3D figure, with a magnetic ball inside. This way it can be placed on something magnetic in various ways and directions. The branding is on the back and reads © 2008 Nintendo B. CHINA 2643371 and the 4 dots of Bandai.
---
I bought a lot of Mario stuff because I wanted to get the Princess figure that was in it. Included in that lot was this mushroom. I had never seen these before, but quickly found out it was magnetic. After some searching and asking on a collectors Discord I found this Gashapon series.
It's not something I would collect, but it's handy and cute enough. It lives on my fridge now.
If you love Mario Power Ups, or need some for your figures, these are a decent size and nice looking. They're cute as magnets too.
If you prefer characters, you'll give these a miss.
---
Got any more details / information you think I should add? Or did I get something wrong? Do you own these figures? Do you agree or disagree with my findings? Let me know in the comments below!