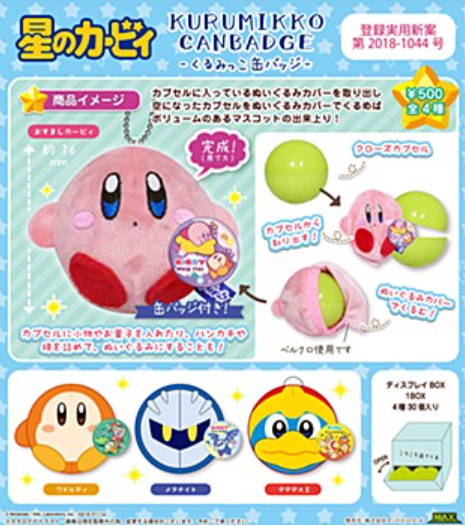 Company: Max Limited
Release: August 2018
Size: 8cm
Main distribution: Japan
Barcode: 4580397908241
---
This is a little "blind box" ball that inside has a plush outer casing for it and a badge pin, all themed after Kirby characters. There are 4 different ones to collect.
The packaging is minimum, as the ball is part of the item. It's simply a plastic ball, taped shut with a large sticker with the name: Kurumikko Canbadge. On the back is the barcode. The ball has holes in the bottom and top half, to prevent choking. They came in a large box where you could randomly pick one out of, and retailed for ¥500 each.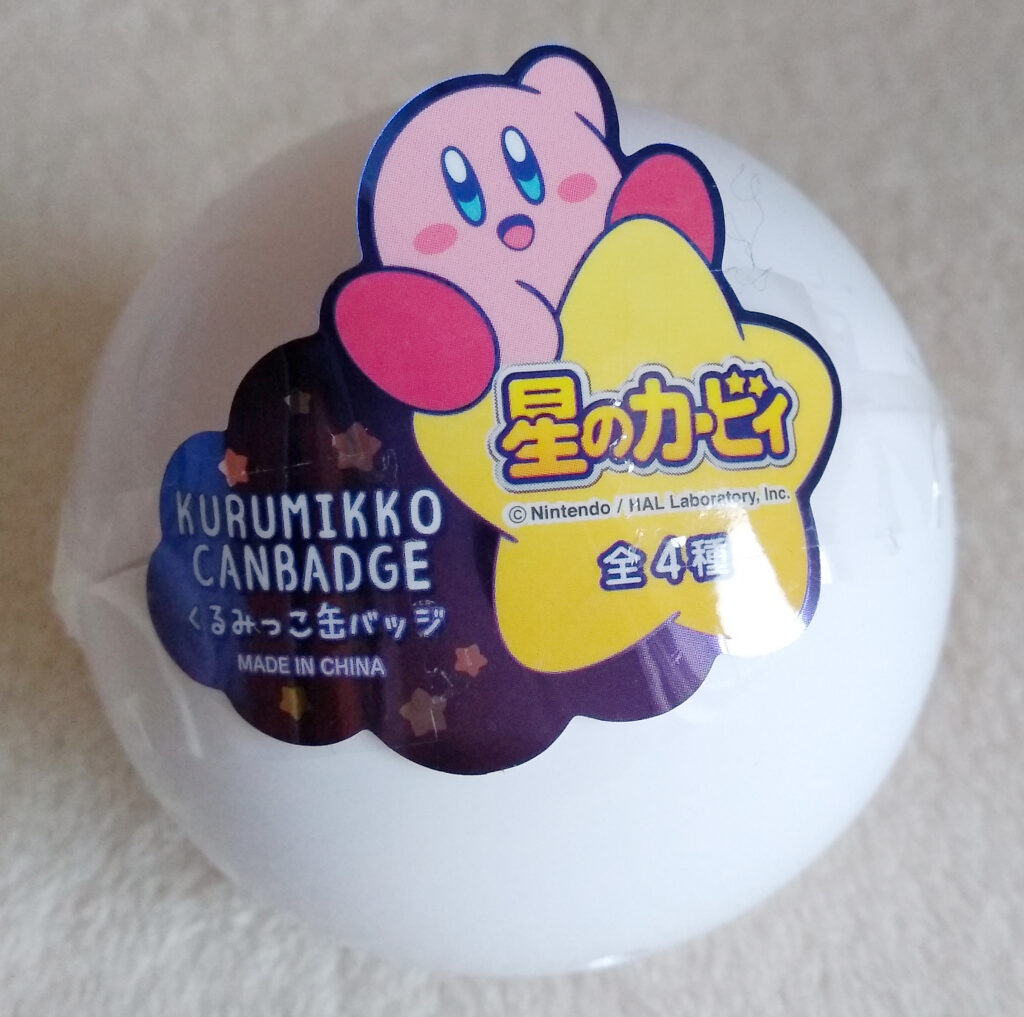 Once opened, the contents can be seen.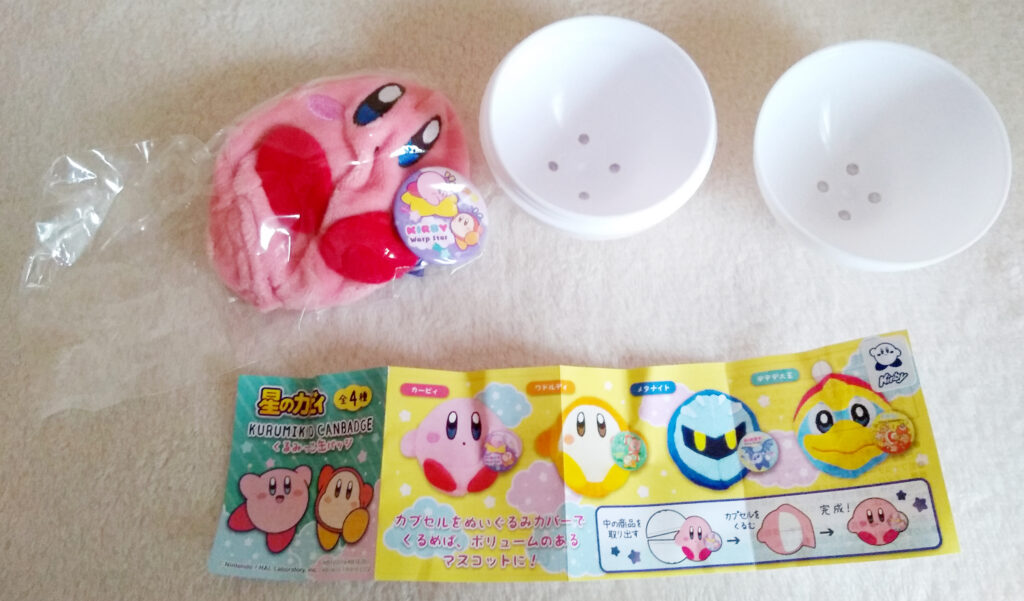 Inside is a plush outer casing, a canbadge, and a leaflet that shows the other 3. The idea is you put the outer casing on the ball, creating a round keychain. You can put a little present or treat inside the ball and gift it, or just keep it to store small things inside. The canbadge clips into the plush.
I got Kirby. The others are Waddle Dee, Meta Knight and King Dedede.
Kirby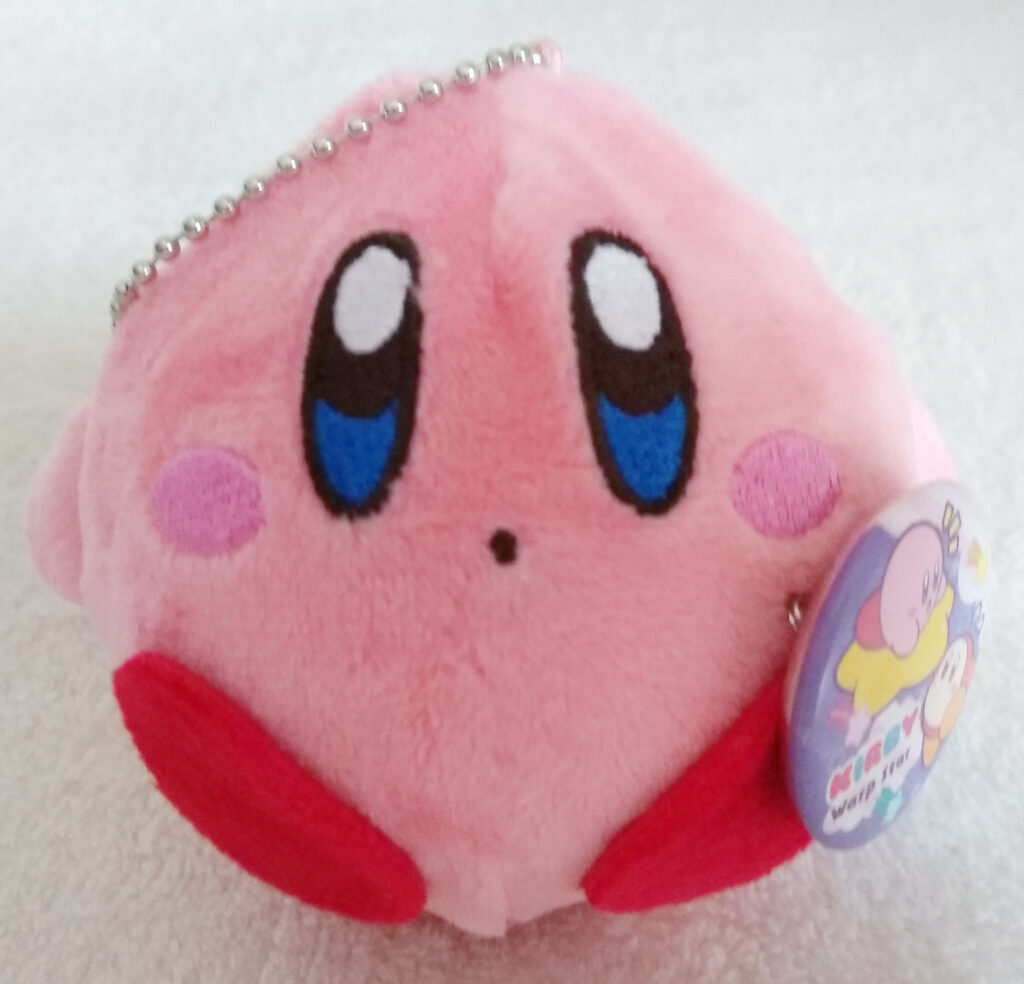 Kirby is full bodied, with little felt arms sticking out and feet stuck on. He has an embroidered face, and a little surprised expression with a small dot "o" mouth. Personally I think he works best out of the 4 as a round keychain.
He has a ball chain at the top so you can use him as a keychain and hang him on your bag.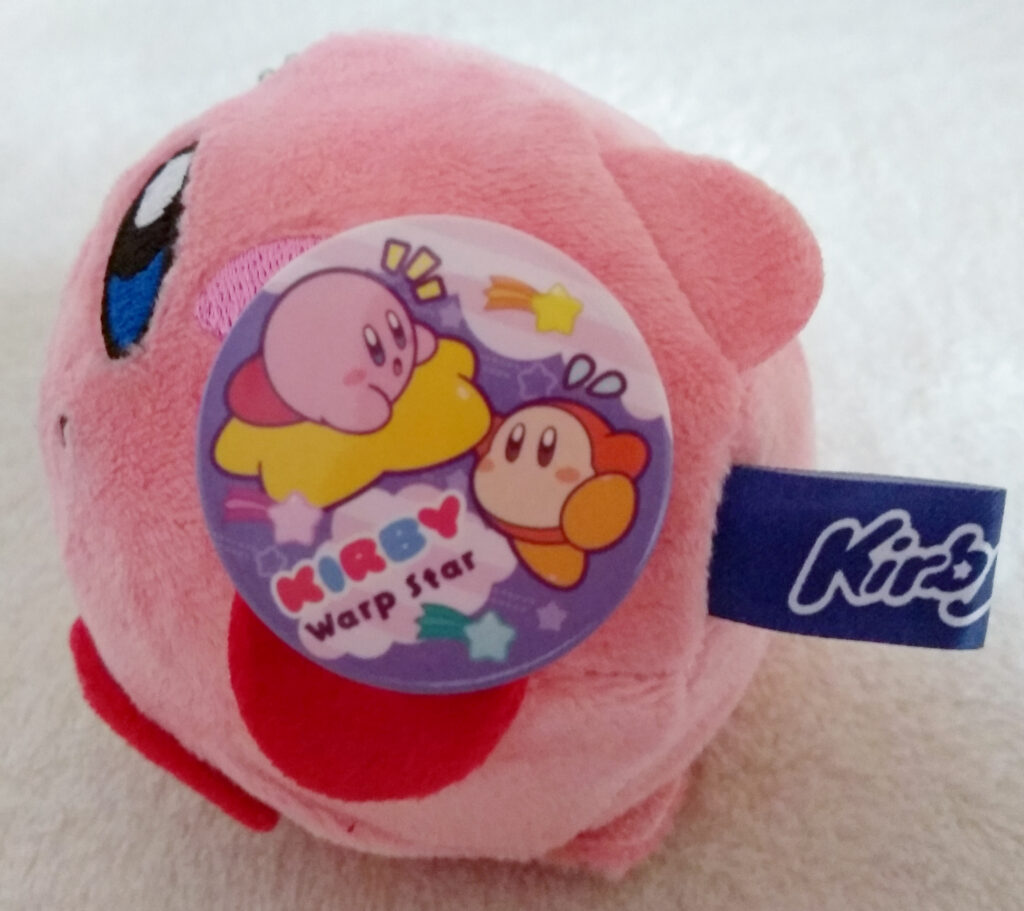 The canbadge is pastel coloured, with a purple background with clouds and shooting stars. Kirby lays on the warp star, with Waddle Dee barely hanging on. Kirby looks shocked, and Waddle Dee stressed. It has the text Kirby Warp Star on it. It's pinned into the plush outer casing.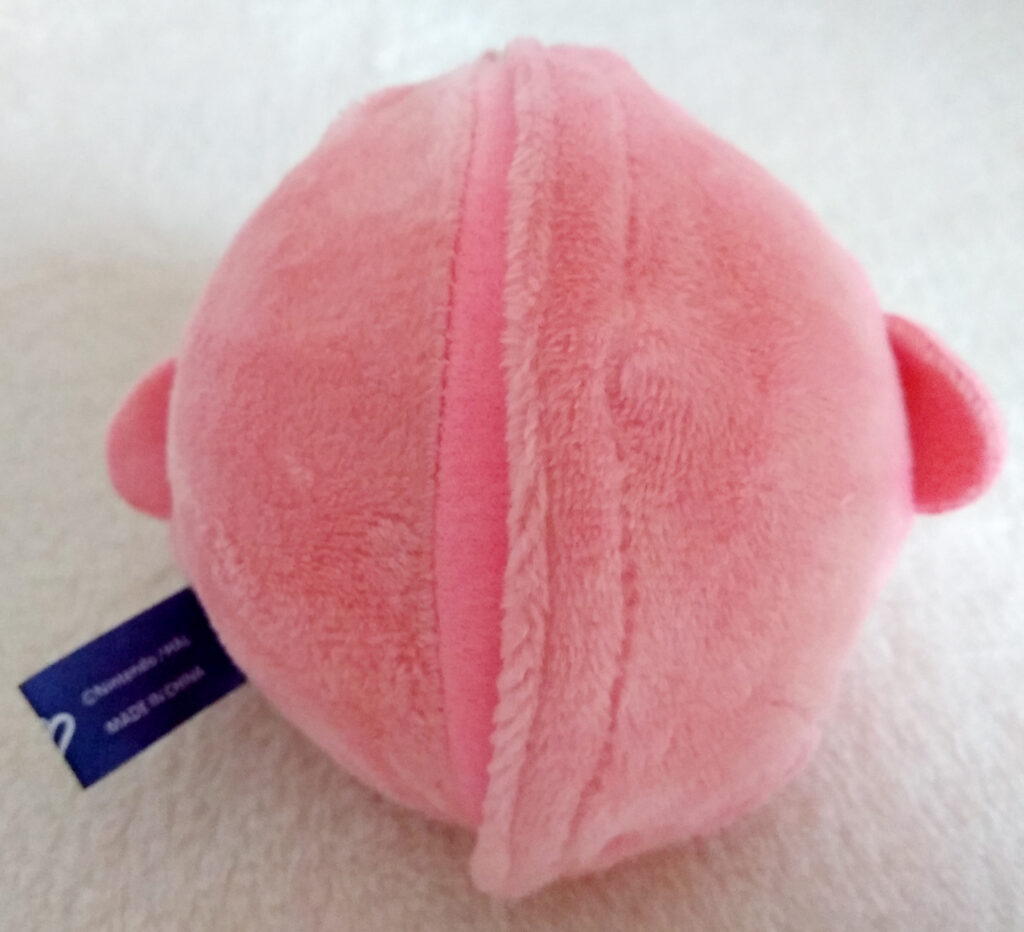 He has velcro on his back to open him up and retrieve the plastic ball. The ball can then be opened to get its contents. On its left side is the tush tag. It's a satin ribbon looped around and simply reads Kirby on one side, and ©Nintendo / HAL MADE IN CHINA on the other.
---
I got this blind ball in a loot crate themed after Kirby. It wasn't the best item in the box, but a neat surprise anyway.
I'm glad I got Kirby, as I think he works the best for this concept. That said, I'm not a fan of this. The ball inside makes him quite hard. It's also a tight fit, and it's not easy getting the ball in and out. So I wouldn't personally put stuff in it.
The canbadge is the real gem of this set in my opinion. I'm not a fan of canbadges (they can easily be made) and I'm not the type that hangs badges on everything. But I do like the artwork on this one. It's very cute and my style.
Thanks to its metal backside, I have since converted it to a magnet. It now holds up my stuff and I find this a much more practical use for it. Plus I'll end up looking at it way more.
I'm not one to quickly pull a set apart, but I have zero use for the keychain. I don't like the look of him, with its stretched outer shell and felt limbs. He's also hard thanks to the ball inside. And it's a pain to use.
Although I think a super Kirby fan might quite like him, so I'm putting him up for sale, while keeping the canbadge. I hope he find a home where he does get loved.
If you like Kirby, functional keychains or collect canbadges this might be your thing.
If you're looking for something easy and practical to use, or like your plush soft, you want to avoid this.
---
Got any more details / information? Did I get something wrong? Do you own the same keychain/canbadge or the full set? Let me know in the comments below!