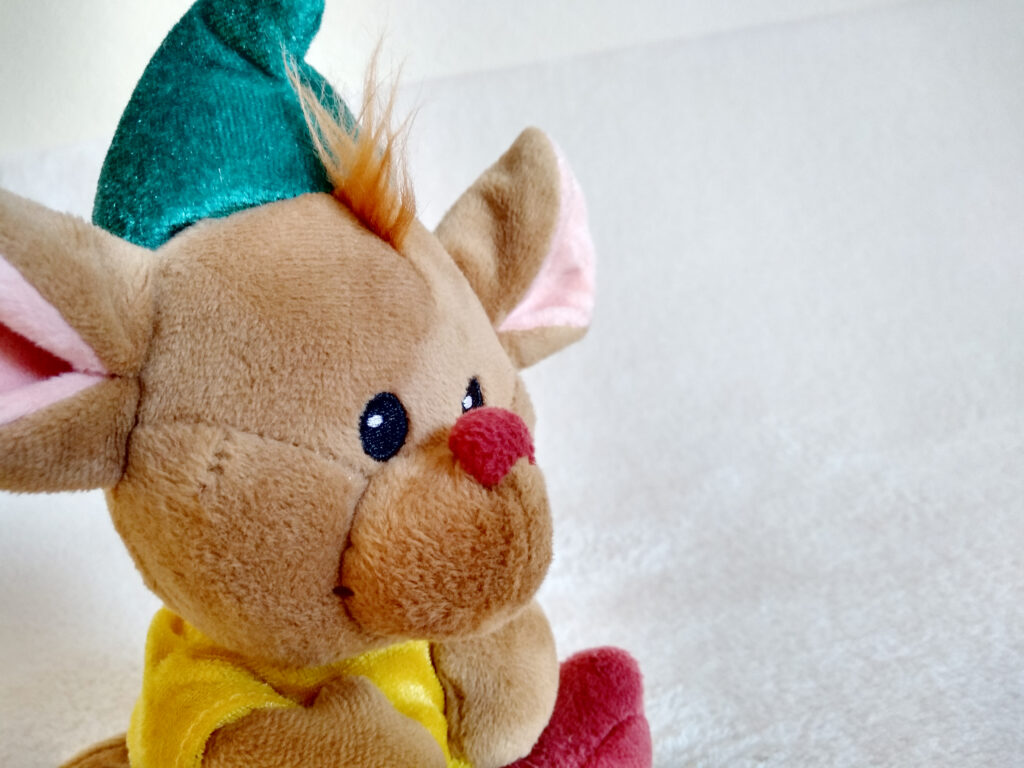 Series: Cinderella
Set: Disney Animators' Collection
Company: The Disney Store
Release: 2011~2014
Size: 19 cm
Main distribution: Worldwide (at the Disney Store)
---
This is the mouse Gus from Cinderella. The plush is part of the Disney Animators' Collection, a series of Disney characters done as toddlers. These were for sale in the Disney Store.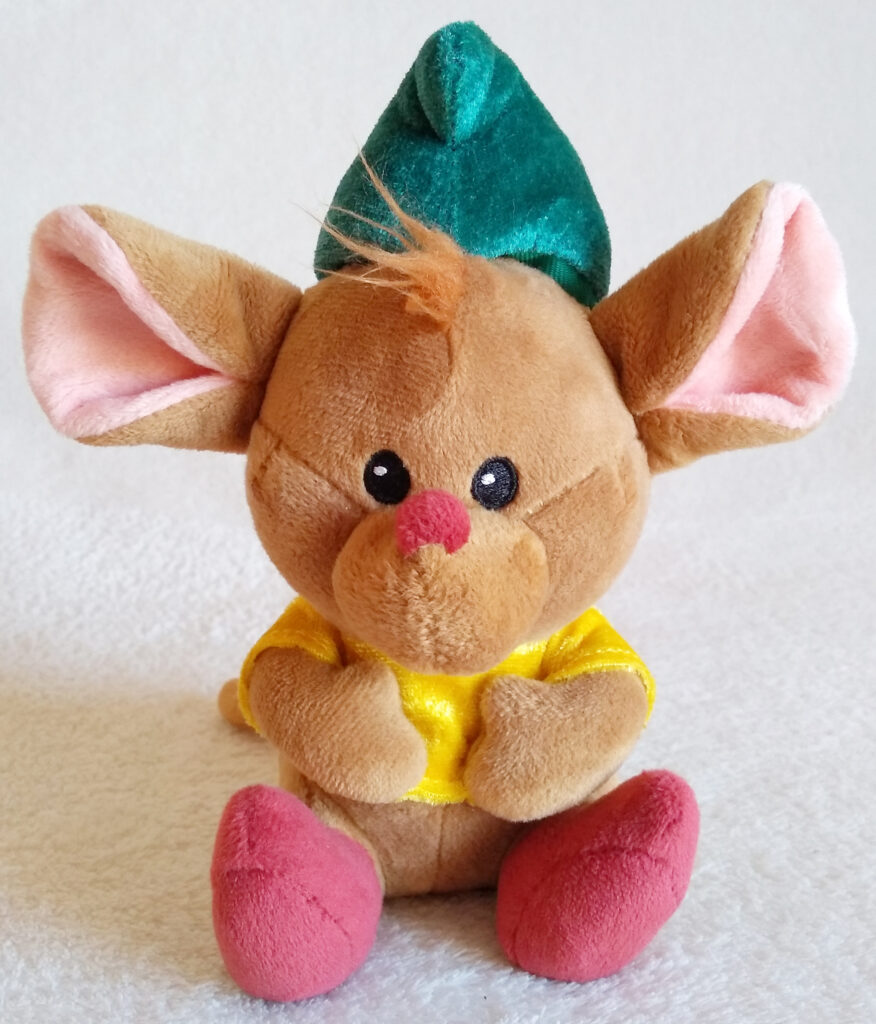 It's a cute little plush from the Disney Store, about 19 cm sitting. His eyes and mouth are embroidered. His eyes are small and black. He wears a velvet shirt and hat. The shirt looks slightly too small for him, adding to his chubby nature. His maroon boots are of the same material as the plush. He has tufts of hair on the top of his head.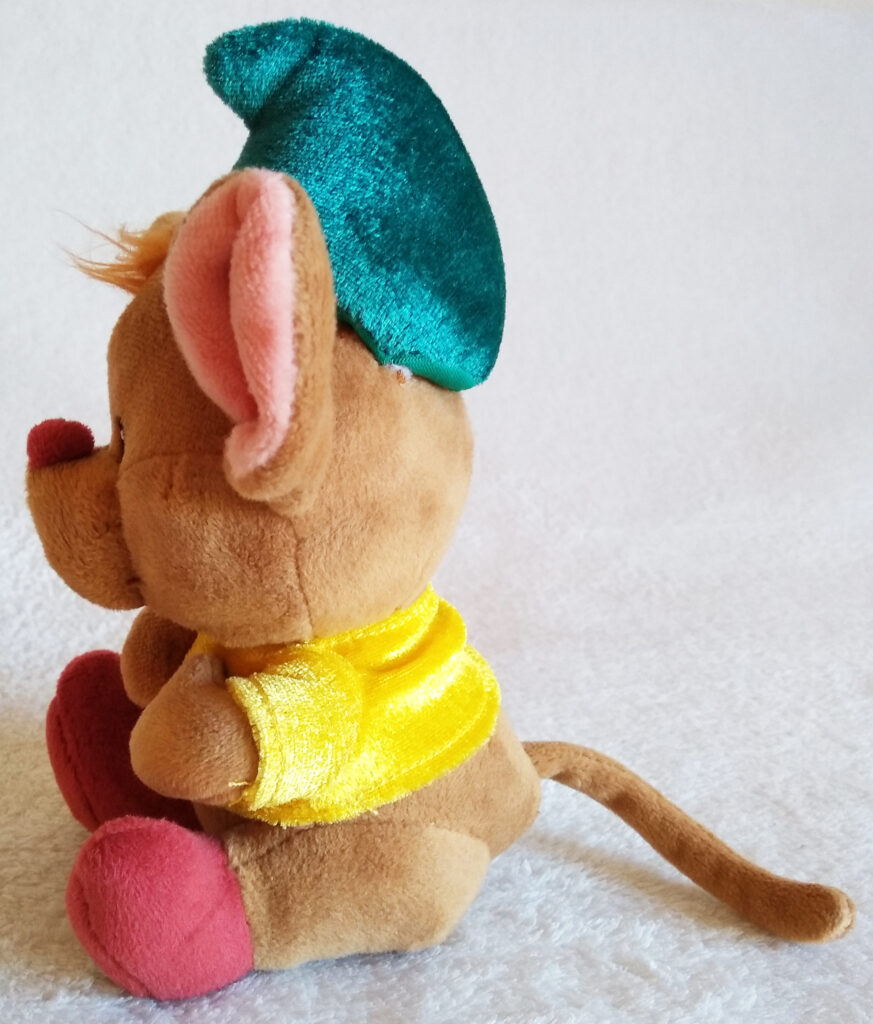 His tail and ears are double sided, but have no filling, relying on the fabric's thickness. His hands are sewn stuck to his belly.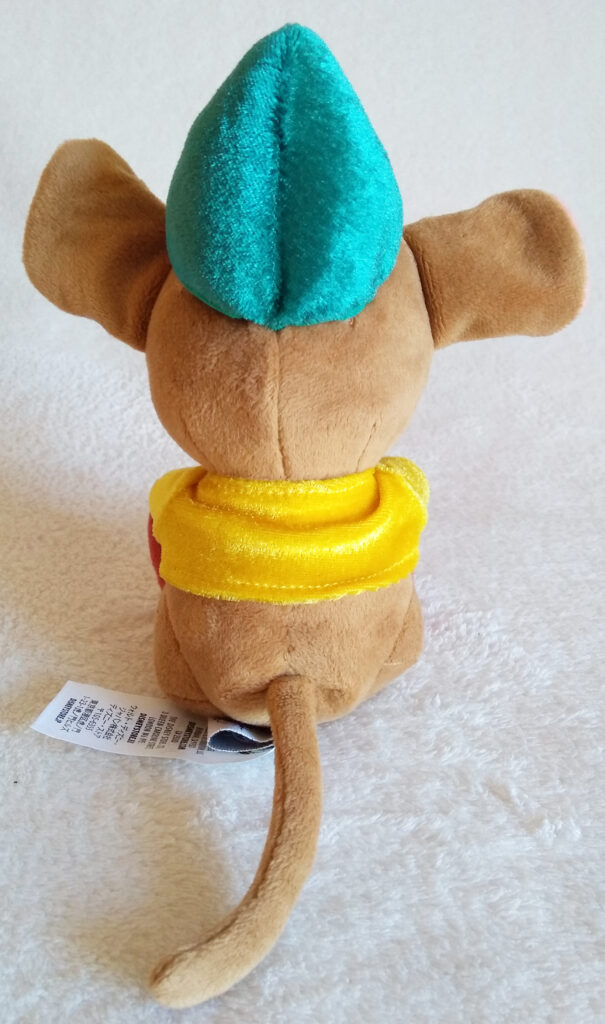 His proportions are all off. As part of the Disney Animators' Collection, Gus is chibi-fied, with a big head and small eyes, making him look like a toddler. The series is mostly focused on the human characters, but some of the pets got the treatment as well, Gus being one of them. Despite this, the plush does not look like his toddler artwork counterpart either.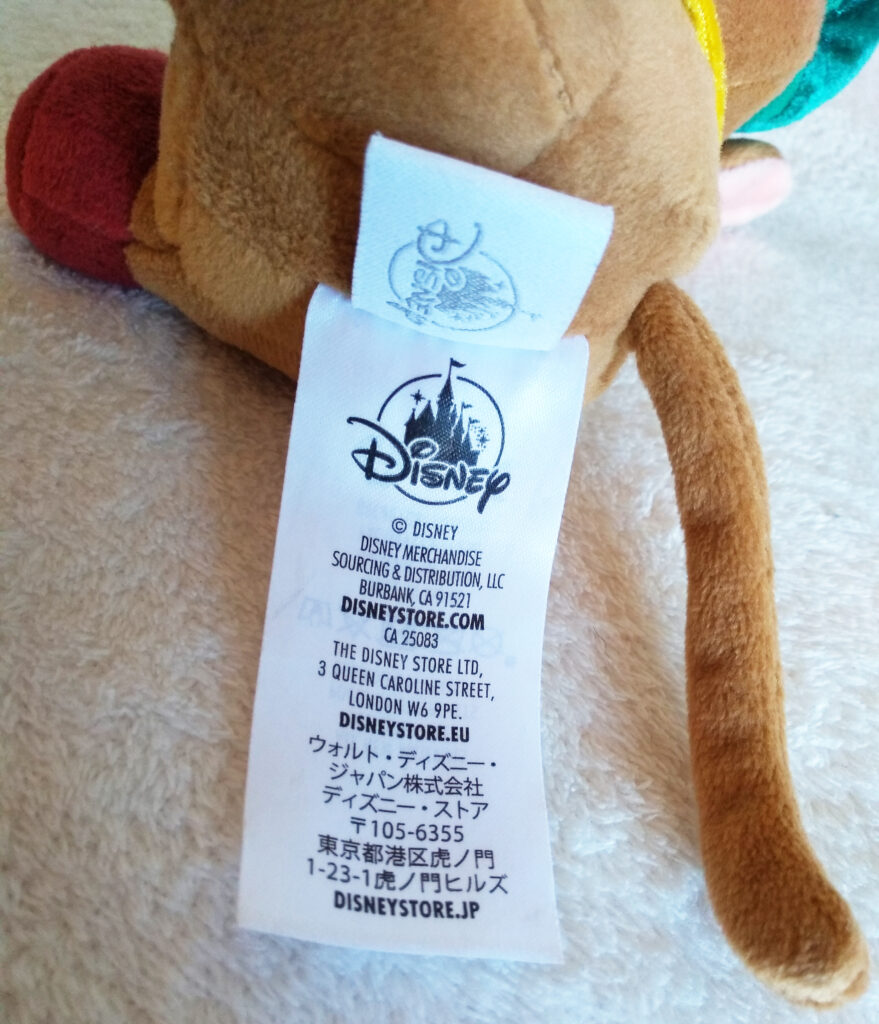 His tush tags are on his bottom. He has a nice embroidered tag of Disney with the castle and a larger satin tag with the Disney Store information. On the back of this is the usual care instructions.
---
I love it when plush (or 3D merchandise in general) look very much like their 2D counterpart. When the Disney Animators' Collection came out, I thought they looked cute, but not like their films at all. Except for those few cases where the toddlers were in the film, like Moana.
However, they had animators draw toddler versions of them, and they did look like that for the most part. Even I fell for this cute collection. Some pets later got added as well. They looked adorable, even if they didn't look like their art work. Little Brother of Mulan was the one that looked the closest in my opinion. That said though, they were quite popular, and flew off the shelves. It became impossible to even get these for a while, and prices skyrocketed for them. I believe Gus' RRP is £ 9.99 / USA $ 9.95 / CAN $10.95.
So when I found Gus in a charity shop I immediately bought him. But when I got home I quickly realised he looks nothing like Gus, nor his toddler artwork.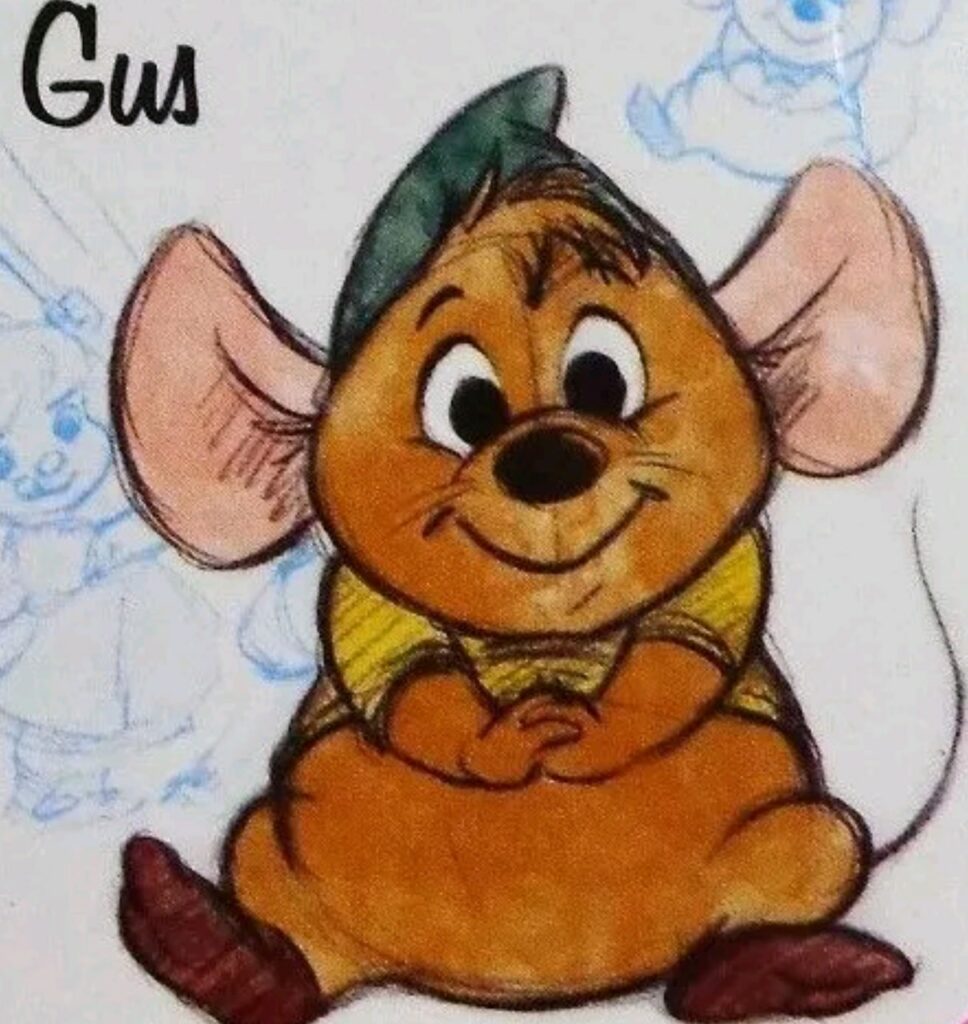 He's still cute looking, but just not my thing as I like accuracy in my character plush. And with me now downsizing I feel it's time for him to find a new home.
I can't fault anything on the plush itself, it's very nice and of high quality. It's just not my thing / style. I'm not a big fan of the Cinderella movie either. I hope he finds a lovingly new home soon.
I still wanted to catalogue him here for fellow collectors. The photo's are, as always, of the actual plush in hand and not stock photos.
---
Got any more details / information for me to add? Or did I get something wrong? Do you own the same plush? Do you agree or disagree with my findings? Let me know in the comments below!