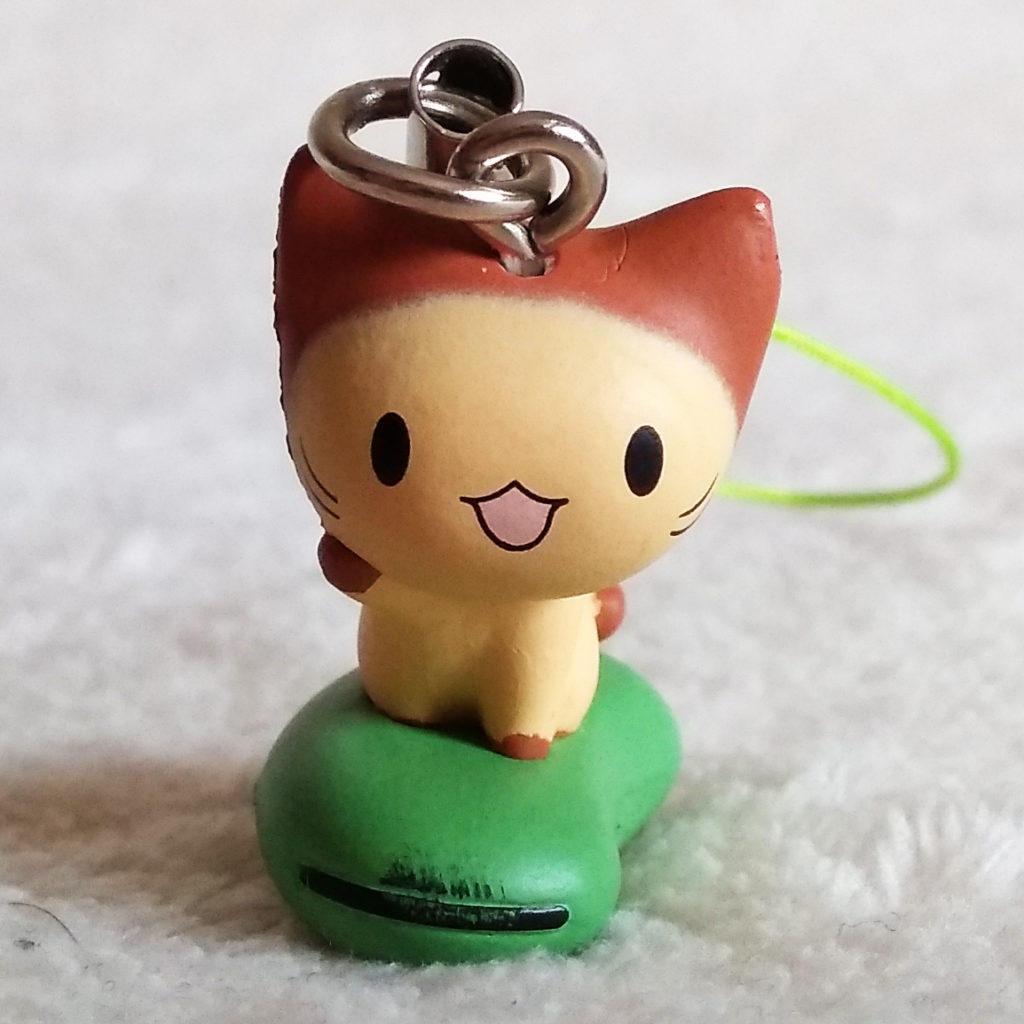 Company: Takara / T-Arts / Tomy
Size: 3 cm
Release: 2010
Main distribution: Japan
---
These are little strap figures of Mameneko. They are cats (neko) on beans of Edamame (mame).
They are small, non poseable figures on a dangler. 2 (3?) sets were made.
Ver. 1.5
Ver. 1.5 has 6 different danglers. All are cats on edamame beans.
I got 0/6.
Ver. 2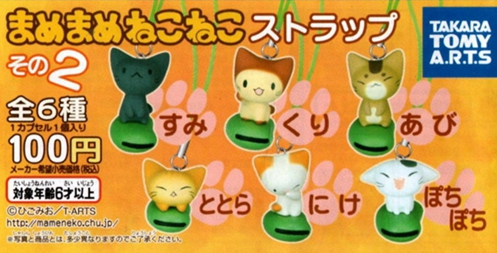 Ver. 2 also has 6 different danglers. All are cats on edamame beans again.
I got 1/6.
Chestnut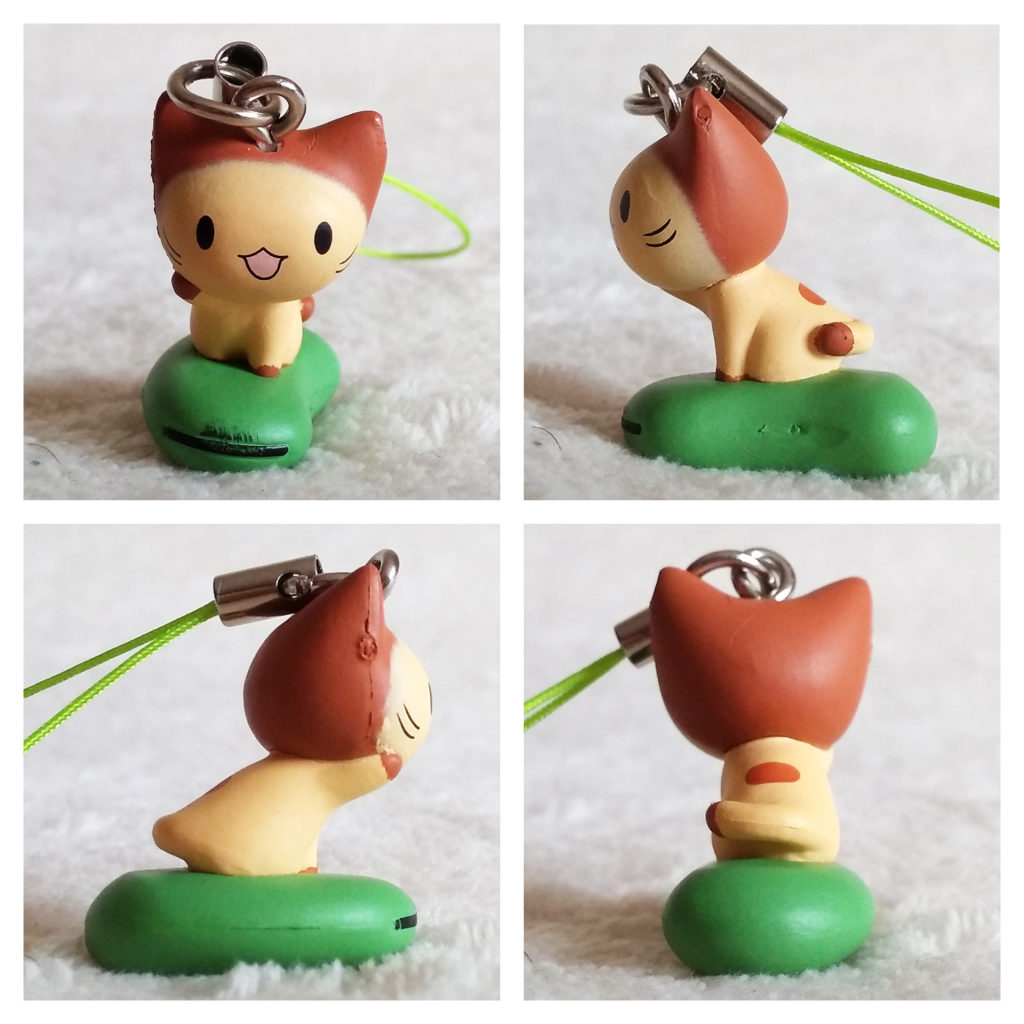 Chestnut is a light brown cat with darker, reddish brown markings, much like the colours of a chestnut. The tips of his paws and tail are darker. His head is darker, with his face of the lighter colour. He has a happy expression on his face, which is painted on. He sits on the Edamame bean and holds his front right paw up. The dangler is screwed in at the top of this head.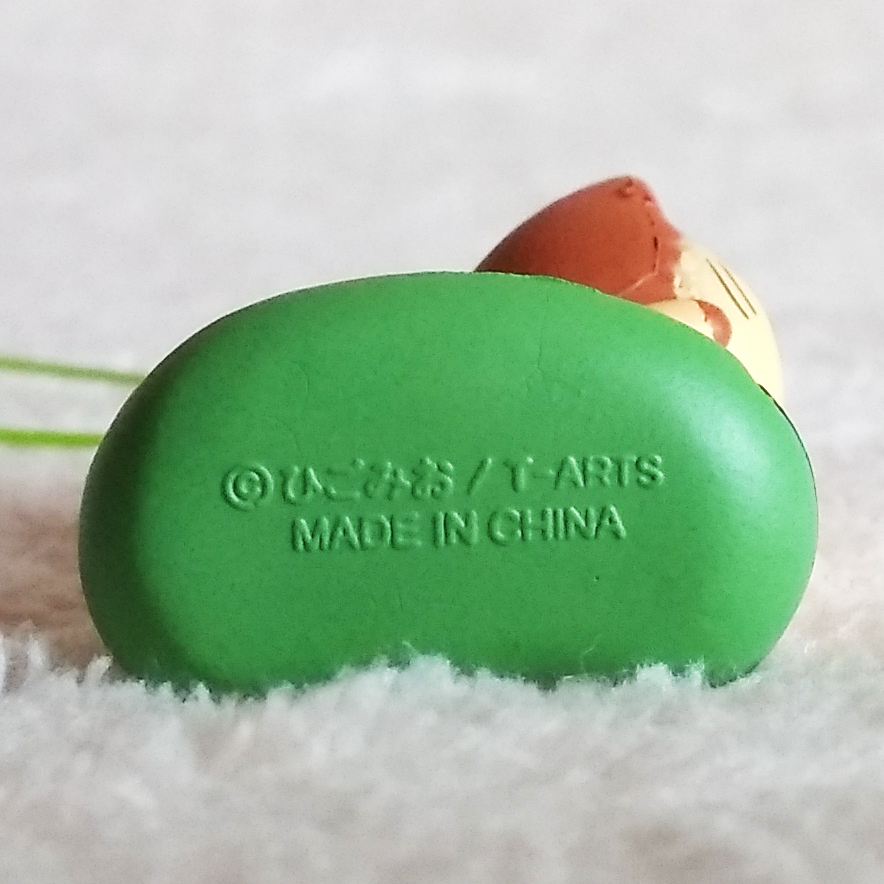 Underneath the bean is the marking. It reads in raised font © 4 Japanese characters / T-ARTS MADE IN CHINA.
---
I don't know anything of these or if the anime is associated with these figures. I just saw these and thought they were cute. I randomly bought one.
However, now that I'm downsizing, and not a cat person, I decided to part with this one. It's cute but not for me after all I guess, and I rather have it go to someone who loves it than me using it and getting it broken or dirty.
Not much to say really. It's a cute cheap buy if you're into these things.
---
Got any more details / information you think I should add? Or did I get something wrong? Do you own the same figure or have the set? Do you agree or disagree with my findings? Let me know in the comments below!