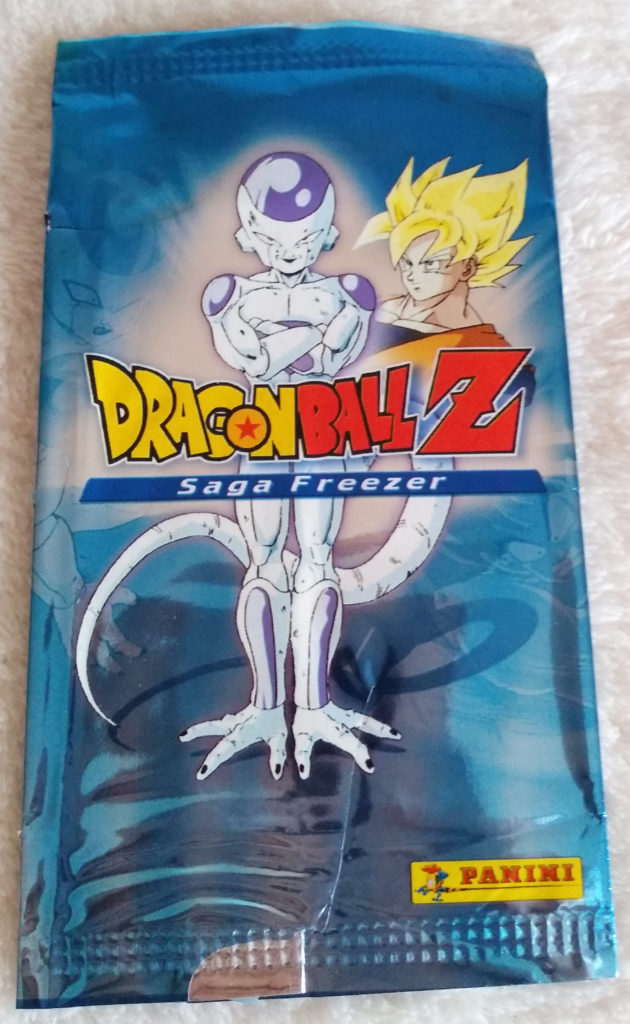 Series: Dragonball Z
Company: Panini
Main distribution: Germany
Barcode: 4 145891 001500 01
---
These are trading cards from Dragonball Z by Panini. This is a German exclusive set called 'Freezer, Dragonball Z Serie 1' or 'Saga Freezer'. The series exists out of 95 cards, including 2 checklists, 9 puzzle cards and 1 special collector card. The images are based on the first arc of the Dragonball Z series, from Saiyan Saga to Frieza Saga.
Panini is an Italian company headquartered in Modena, Italy, named after the Panini brothers who founded it in 1961. Mostly known for its collectable stickers and cards, they also produce books, comics, magazines and other items through its collectibles and publishing subsidiaries.
This set also has the AB Groupe logo, possibly the license holder? AB Groupe (now Mediawan Thematics) is a French broadcasting group, and the distributor of the Dragon Ball merchandise for European and Canadian markets.
This set only came out in Germany, and the cards have the German language on them. The cards are recognisable as having a silver embossed Dragonball Z logo, as well as a blue bar along the bottom with silver embossed Saga Freezer on it.
The backs have a dark blue gradient border, with a light image of Shenron on an orange background. On top is German text describing the scene on the front of the card. It also has the Saga Freezer card logo as well as the card number here.
The puzzle cards have a piece of a larger image on the back, with the card number on the front of the card.
They came in packs of 6. The pack design was very basic, and simply blue with final form Frieza on it, and a headshot of Super Saiyan Goku in the background.
I only got 9/95.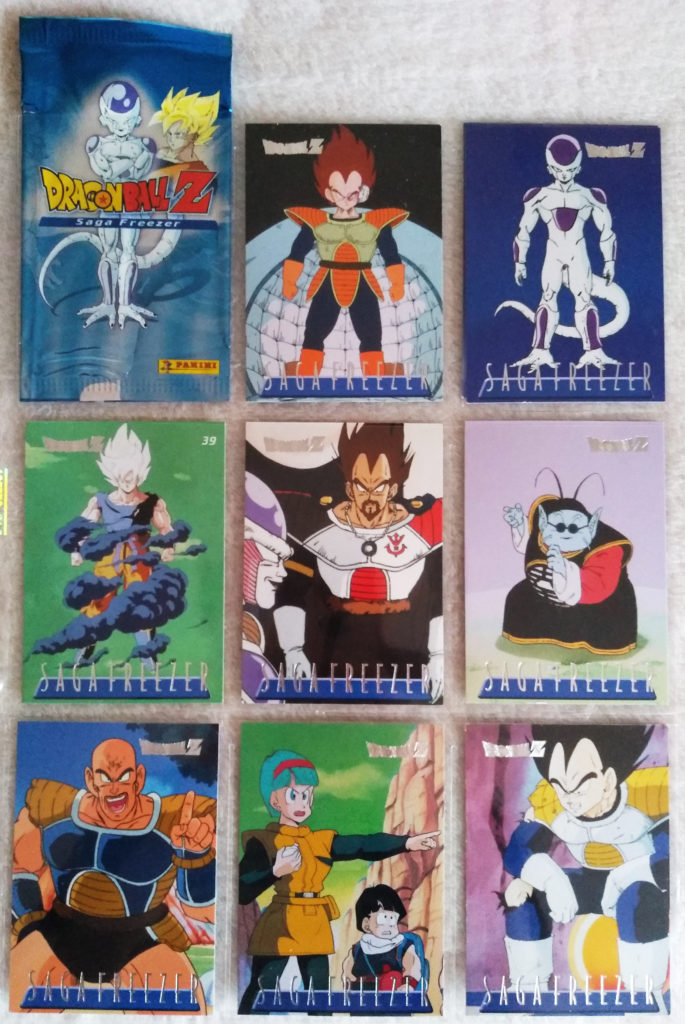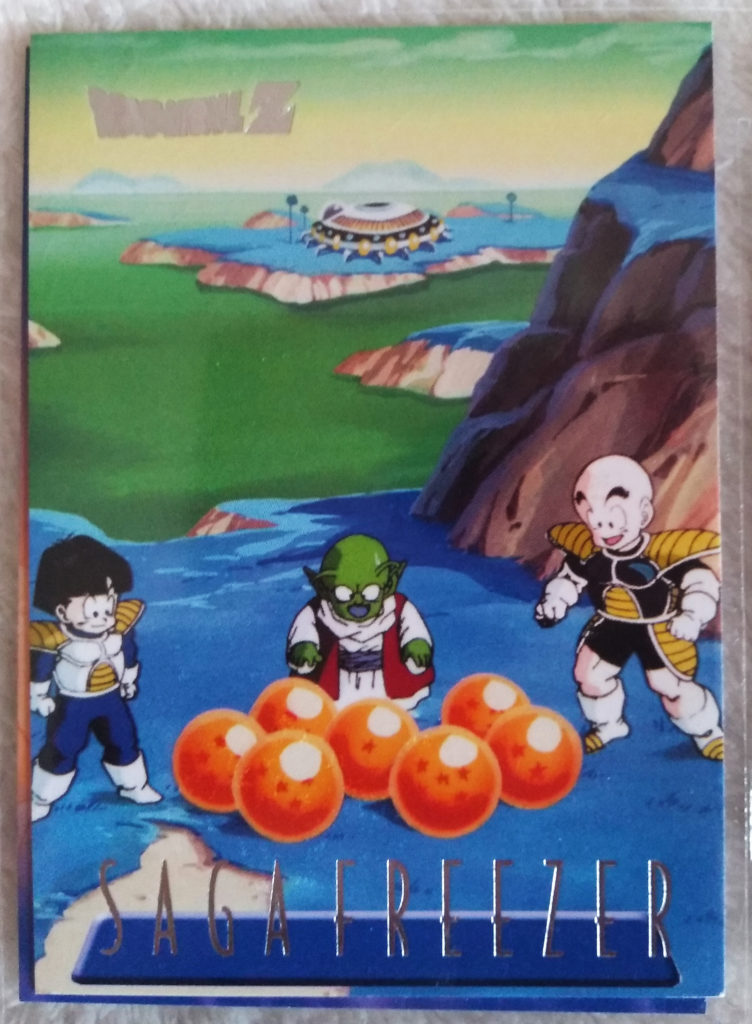 ---
I spotted these in a German supermarket one day when helping my mother with the groceries. I had never seen these before, and I was curious what they would look like. Having realised I couldn't get every single card of Dragonball, I tried to get at least 1 of each series. So I bought a pack.
I was trying to complete other series, and to start another one was just not feasible at the time. I also hoped they would arrive later in English and at more places. Had I known at the time these ended up being a German exclusive I may have gotten more of them. However, no one else had these in my neighbourhood so I had no one to trade with. And the only place I knew where to get them was a German super market, whom only had one box. It wasn't a reliable source. Money wise, it just wasn't smart to start this series, especially knowing I would never complete it.
And so I didn't and these are the only cards I got of it. I did love that I got a King Vegeta in the 1 pack I bought. He's one of my favourite characters and there just isn't a lot of merchandise of him, let alone cards. I'm also not sure how I ended up with 9 cards seeing a pack has 6. I'm guessing at some point I traded 3? Either way, this always feels like a missed series to me.
I'm also wondering if these ever did well in Germany. As they were called "Freezer, Dragonball Z Serie 1", but I never saw a Serie 2 for Cell or Serie 3 for Majin Buu, assuming that was the plan?
Anyways, who knows, maybe one day I find a full set for cheap on a market as someone cleared a loft. For now though, I'm content with just these few. And just super happy with King Vegeta.
---
Got any more details / information you think I should add? Or did I get something wrong? Do you own any of these cards? Or do you have the full set? Would you like to trade any? Do you agree or disagree with my findings? Let me know in the comments below!