-I no longer own this merchandise and this post has therefor been archived-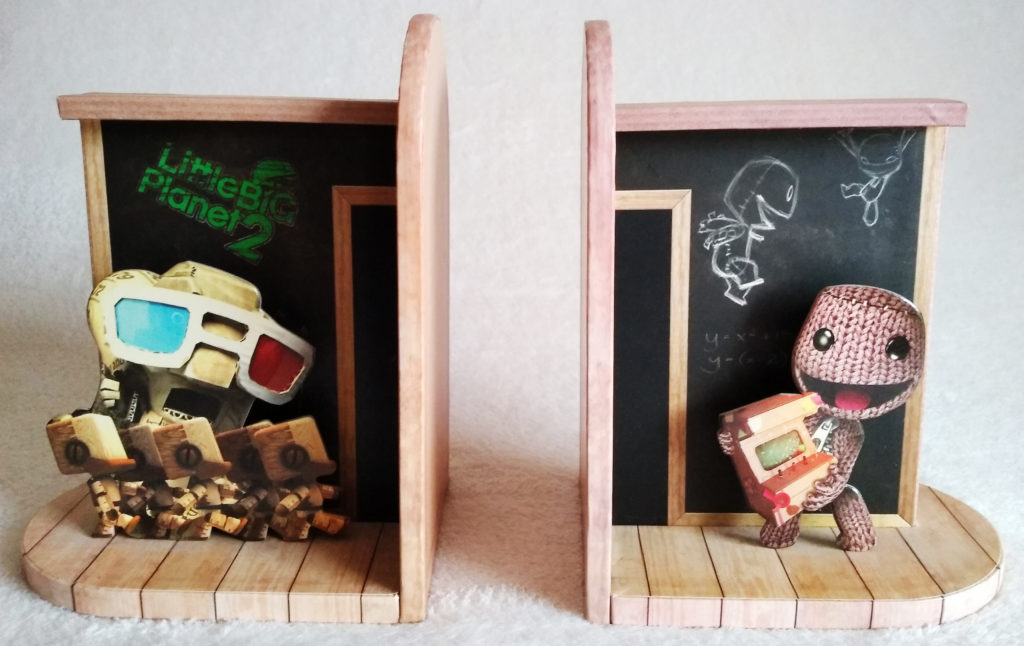 These are 2 bookends from the video game Little Big Planet 2. These were part of the North American Collector's Edition.
The bookends are made out of cardstock and have a 2D, pseudo 3D effect, like a shoebox diorama.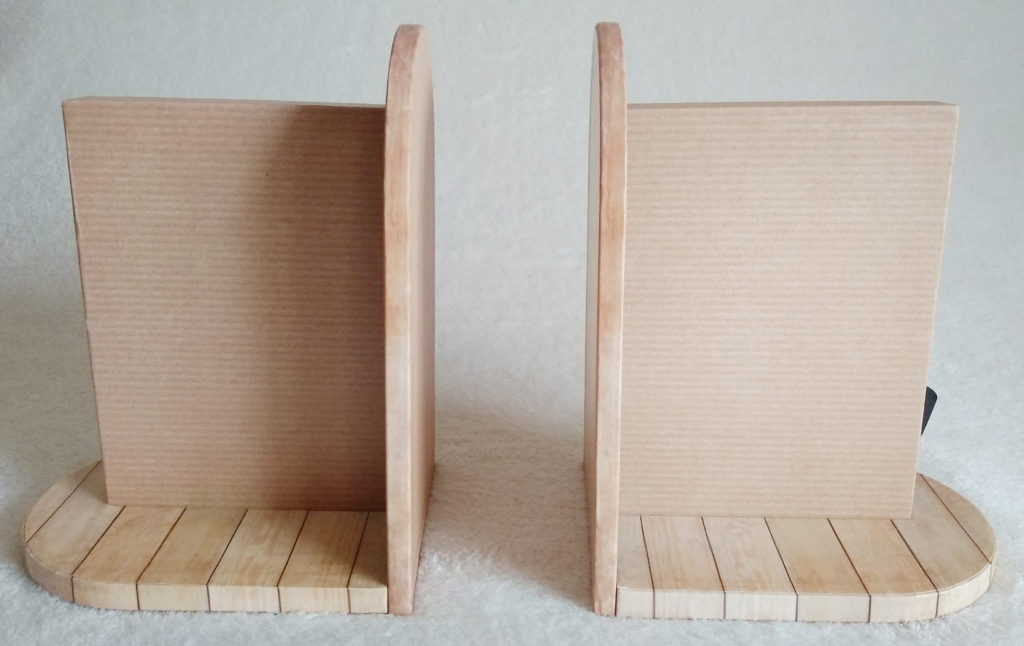 The back is plain but still has the full effect of cardboard on it.

The bottom has foam feet.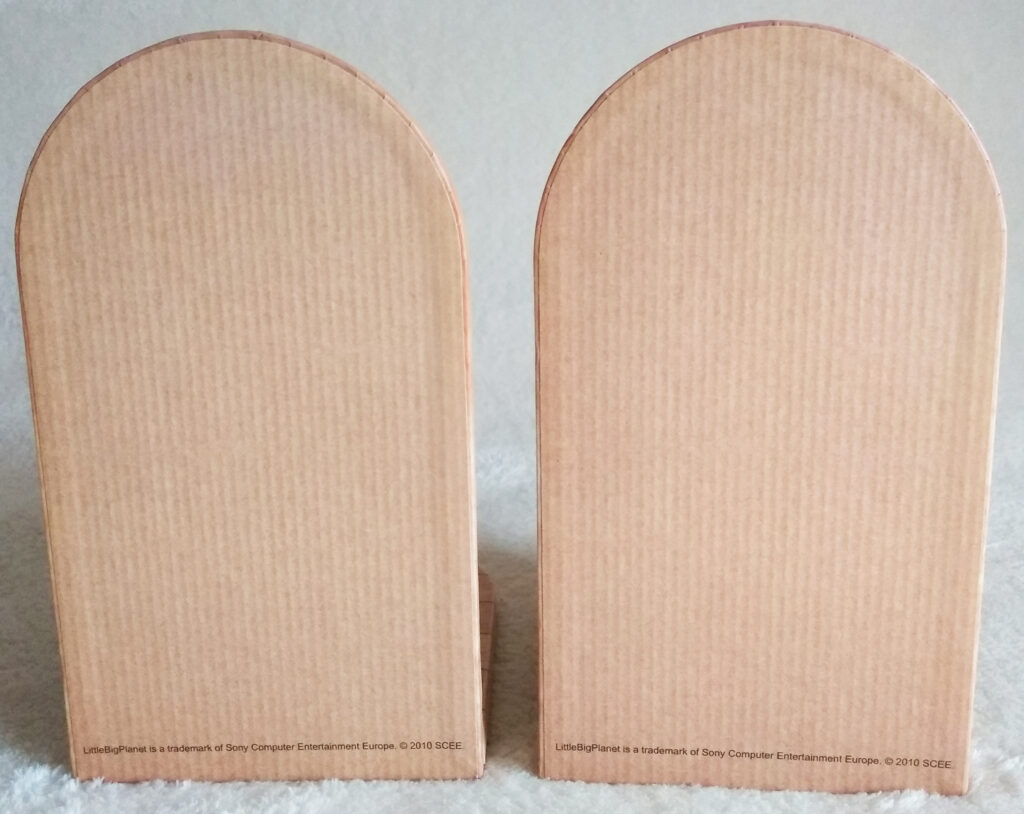 The branding is on the insides, along the bottom. It reads in black: LittleBigPlanet is a trademark of Sony Computer Entertainment Europe. © 2010 SCEE.
---
Although these were part of the North American Collector's Edition of Little Big Planet 2, I got these through other means.
At a networking event I met Rex Crowle, it was in 2013 or 2014. Mediamolecule had just released Tearaway. During this event was a charity auction. All the bigger names had brought stuff to donate which would be auctioned off. Rex had brought these bookends, a Little Big Planet 2 guide book, a Tearaway keychain and an original drawing of Tearaway. I was mostly interested in the artwork of course. My boyfriend was a big fan of Little Big Planet.
So me and my boyfriend pooled our money together and won the bundle in the auction. It was quite expensive, but hey, it was for charity and the artwork is priceless to me.
The drawing is nicely framed hanging in our game room. The key chain is with it. The guidebook stands on the shelf with the other guide books (I love looking at the game design in these!). But the bookends we didn't have much use for. It sat holding up our games for a while, but we don't really need them for it and they take up a lot of space. Space we can fill with more games. They are also too light to hold up books.
So we decided to sell them now that we're downsizing. I'm a bit sad at this, as they are cool and unique looking, but if they can't full fill their main function, they're no good to us. These are now sold.
I still wanted to catalogue them here for everyone. Pictures are of the actual product and not stock photos.
---
Got any more details / information for me to add? Or did I get something wrong? Do you own the same bookends? Do you agree or disagree with my findings? Let me know in the comments below!