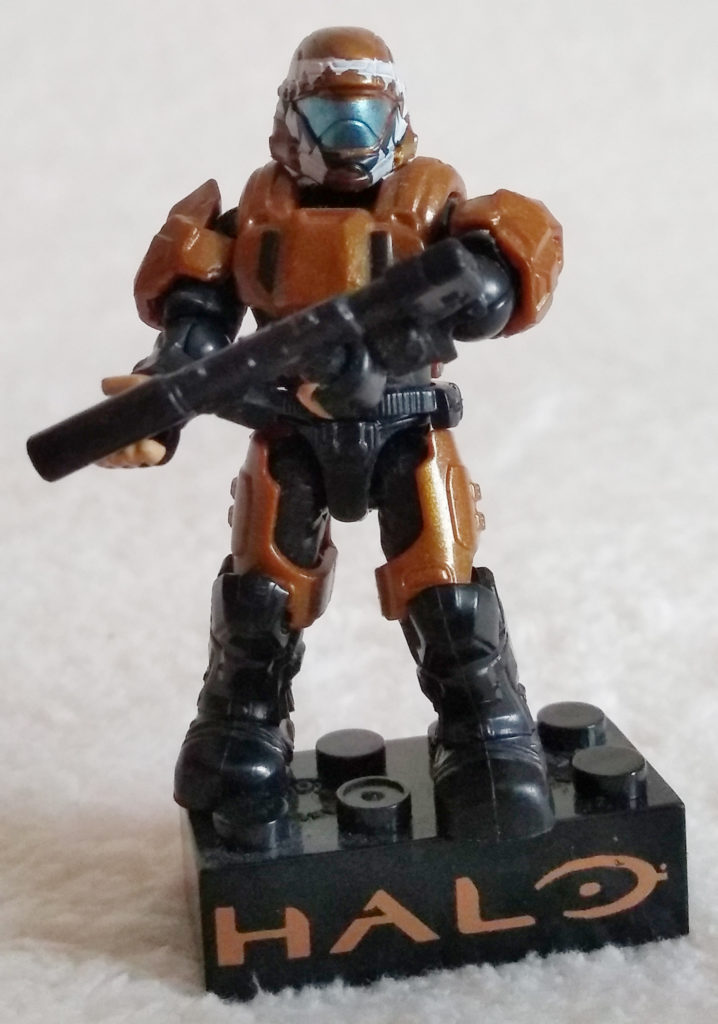 Company: Mega Bloks / Mega Construx
Release: 2014
Size: 5cm
Main distribution: Europe / America

Product Numer: 97353
---
This is a Halo Orbital Drop Shock Trooper with a Copper Armour from the Drop Pod Metallic Series of Mega Bloks / Mega Construx.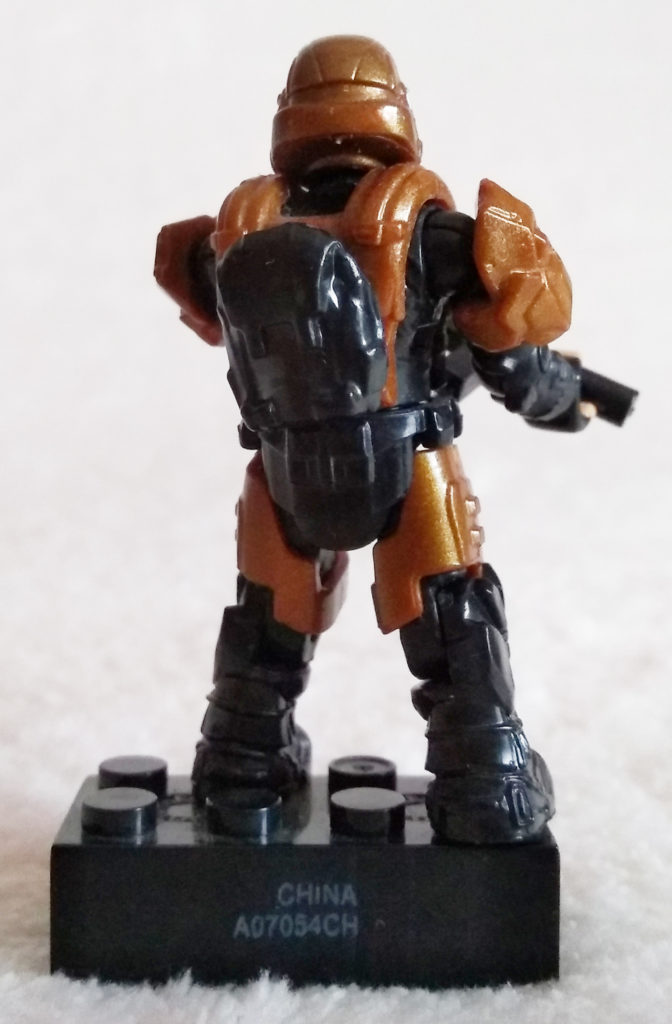 They come in a plastic drop pod with a 2×4 Halo Brick, a weapon (suppressed SMG), a minifigure of a human with in this case copper armour.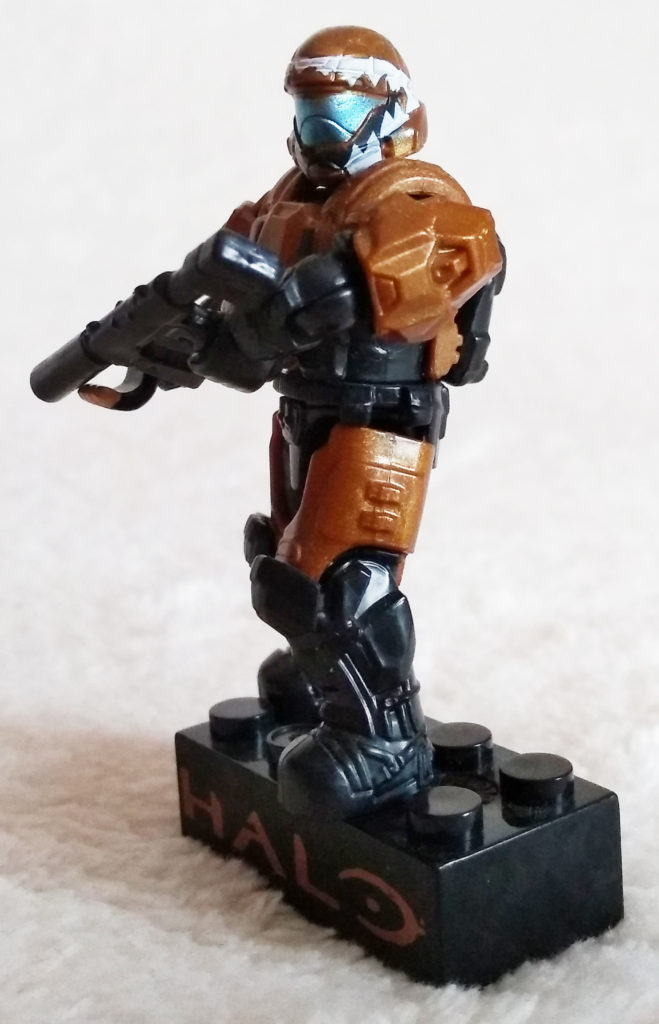 The minifigure is very articulated. The armour is interchangeable. The brick is LEGO compatible.
I no longer have the pod.
---
I saw this little guy in a charity shop and thought he was cool so took him with me. He would fit on my LEGO and was video game related so why not.
However, I'm currently downsizing and he doesn't really fit with anything so I decided to sell him. They are really cool though and so much more articulated than LEGO! I'm a bit sad to see him go but I really have nothing with Halo.
I still wanted to catalogue him here for everyone. Pictures are of the actual product and not stock photos.
---
Got any more details / information for me to add? Or did I get something wrong? Do you own the same figure? Do you agree or disagree with my findings? Let me know in the comments below!