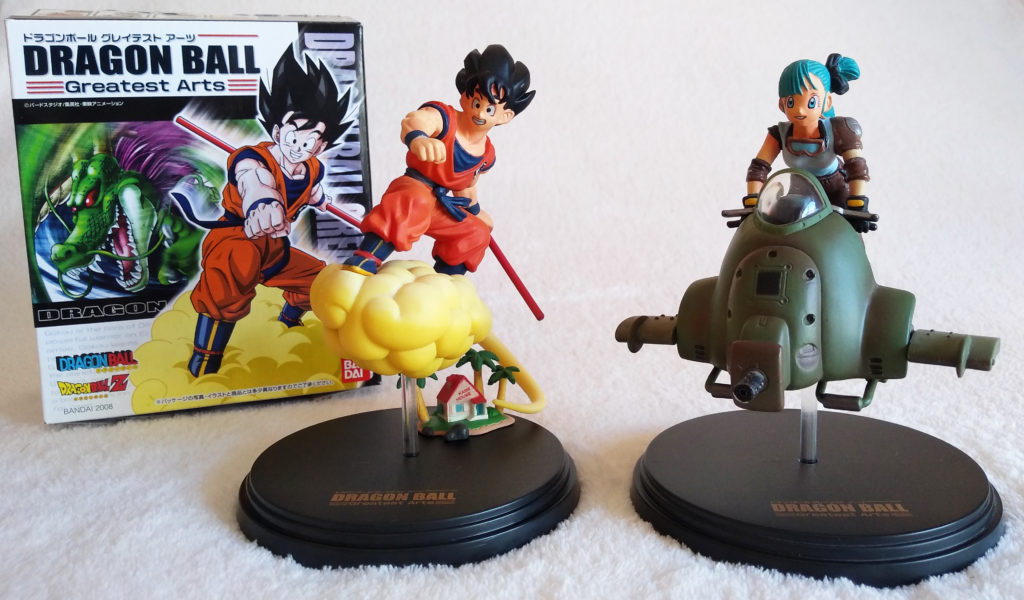 Series: Dragon Ball / Dragon Ball Z
Company: Bandai
Year: March 2008
Size: 11~13 cm
Main distribution: Japan
Barcode: 4543112506412
---
These are large blind box figures that came in a line called "Greatest Arts" from Bandai. 4 different figures are in the set, with a special golden one as well, making for 5 figures.
All figures come on a circular black base with "Dragon Ball Greatest Art" in gold lettering on it. These came in blind boxes so it would be a surprise which one you would get.
On the bottom of the base would be the branding. It reads in raised font: © B/S·T BANDAI 2008 MADE IN CHINA 2029420.
They are very similar to a previous line called "Fantastic Arts", and these might have been a continuation of them.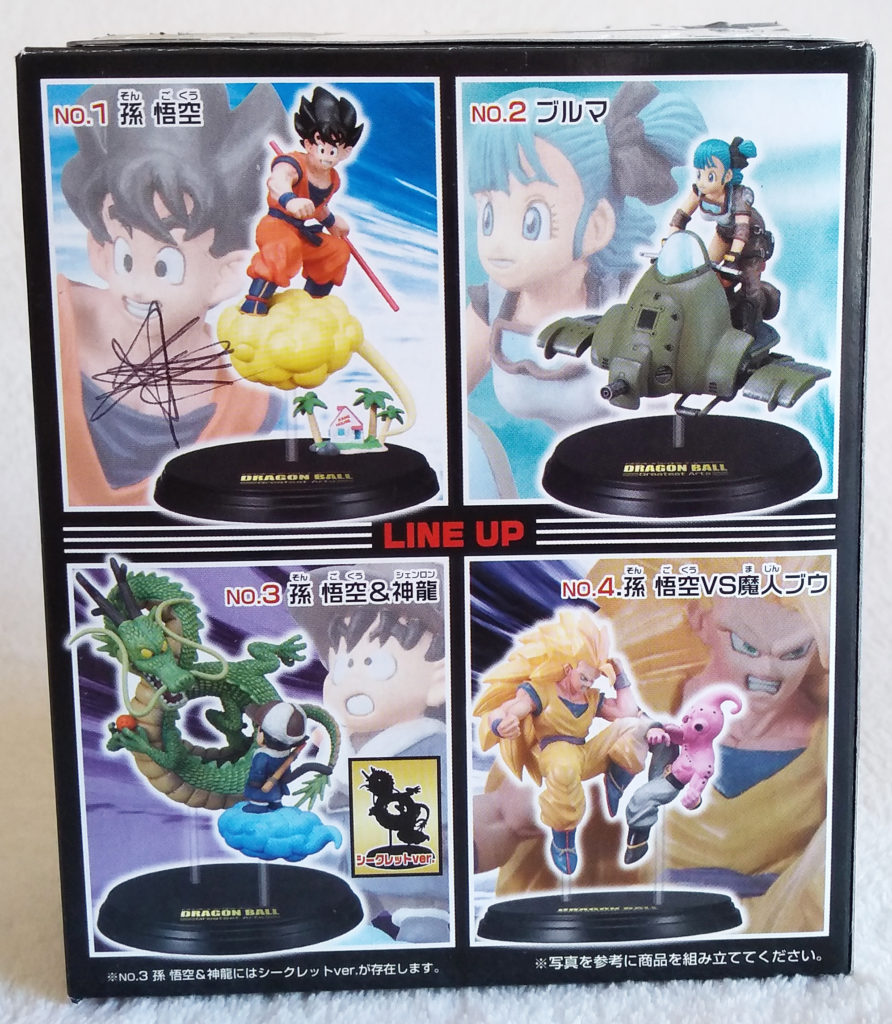 The 4 (5) different figures were shown on the back of the box. Son Goku, Bulma, Son Goku & Shenron (a golden version of Shenron is the secret 5th figure) and Son Goku VS Kid Buu.
I got 2 of them.
1) Son Goku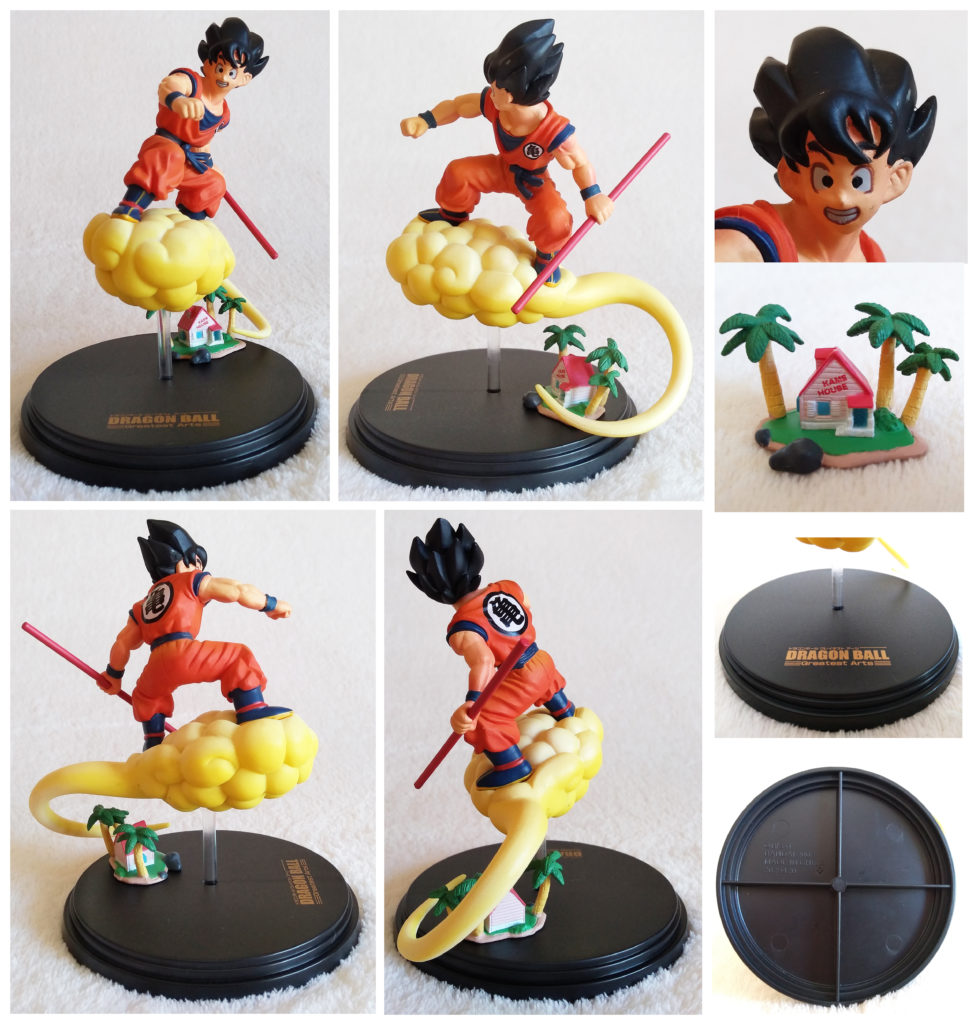 The figure depicts adult Goku with his power pole flying off from Kame House on Nimbus. It comes in pieces that you have to assemble together. The little Kame House is a loose piece.
2) Bulma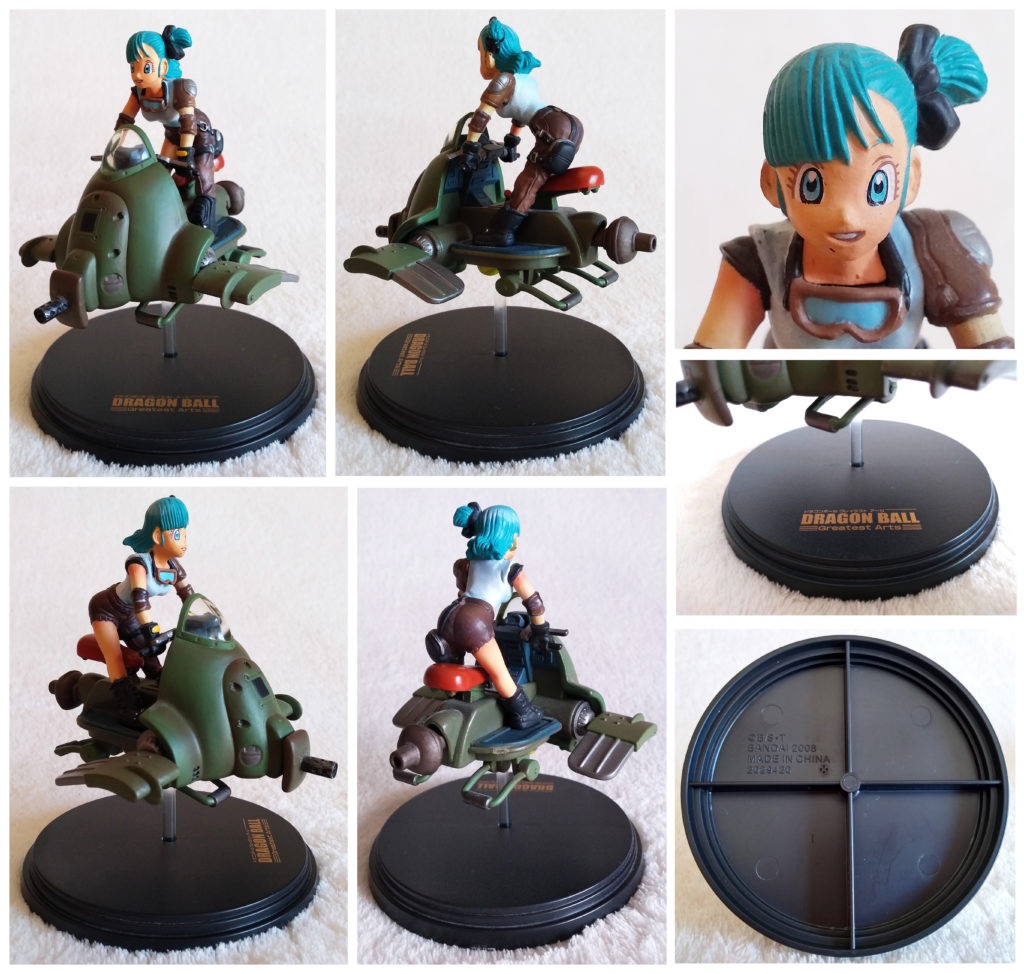 The figure depicts Bulma on Capsule 431 hover vehicle. It comes in pieces that you have to assemble together.
---
I really started to get more into diorama's and display pieces at this point, but was still trying to get full sets. I bought these in an anime shop in Amsterdam, somewhere between 2008-early 2010, as they marked what was in the box. They only had these 2 at the time though, and I guess I was going to find the rest later online. However, at this point I also started saving for University, and I stopped buying after 2010.
The figures are quite nice to look at. They are a decent size and look like their drawn counterpart.
However, Bulma's figure seems to be based on this artwork: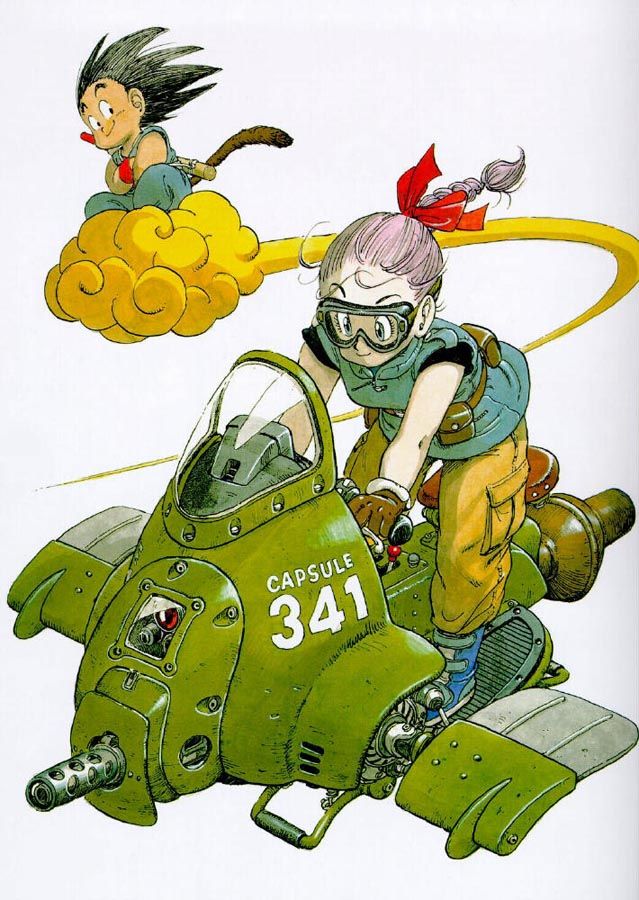 Yet she is wearing the outfit from this artwork: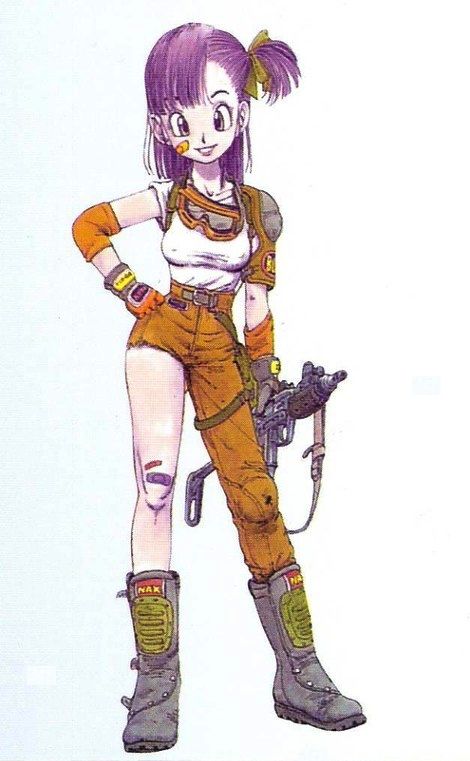 The decal on the hover vehicle like the capsule number are also missing. Those details matter to me. It seems to be based on making sales on nostalgia, as you vaguely remember it when seeing / buying, but when actually comparing you find some little details to be off. The figures also tend to spin on their pegs. Minor things, but still little pet peeves of mine.
I might sell these later on because of those "issues", but for now I'm keeping them on my shelf as they still look nice. The figures itself are of nice quality with great paint jobs, and I can't fault them on that. They also look nice next to the Fantastic Arts figure, as they are so similar.
If you like display pieces these are quite good. They have nice detail and a lovely paint job. If you're a stickler for details like I am, you might want to look for other series to get.
---
Got any more details / information you think I should add? Or did I get something wrong? Do you own any of these figures? Which one is your fav? Do you agree or disagree with my findings? Let me know in the comments below!