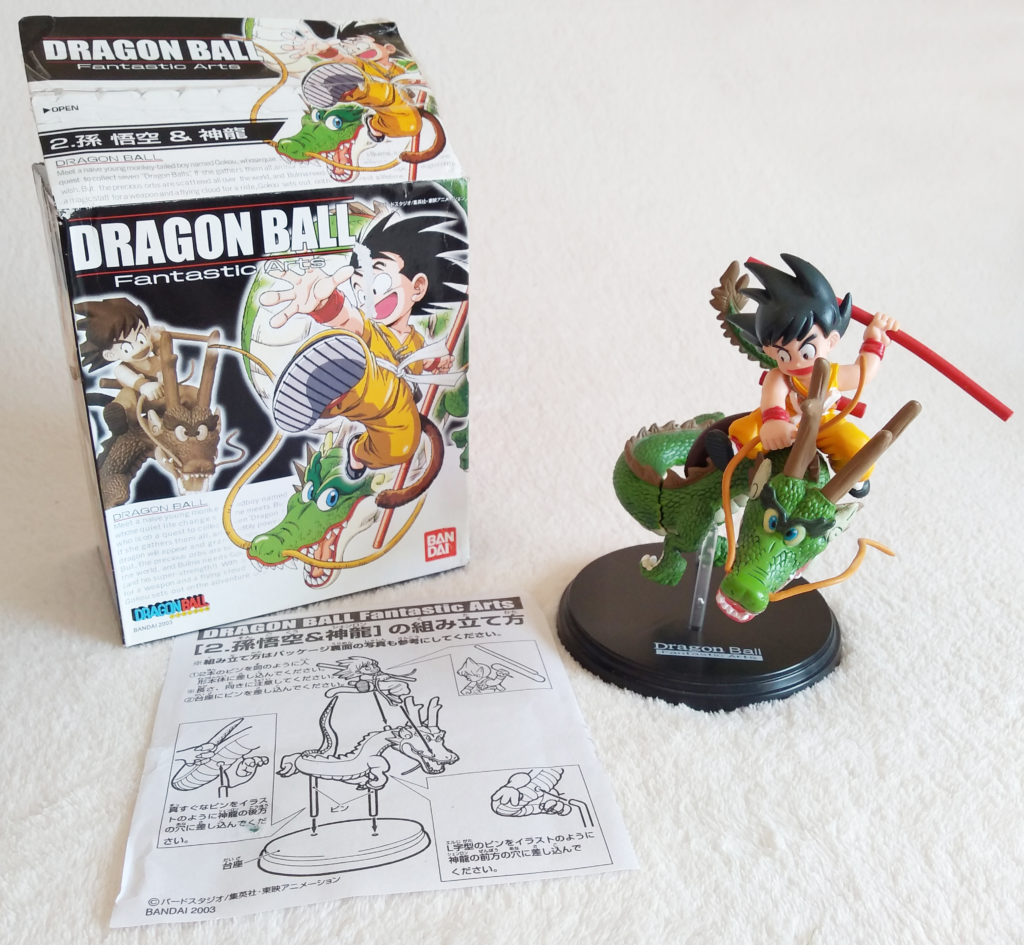 Series: Dragon Ball / Dragon Ball Z
Company: Bandai
Year: February 2004
Size: 14 cm
Main distribution: Japan
Barcode: 4543112208835
---
These are large boxed figures that came in a line called "Fantastic Arts" from Bandai. 4 different figures are in the set.
All figures come on a circular black base with "Dragon Ball Fantastic Arts" in white lettering on it.
On the bottom of the base would be the branding. It reads in raised font: © B/S·T B. CHINA 20883. It also has the Bandai 4 dots stamp.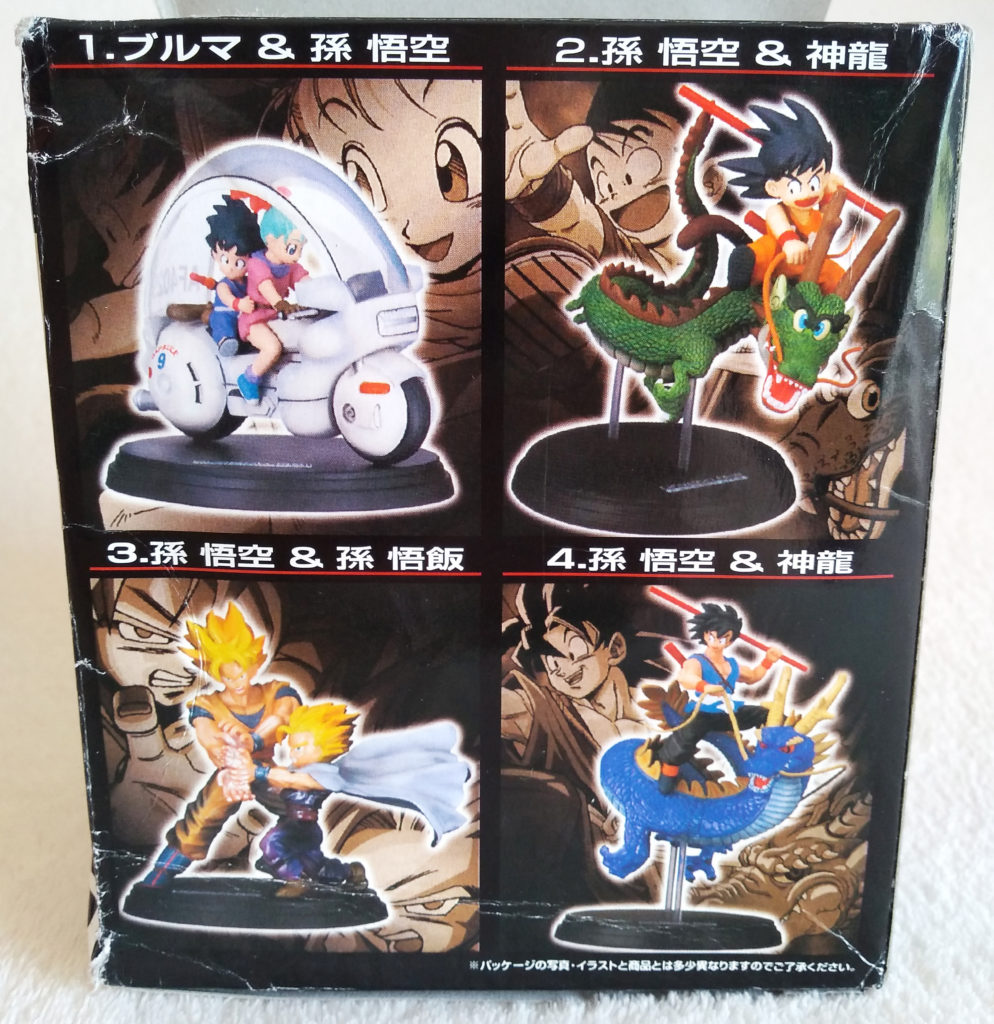 The 4 different figures were shown on the back of the box. Bulma & Son Goku, young Son Goku & Shenron, Son Goku & Son Gohan and adult Son Goku & Shenron.
I got 1 of them.
2) young Son Goku & Shenron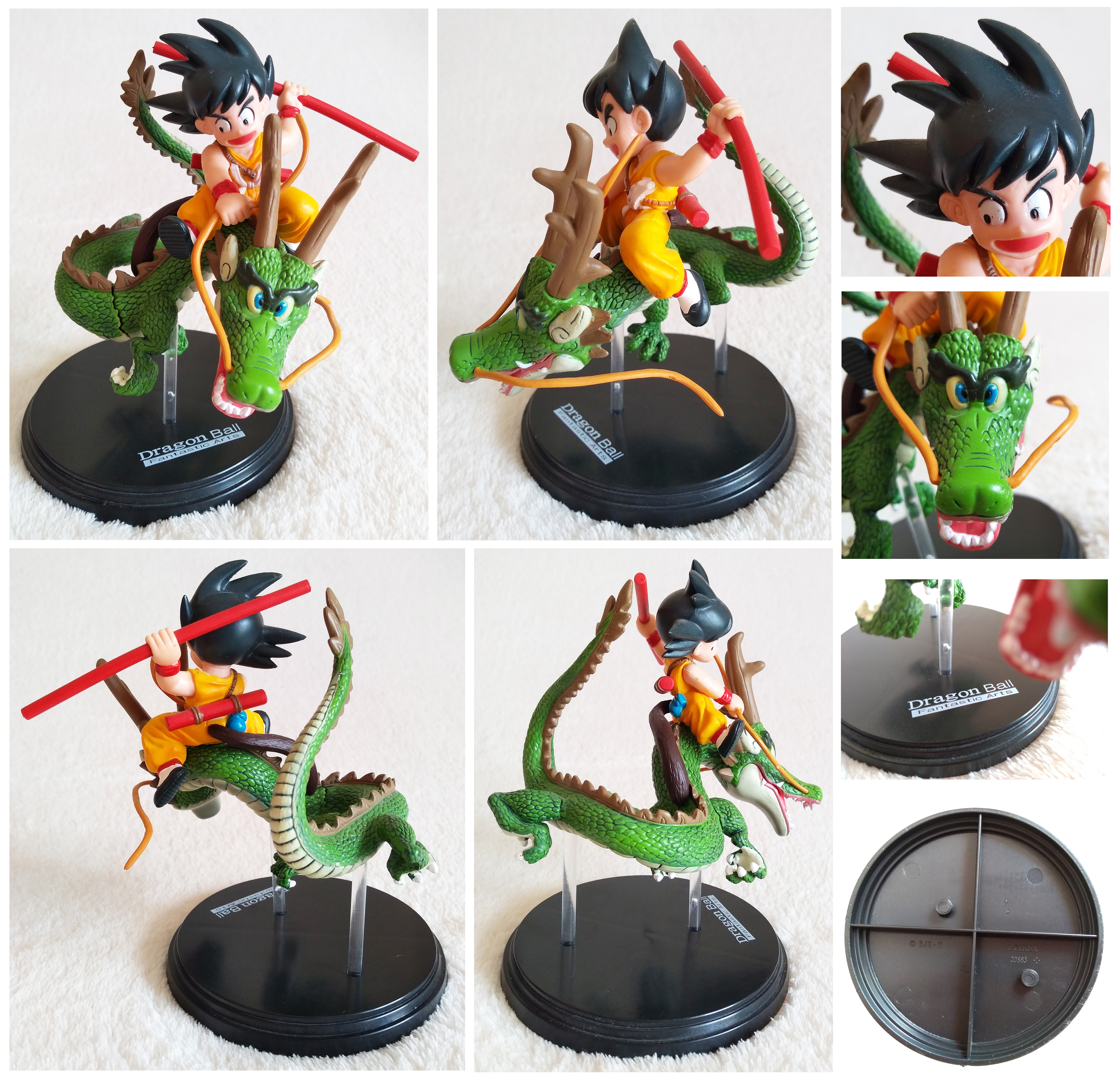 The figure depicts young Goku with his power pole on Shenron. It comes in pieces that you have to assemble together. A leaflet is included for guidance.
---
I really started to get more into diorama's and display pieces at this point, but was still trying to get full sets. I bought this one online, I want to say around 2008.
The figure looks quite nice, with nice details and a great paint job. It goes well with the Greatest Art figures as they're so similar.
Although not a huge Goku fan, I like the toon Shenron. I also like how it's based on this artwork of Akira Toriyama: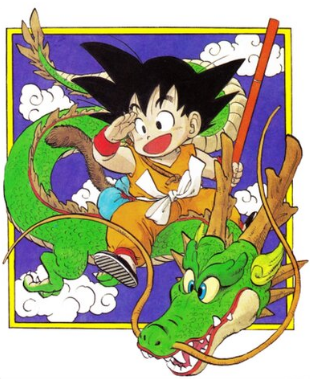 However, Goku's pose is different in this figure, which kind of annoys me.
I might replace it one day with the Museum Collection one as that one is closer to Akira Toriyama's artwork, but for now I'm keeping this one.
If you like display pieces these are quite good. They have nice detail and a lovely paint job. If you're a stickler for details like I am, you might want to look for other series to get.
---
Got any more details / information you think I should add? Or did I get something wrong? Do you own any of these figures? Which one is your fav? Do you agree or disagree with my findings? Let me know in the comments below!