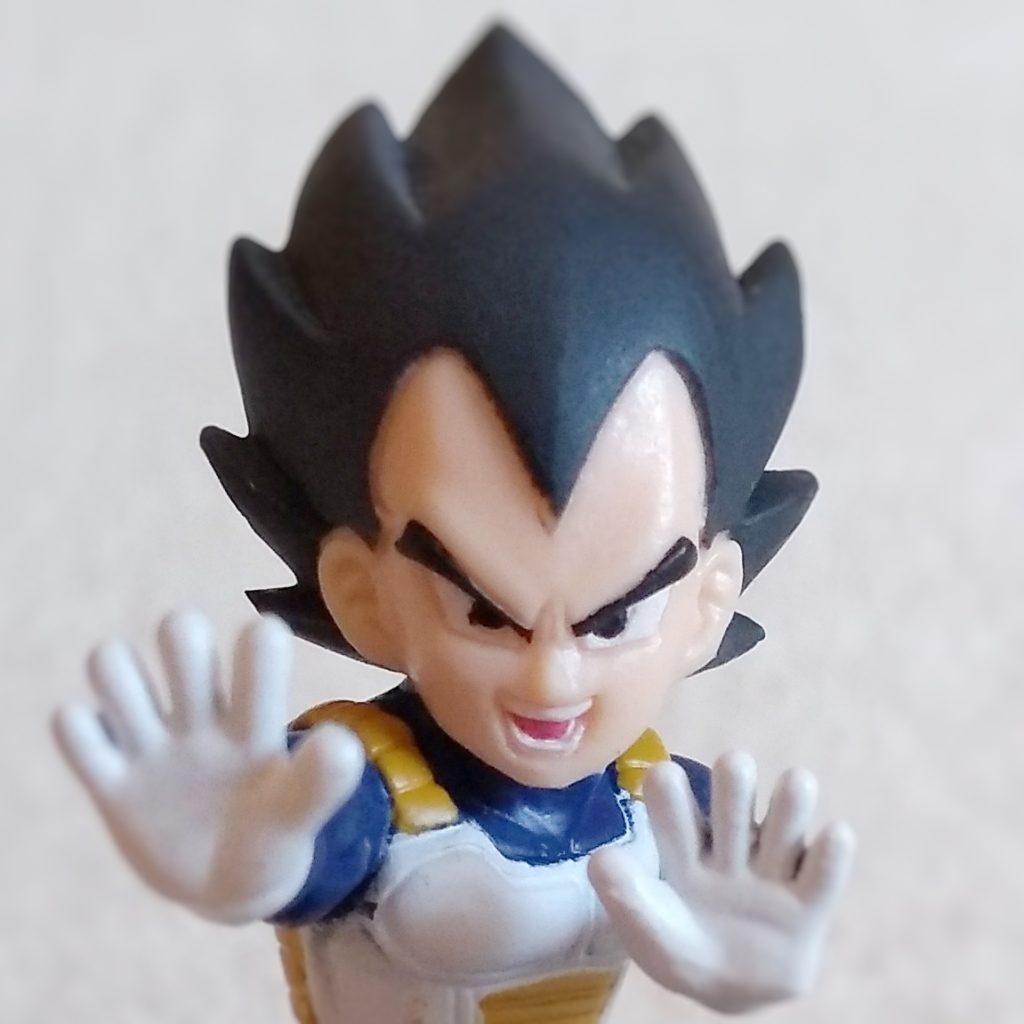 Series: Dragon Ball Z, One Piece and Naruto (crossover)
Company: Bandai
Year: 2008
Size: +/- 5.5cm
Main distribution: Japan
---
This is a very special collaboration between Dragon Ball Z, One Piece and Naruto to celebrate the 40th anniversary of Weekly Shōnen Jump. The 3 animes are the biggest and most popular and are also called the DON of anime. This blind box set is called 3×3, as it's 3 animes, with 3 characters. Each of the 3 character figures slots together to create a semicircle, and there is a 4th bigger figure on a semicircle to go behind it, creating a full circle scene of the show.
The set exists out of a total of 12 figures, 4 for each anime. They came in blind boxes, so it would be a surprise which one you would get.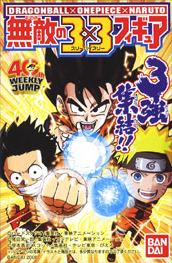 The characters came on 1/6th of a circle, and the 3 together would form half a circle. The bigger figure came on a raised semicircle, which slotted behind the 3 characters, creating one scene on a circular base.
The branding is on the bottom of the base. It reads: © B/S · T, © O/S · F · T, © KS/S · T ·P, B. CHINA. It would also have a number and display the number# of the figure of the set. It also has the 4 dot Bandai stamp.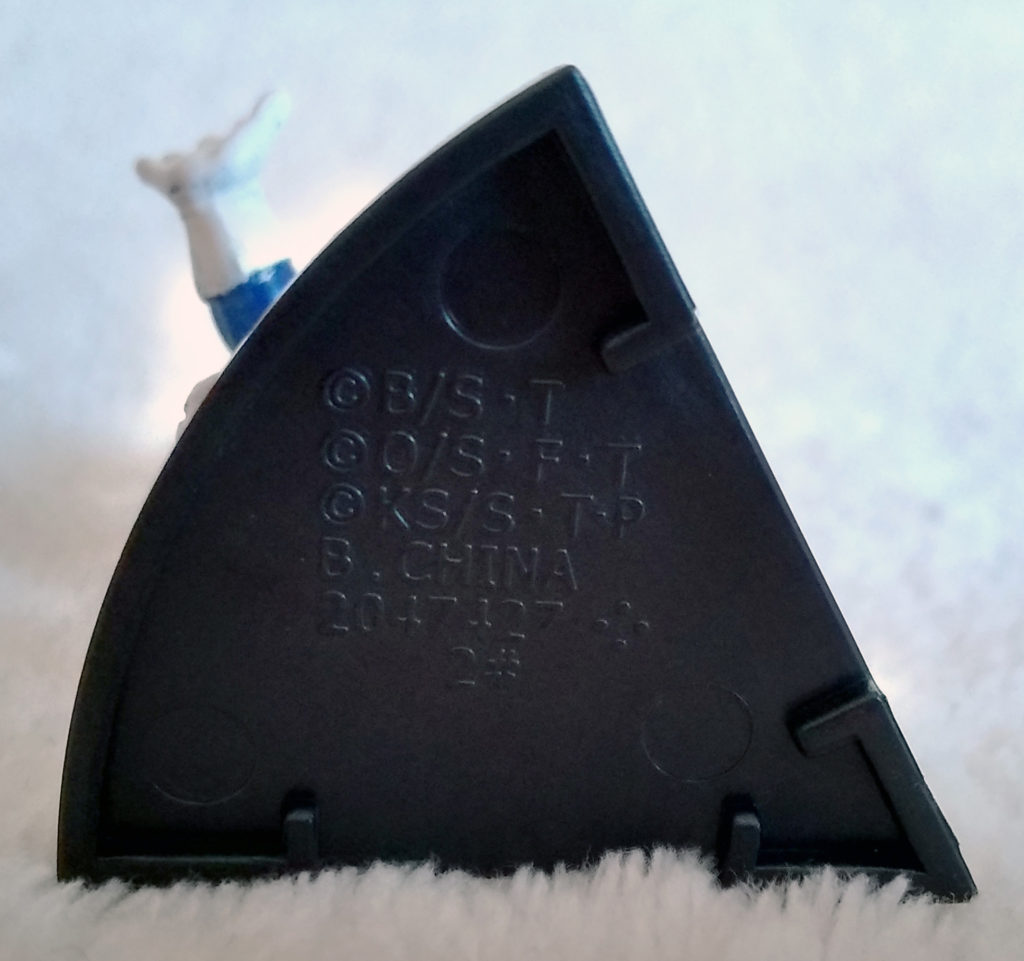 I only got 1 out of 12 figures; Vegeta.
Dragonball Z
The Dragonball Z set consists out of Vegeta, Goku and Piccolo, with Shenron in the background.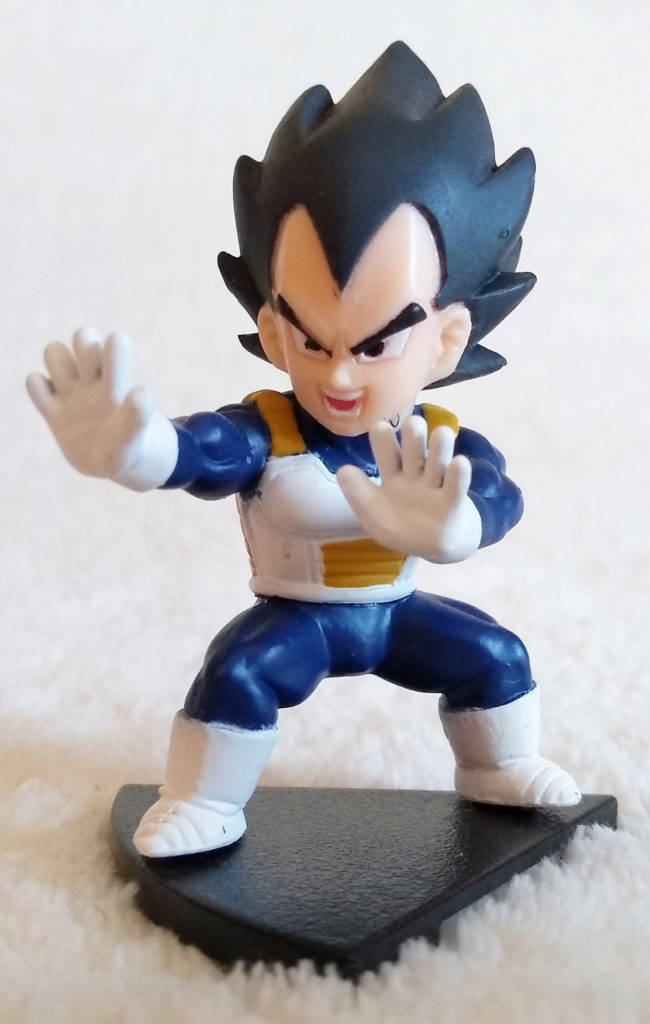 Vegeta stands in a Ki blast pose.
One Piece
The One Piece set consists out of Sanji, Luffy and Zoro, with Thousand Sunny in the background.
Naruto
The Naruto set consists out of Sasuke, Naruto and Kakashi, with Kurama in the background.
---
I remember the 40th anniversary of Weekly Shōnen Jump well. I was getting pickier with my anime merchandise, but Dragon Ball Z remained a high favourite. I hadn't seen much Dragon Ball merchandise anymore lately though.
I also admired the magazine that has been running since 1968! No small feat, especially in a day and age where online and digital reading is becoming more and more a thing. On its 40th anniversary, the American Shōnen Jump had its 5th anniversary. Although technically neither of these were available in my country (except I later found one comic book store in Utrecht selling them for a high mark up), my uncle who worked at NATO, an American base, was selling the American Shōnen Jump in their convenience store. He bought me them whenever he saw them, as they didn't always arrive in that shop every month. From 2007 to 2009 I got it, with a few months missing here and there. As I can't read Japanese, getting this magazine made me feel closer to the Japanese distribution of Manga. I also loved how it was a platform for my favourite mangaka when they were starting out.
In 2009, I temporarily moved to Sydney, Australia. Much closer to Japan, and a major city as well, there was just so much more stuff I suddenly could get my hands on. I found lots of Shōnen Jump's 40th anniversary merchandise here, like the plush of Chopper in Goku's outfit and the Goku X Luffy figure.
I found this figure however in an anime shop in Amsterdam, probably late 2009, early 2010, after my return from Down Under. At this point I was only buying my favourite characters and no longer collecting full series. So when I saw this Vegeta I bought him. This shop marked what was in blind boxes so I knew who I would get.
I had no desire in getting the others, let alone the other anime figures. I also like the Shōnen Jump connection, and I was still thinking about all the anniversary merchandise I had found in Sydney. Not a great crossover fan, but the celebration of one of my favourite magazines was something to love really.
He does look a bit weird on its own, mostly due to the shape of his base, but the figure itself is a cute version of a small chibi Vegeta. It doesn't have the cleanest paint job, but I have seen far worse.
If you like Shōnen Jump, chibi, Dragonball Z, One Piece or Naruto, these makes a nice little display.
---
Got any more details / information you think I should add? Or did I get something wrong? Do you own any of these figures or a full circle display? Which one is your fav? Do you agree or disagree with my findings? Let me know in the comments below!