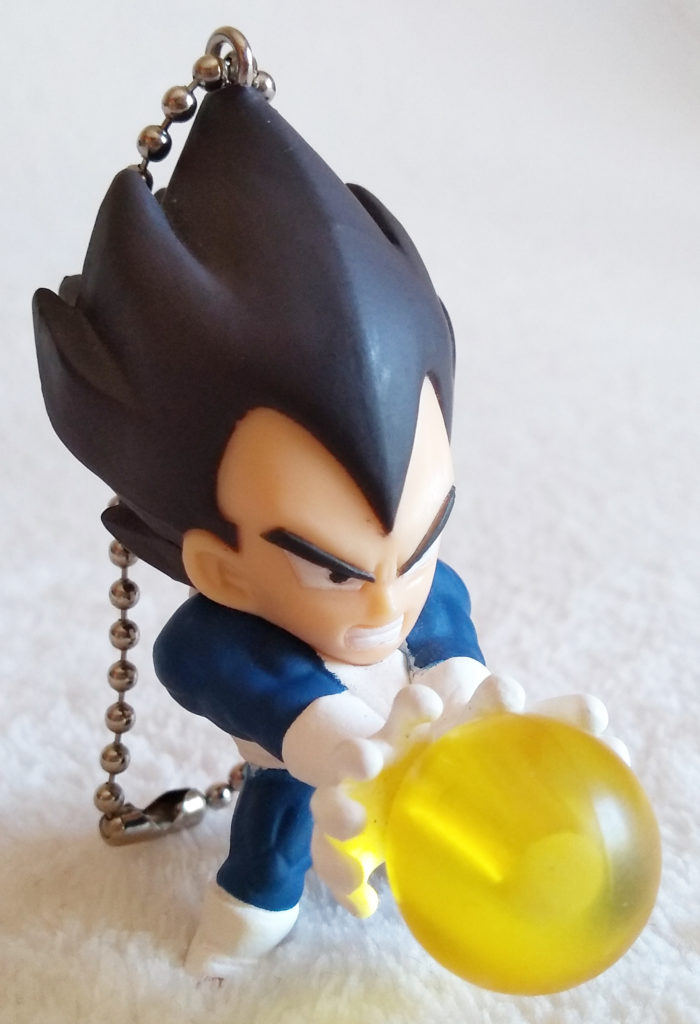 Series: Dragon Ball Kai
Company: Bandai
Year: Nov, 2009
Barcode: 4543112587893
Size: +/- 6 cm
Main distribution: Japan
---
This was a set of 6 figures on ball chains that light up and came in blind boxes, made by Bandai.
6 figures were released in this line. Super Saiyan Goku (with light up hair), Goku doing a Kamehameha (with light up Kamehameha), Kaioken Goku doing a Kamehameha (with light up Kamehameha) (a re-colour), Vegeta doing a Big Bang Attack (with light up Big Bang Attack), Shenron (with light up Dragonballs) and Frieza (with light up Scouter).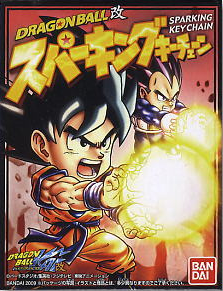 I only got Vegeta.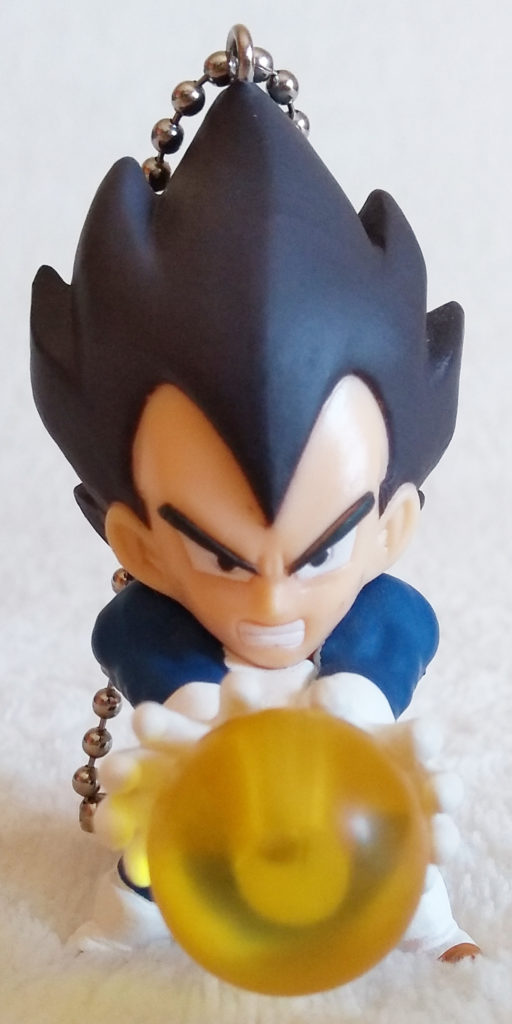 Vegeta is doing a Big Bang Attack. His face expression is angry. The attack is a yellow Ki ball with a light in. On his back is a button; when pressed it lights up. It's quite a powerful light.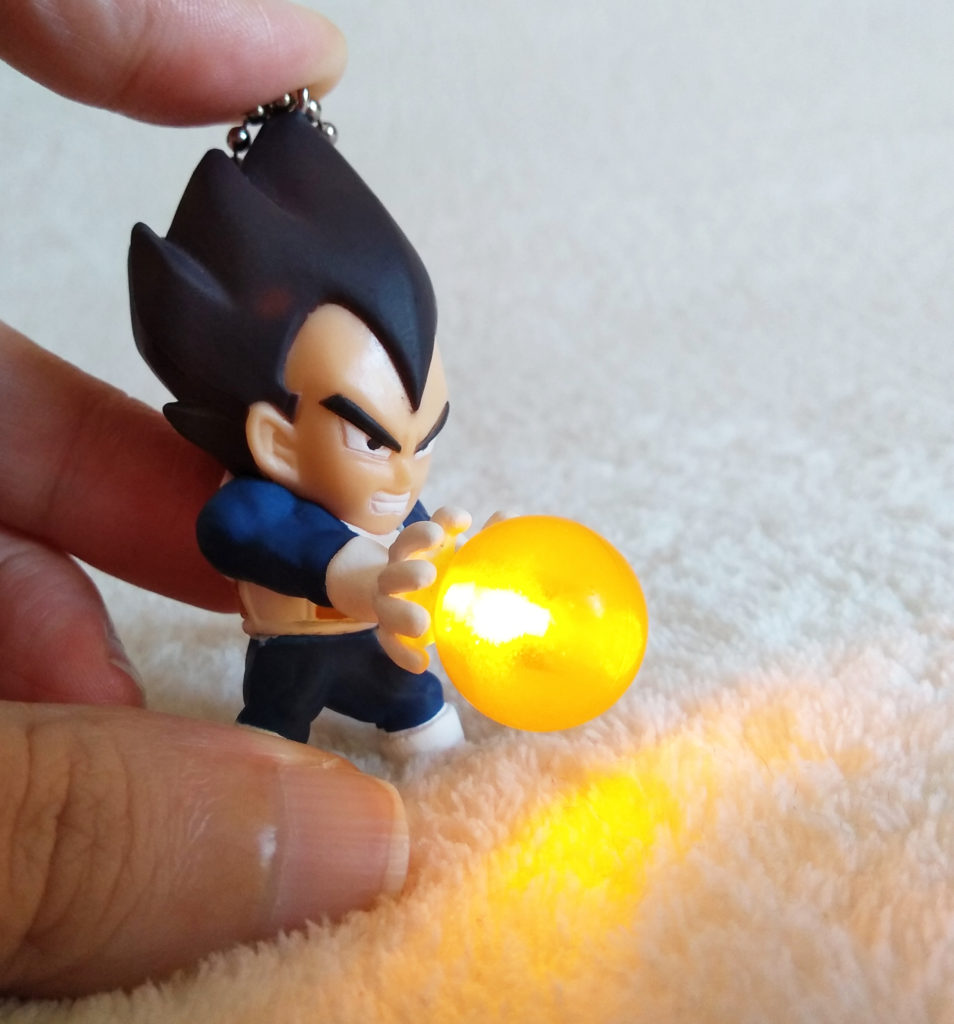 There is also a small slot in his hair, where the little tab was to activate the battery. In between his arms is solid white material, assuming for the electronics.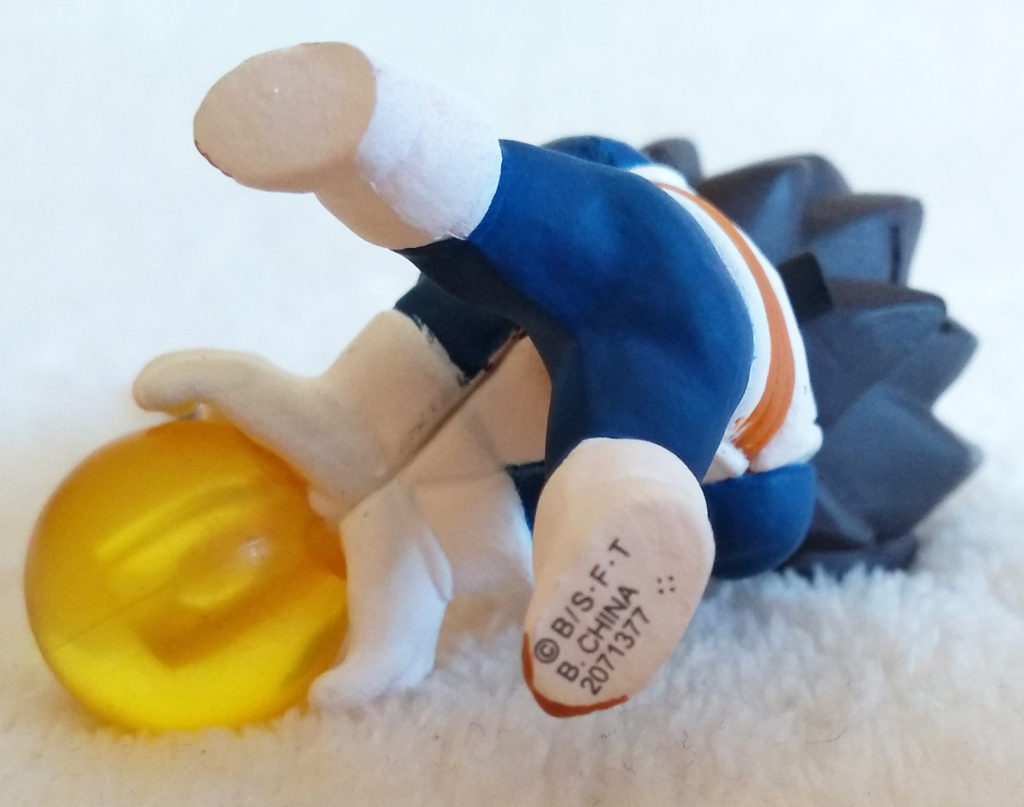 Under his right foot is the branding. It reads in black: © B/S·F·T, B. CHINA 2071377 and has the 4 dots Bandai mark.
---
I bought this guy in an anime shop in Amsterdam. I used to love chibis, and anything Vegeta.
I'm not a huge fan of chibis anymore. This guy is 2 heads tall, which is quite a deformation. He also can barely stand on its own.
Still, it's Vegeta! The light up function is quite handy as well, and unique to these. He's also quite small and not really in the way at the moment, so for now I'm holding on to this guy.
Not my favourite figure out there, but still nice. If you like Vegeta or chibi's, you'll like this one too. If you want more accurately proportioned looking figures, you might want to give these a miss.
---
Got any more details / information you think I should add? Or did I get something wrong? Do you own these keychains? Do you agree or disagree with my findings? Let me know in the comments below.