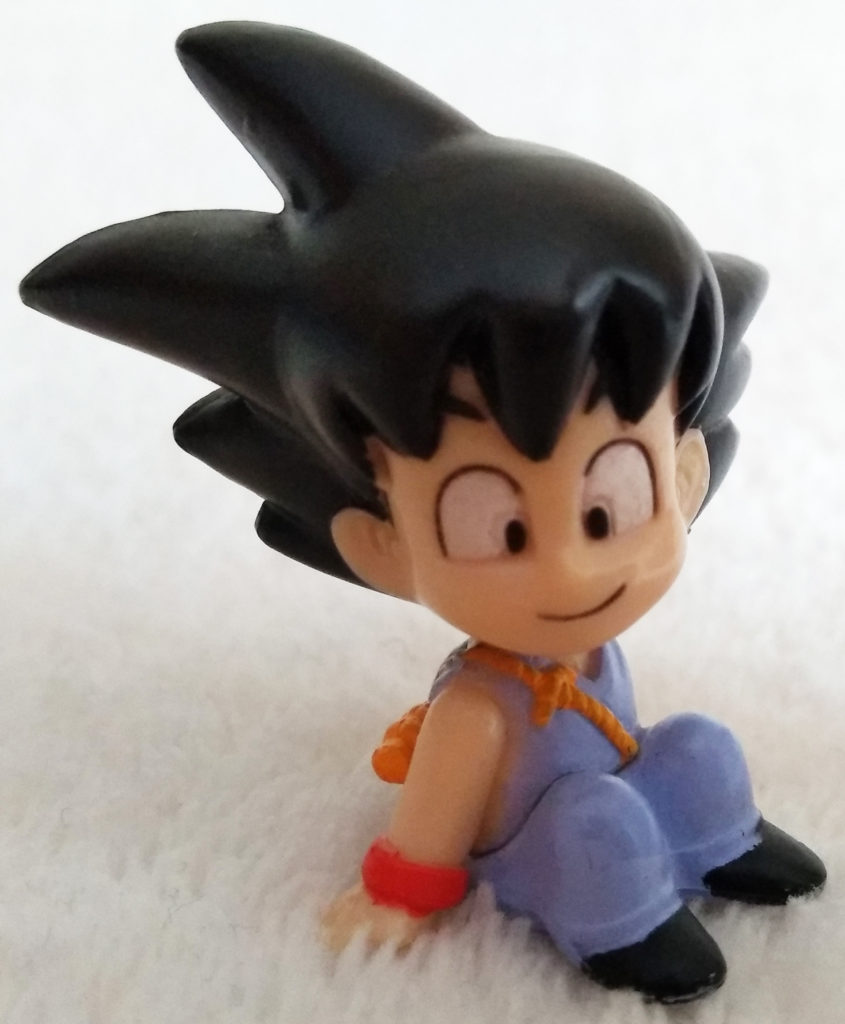 Series: Dragon Ball
Company: Giochi Preziosi / AB Groupe
Year: 2003?
Size: 4 cm
Main distribution: Europe
---
These are a set of bobbleheads made by Giochi Preziosi and distributed by AB Groupe. They came under The Legend is Here packaging, that KidzBiz used in the UK.
The set contained 6 figures. Goku, Krillin, Chi-Chi, Oolong, Pilaf and Korrin. I got 2/6.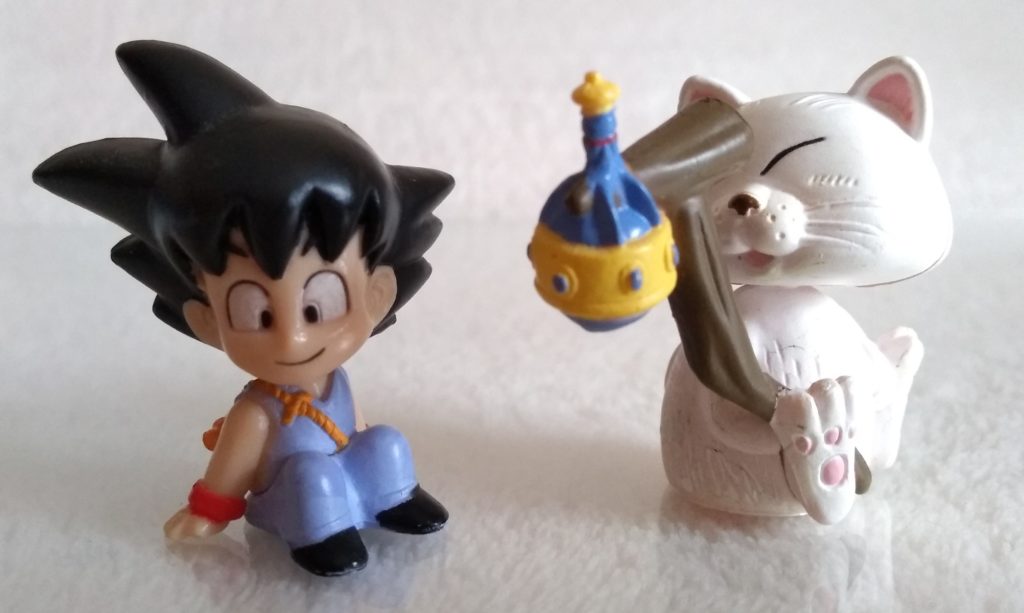 The figures are about 4cm high and their heads are on springs, causing them to bobble around.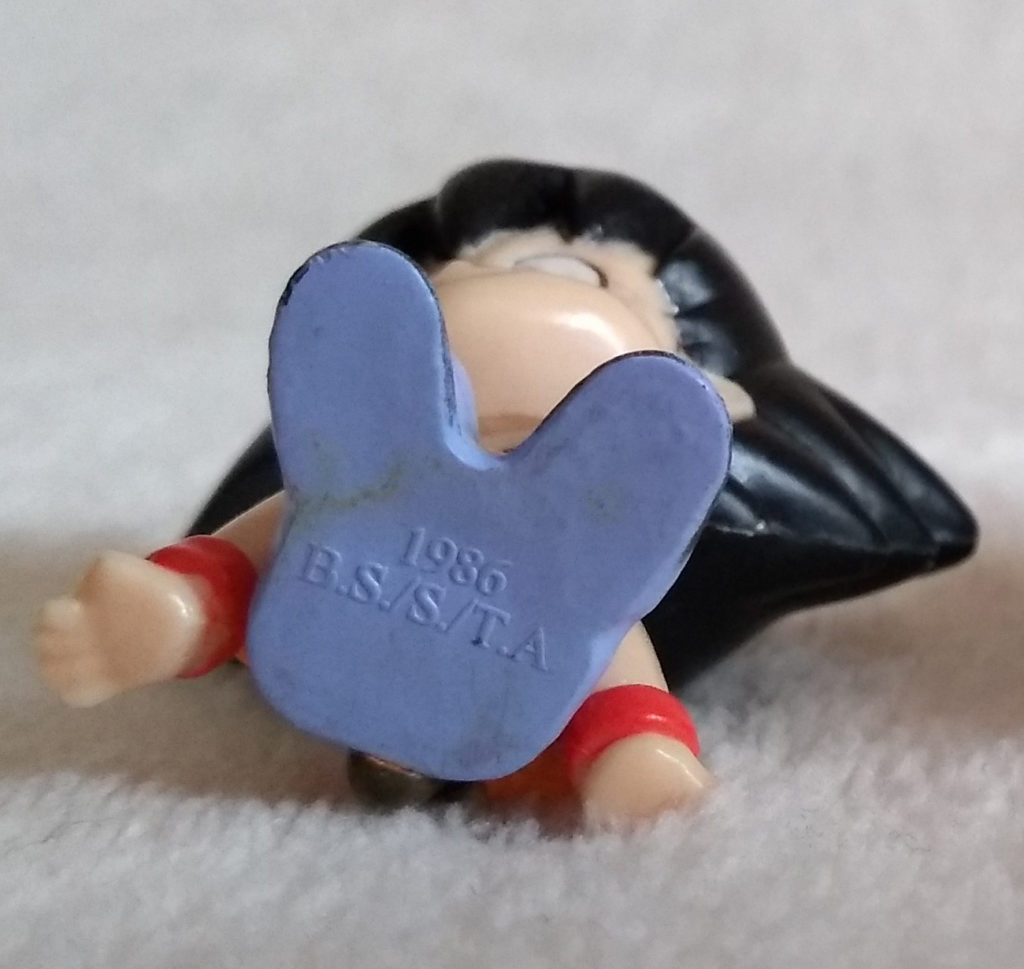 On the bottom it reads 1986 B.S./S./T.A.
Interestingly the figures have the same look to them as the Chara Pucchi series 1 of Bandai from 2003. The packaging is also from around 2000+. It is possible they used Bandai's molds to create these. The legs had to be re-done so they sit flat, as they don't sit on a sphere, hence the separate piece on Goku.
This leads me to believe these figures came out 2003+. 1986 is the year Dragonball aired, hence the year on the figure.
These are also called the Giochi Preziosi Chara Pucchi under collectors because of it.
---
I got these 2 from a friend I had made on a Belgium weekly market while trading Dragonball cards. It wasn't long before we started showing off our collections to each other, bringing cool pieces each week to show. We started trading / selling our double figurines soon after.
At some point, she gave me these two. I thought they were cute due to their bobble head action, and I had never seen them before nor since. I never figured out what set they were from.
It wasn't till I was actually blogging this and asked in a collector's group if anyone knew about these that I got my answer. I also didn't realise how much they looked like Bandai's Chara Pucchi until it was pointed out to me! European merchandise has always been weird, but I love it all the same.
Although not a huge fan of Dragonball compared to Z, nor a fan of Goku, these hold a special place in my heart. They are unique to me, and a gift from a friend, and their bobble head moves are funny.
---
Got any more details / information you think I should add? Or did I get something wrong? Do you own any of these figures? Which one is your fav? Do you agree or disagree with my findings? Let me know in the comments below!