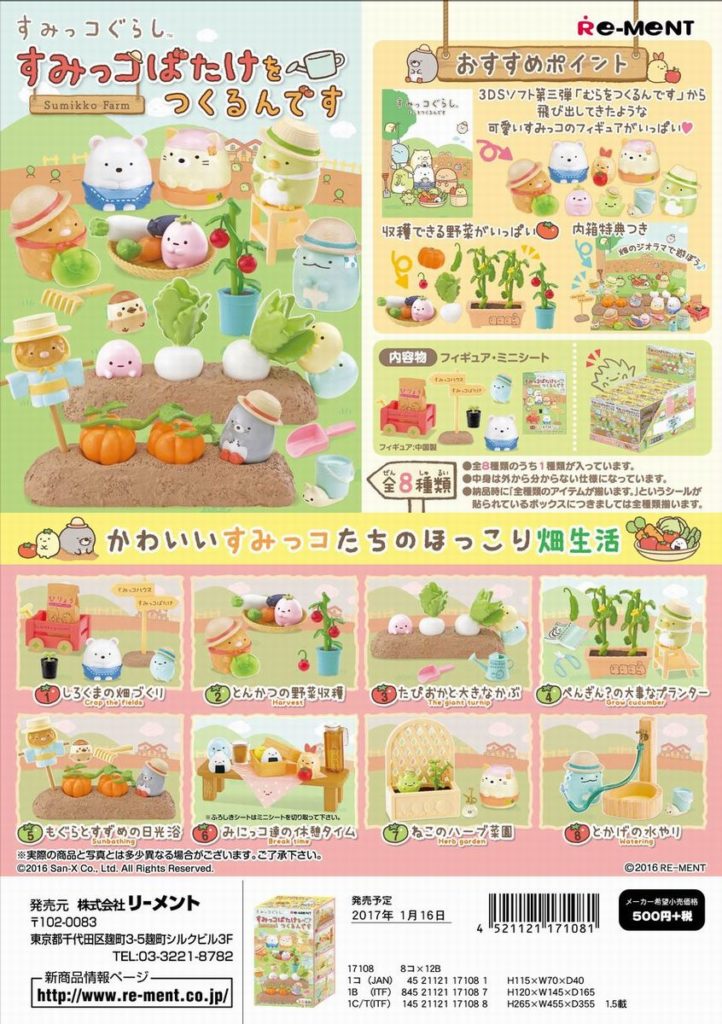 Company: Re-Ment
Release: 16 January 2017 (box states made in 2016 though)
Size: various
Main distribution: Japan
Barcode: 4521121171081
---
Re-Ment makes various blind boxes with cute little items and / or scenes of a multitude of IPs. This series is called "Sumikko Farm" featuring Sumikko Gurashi. The set exists out of 8 parts.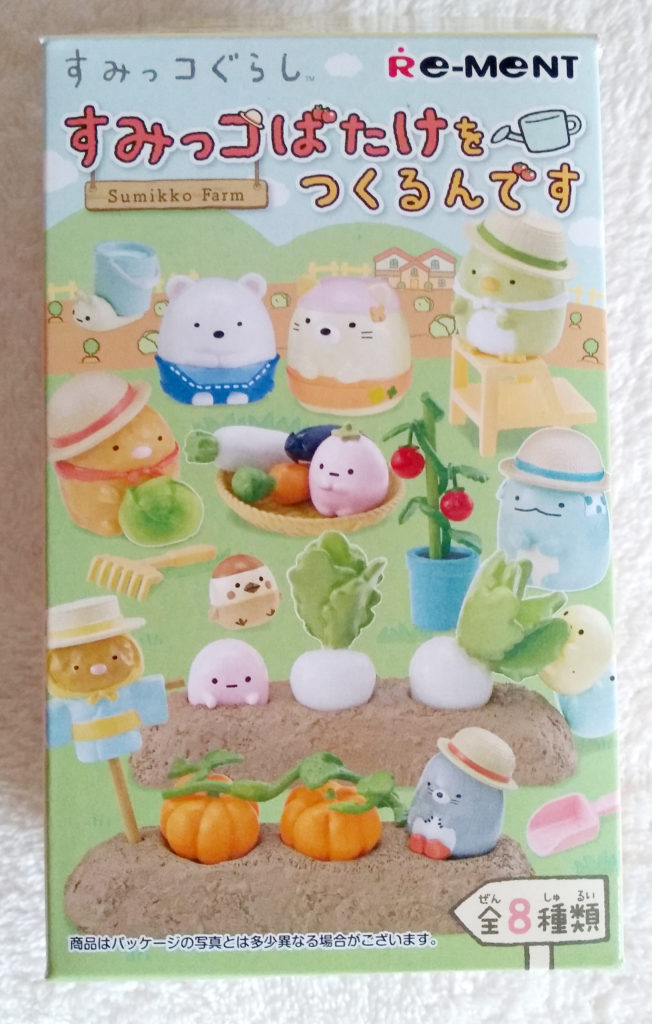 All the blind boxes look the same. It'll be a surprise which one of the 8 figures / scenes you get.


On the side of the blind box are the 8 different figures / scenes displayed. You can get:
1) Crop the fields
2) Harvest
3) The giant turnip
4) Grow cucumber
5) Sunbathing
6) Break Time
7) Herb Garden
8) Watering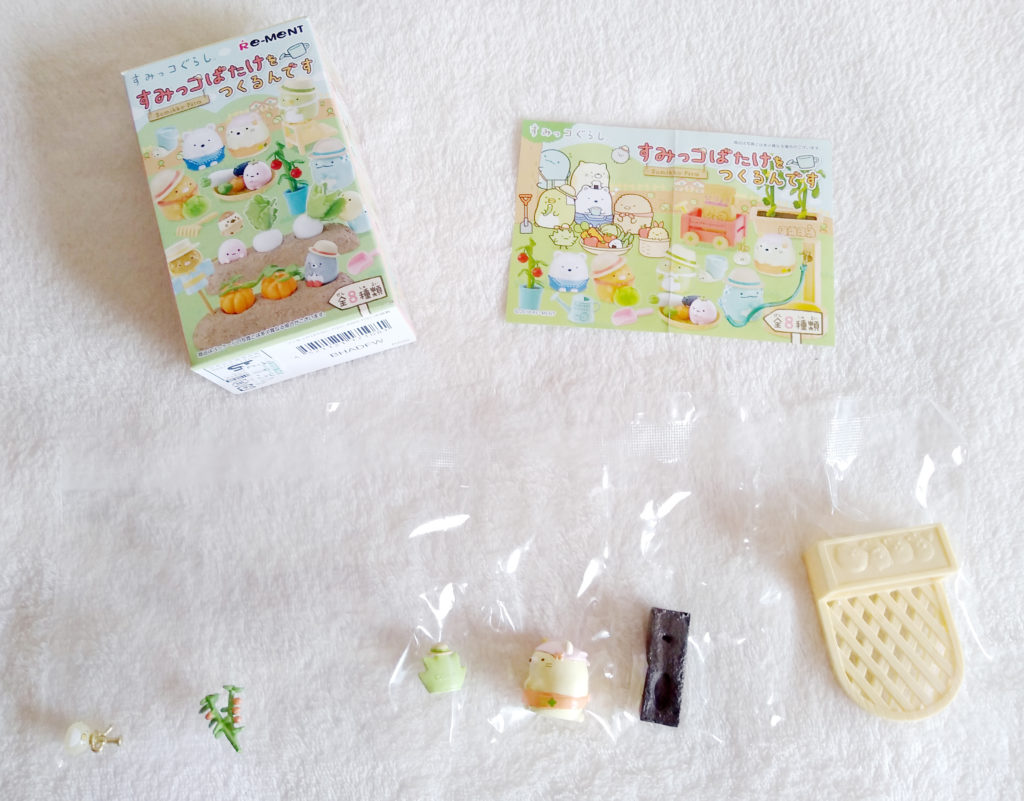 When you open the blind box you'll find the figure / bits in plastic and a leaflet. On the leaflet is a little craft to cut out and make (which I didn't do).
All the pieces have © San-X on them.
I got 2 sets.
6 Break Time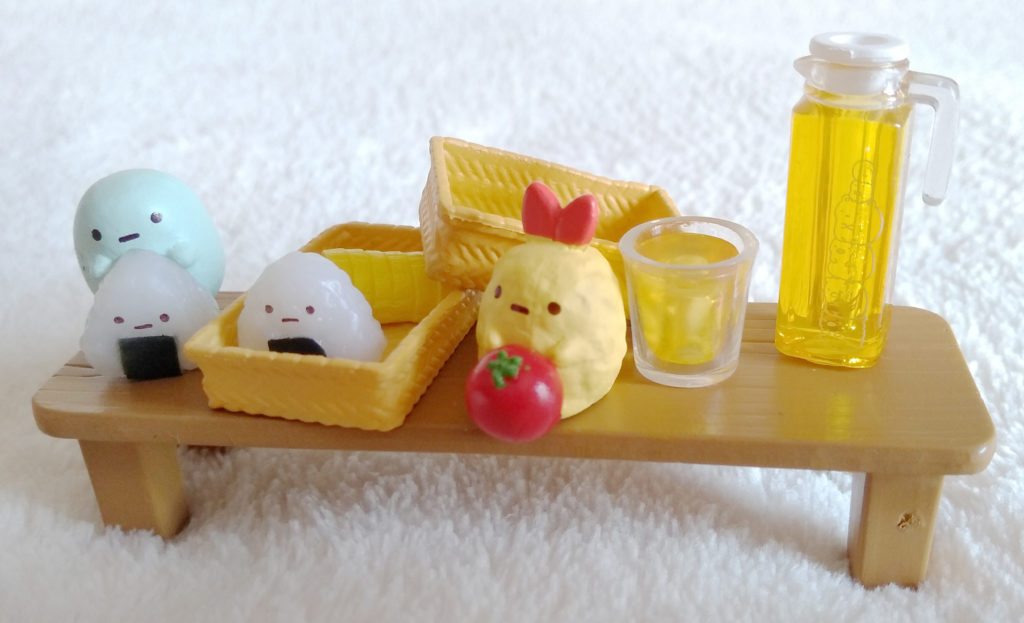 This set depicts a little table with food. It comes with Ebifurai No Shippo holding a tomato and a little blue guy whose name I don't know holding an Onigiri. There is a seperate Onigiri and some sliced lemon? as well juice with its own cup and bottle with lid, and two little baskets. It contains 11 pieces. The little craft is a table cloth.
7 Herb Garden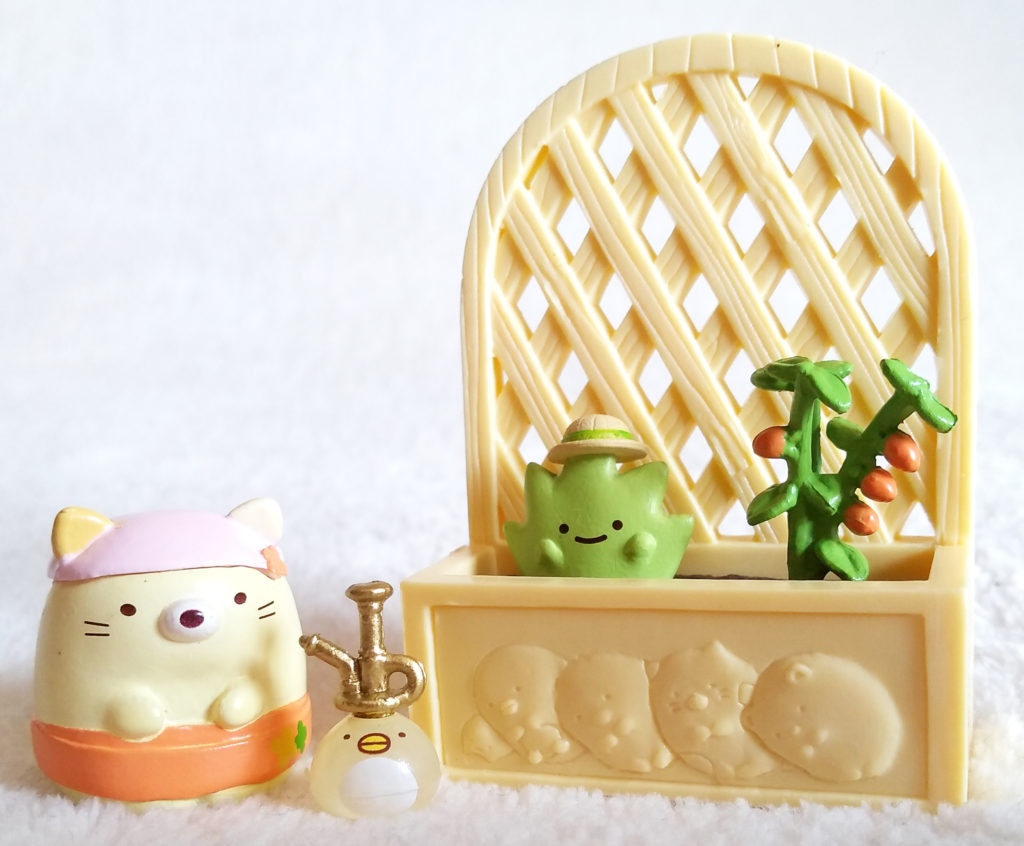 This set depicts a little wall garden. It comes with Neko wearing an apron and a handkerchief on her head, and Zassou with a sunhat. The planter has a depiction of the Sumikko Gurashi gang embossed on the front. It comes with dirt for the planter and a little herb to place in it. It also comes with a watering can / spray bottle shaped like a penguin. It has 6 pieces. The little craft are some seed bags.
---
I saw this in a shop in London and thought they were cute. I never heard of Sumikko Gurashi though, but the shy creatures looked adorable and I liked the little gardening theme. I was really hoping for #3 The giant turnip, but was happy with the ones I got regardless. I also just wanted to bring back a 'souvenir' from London, haha! As these were blind boxes, I didn't know which one I had till I was home.
As always the quality of Re-ments is amazing. Everything is so small yet so detailed. The food and plants looks so cute and real!
If you like small, cute little scenes / figures Re-Ment is something you may want to look into.
---
Got any more details / information? Did I get something wrong? Do you own some of the same figures or the full set? Let me know in the comments below!