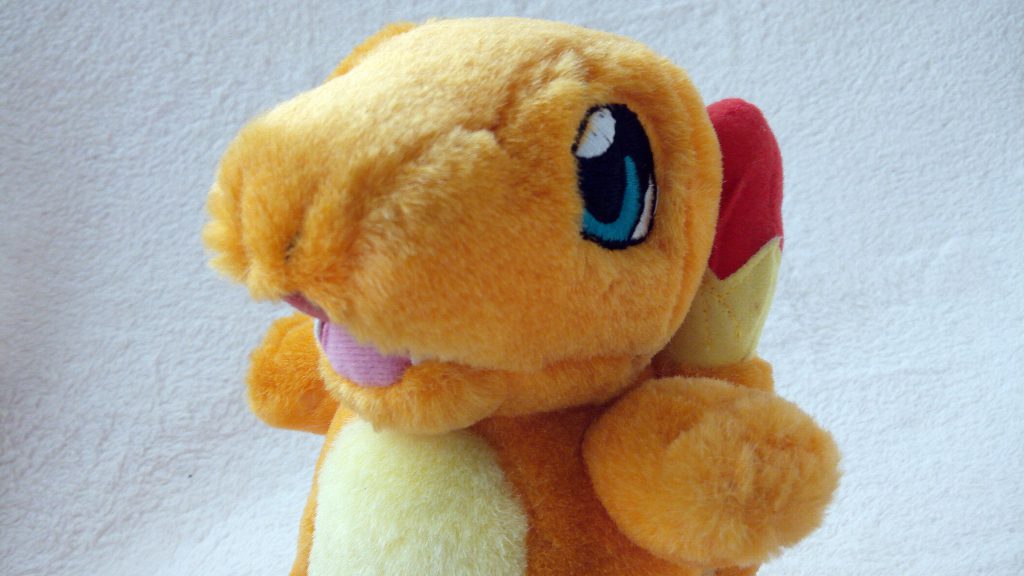 Company: McDonald's Corporation
Year: 2002
Size: 17cm high and 15cm wide (arm to arm)
Main distribution: Taiwan
---
These are a plush line from a McDonald's Happy Meal set from Taiwan. Almost identical to the Japanese McDonald's Happy Meal set, however, there are quite a few differences.
Back in 2001, Japan had Pokémon plush with their Happy Meal, as can be seen in this ad. There were 4 plush to collect. A talking Pikachu, a Charmander with a light up tail, and a vibrating Larvitar and Phanpy. One year later, in 2002, Taiwan got their version of Pokémon plush in the Happy Meal. They were identical to the Japanese ones, except they were smaller and had no functions, they were pure plush.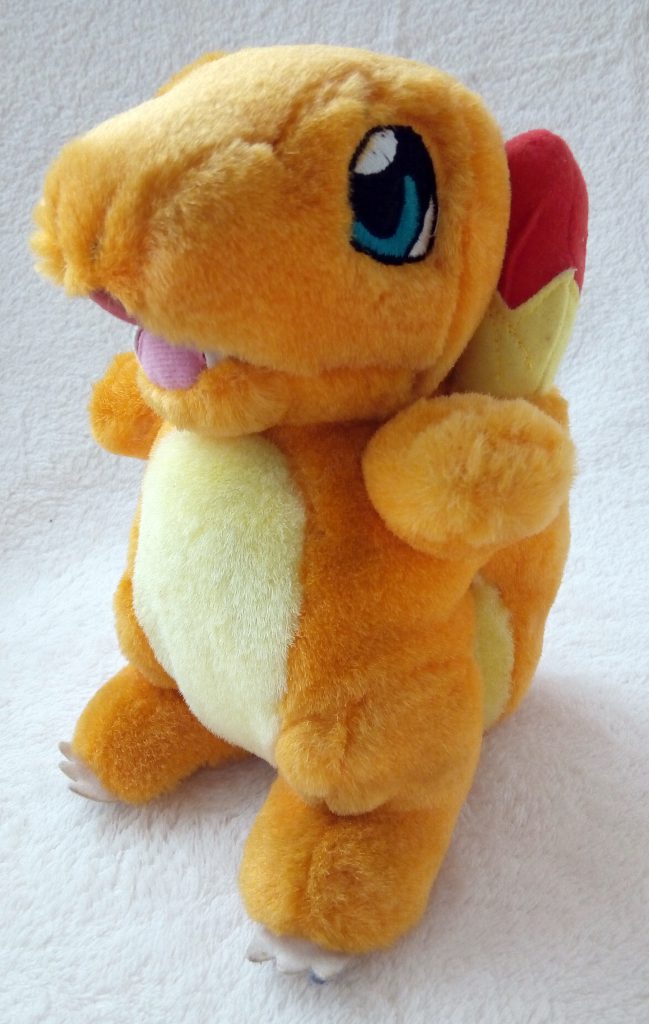 Charmander stands at roughly 17cm and is a few centimeters shorter than its Japanese cousin.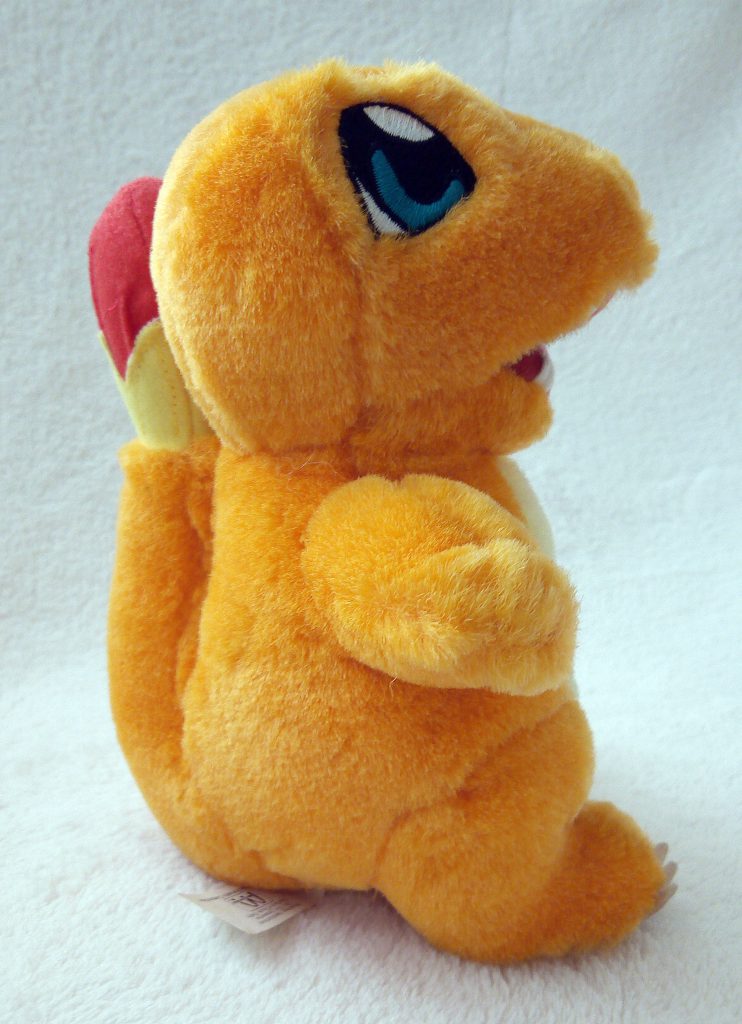 His mouth is open and his eyes are embroidered. His fabric is soft with a short hair.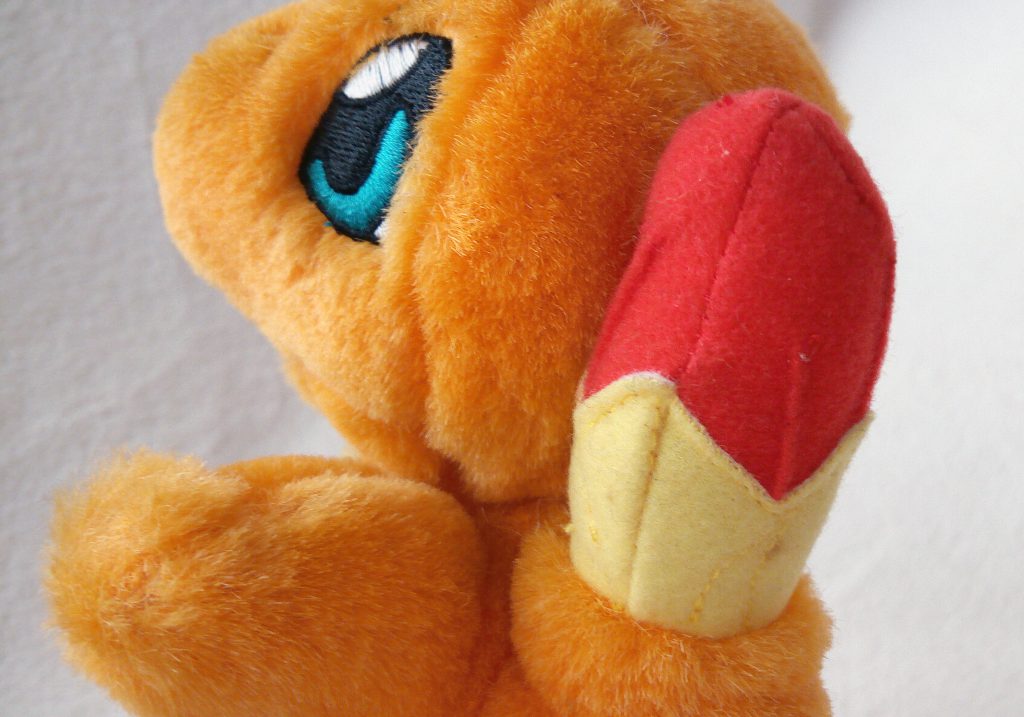 Because he doesn't have the light up tail like his Japanese cousin, his flame is made out of plush instead of hard, see-through plastic. It is of a different material than the rest of his body, less fluffy.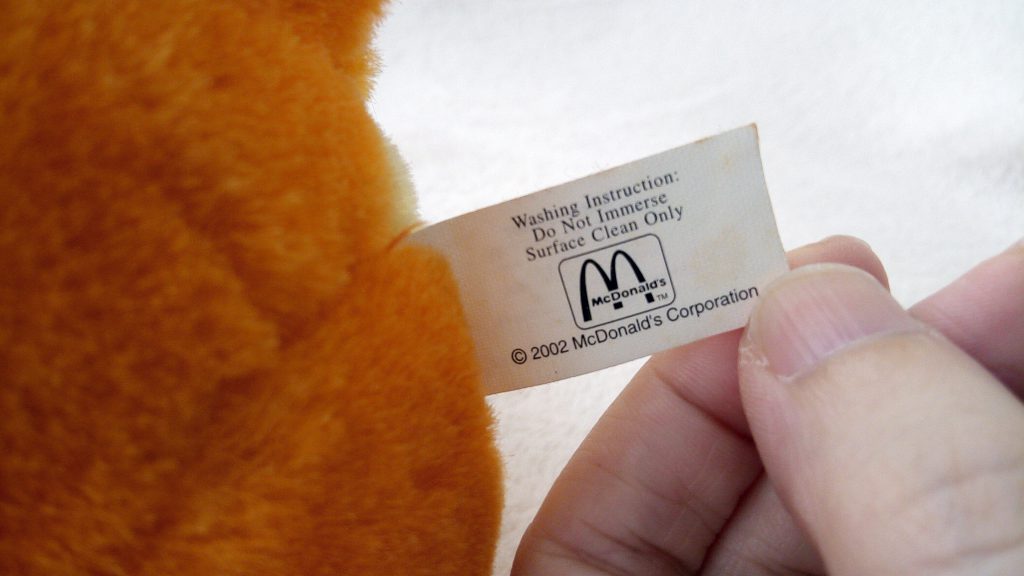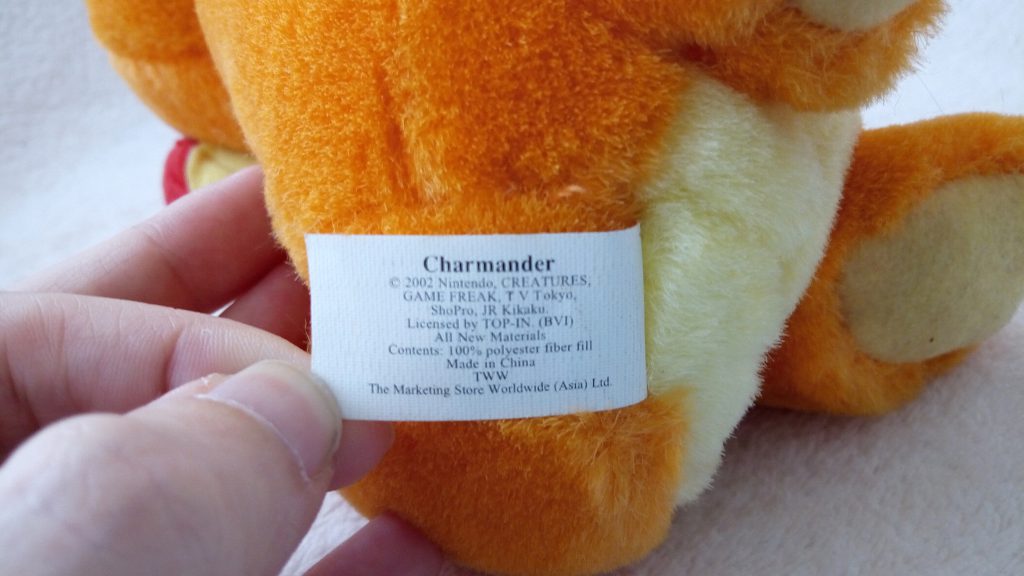 His tush tag will have McDonald's Corporation on it, as well as 2002 and the name of the Pokémon; Charmander.
He would have come in a see through plastic bag, as most McDonald's Happy Meal toys do.
---
I find that Charmander has a lot of derpy looking plush. This one however is my absolute favourite so far (especially from that time). His proportions are alright and his face is nicely sculpted. I especially love his eyes.
It's strange to think this comes from McDonald's, as their toys are usually not that great a quality. Although most people have heard of or own the 2001 Japanese version, not a lot of people know there is a 2002 version from Taiwan. And people that do see it, often think it's a knock-off. It's not! It also makes this version slightly rarer.
I definitely prefer this one over the Japanese one. As with most McDonald's toys, their batteries can't be replaced and quickly run out. So to find one that still has a light up tail that works nowadays is extremely hard (I've never seen one!). So if you're going to have a tail that doesn't light up, might as well have a plush one instead of the hard plastic. I also like that it's slightly smaller. Makes it cuter in my opinion.
I managed to get it from a collector through a Pokémon FB group. She had just sold the Japanese one I had been eyeing, then told me she still had this one. Which was great as I preferred that one anyway! Sometimes you just got to be lucky.
---
Got any more details / information you think I should add? Or did I get something wrong? Do you own the same plush? Do you agree or disagree with my findings? Let me know in the comments below!