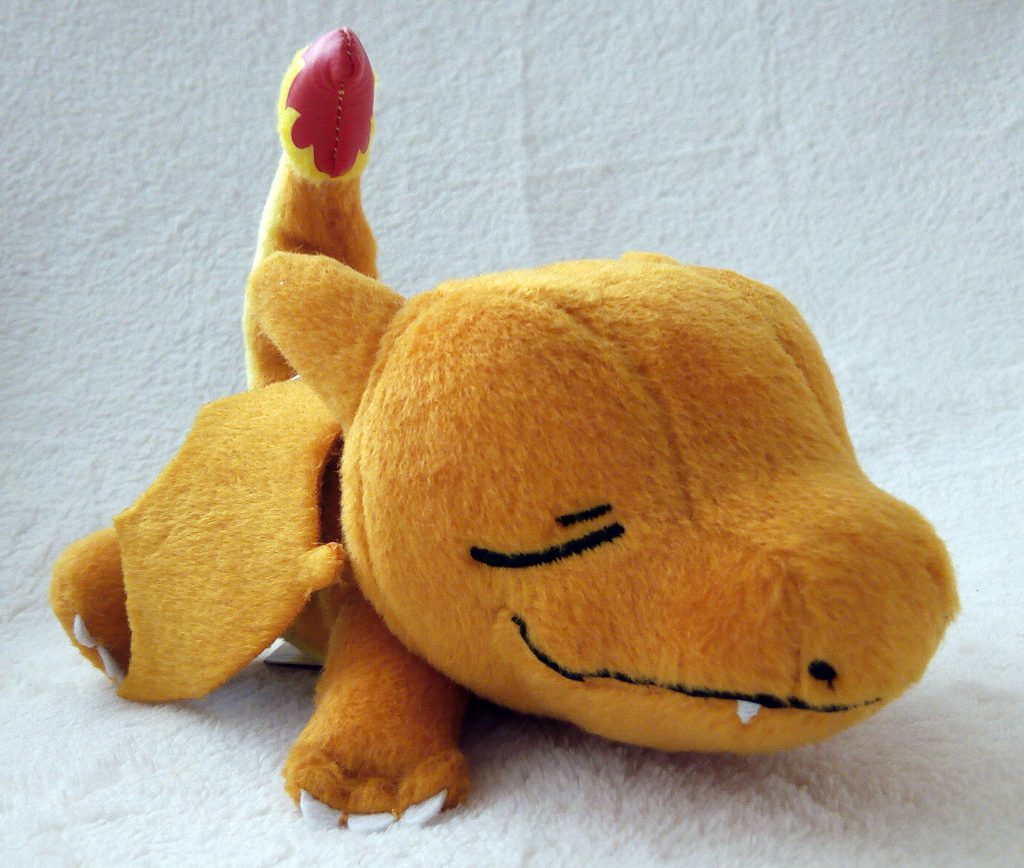 Set: Pokémon XY Mega Evolution Series
Company: Banpresto
Year: 2016
Size: 19cm long and 9cm heigh (14cm incl. tail)
Main distribution: Japan
---
The Banpresto Pokémon XY Mega Evolution Series consisted out of 4 Charizard plush; a sleeping one, a cheering one, mega evolution X and mega evolution Y, that could be won in crane game machines.
I got 1/4; the sleeping one.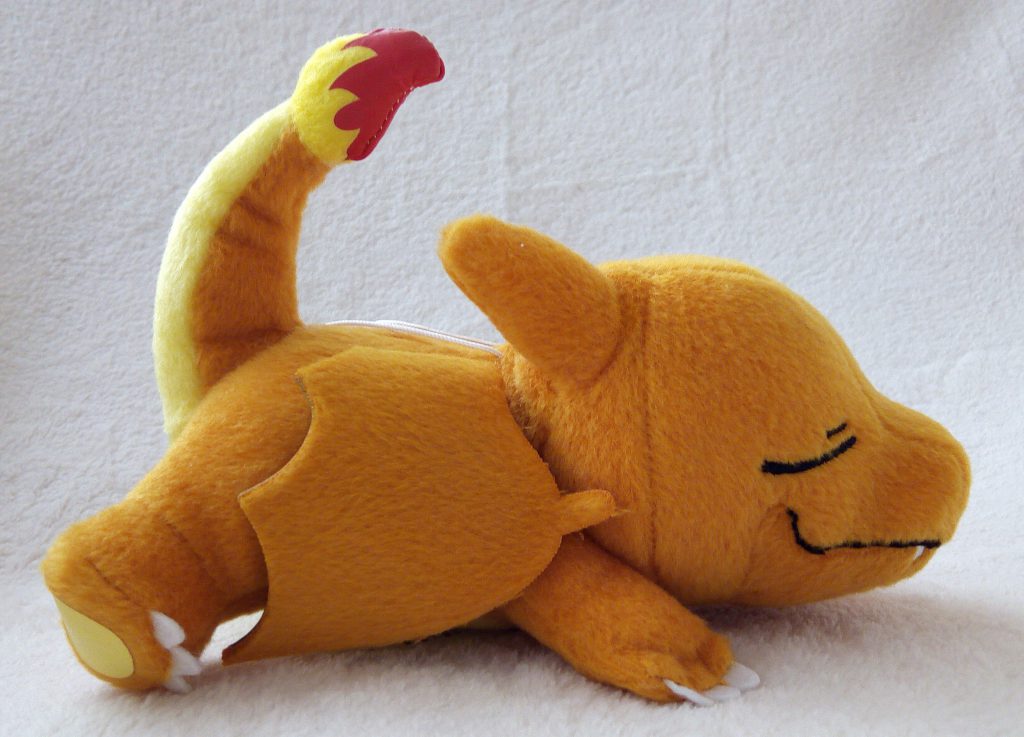 Charizard is chibi-fied and has a large head and a small body, making him roughly 2 heads big. He lays on his belly with his tail up.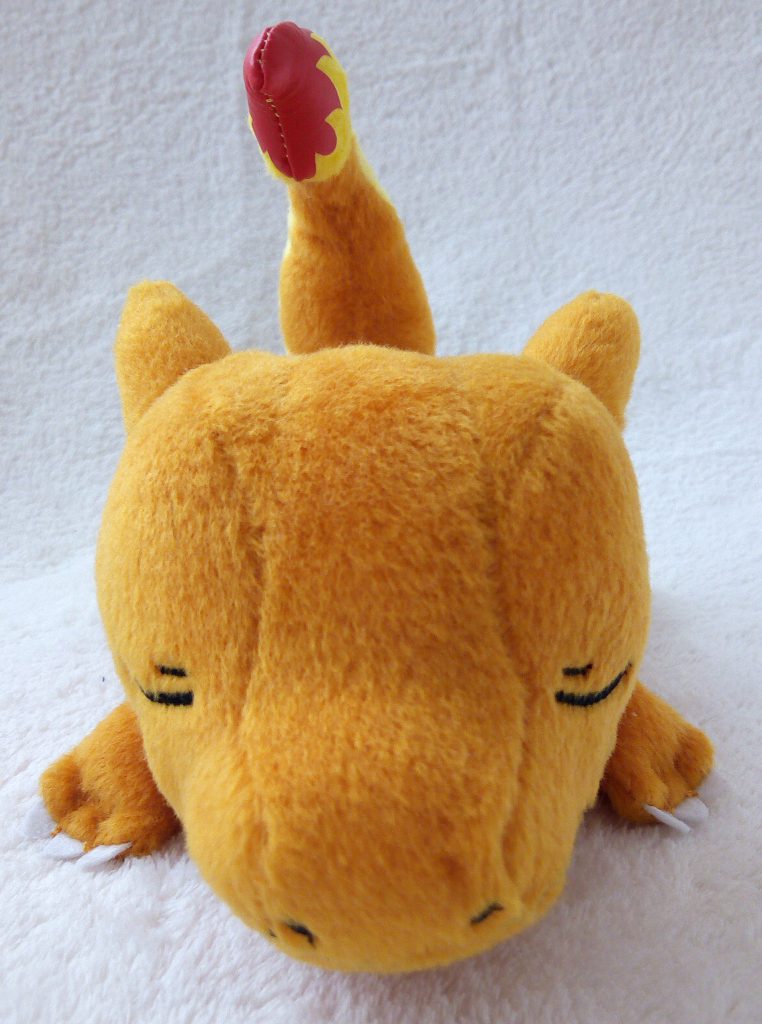 His eyes are closed as he's sleeping. His face features are embroidered.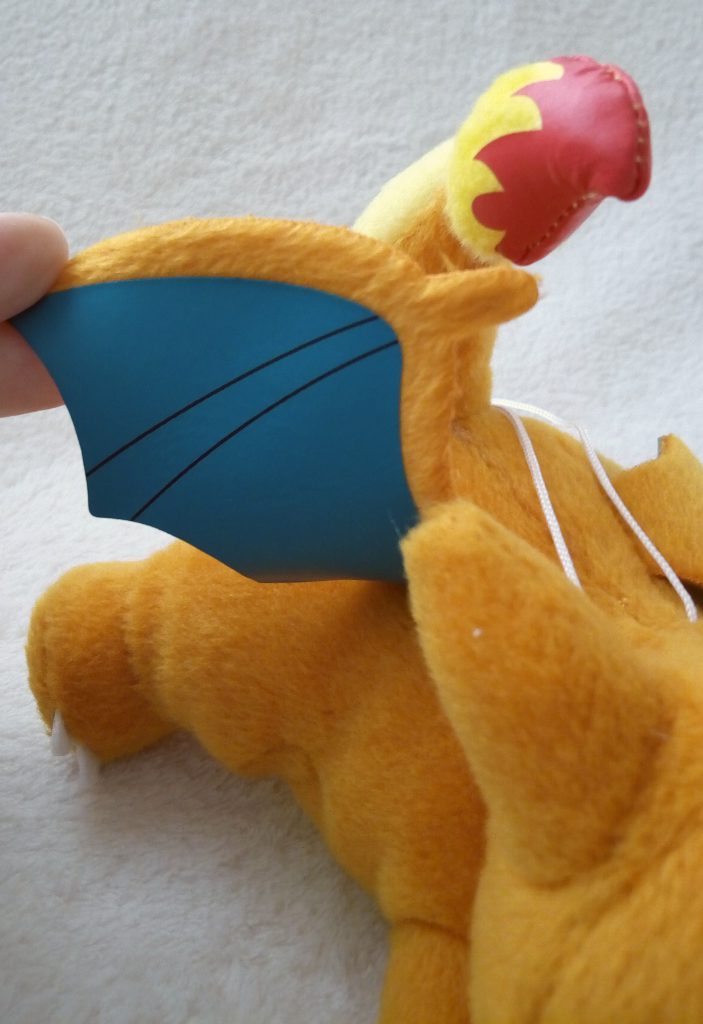 His wings are thin, almost felt like, and floppy. On the inside is a blue layer with lines. This blue layer is of the same material as the red tip on his flame and the yellow soles on his feet. It feels a bit plastic-y and looks like it's pasted on the fabric.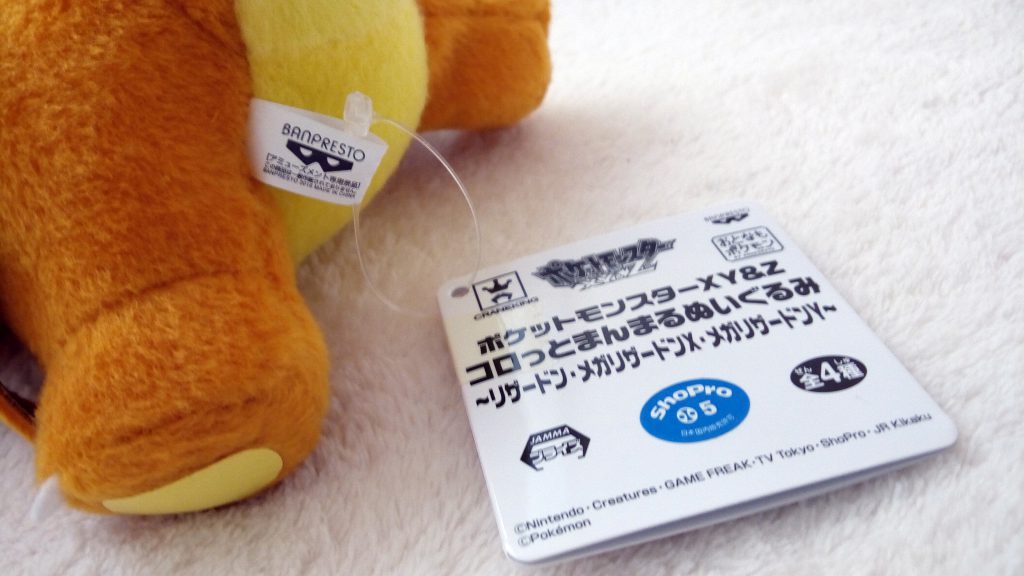 The tags are somewhat simple and dull; white with black lettering. His tush tag will say Banpresto and the hang tag will have the series on it as well as Banpresto and Crane King.
---
Probably the cutest Charizard plush out there, this sleeping chibi Charizard has been a casual want of mine. And when I spotted him in an anime shop in Newcastle for a good price I bought him.
I like his cute, relaxed expression. He seems to really chill and enjoy his nap. It reminds me of the anime Pikachu's vacation.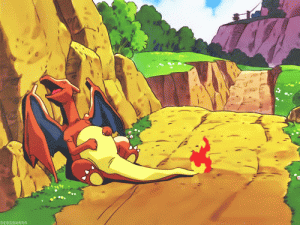 However, I do have a huge dislike about this plush; the plastic-y stuff that's pasted or painted on the fabric. It feels cheap and worse, I feel like it'll crack over time, especially if you would play with it or bent it or just scrump up the fabric (not that I would, but still).
I'm not a huge fan of super deformed Pokémon (chibi) but this Charizard had the right price to sway me over. Plus, sleeping plushies are my weakness.
Although I'm keeping him for now, I do find it hard to fit him in my collection and he may go at some point for the right price.
---
Got any more details / information you think I should add? Or did I get something wrong? Do you own the same plush? Do you agree or disagree with my findings? Let me know in the comments below!