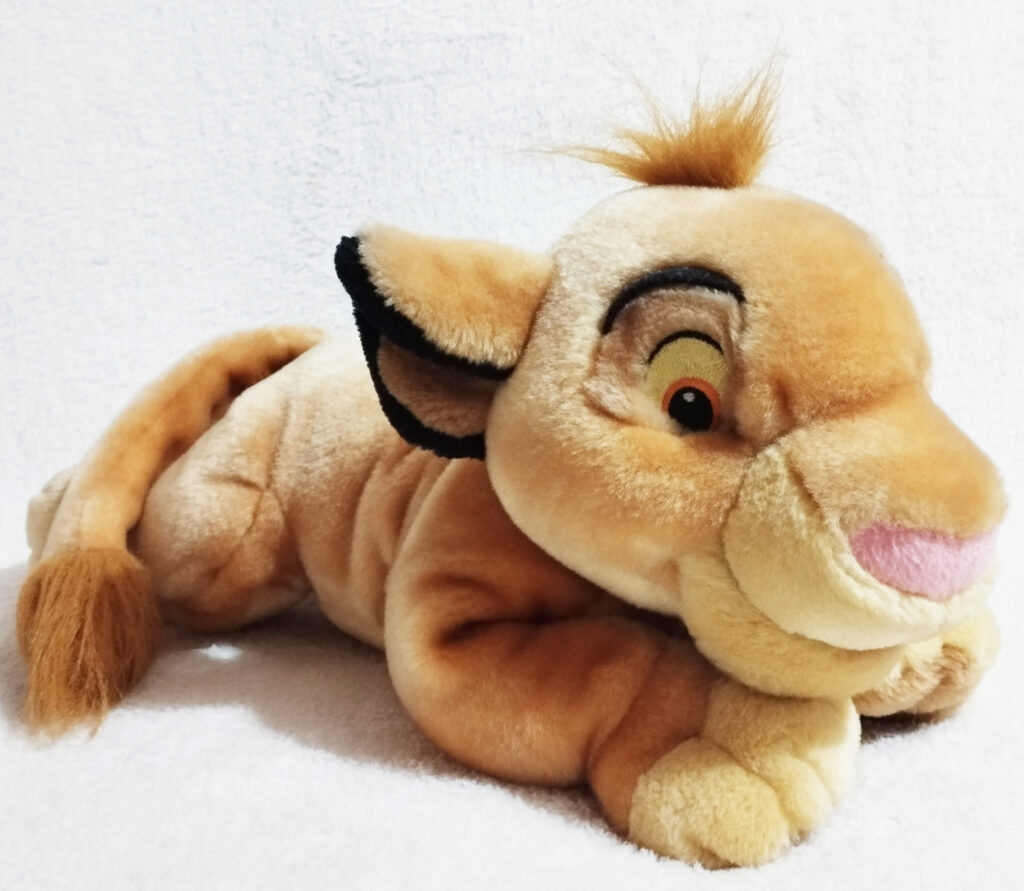 Series: The Lion King
Company: Disney Store
Release date: 2004
Size: 6″/15cm, 12″/30cm, 15″/38cm, 22″/55cm
Main distribution: UK (Disney Stores)
---
These are young Simba plush that were sold in the UK Disney Stores in 2004. Four different sizes of him were released.
Four different sizes were released; 6″/15cm, 12″/30cm, 15″/38cm, 22″/55cm.
The plush is the same apart from the sizing.
I believe I have the 15″/38cm one, which I find a nice, decent size.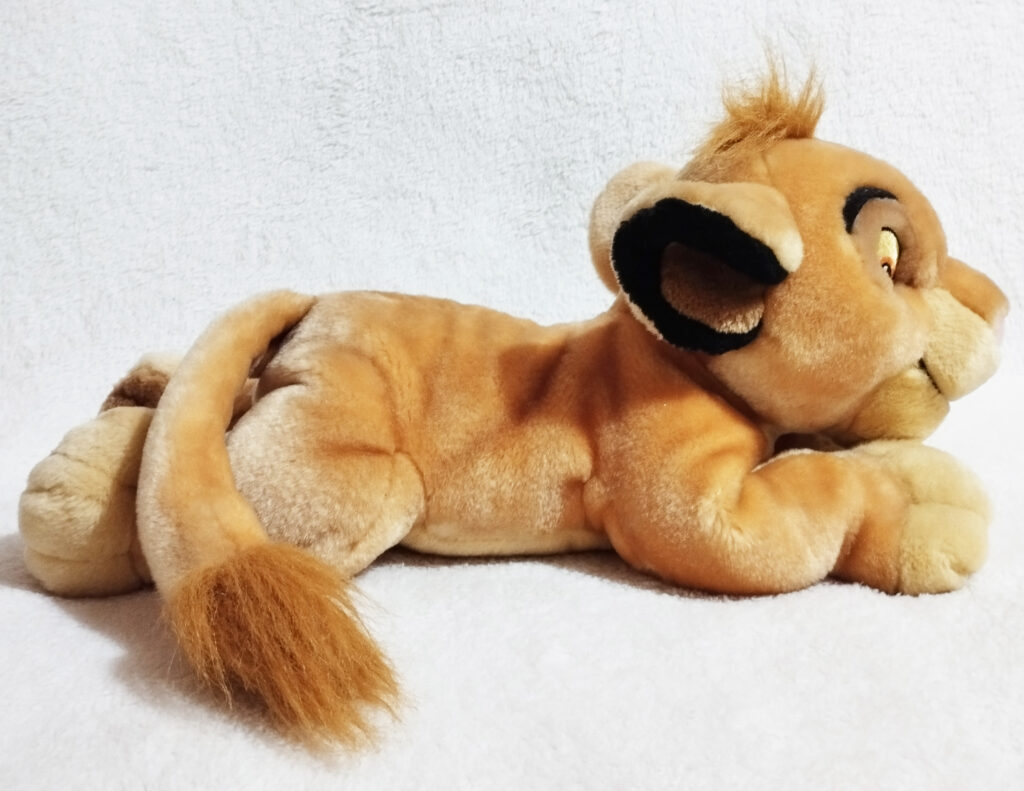 Simba is quite soft and floppy, making him ideal for cuddling. He has embroidered eyes, and fluffy hair and tail tip. His colours are iconic and like in the film, a slight brownish yellow and tan. His side profile is great proportional. He's generally in a laying on his belly pose. His fur feels similar to that classic 90s plush, but less rough so it's a slightly more modern version, with a medium pile.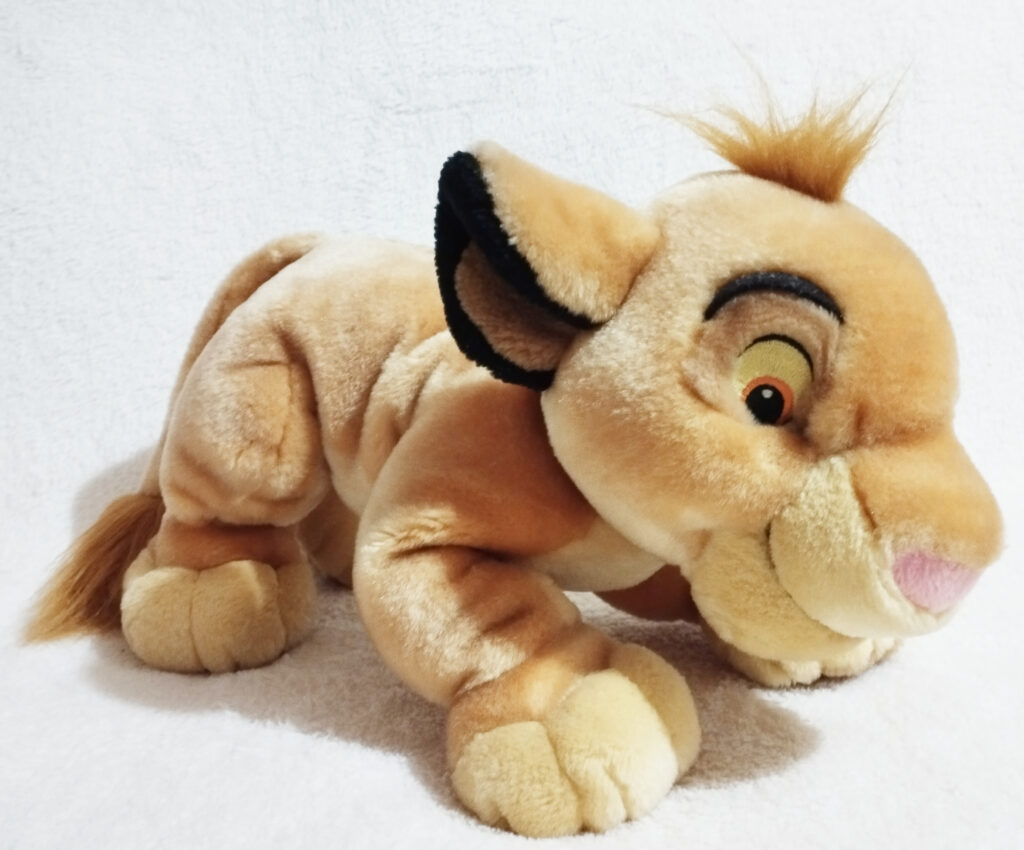 Due to his floppy nature, he is somewhat possible however. He can just about stand, although he is a bit top heavy, making it look like he's crouching or about to pounce.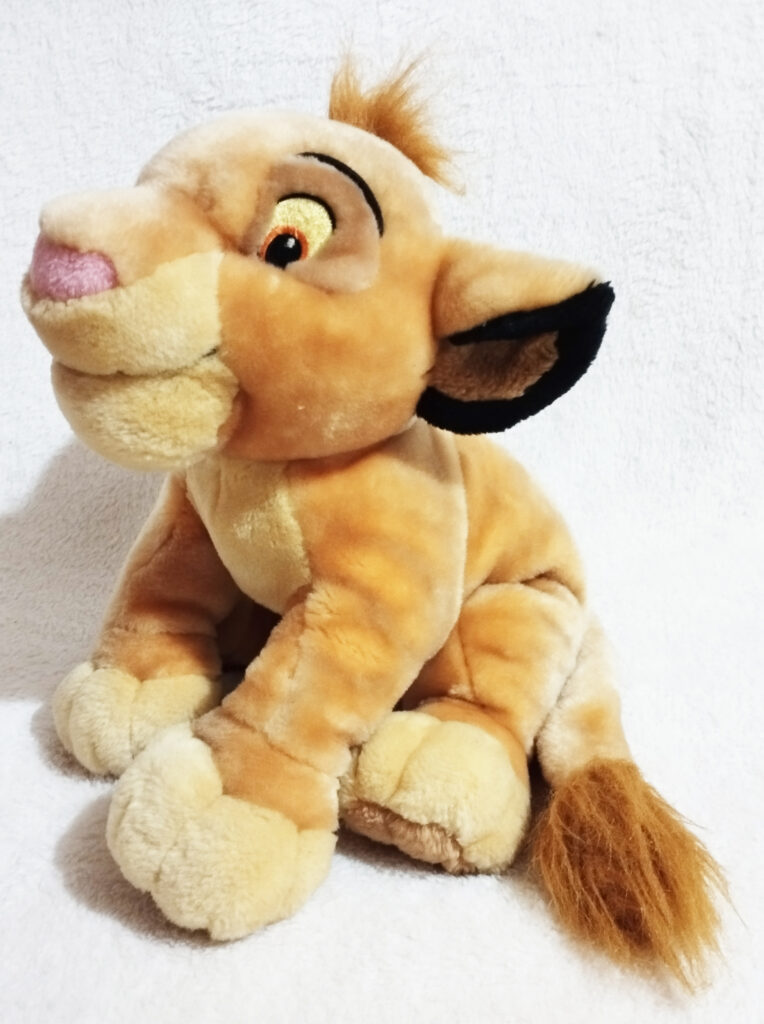 He can also somewhat sit, although it looks a bit unnatural. I find his face also somewhat chubby looking, which is mostly noticeable from the front and left side. Maybe that is just mine particular head sculpt though.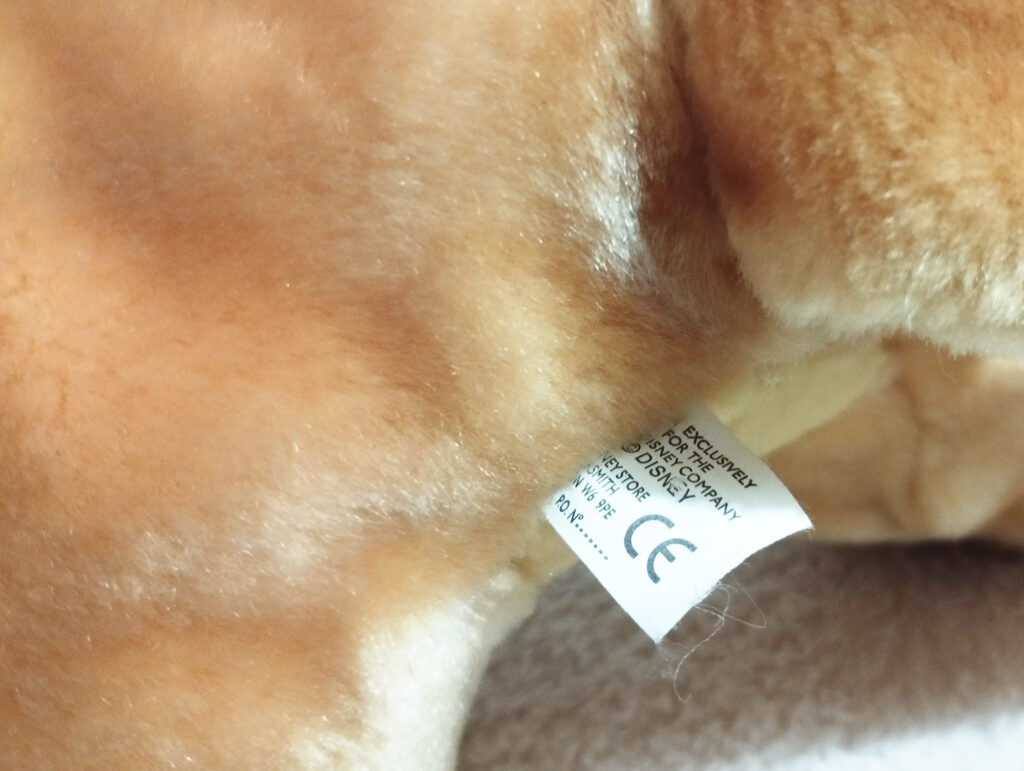 His tush tag is on his bottom on the left side. It's a standard London Disney Store one. He would have had a red hang tag on his left ear.
---
I can't remember how I got this Simba, but I think I bought him secondhand online as I thought he looked quite accurate. And his right side looks amazing, but his left looks a bit chubby somehow.
That said I love the colours on this Simba. Very movie accurate and not so saturated yellow. I also love his floppy laying nature. It reminds me of the floppy Mattel one, and it's just a nice plush pose to have in bed or for cuddling, and even playing as his limbs aren't so sculpted/posed.
I don't have much nostalgia for him, but I do like him a lot. He's pretty good looking too all things considered.
If you like The Lion King, Simba, Disney and floppy plush, you can't go too wrong with this one.
If you prefer stiffer plush, or dislike Disney / The Lion King, you'll give this one a miss.
---
Got any more details / information you think I should add? Or did I get something wrong? Do you own the same plush? Do you agree or disagree with my findings? Let me know in the comments below!