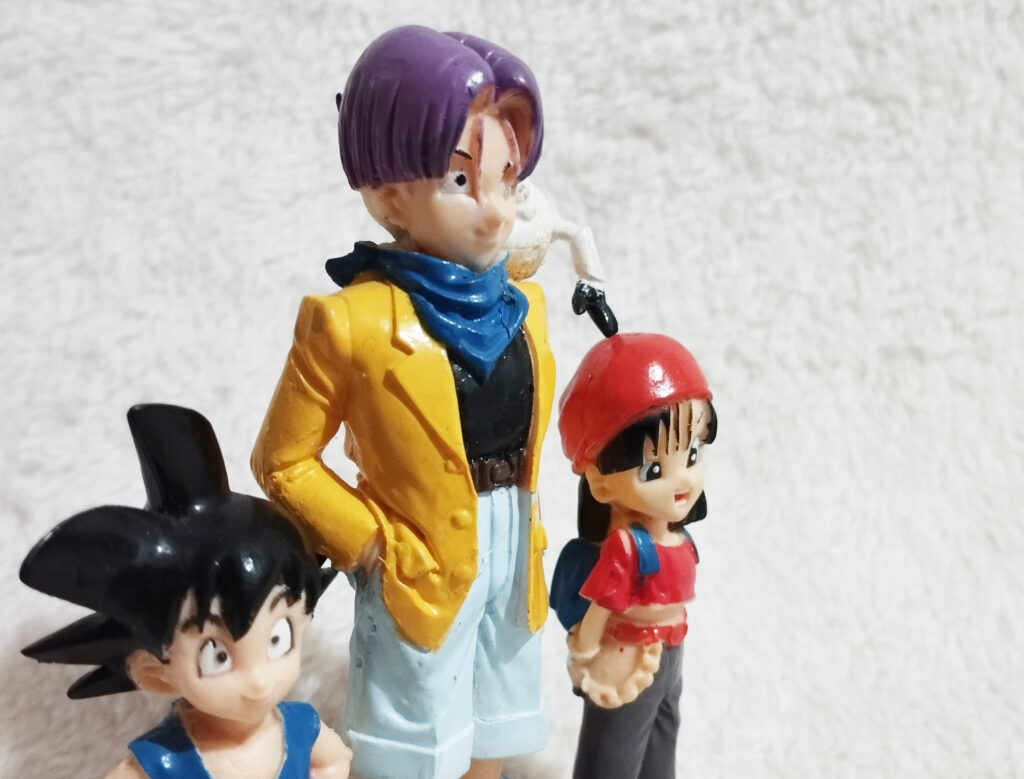 Series: Dragonball GT
Main distribution: Portugal / China
---
This is a set of 4 figures; Goku, Trunks, Gill and Pan.
They come packed on blue cardboard with a Dragonball GT image of Goku, Trunks, Gill and Pan on it, and simply says 3+1 adventure (assuming referring to the 3 figures + Gill). It was made in China and sold in Portugal, probably around 1996~2001.
No markings are present on the figures and it's unknown who made them.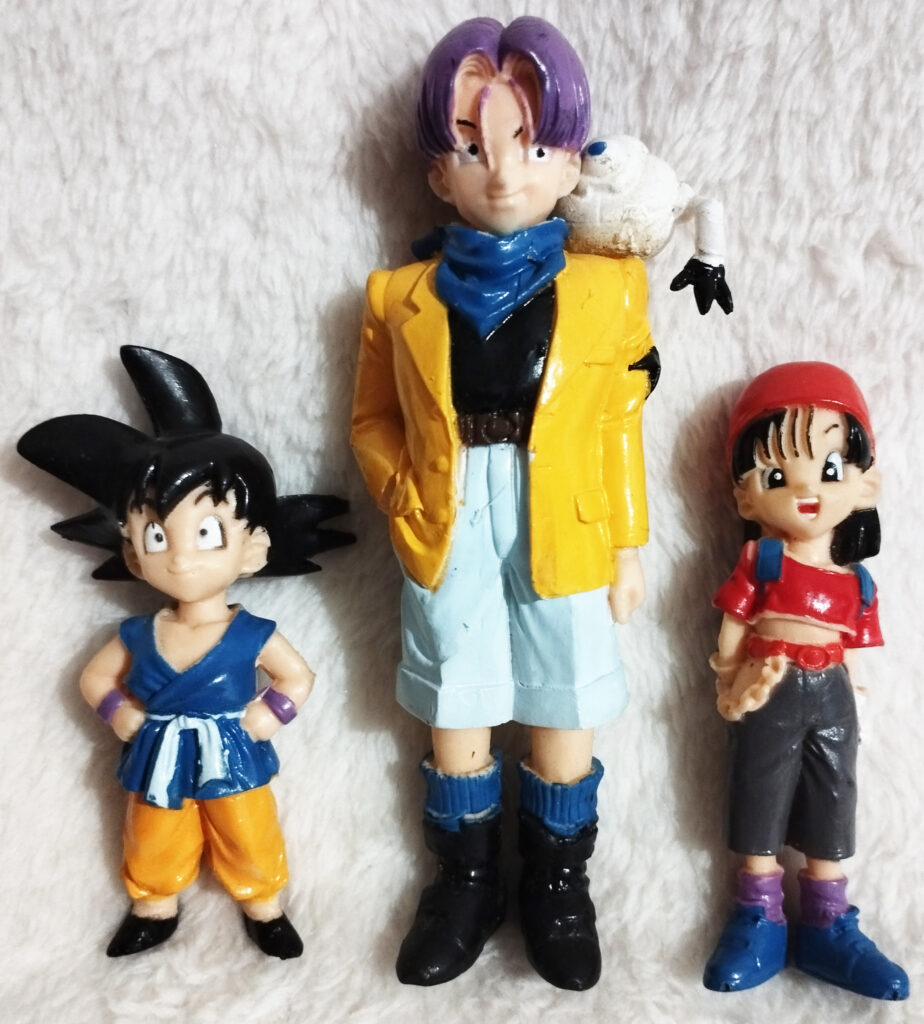 Goku is his younger form from Dragonball GT and is smiling, with his hands in his sides. He's wearing his trademark blue and yellow gi. Trunks is standing upright, with his right hand in his jacket pocket. He's wearing his trademark outfit from Dragonball GT; jacket, shirt, shorts. On his shoulder sits Gill. Pan is in her trademark outfit with red top and bandana, and has her right hand behind her and stands smiling broadly.
There's no articulation on the figures. Gill can be removed from Trunks' shoulder and "fly", as his legs are attached to Trunks.
The paint on these figures is awful. Besides the general sloppiness, Trunks' jacket is yellow. Gill's legs aren't painted / yellow as Trunks' jacket, and Pan's pants above the chain aren't painted / skin colour.
It's high likely this is a bootleg set. There's a resin model kit set that has the same figure molds, and it's likely this is copied from that.
---
There's surprisingly little Pan merchandise, or Dragonball GT merchandise in general. I bought this figures when I was a kid of a friend from Belgium. I wanted to have a Pan figure, and Trunks is always welcome. Gill is cute too. And although these figures aren't great, I do like Pan's pose here.
However, it's likely these are bootleg so I decided to sell them when I was moving. Nobody bought these however. And a decade later, I found the box of stuff I planned on selling back then at my parents. So I got them back now.
I have some nostalgia for these figures. They are derpy but it's a cool Pan figure. I've decided to keep them for now.
---
Got any more details / information you think I should add? Or did I get something wrong? Do you own any of these figures? Do you agree or disagree with my findings? Let me know in the comments below!