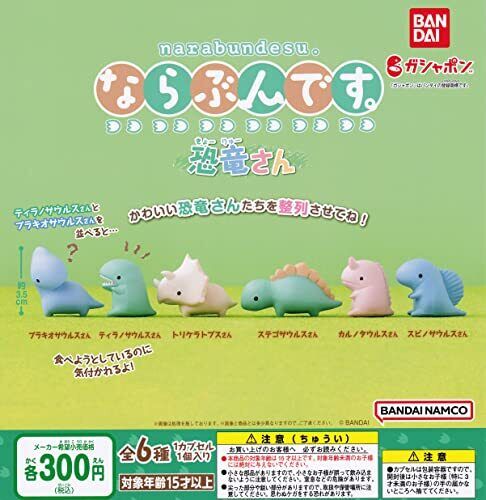 Company: Bandai
Release date: 2023+
Size: +/- 4cm
Main distribution: Japan / USA / UK (Gashapon machines)
---
These are a Gashapon series called "narabundesu" or "lined up" by Bandai. Several IPs have gotten this treatment, existing out of characters walking in a line. These are little dinosaurs. In English it's called "Let's get in line Dinosaur-san".
The figures can be obtained through a Gashapon machine. They come in transparent balls, so you can see which figure you have prior to opening it.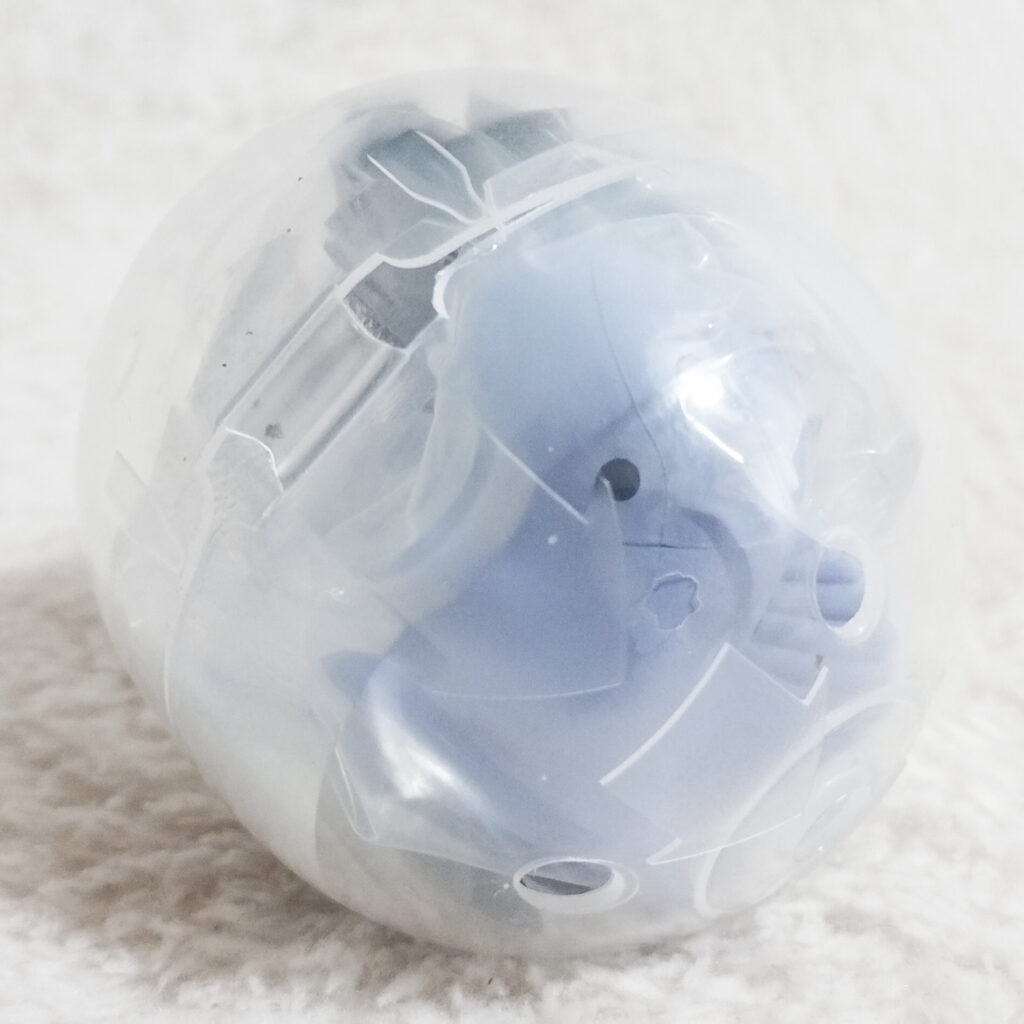 The figures are wrapped in plastic.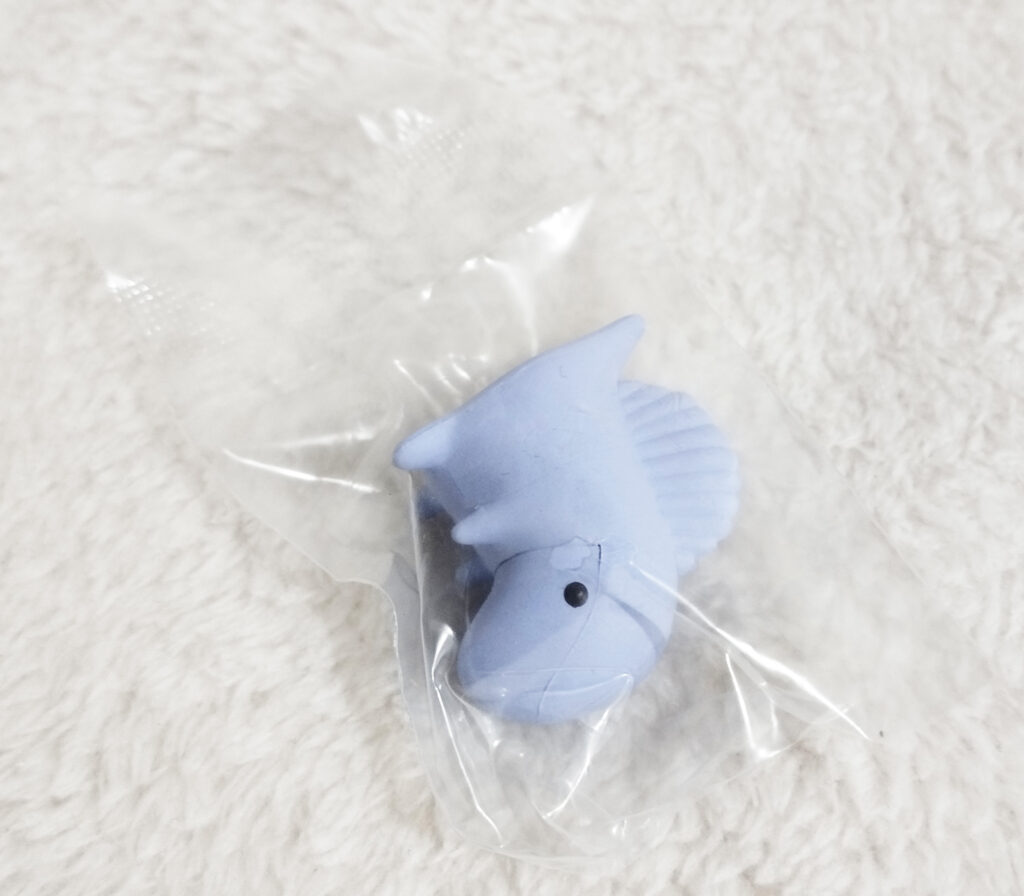 Narabundesu Dinosaur-San
Release date: Spring 2023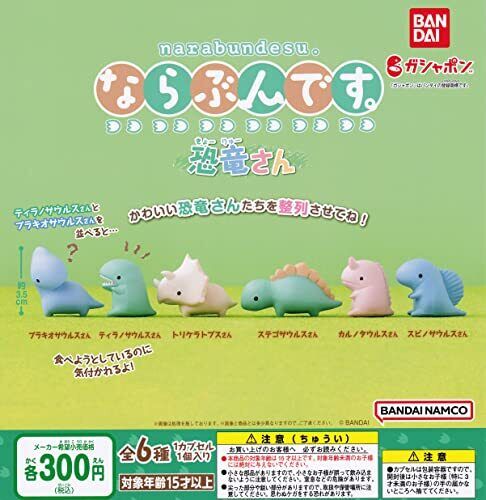 The first set exists out of Brachiosaurus-san, Tyrannosaurus-san, Triceratops-san, Stegosaurus-san, Carnotaurus-san and Spinosaurus-san.
I got 1/6.
Spinosaurus-san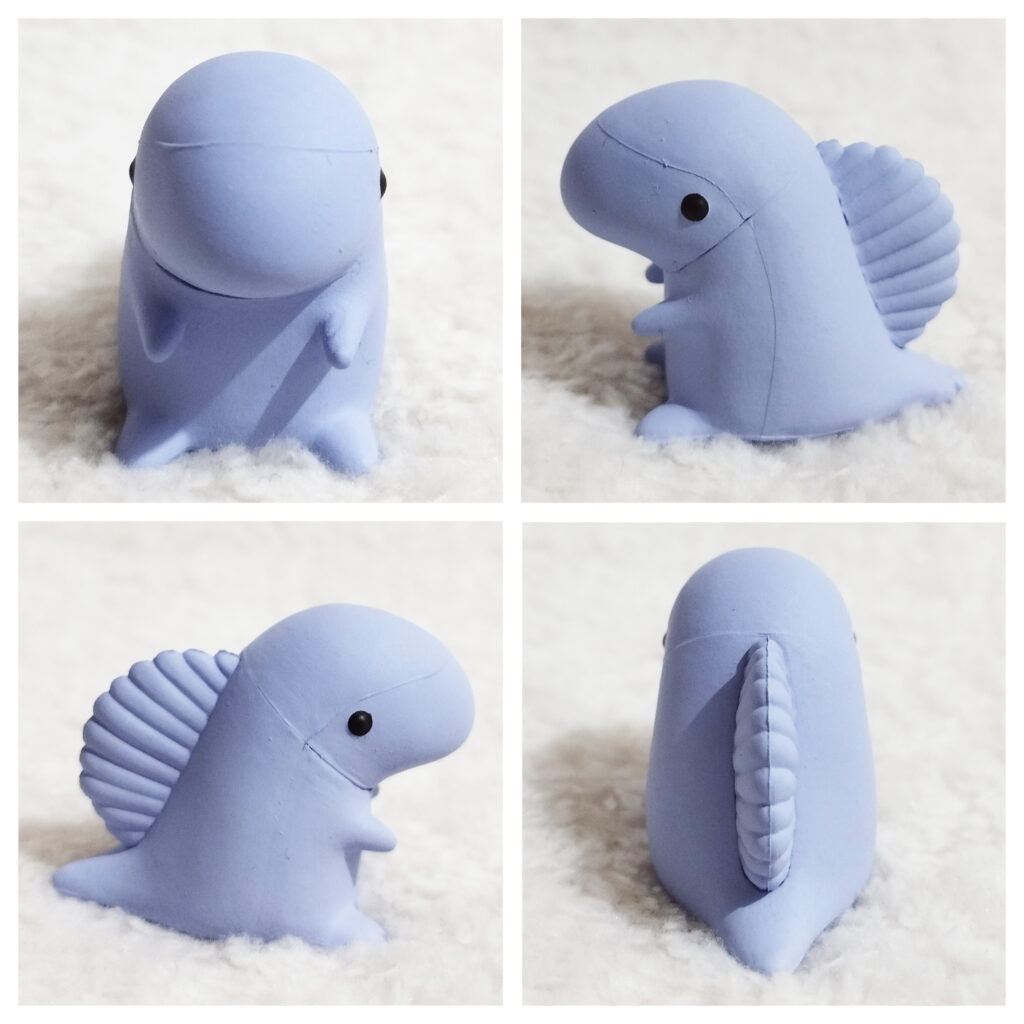 Spinosaurus-san is pastel purple of colour with 2 black dot eyes. It's standing upright, with its little arms forward. It has a fairly round body, with its iconic fan spines on the back. The branding is on the bottom, and reads: © BANDAI B. PHILIPPINES 2669541 and the 4 dots of Bandai.
Narabundesu Dinosaur-San 2
Release date: June 2023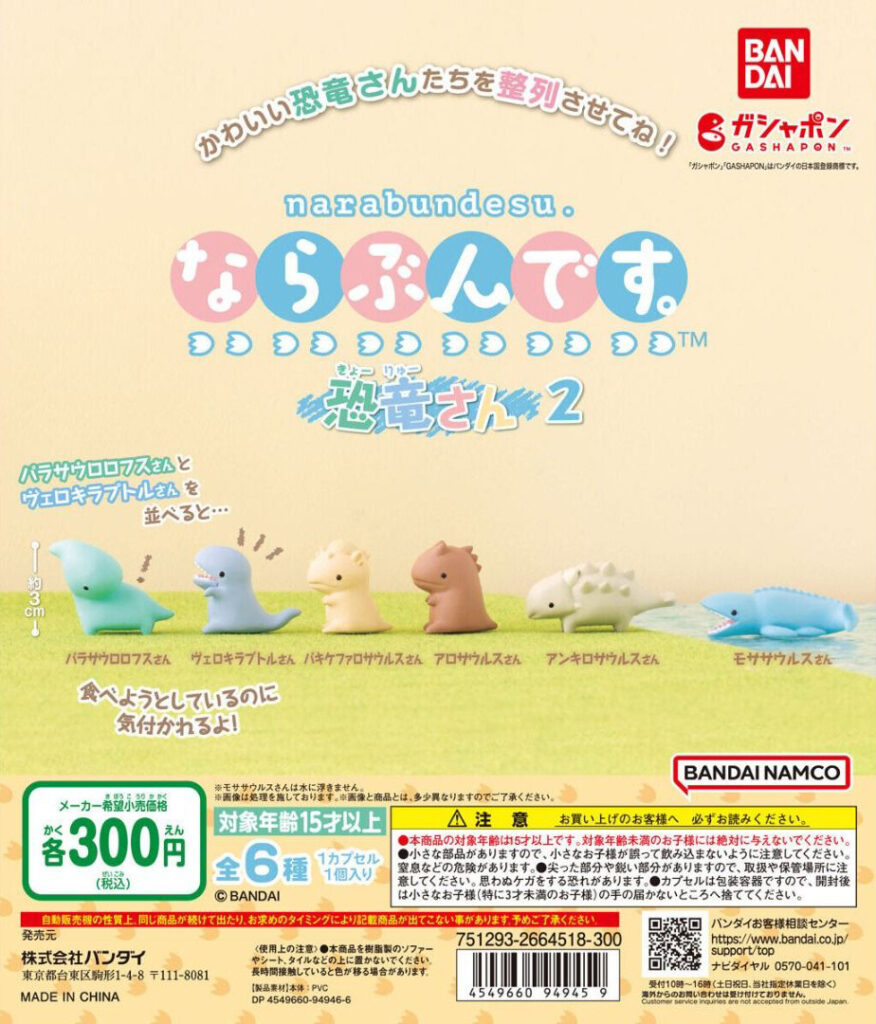 The second set exists out of Parasaurolophus-san, Velociraptor-san, Pachycephalosaurus-san, Allosaurus-san, Ankylosaurus-san and Mosasaurus-san.
I got 0/6.
---
We went back to the Gashapon store as I just love them too much, and they had this new series. The mark up is still a bit much (you have to buy special coins for the machines, which are £2 each. Then each machine, depending on what's inside, take a different amount of coins). These took x2 so £4 a try (which is the cheapest here). Considering these are ¥300 in Japan that is a bit more (especially now that the yen is quite low).
I pointed out these little dino's were new, and my other half took that as I wanted one. I actually don't like them that much, but Triceratops-san is kind of cute. Before I knew it he had gotten one and it was Spinosaurus-san.
Narabundesu is a cute series of Gashapon figures lined up, and I've seen several ones already. I have the miffy and Osumou-San ones too. Definitely a series I'll be looking out for.
If you like Gashapon and/or little figures, you'll like this series. Be advised they may be expensive depending where you find them.
If you prefer larger or articulated toys, you might give these a miss.
---
Got any more details / information you think I should add? Or did I get something wrong? Do you own these figures? Do you agree or disagree with my findings? Let me know in the comments below!