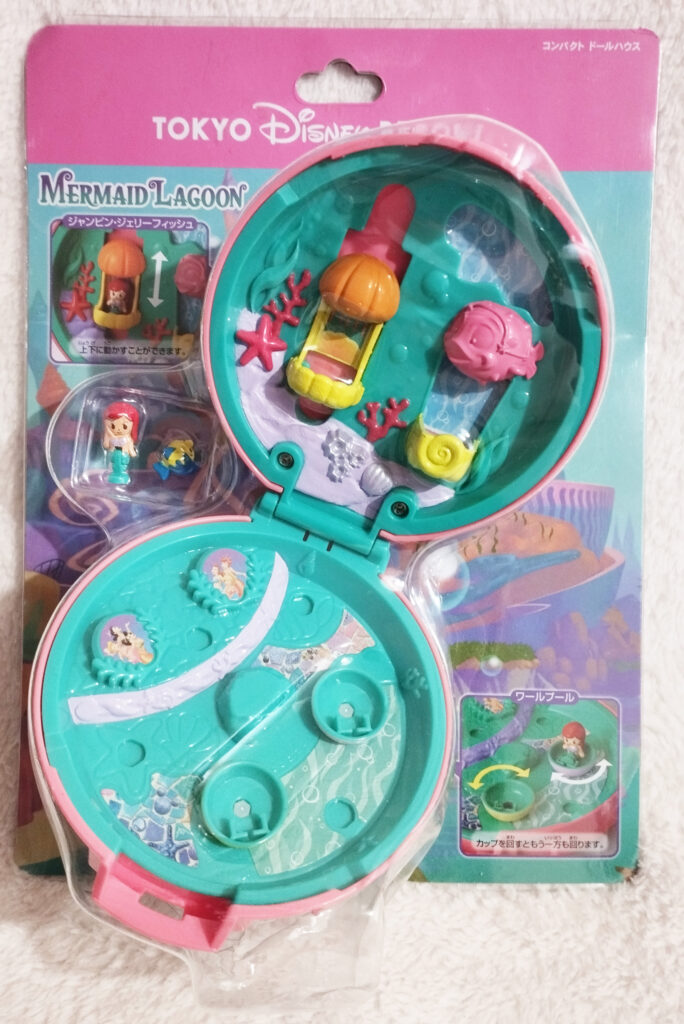 Company: Disney
Release date: April 2021
Size: 11cm
Main distribution: Japan (Tokyo Disney Resort)
---
Tokyo Disney Resort released 2 Disney compact dollhouses exclusive to the park there.
Similar to Polly Pocket or the Disney Tiny Collection, the sets exist out of circular compacts with tiny dolls.
2 Compact Dollhouses were made;
– It's a Small World
– Mermaid Lagoon
I got 1/2.
Mermaid Lagoon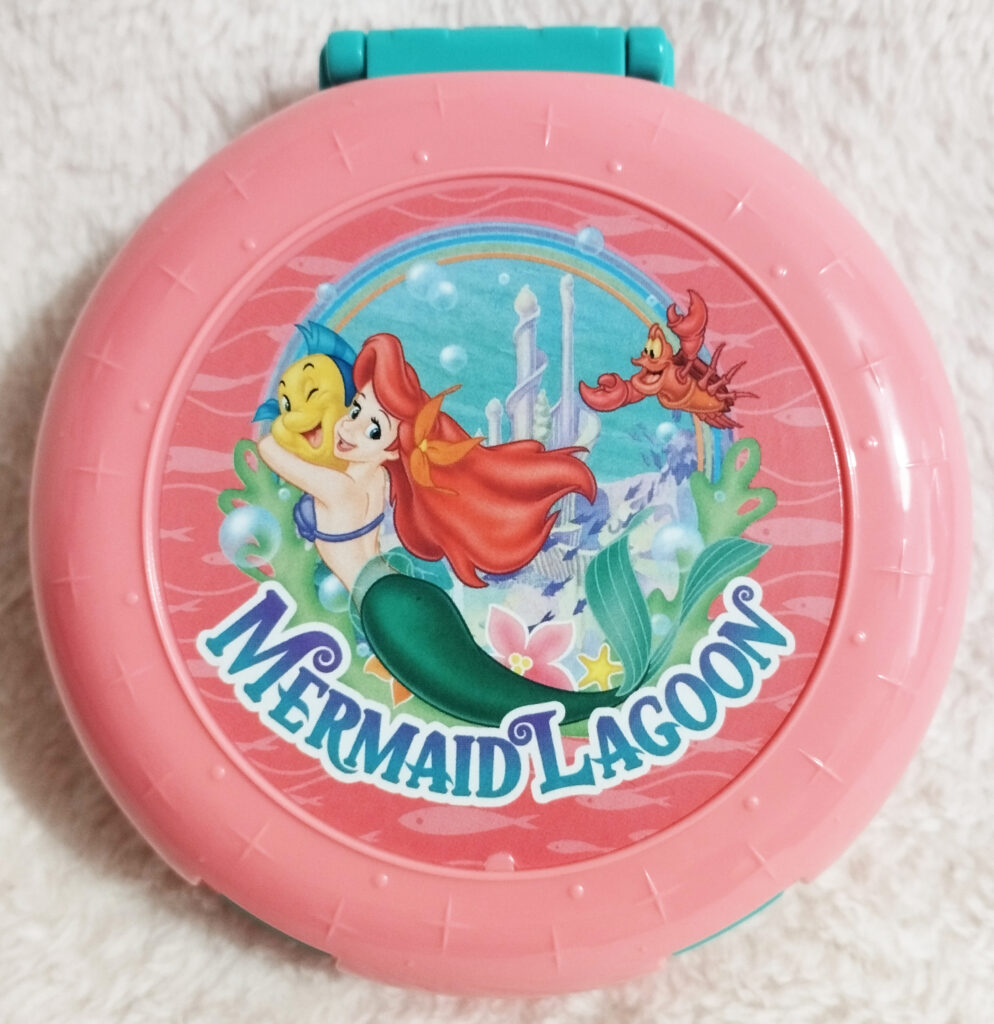 The case is a coral pink circle, with a large sticker on the centre with Mermaid Lagoon on it. It depicts Ariel, Flounder and Sebastian with the Kingdom in the background.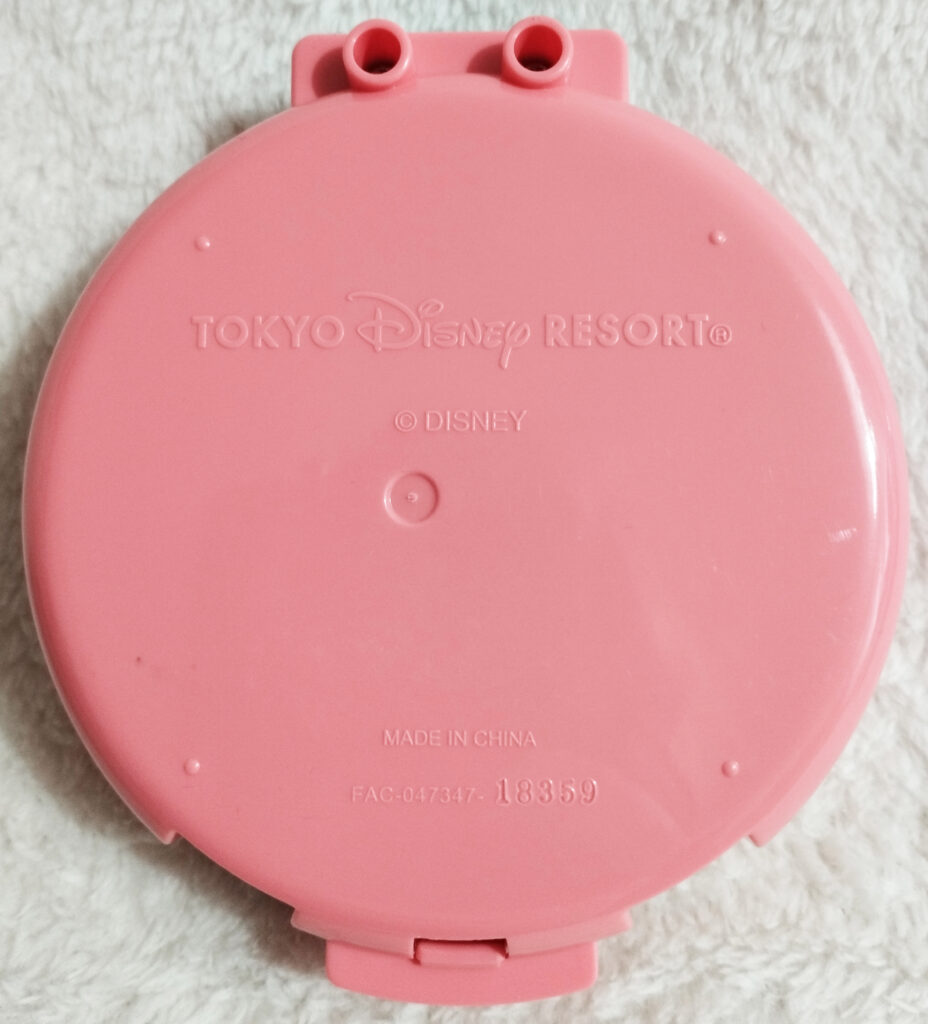 On the back it reads in raised font: TOKYO Disney RESORT®, © DISNEY, MADE IN CHINA, FAC-047347-18359.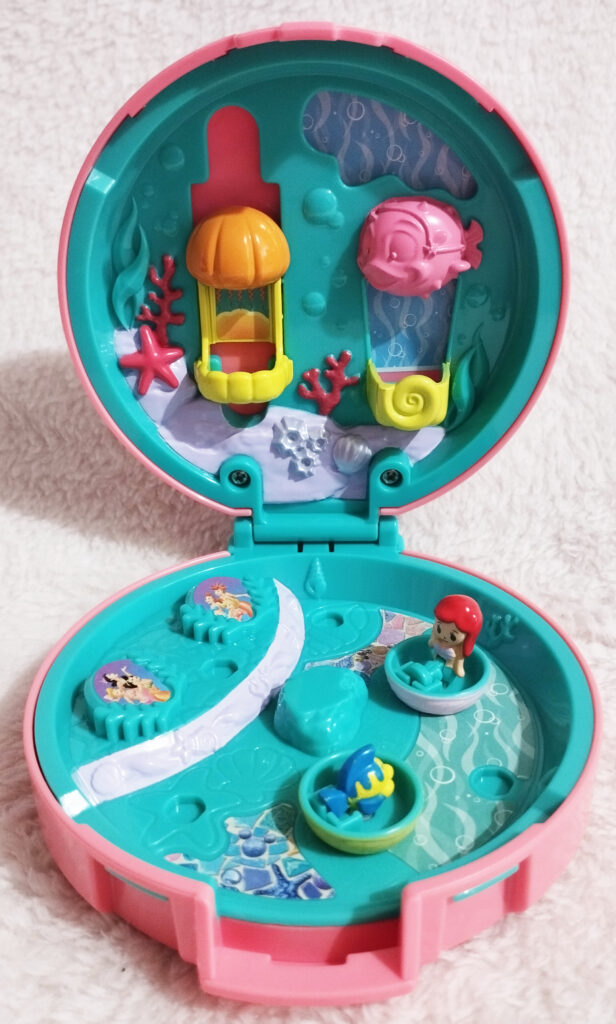 The inside shows an underwater play area. In the upright section is a jumping jellyfish and blowfish balloon race. The jellyfish can be moved up and down, and in both a figure can be placed. In the floor section is a whirlpool and the Mermaid Lagoon Theatre. Figures can be placed in the cups in the whirlpool, and the cups can spin. There's 4 holes for the dolls to stand.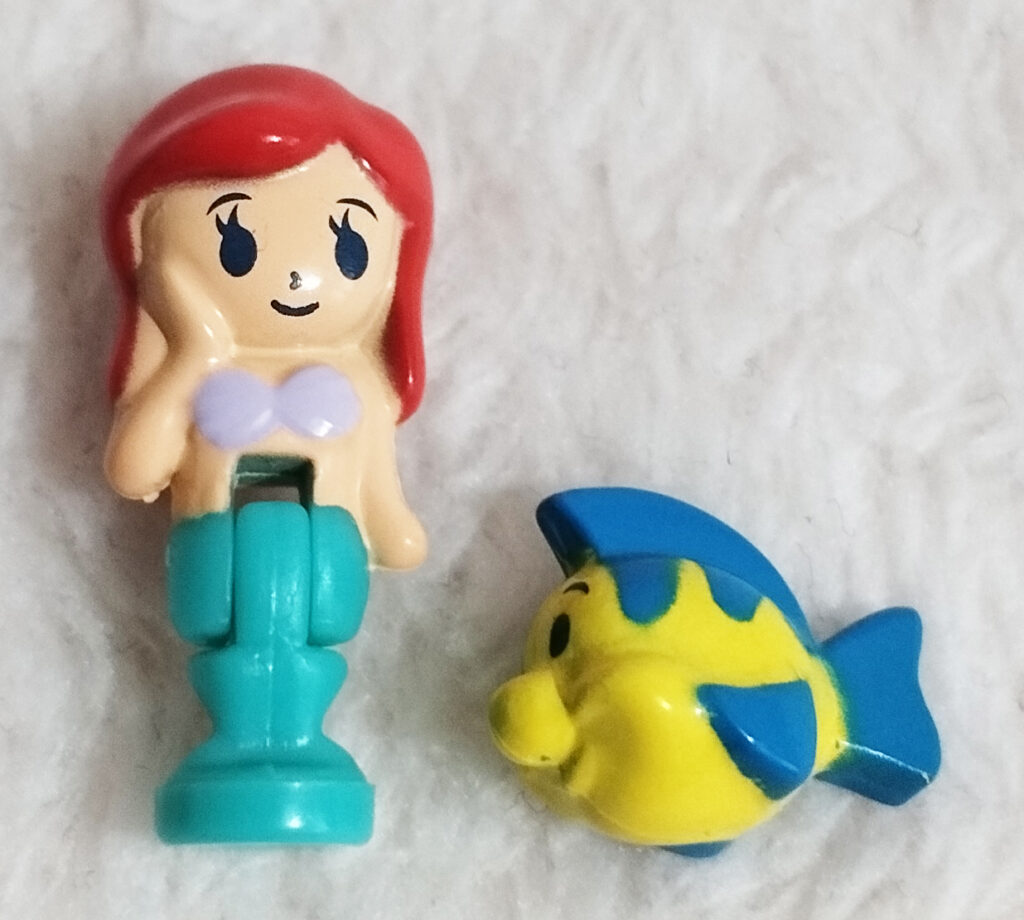 The set comes with 2 figures; Ariel and Flounder.
---
When I saw Tokyo Disney Resort had Polly Pocket like Disney toys, I needed to have them. They're so tiny and cute!
I found a personal shopper online who could get me them. I was a bit worried as it was my first time, but they seemed reputable with a large following, and they communicated well so I had nothing to worry about. Unfortunately, It's a Small World, with Mickey and Minnie Mouse had already sold out. But they managed to get me Mermaid Lagoon at least. My next worry was the international post, as this was still a bit hit and miss at this point in time. Luckily it arrived fine.
It was a bit expensive to get this in the end, but I'm so glad I got it. The face print on Ariel is adorable! And teeny tiny Flounder is precious. I'm sad I missed out on Mickey and Minnie, as I would have loved to have them both and complete the series. It seems, despite their popularity, they never made more of these compacts.
If you like Disney, tiny things, little scenes and cute playsets, these are great for you.
They can be expensive though, especially having to get them overseas.
If you like bigger toys, these won't be for you.
---
Got any more details / information you think I should add? Or did I get something wrong? Do you own any of these? Which one is your fav? Do you agree or disagree with my findings? Let me know in the comments below!