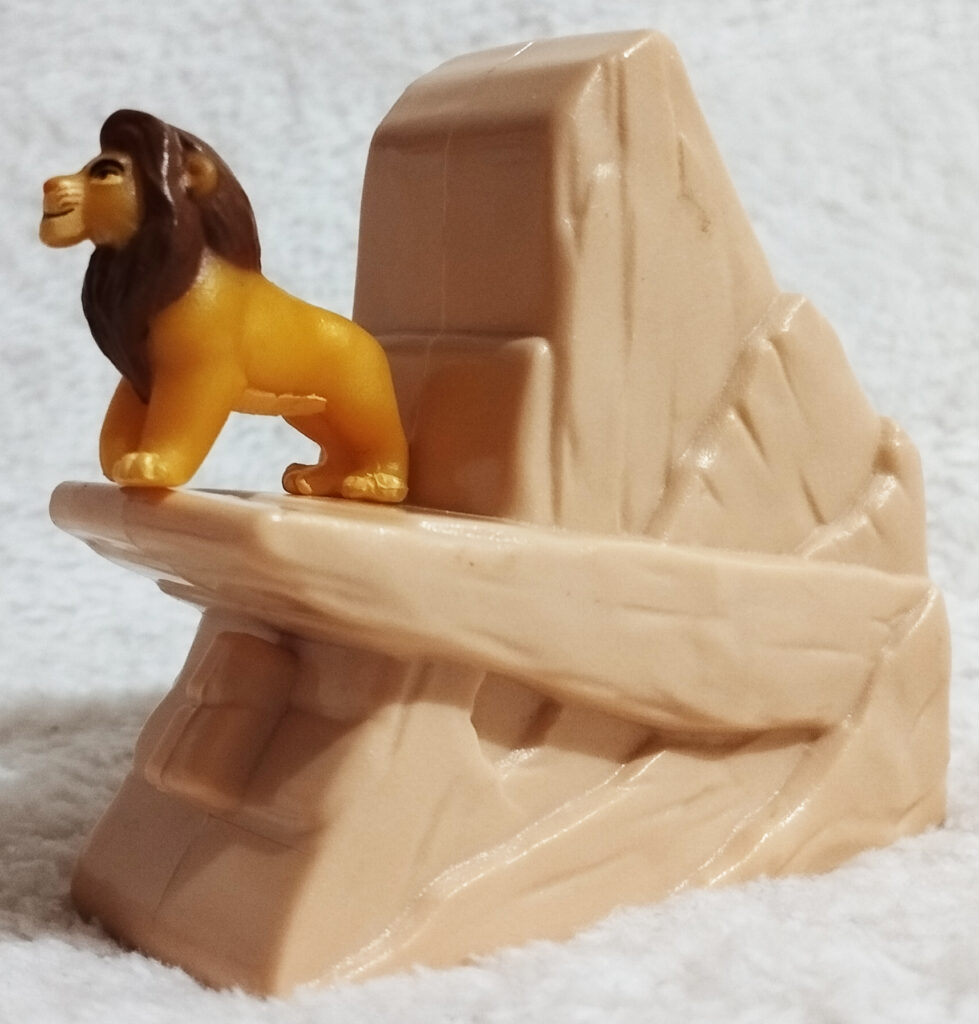 Company: Mattel
Release date: ~1994+
Size: +/- 6.5cm
Main distribution: Europe / America
---
The Mini Pride Rock playset from the Lion King exists out of a compact with tiny figures, similar to Polly Pocket, the Disney Tiny Collection and the Once Upon a Time Lockets.
The compact is a rendition of Pride Rock, with both halves identical but mirrored.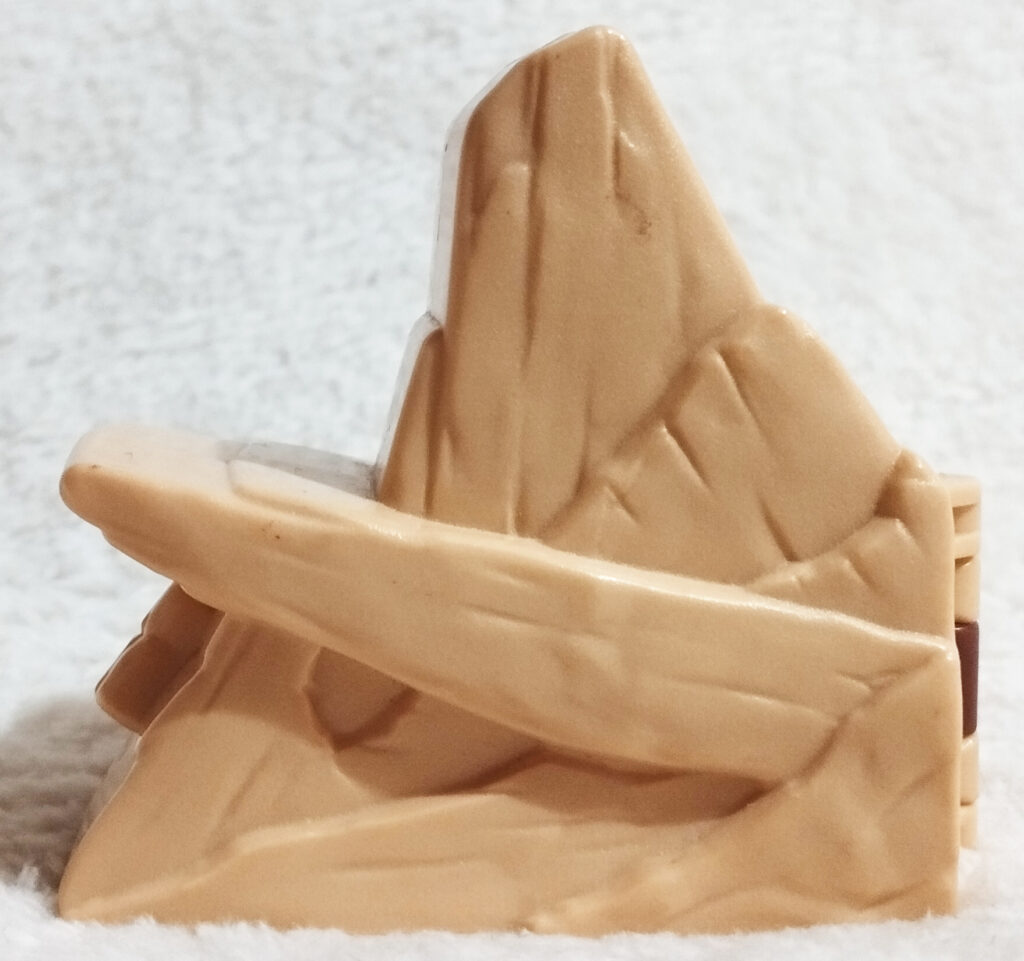 Along the base on one side it reads in raised font: ©DISNEY CHINA.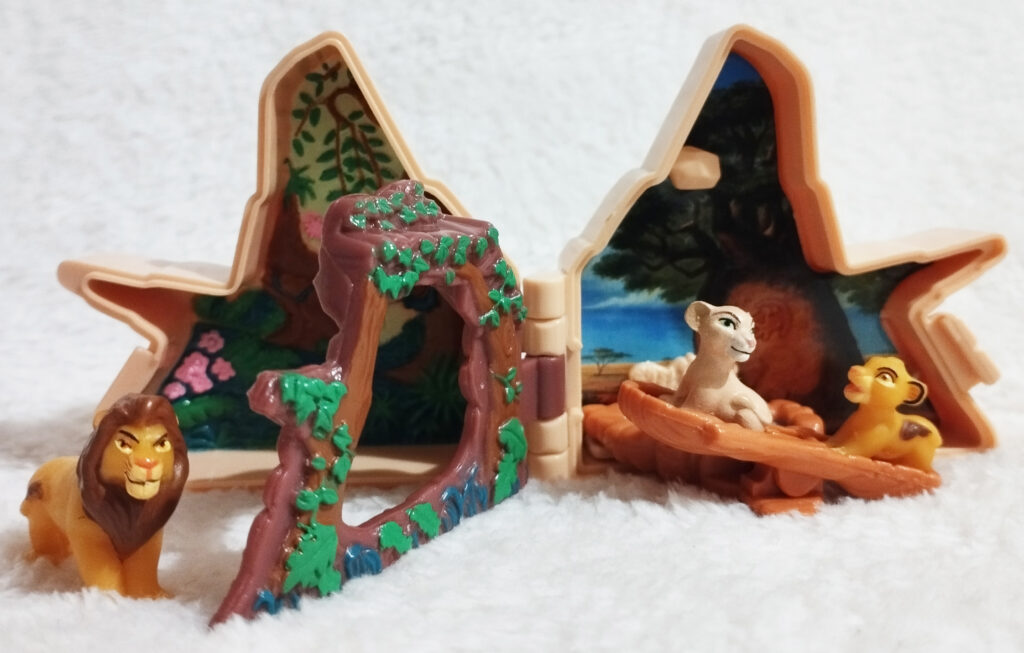 The interior shows scenes of the jungle on the left, and Rafiki's tree on the right. There's a divider in the middle that acts as a foliage tunnel. The right side has a little reflection pond and working seesaw, which can be pulled down.
The set comes with 3 figures; Adult Simba, cub Simba and cub Nala.
The set later got rereleased for The Lion King II, Simba's Pride. Cub Simba and cub Nala have been replaced with cub Kiara and cub Kovu. The rest of the set, apart from the packaging, is identical.
---
When I was a kid, I was a massive fan of the Lion King. My aunt bought me the Disney Tiny Collection Lion King Playcase for me and it is still one of my favourite toys. Had I known this existed at the time I would have loved it too.
I was lucky to stumble upon this one while looking at Polly Pockets one day, and it was complete too, so of course I bought it. Maybe one day I'll get the little Kiara and Kovu too.
Although I don't have any childhood memories or nostalgia attached to this particular set, it's tiny and the Lion King so of course I love it. The seesaw is a nice play mechanic as well, even though it doesn't have much to do with the film. Little compacts are just great and I'm so glad to add this one to my collection.
If you like the Lion King, tiny things, little scenes and cute playsets, this set is great for you. It can be expensive now though, especially as the Lion King is much loved.
If you like bigger toys, this won't be for you.
---
Got any more details / information you think I should add? Or did I get something wrong? Do you own this set? Do you agree or disagree with my findings? Let me know in the comments below!