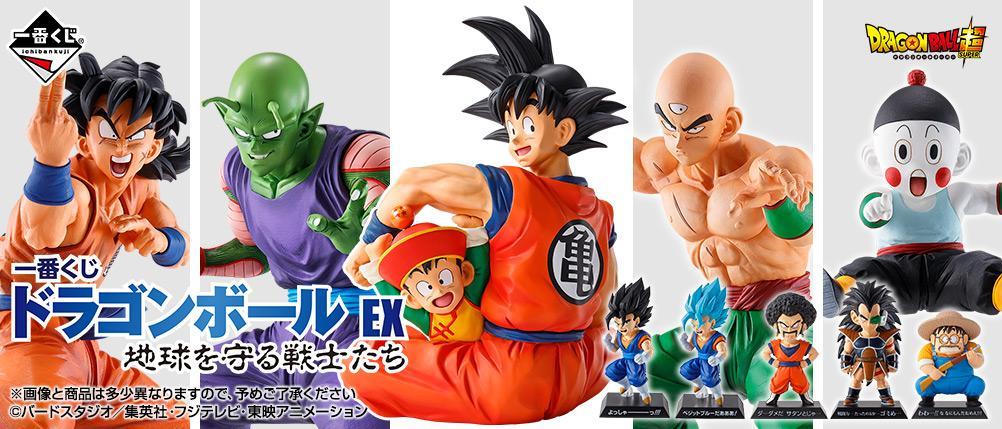 Series: Dragonball Z / Dragonball Super
Company: Bandai
Year: 6 March 2021
Size: +/-17 cm
Main distribution: Japan
---
This is the Ichiban Kuji for Dragon Ball EX "Warriors who protect the Earth". This is the third line-up after "History of Rivals" and "Strong Chains" respectively, and the first with the name Dragonball EX to distinguish it as its own series now. These items could only be won in a Kujiban lottery, hence the name.
The line up here consists of the prizes A) Goku & Gohan (anime), B) Piccolo, C) Tien, D) Yamcha, E) Chaotzu, F) figures from the Dragon Archives line, G) metal coasters, H) towels, I) visual boards, Last One) Goku & Gohan (manga).
The line is focused on the warriors who protect Earth, as the name suggests. As Yamcha, Krillin and Roshi have been done in the previous series, the focus was now on Piccolo, Tien and Chaotzu. Unlike other Ichiban Kuji sold at convenience stores, this one is sold at bookstores, hobby shops, arcades, drug stores, etc.
I got the A prize, Goku & Gohan (anime). I will list the other prices here as well though.
A) Goku & Gohan (anime)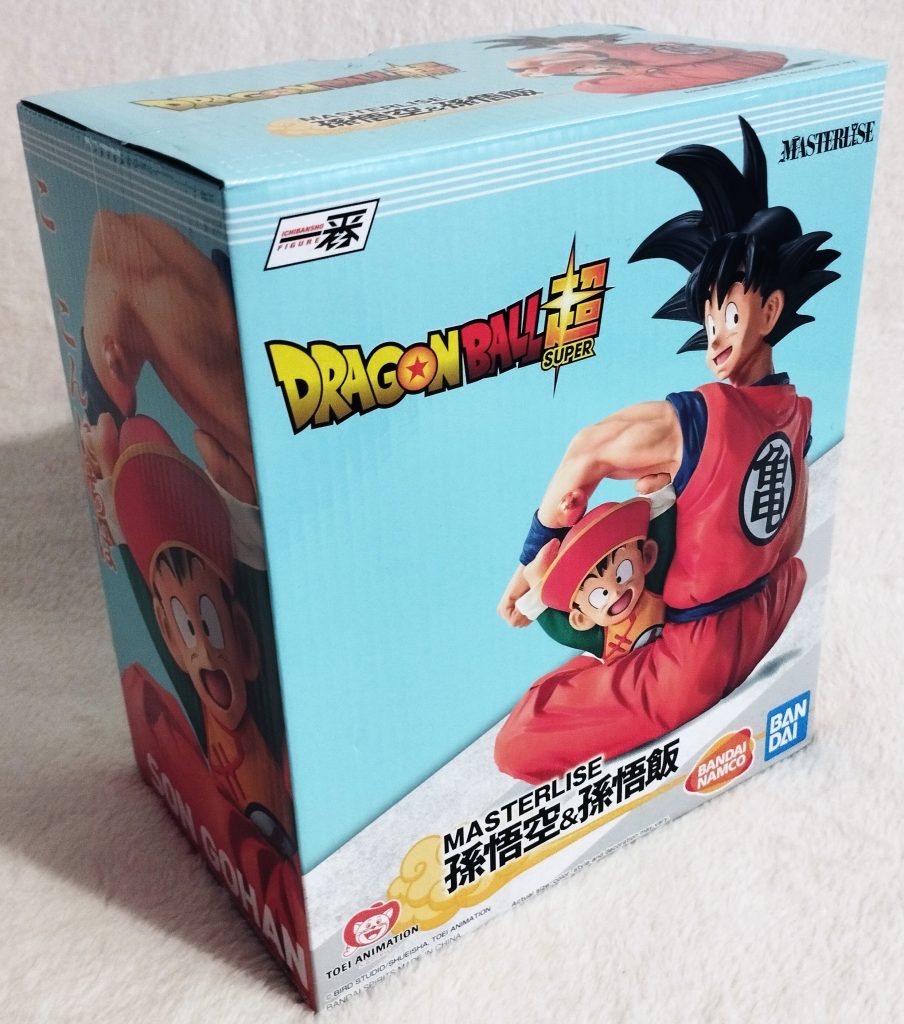 It comes in a blue box with the figure promptly on the front, and closeups of Goku and Gohan on the sides. It usually has a big A in the corner to indicate prize A, but mine seems to be missing that. I bought it in a comic book store, so it's possible it has been redistributed later outside the Ichiban Kuji or possibly redone for the Western market?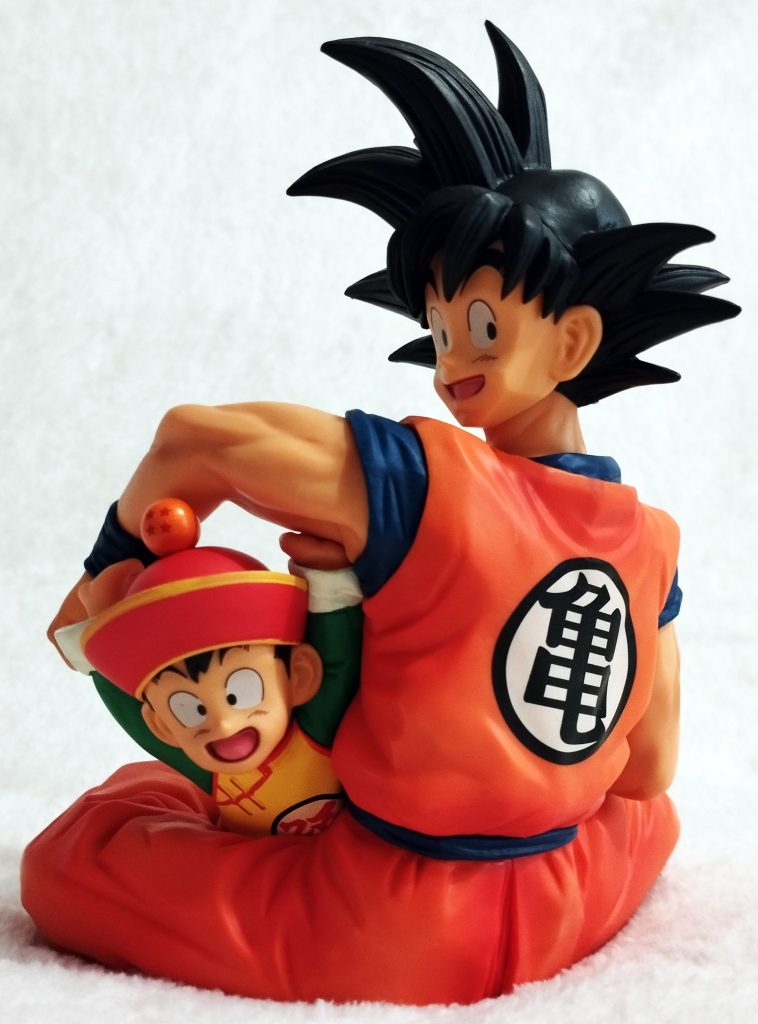 This figure is based on the father & son eyecatch that played in the anime Dragonball Z from the Raditz Saga through to Great Saiyaman Saga (Episodes 1-199). Before the commercial break, (adult) Goku is seen sitting with his back to the viewer, legs and arms crossed. After a moment, he turns his head around towards the viewers and grins, then another moment later, young Gohan pops up from his left, holding his arm. They both smile as the Dragonball Z logo pops up in the upper left-hand corner.
Mr. Rhira was in charge of the figures and struggled a bit with the prototype for this figure.
On the modelling side, I struggled with the prototype. In a good way, animation made the best use of "pictures", so it was difficult to make it three-dimensional. For example, Gohan's head is in front of Goku's arm. As an expression of animation, I think that it is a technique that gives Gohan a sense of dynamism that pops out of the screen, but if it is faithfully three-dimensionalized, it will be in a fairly acrobatic posture. As you can see by actually imitating this posture, Goku's pose also has a difficult angle to turn his head. However, rather than pursuing such "accuracy", I wanted to reproduce the charm itself transmitted from the animation, so this time I was particular about the appearance from the front! With that intent, I would like all discerning figure fans to take it with a broad heart …!

Mr. Rhira – BANDAI SPIRITS Rhira Co. , Ltd.
https://dragonball.news/news/n210305889.html – google translated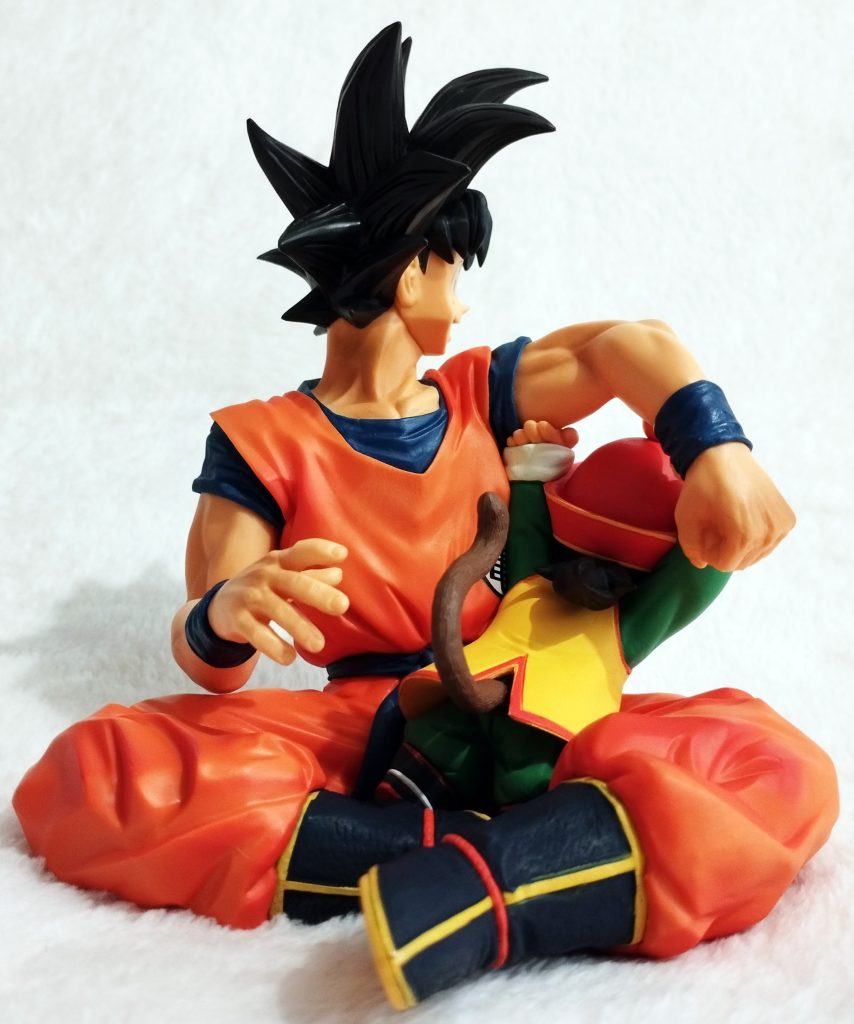 Personally I think the figure is a great 3D version of that 2D scene. Gohan does lean having him pop out, almost tumbling out of Goku's lap, and Goku's head is reasonably turned to give it a more realistic pose, especially when viewed from all angles.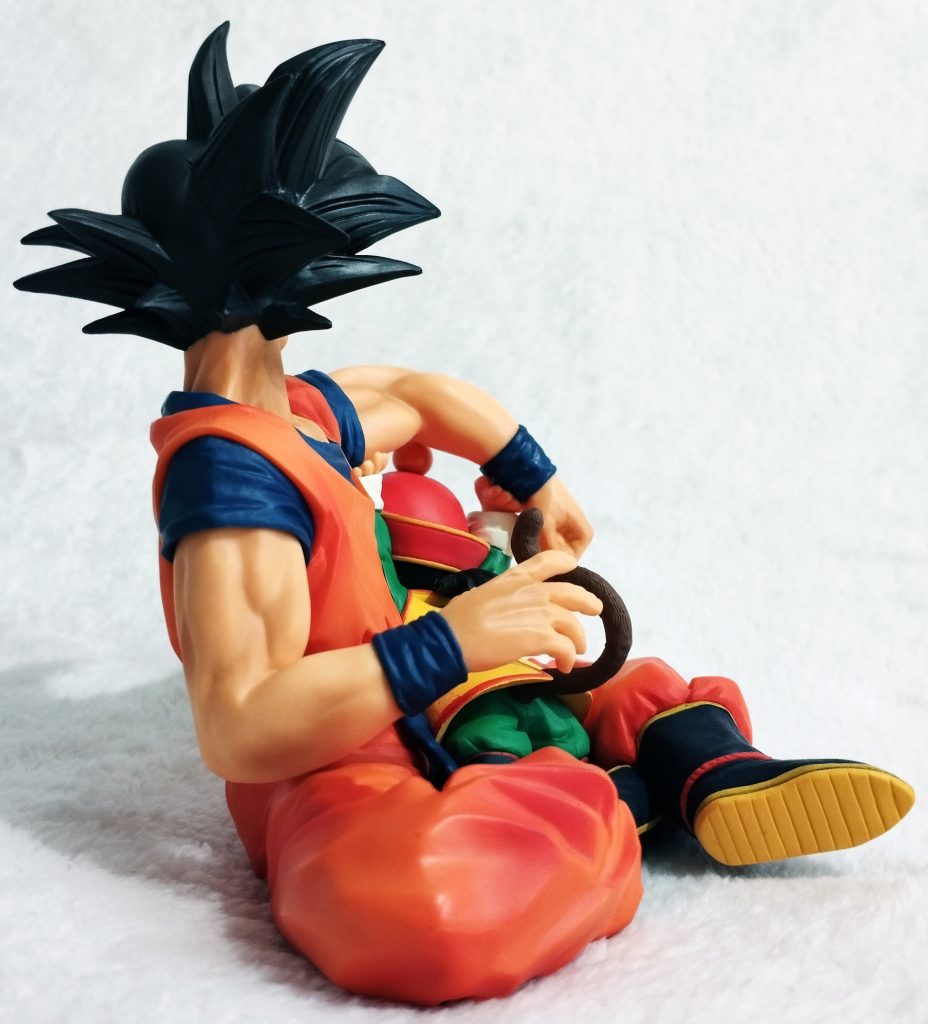 The proportions are spot on as well as the colour and facial expressions. It's such an iconic scene for fans of the anime, and cute as well.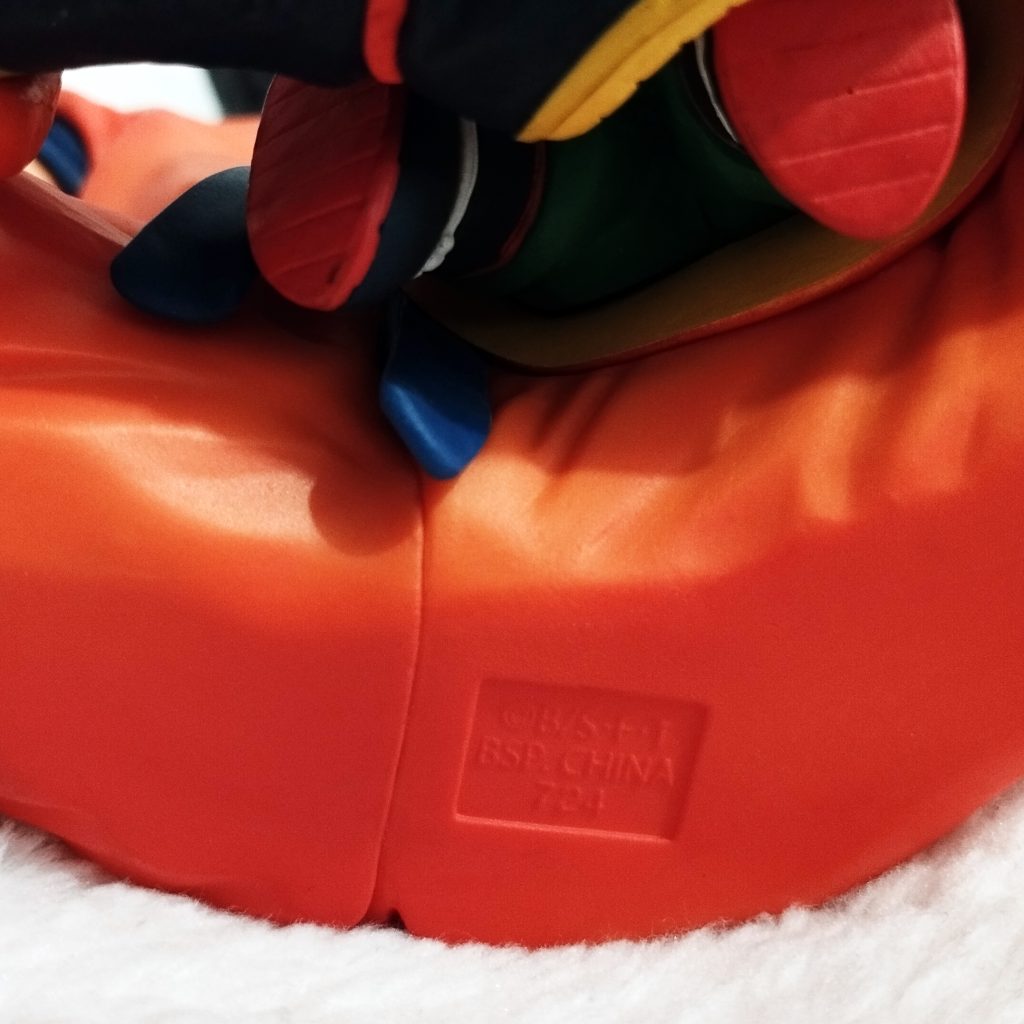 The branding is underneath Goku. In an imprinted square it reads © B/S·F·T BSP. CHINA 734.
B) Piccolo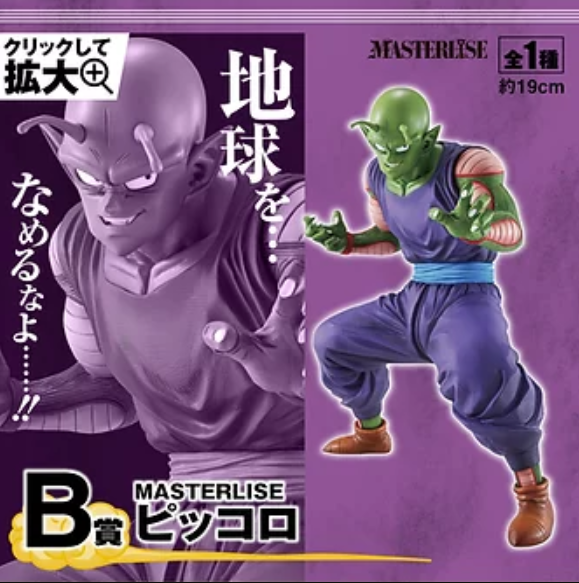 This Piccolo is based on early Dragonball Z, with a glaring and wild charm, and a round cheek and sharp chin.
C) Tien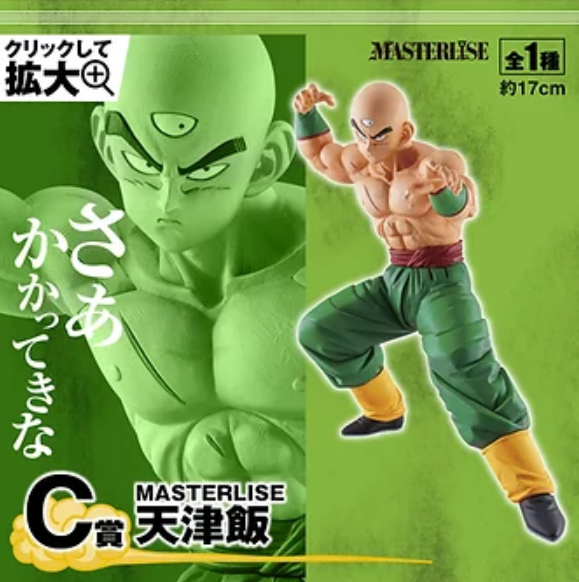 Unlike other figures, the muscles on Tien are rounded and less angular.
D) Yamcha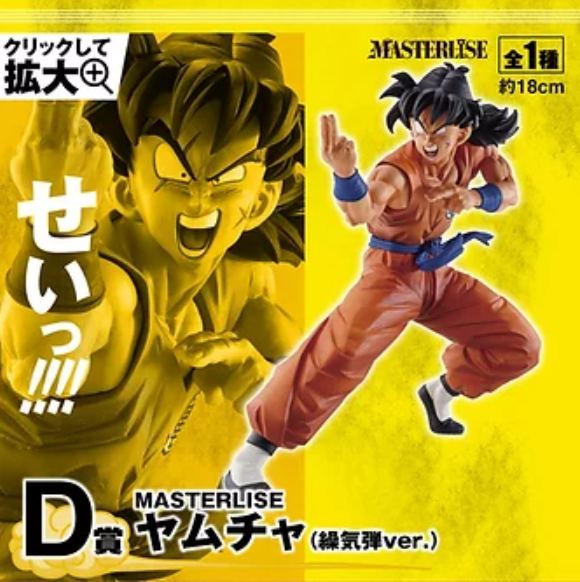 A return of Yamcha, but in a different pose from the "History of Rivals" set.
E) Chaotzu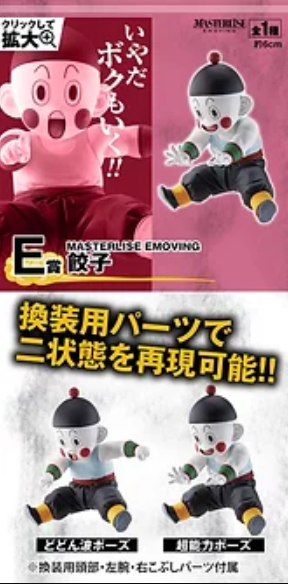 Mr. Rhira couldn't decide on the pose, so made both!
F) Dragon Archives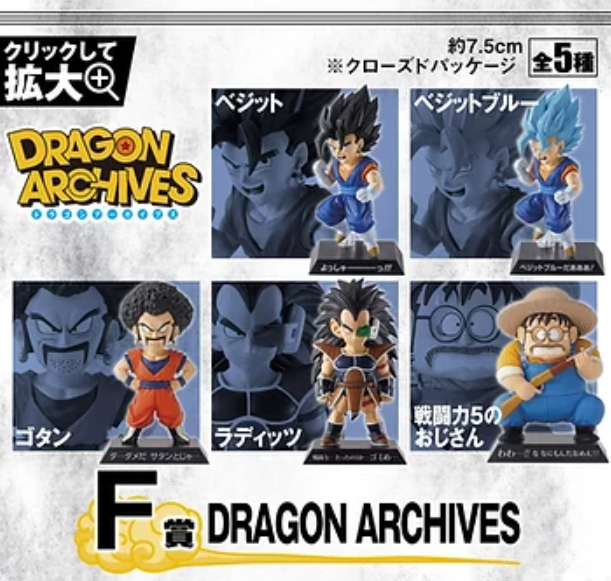 5 figures from the Dragon Archives; Vegito, Super Saiyan Blue Vegito, Gokule, Radditz and the scared Farmer.
G) Metal coasters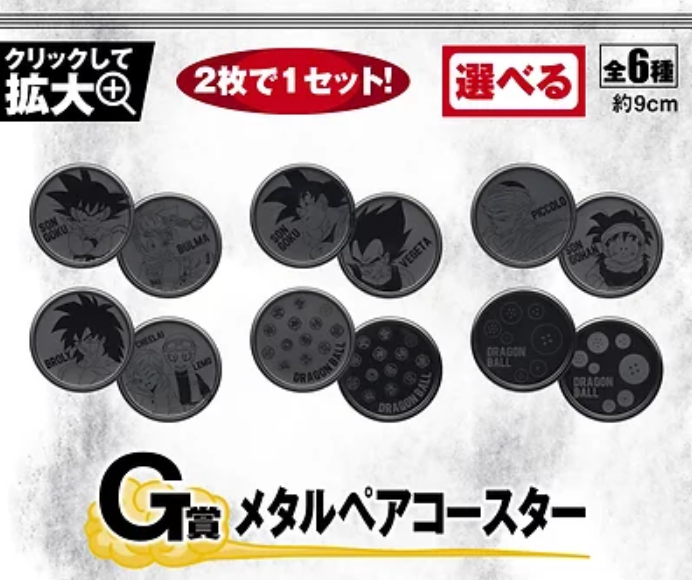 H) Towels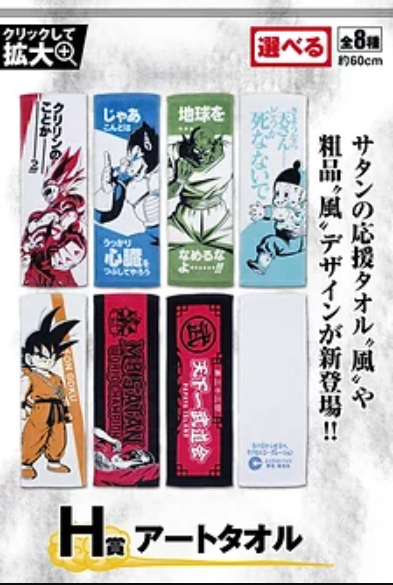 I) Visual boards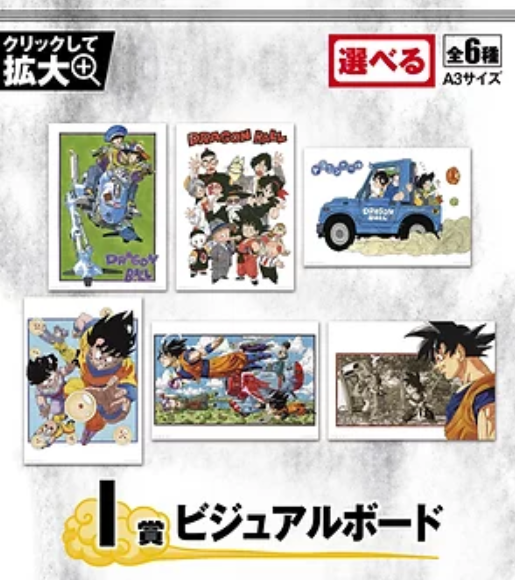 Last One) Goku & Gohan (manga)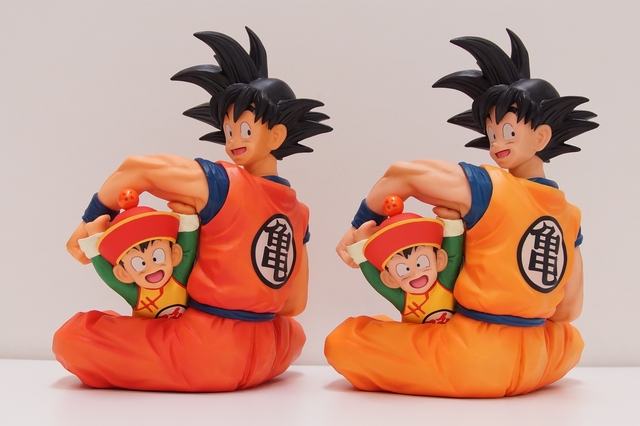 This is the same figure as Prize A, but in a manga paintjob instead of anime. It comes in a red box instead of blue to differentiate it. The colours are lighter, assuming to more mimic Akira Toriyama's watercolour works rather than the popping tv colours.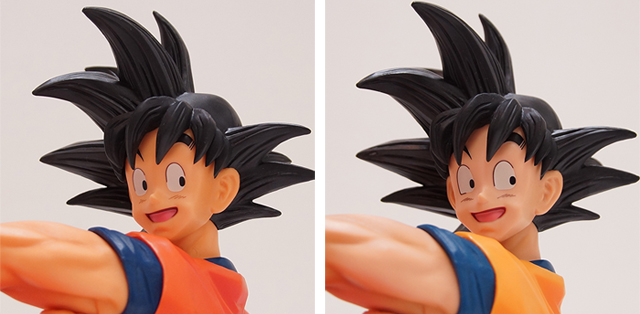 The anime version has larger eyes with a rounded eyeliner. The manga version stays closer to the artwork.
---
The only statues I ever bought of Dragonball Z were the busts from Palisades. I've sold them eventually, as they didn't fit my collection. I was never really found of statues. I liked toys more (posing, cheaper, less fragile, more childlike).
Most Dragonball statues also look really intense. A lot of rough men in battle poses, or screaming and powering up, or women often portrayed sexy. I like more "casual" stances and mundane scenes to display.
So when I spotted this figure in Forbidden Planet Manchester, I did like it. It was the first statue that I saw in a long time that made me actually want it. The scene is so cute and so iconic, and the statue is such a perfect 3D rendition of it.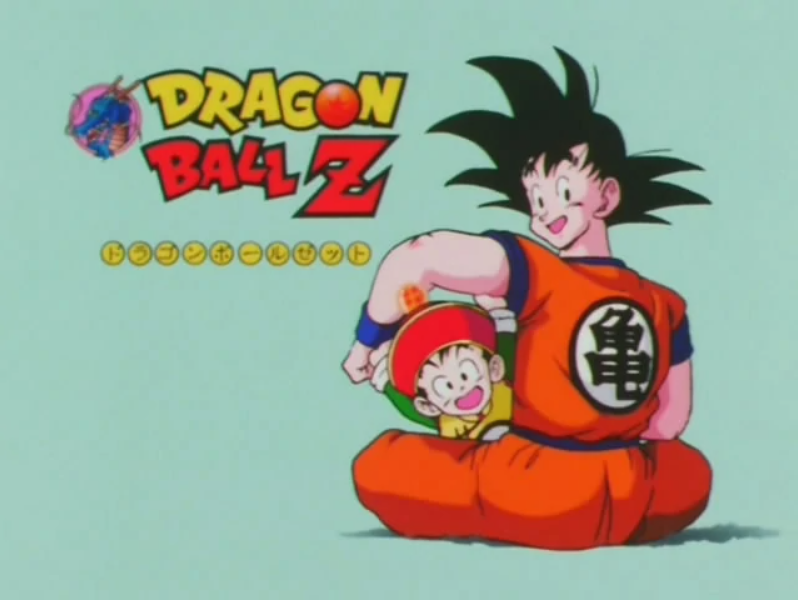 I'm not a Goku fan, and it was quite pricy, so I walked away initially. But as I was walking through town I found myself regretting not getting it, so I walked back and bought it with my Christmas money as a treat to myself. I figured it would be more expensive to find it later online or having to import it from Japan.
I love getting 3D renditions of official 2D art. And although this is from the anime instead of Akira Toriyama's art, it's a great rendition of a very iconic scene that is just so nostalgic to me I had to have it. I have it on display in my house now among my other goodies.
When writing this blog I found the second version of it as well. I'm glad I got the anime one, as it's based on the anime. But I have to say the manga version looks nice too. I have no interest in the other prizes though.
If you're into statues, these look great and it is clear there's a lot of care in them with a lot of attention to details. If you're a fan of the anime you'll love the Goku & Gohan eyecatch statue.
If you rather have poseable figures, you'd give these a miss.
---
Got any more details / information you think I should add? Or did I get something wrong? Do you own any of these statues? Which one is your fav? Do you agree or disagree with my findings? Let me know in the comments below!