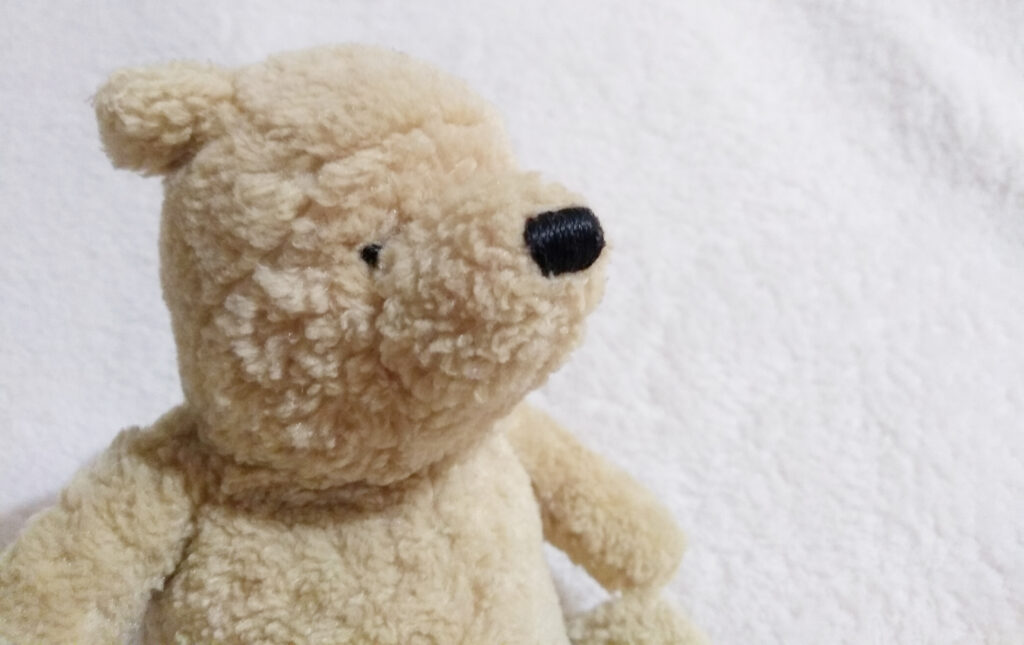 Series: Winnie the Pooh
Company: Gund
Size: 12 cm
Main distribution: Worldwide
---
This is a Winnie the Pooh from the Classic Pooh line. He is made to look like the classic images of Ernest Howard Shepard. He's a little beanie.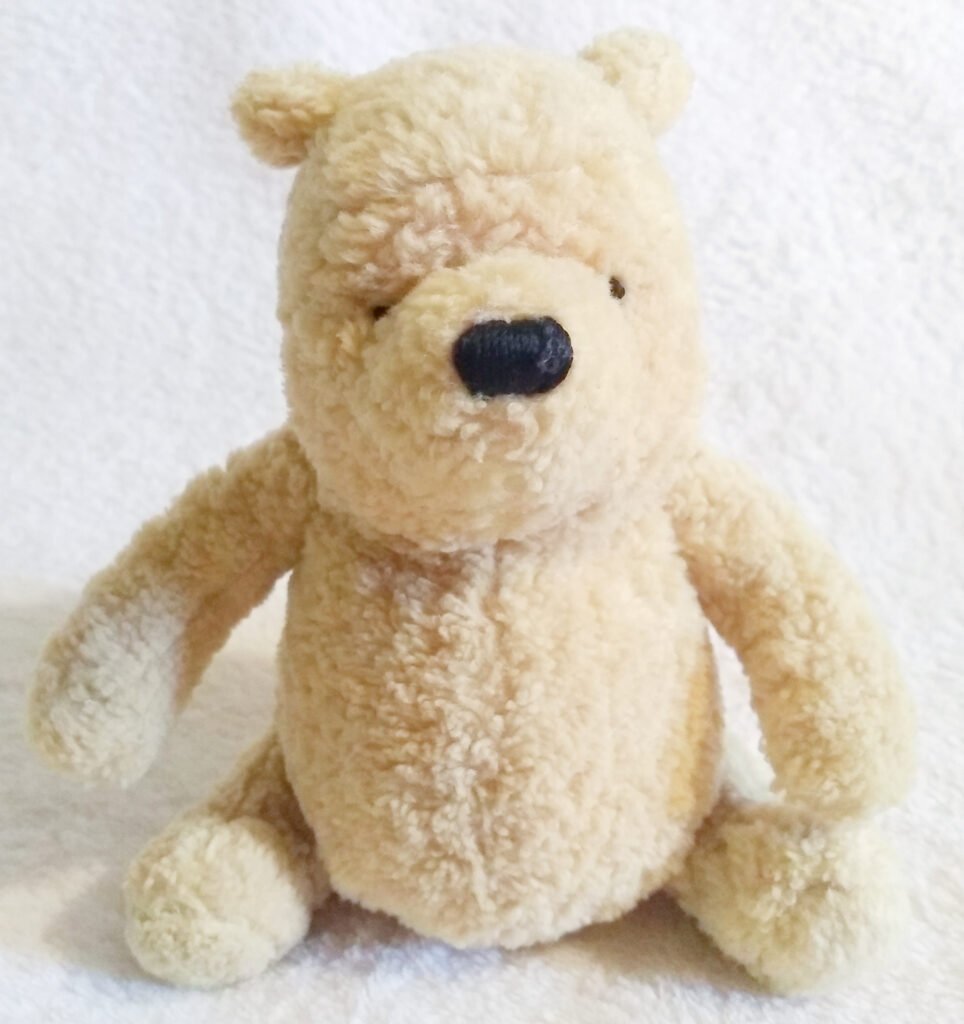 It's a small size plush at 12 cm sitting. He's very cute and nostalgic looking. Pooh has a nice light caramel brown colour with black embroidered eyes and nose.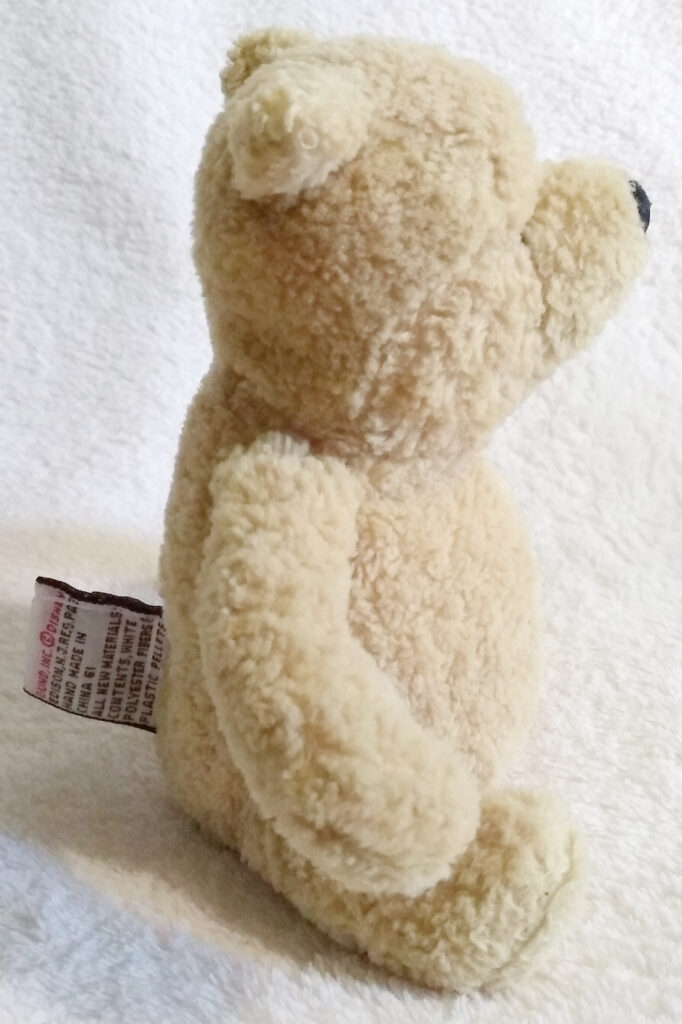 Pooh feels soft. He is made from a fabric with a medium pile, giving it a soft texture and a bit of a rugged look. He sits up straight and easily thanks to the pellets in his butt. These plastic pallets sit in their own cloth bag so don't stray all throughout the plush.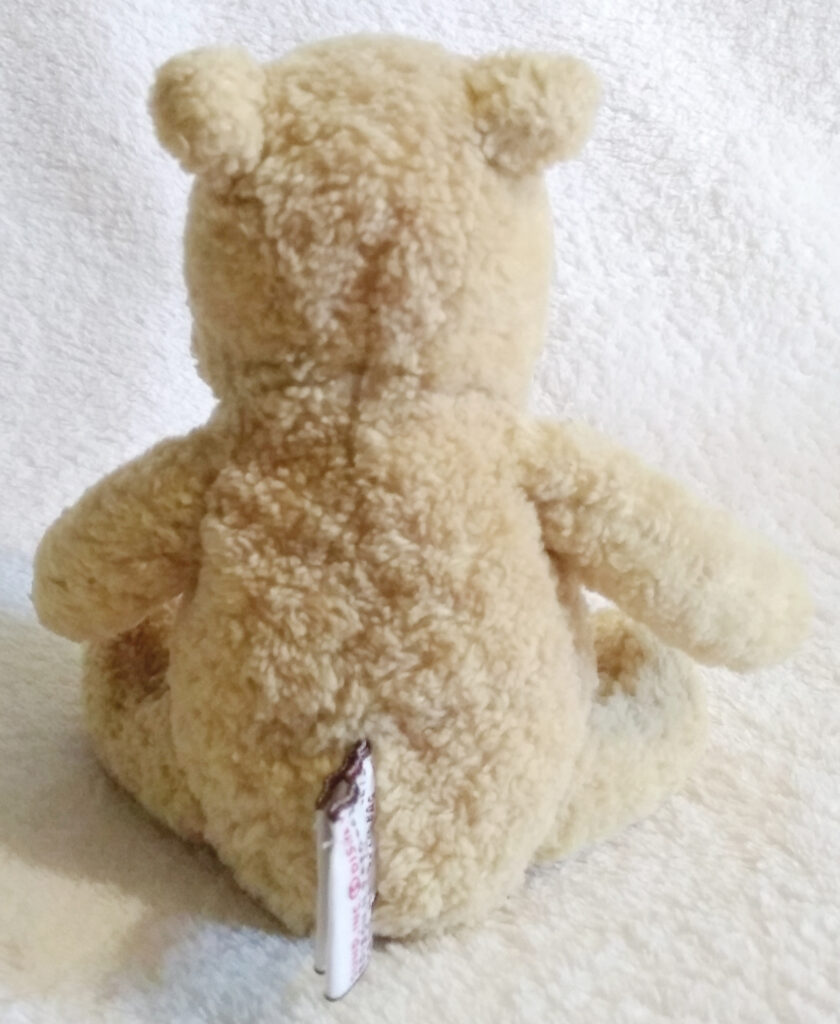 His proportions are ok. He has a chubby little belly but could be chubbier for my taste. His face is nicely sculpted and the seam lines are hidden in the fluffy fabric.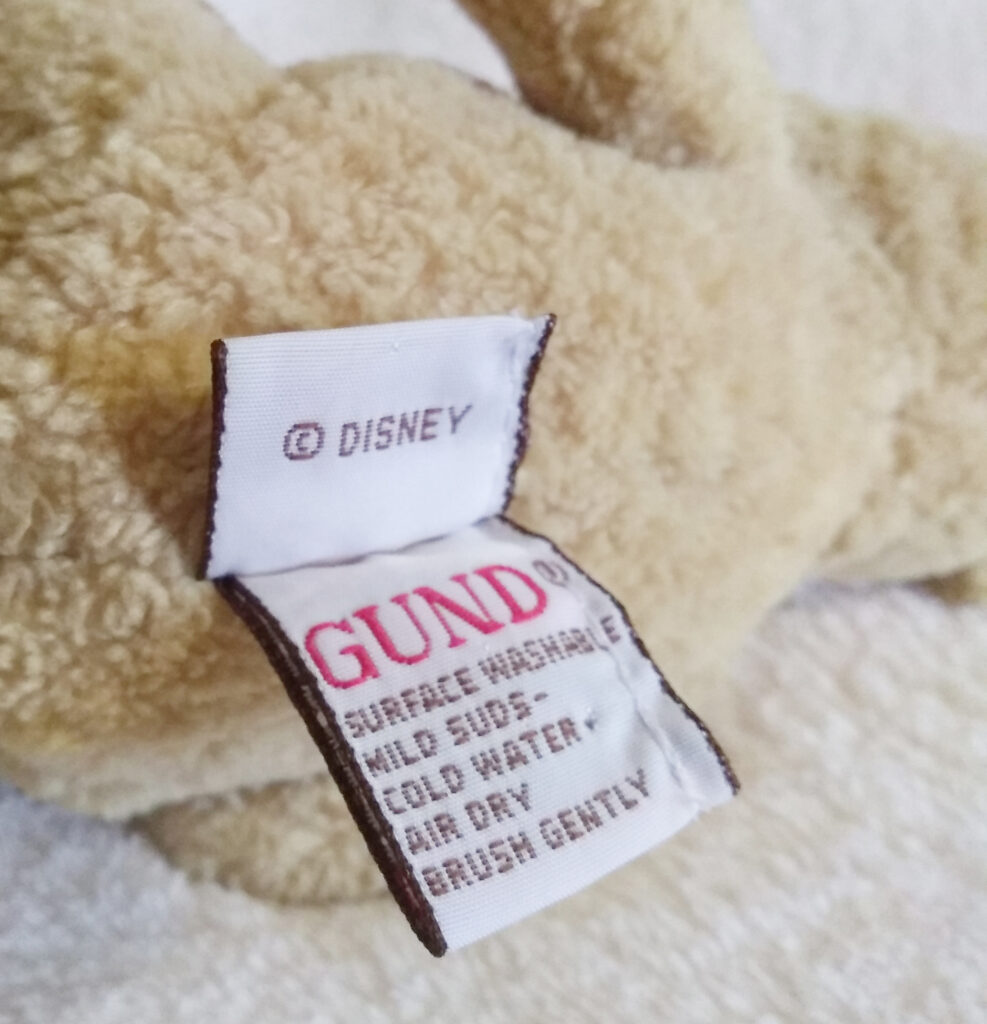 His tush tags are located at the center on the bottom of his back. There is two fabric ones, a small one that simply reads 'Classic Pooh' on one side, and '© Disney' on the other. Then a larger one of Gund with the usual care and legal information.
---
My mother and younger brother loved Pooh Bear, so I ended up watching a lot of it. I like the original stories and poems, and the lovely drawings, so I'm often drawn more to classic Pooh than the Disney-fied one, although I do like the first movie and tv series Disney did. I love seeing art come to life so the plush based on E. H. Shepard's work is more interesting to me than the over marketed Disney ones though.
I found this little guy in a charity shop. He looked so nostalgic and like a classic teddy bear, so I bought him. There's many little beanie sets of Winnie the Pooh, but I never found others in this style.
Although I like him, I am downsizing and don't have the room to keep all these plushies, so this little guy can go to a new home. As much as I love the quality of Gund plush, and this little Pooh Bear, there are other plush I rather keep.
The photo's are, as always, of the actual plush in hand and not stock photos.
---
Got any more details / information for me to add? Or did I get something wrong? Do you own the same plush? Do you agree or disagree with my findings? Let me know in the comments below!