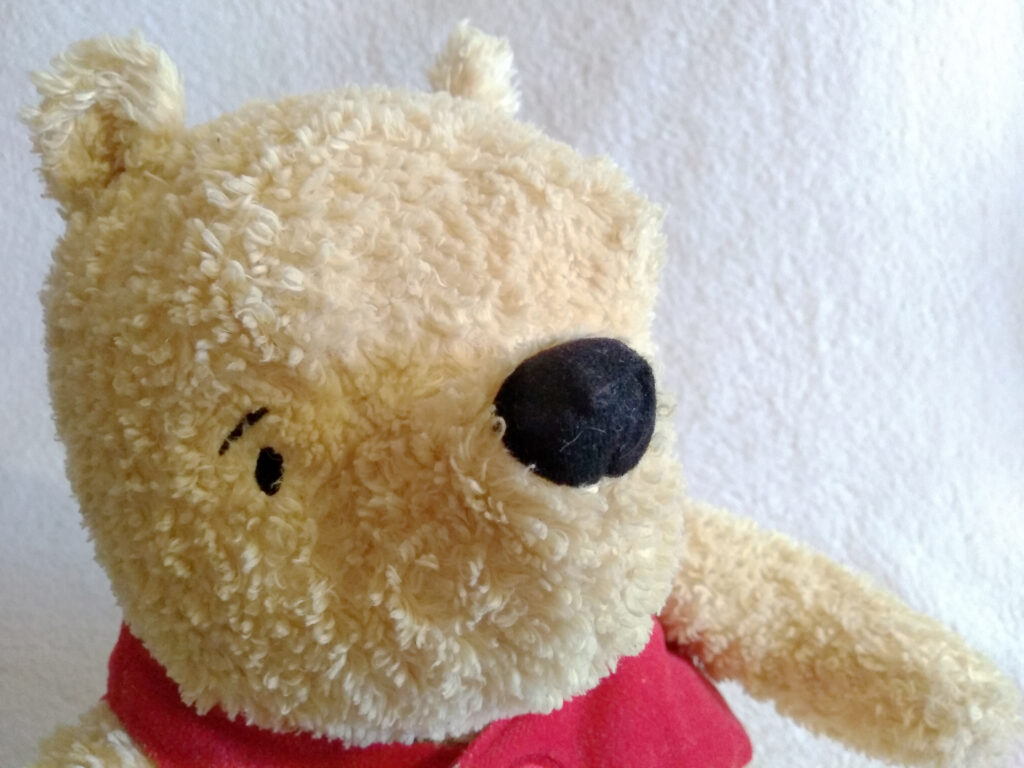 Series: Winnie the Pooh
Company: Golden Bear
Size: 30 cm
Main distribution: Europe
---
This is a Winnie the Pooh from the Classic Pooh line. He is made to look like the classic images of Ernest Howard Shepard. This one has a shaggy fur and is made by Golden Bear.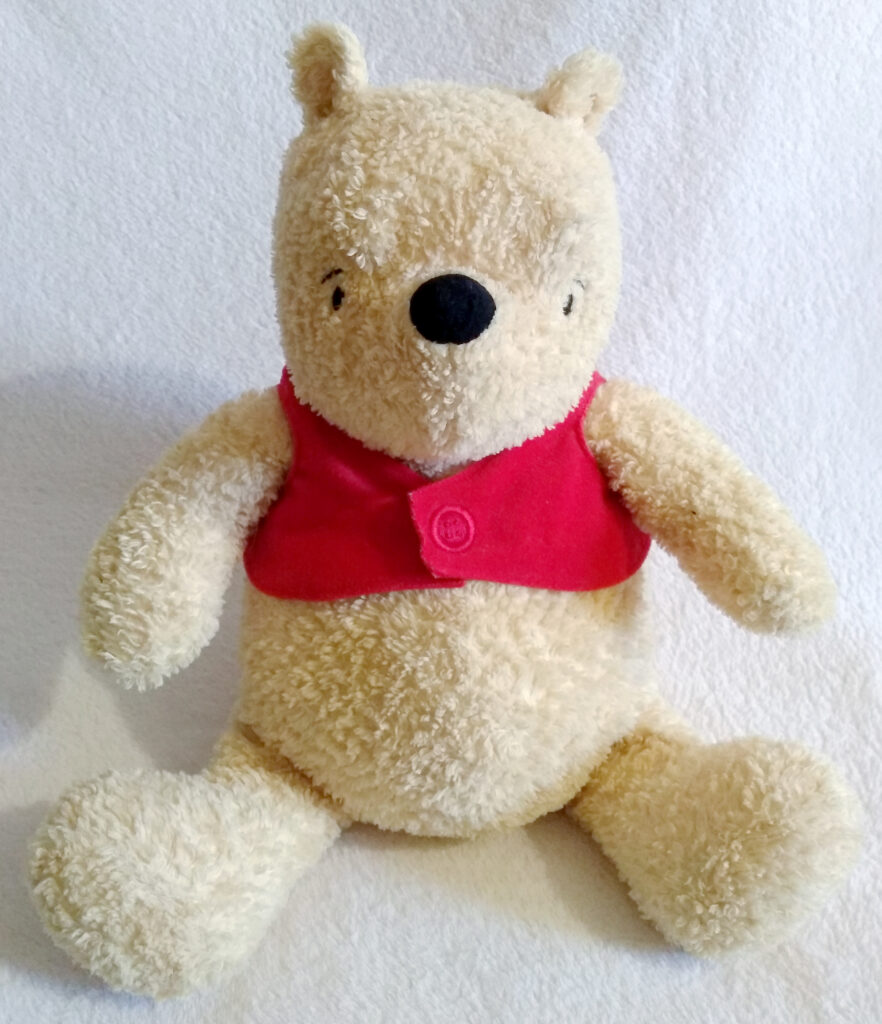 It's quite a big plush at about 30cm sitting. He's in a classic teddy pose with arms and legs spread out open, and nice to display. Pooh has a soft, light pastel yellow with small embroidered black eyes and a large black fabric nose. He is wearing a red vest with velcro at the front, and an embroidered button on it. The vest is attached with a few stitches to his back neck, but could easily be removed.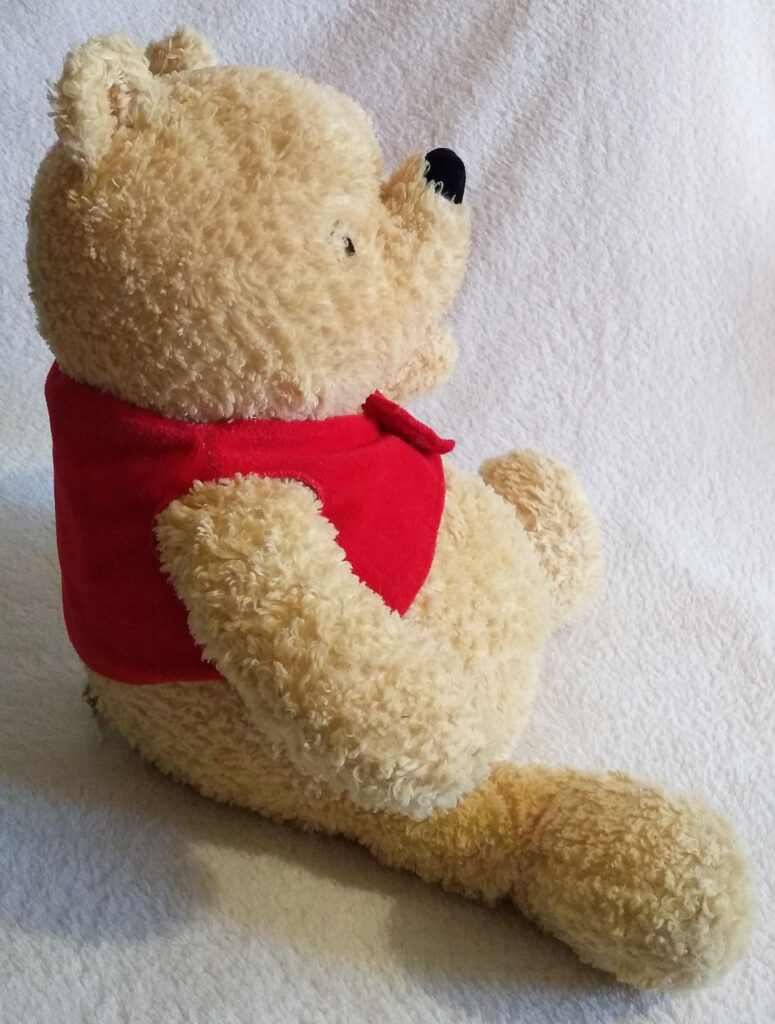 Pooh feels soft. He's well stuffed but not stiff. His fur is shaggy or curly, giving it a unique texture. The pile isn't very long. He leans a bit backwards, emphasizing his big belly.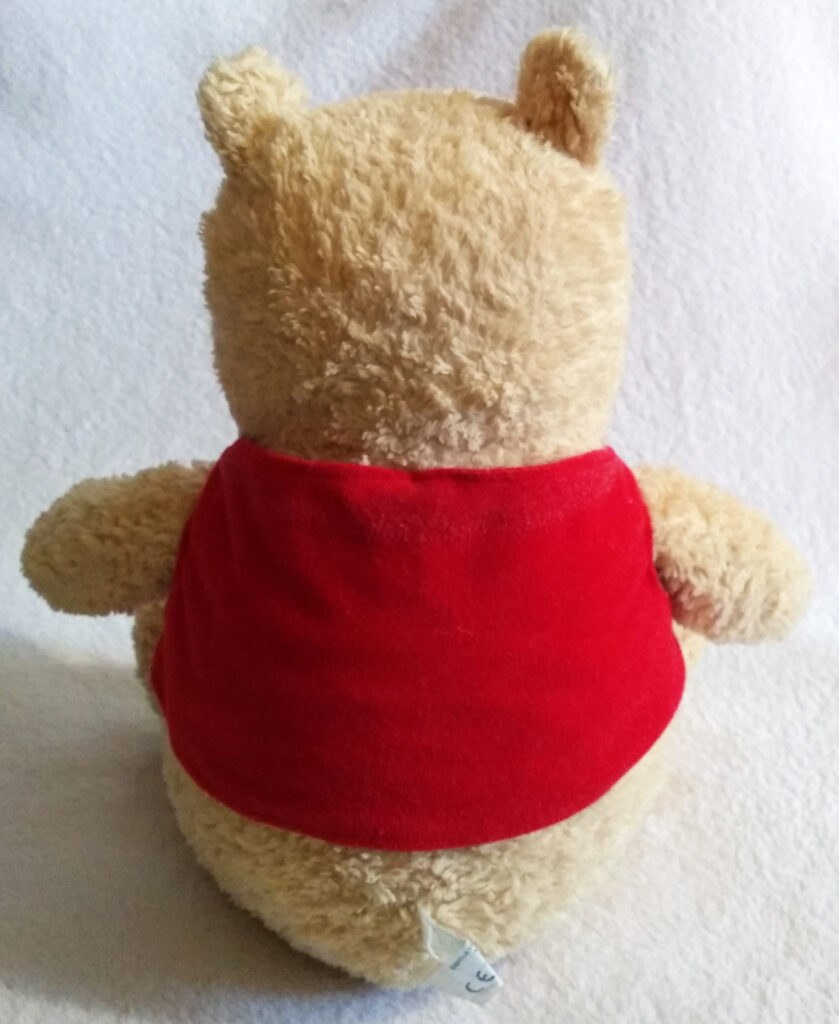 His proportions are quite good and he looks like Ernest Howard Shepard's drawings. He can sit fine on its own.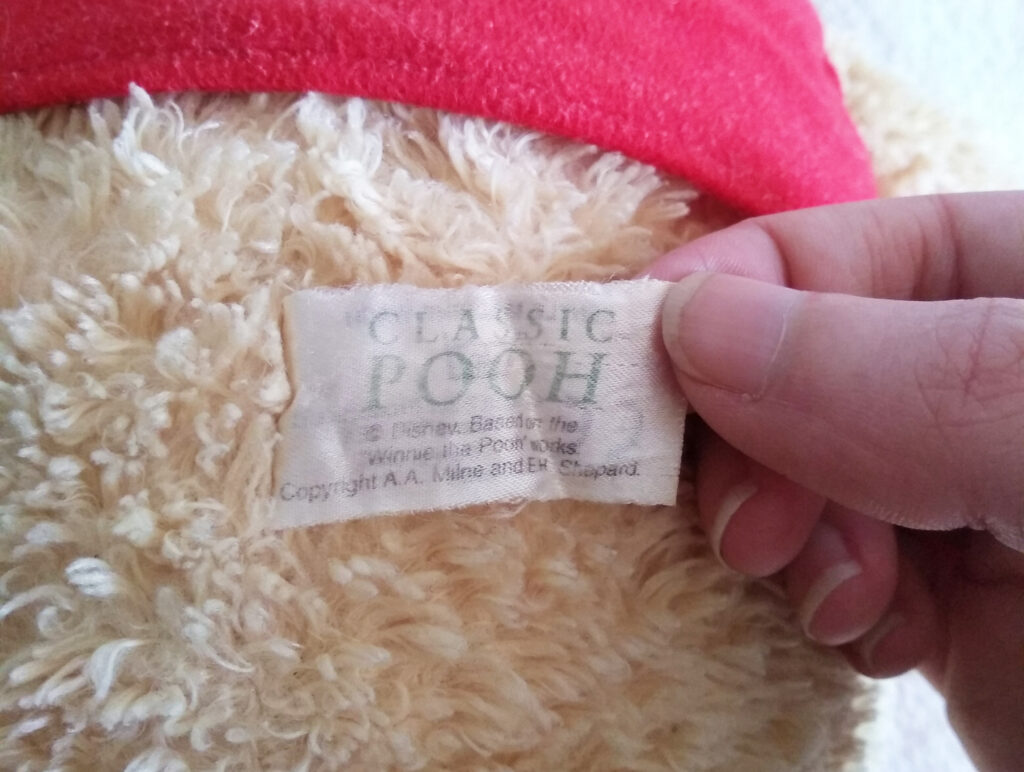 Its tush tag is located on his lower back. It's fairly standard, with Classic Pooh on it and the usual care and copyrights.
---
My mother and younger brother loved Pooh Bear, so I ended up watching a lot of it. I like the original stories and poems, and the lovely drawings, so I'm often drawn more to classic Pooh than the Disney-fied one, although I do like the first movie and tv series Disney did. I love seeing art come to life so the plush based on E. H. Shepard's work is more interesting to me than the over marketed Disney ones though.
I can't remember how I got this one. I either found him in a charity shop or my mum gave him to me. I always wanted a Pooh Bear plush that actually looked like Pooh Bear. However, none actually look like the real Winnie the Pooh plush, so one close to E. H. Shepard's drawings, or a Disney one, is the best I'm going to get.
And I think this one is quite close. With his long snout and red vest, tiny eyes, short legs and long arms, he comes quite close.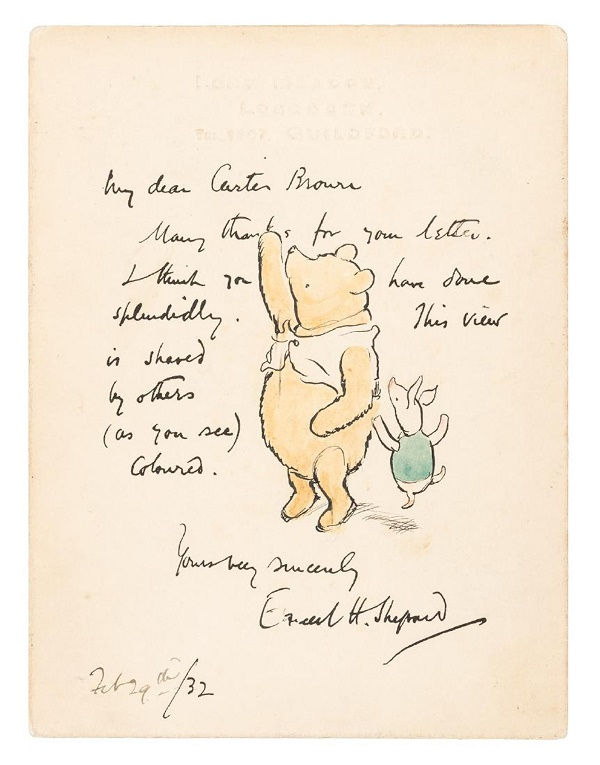 That all said, I'm not a fan of the shaggy fabric. I just don't like the texture. It does give him a unique look and makes him look maybe old, classic or loved, but I just personally don't like it.
And now that I'm downsizing my collection, it's not that hard to say goodbye to this Pooh Bear. There's nothing wrong with him, just personal preference really. So he's up for sale!
If you like Classic Pooh, you'll like this plush. He's a decent size and looks quite like him.
If you like the Disney Pooh more, or smaller plush, you might give this one a miss.
The photo's are, as always, of the actual plush in hand and not stock photos.
---
Got any more details / information for me to add? Or did I get something wrong? Do you own the same plush? Do you agree or disagree with my findings? Let me know in the comments below!