-I no longer own this merchandise and this post has therefor been archived-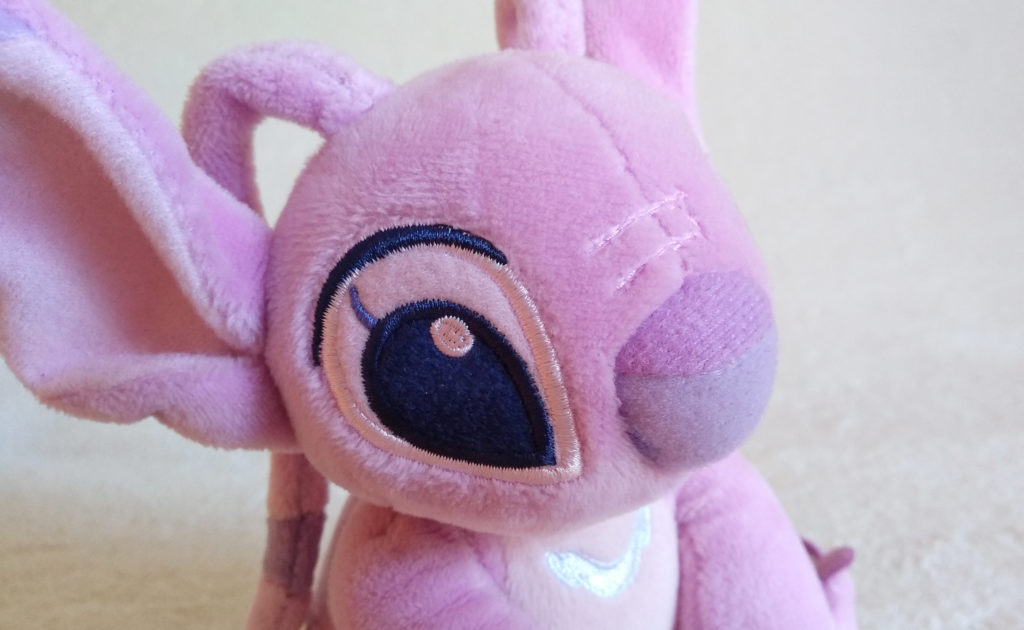 Series: Lilo & Stitch
Company: Disney Store
Size: 13 cm
Release: 2020
Main distribution: Worldwide (Disneystore)
---
This is an Angel plush from the Disneystore. It's a small plush with beans in her bottom.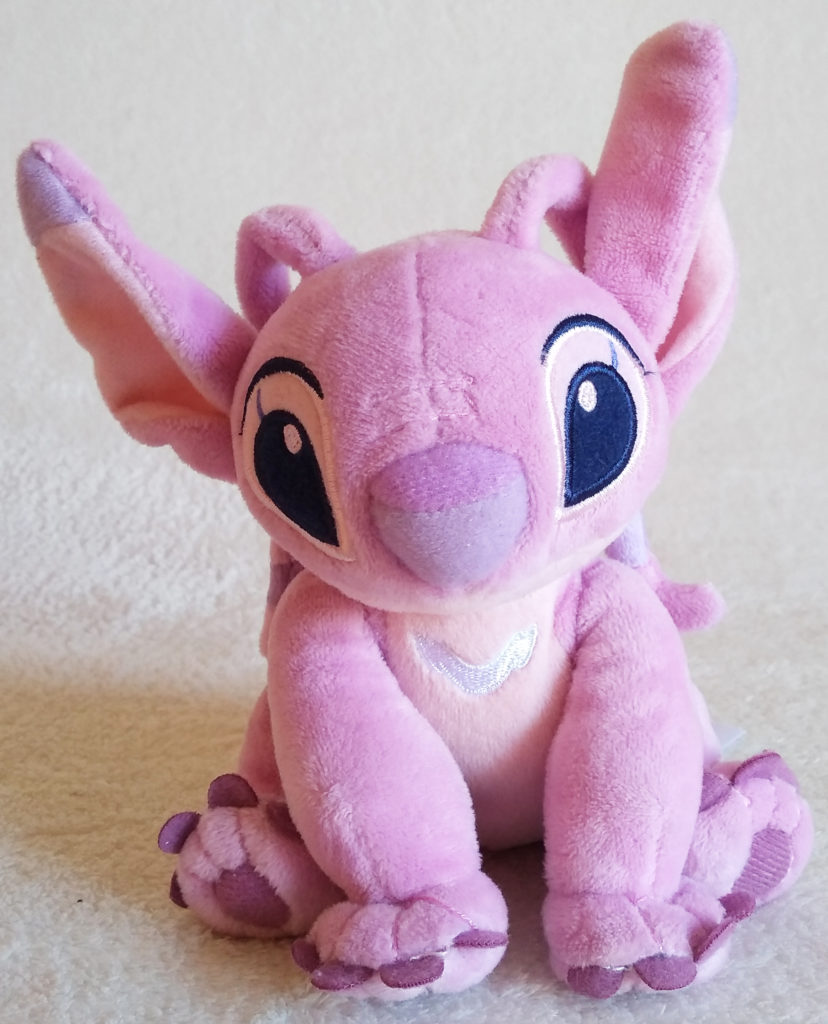 It's a small plush that's about 13 cm big. She is sitting upright with her feet to her side and her arms down. Her ears are upright. She is made from a soft fabric with a short pile and her face features are embroidered. Her nails are made of felt.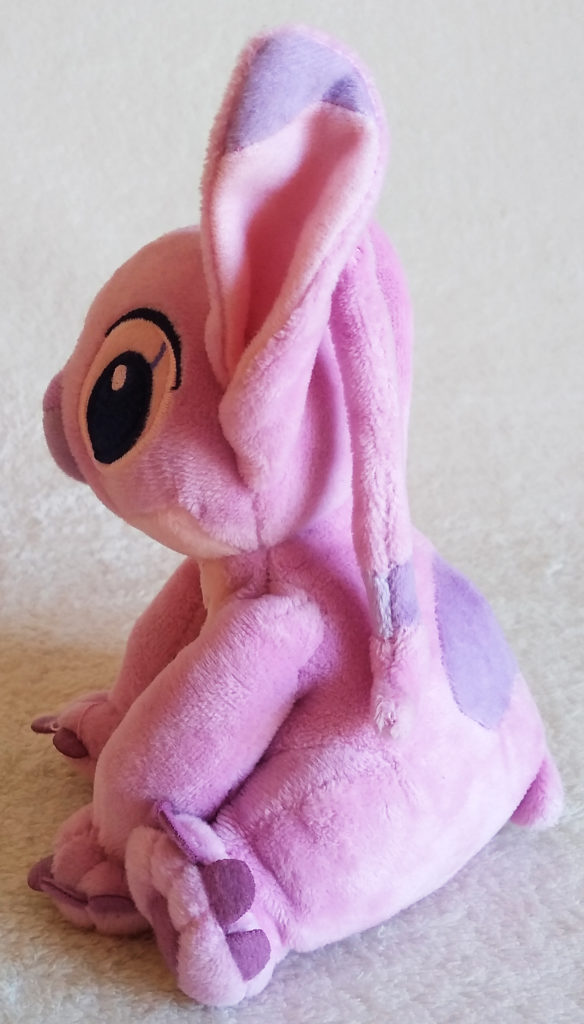 Her proportions are off. Her legs are quite short and she is missing her feminine features like puffed up chest.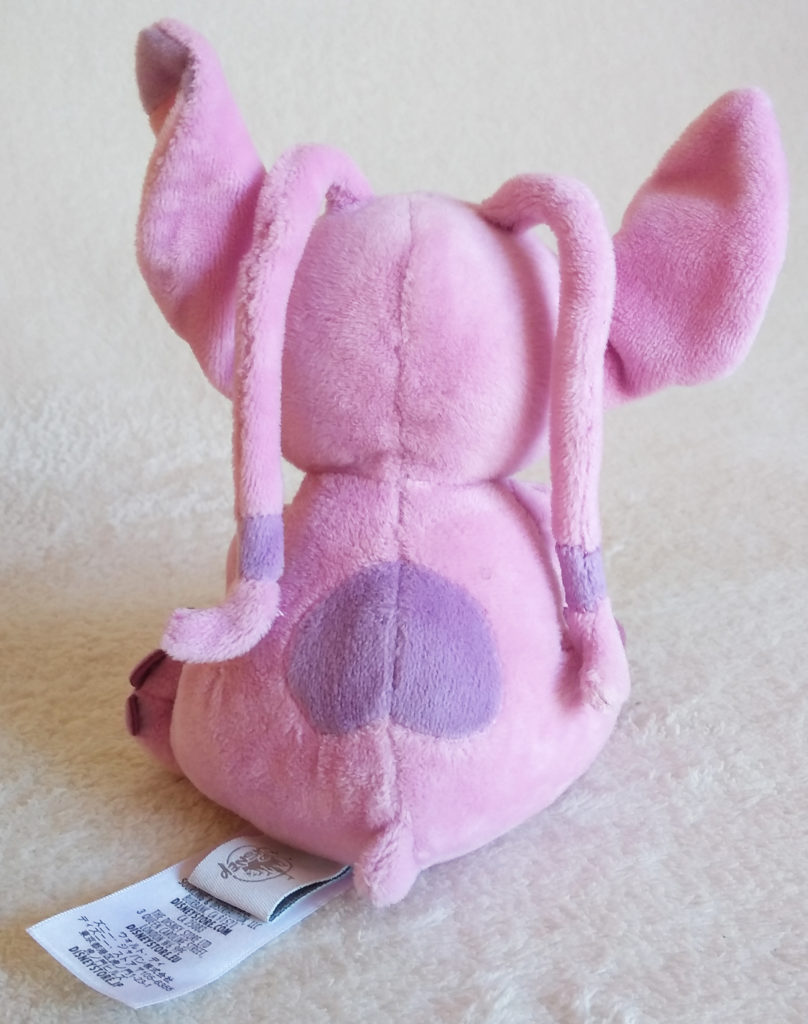 Due to her pose, she sits quite firmly and does not fall over. Her markings are spot on. Her colours seem a bit on the light side, almost pastel, compared to her animation counterpart.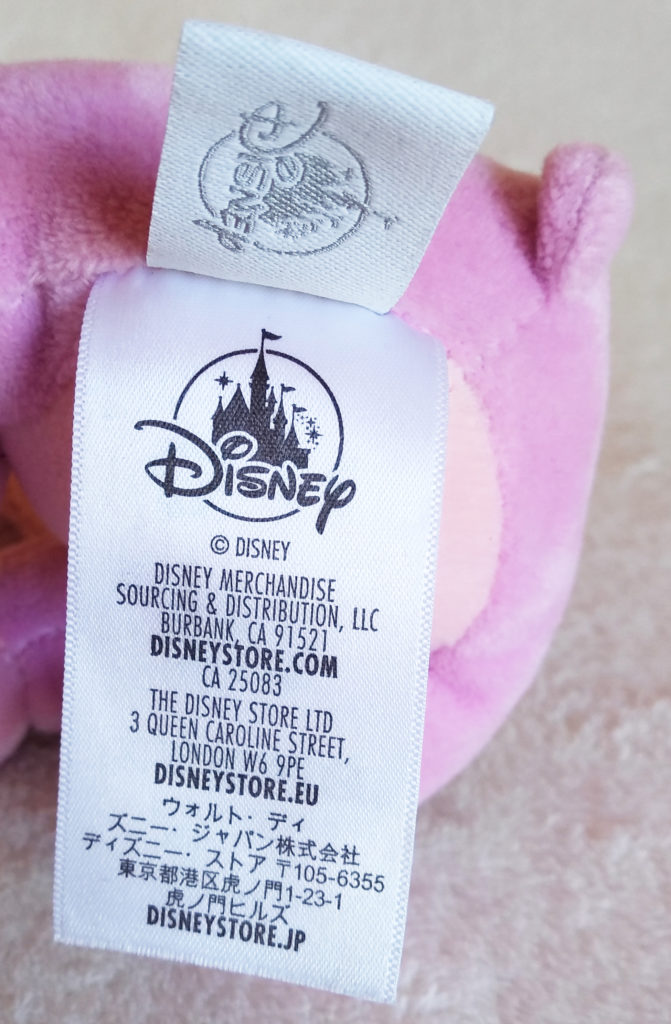 Her tush tag is located on the left side of her bum. There is the smaller, nice embroidered and fabric Disney Store logo on, and a longer, printed satin one with the usual Disney Store info and care instructions.
---
I always loved the stamped Disney Store plush. Their quality is amazing and they are as official as can be. Their smaller plushies are ok, but with a preference for the larger stamped ones, I'm not really into them.
The Netherlands doesn't have a Disney Store, so finding these (usually secondhand) was always such a magical experience. As a kid, I wanted to collect them all.
Now I'm living in the UK where most major cities have a Disney Store, some even two! The magic has slightly worn off I must say, but it's still a treat to go the shop and look at all of the plush. This Angel retailed for £8.95 / $11.99 in the Disney Store.
I love Lilo & Stitch, but the spin-off animation series I did not like. I like the original story of Stitch, where he was a bad ass space pirate, not an experiment he later became. So when the spin-off leaned hard on that and made tons of other experiments, I disliked it. Angel I disliked the most. A femme fatal made specifically for Stitch, felt sexist and corny.
Angel plush also feel like Stitch plush but pink. This one especially. She never sat like a dog, whereas Stitch who was pretending to be one, did. She does have her own markers, her eyelashes and antenna, but these are quick add-ons to be fair.
I was selling a bunch of stuff in my downsizing, and my mom points out she bought this Angel plush for me to sell as well. I wasn't opening a shop mum! Haha.
I have since sold her.
At least Angel is quite popular. And I guess there is nothing I can really fault on this plush, it's just all personal preference. I still wanted to catalogue her here for fellow collectors. The photo's are, as always, of the actual plush in hand and not stock photos.
---
Got any more details / information for me to add? Or did I get something wrong? Do you own the same plush? Do you agree or disagree with my findings? Let me know in the comments below!