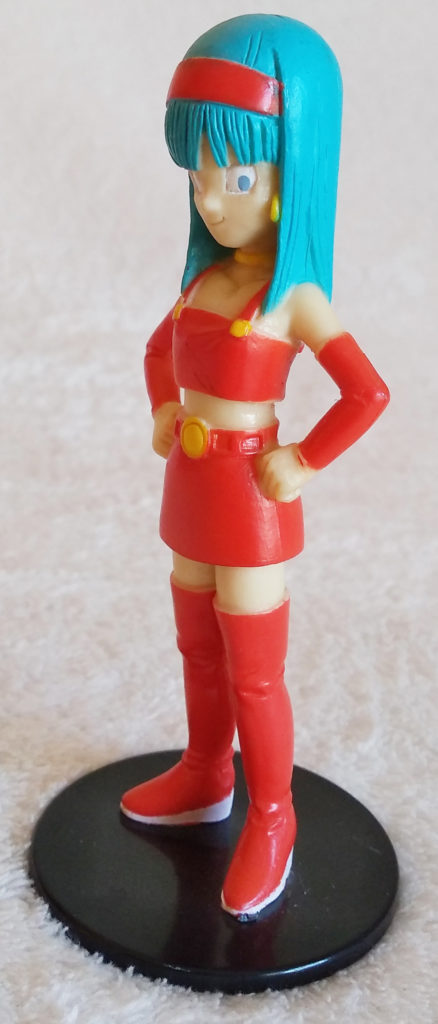 Series: Dragonball GT
Company: DeAgostini
Year: 1996, 2001
Main distribution: Italy / Germany / French
---
Italian manufacturer DeAgostini released a set comprising of approximately 60 characters from Dragonball GT in 1996. In 2001 these gotten a re-release as the Atlas Editions, and also came to Germany and France. They came bundled with a magazine, and each month a new figure would be added to your collection.
As all these figures look the same, minus a couple of differences, most notably the paint job and bases, I've grouped them all under here.
I only got 1 of these figures; Bra.
Specifically I got the German release; Dragonball GT Deine Helden in 3D. Bra is from issue 23. Although her base reads 1996, the magazines had euro prices on them and is actually from 2001. 1996 is most likely the copyright notice from the original release.
23. Bra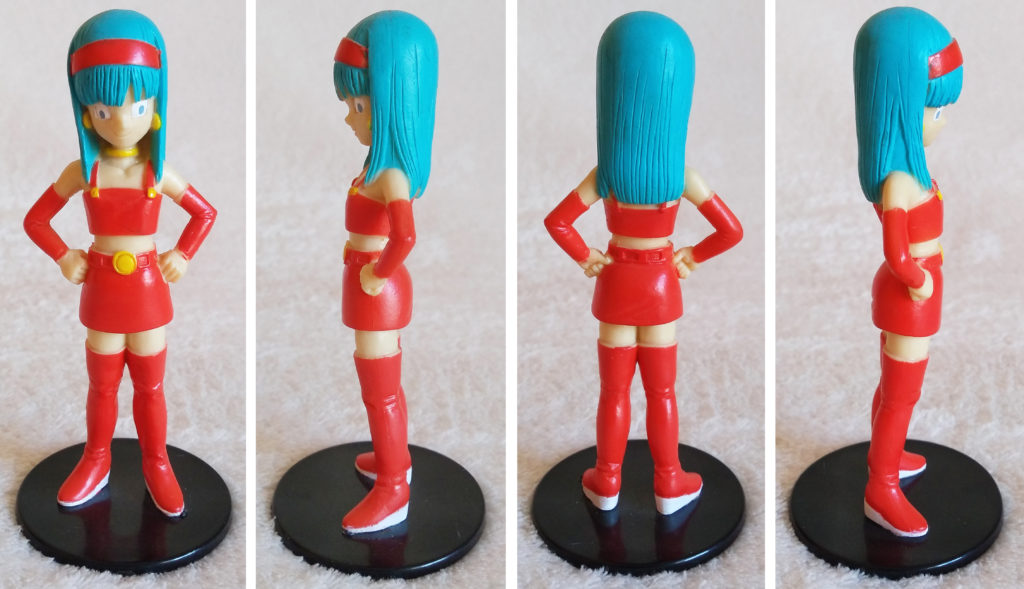 Bra is standing confident with her hands on her hips and a smile on her face. She stands on a circular, black base.
Her paint job is a lot worse from the original release and seems sloppy. Most notably her belt isn't coloured black, her eyes are missing the outline and she looks derpy and the red arm pieces don't cover her hands. She also looks quite matt, while the original had a shiny gloss over it.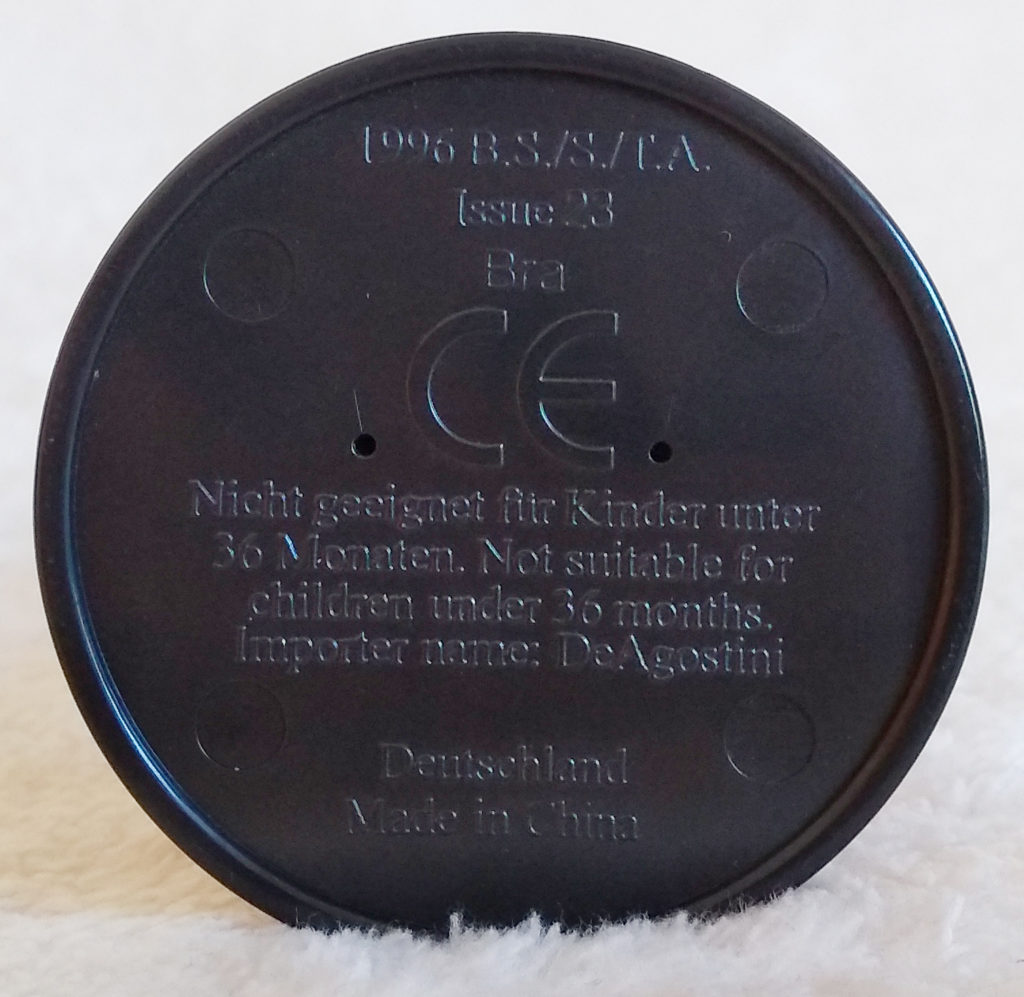 Under her base it reads in raised font: 1996 B.S./S./T.A., Issue 23, Bra, CE Logo, Nicht geeignet für Kinder unter 36 Monaten. Not suitable for children under 36 months. Importer name: DeAgostini. Deutschland, Made in China.
---
Figures or anything that comes with magazines is such a con. The first few are cheap, then it quickly becomes expensive. And there is no telling if the entire line gets made or cancelled halfway, making the set incomplete forever.
I had the Lion King magazine as a kid which got cancelled in the Netherlands after 3 issues! so I knew this feeling well (I only found out years later the UK ran them all). Still, I went for the Dragonball Z Chess Set, and then the Dragonball GT Chess Set. It was expensive, but I got them all. So while gaining these I had no more money to get these figures in Germany at the same time. I lived close to the border and my aunt and uncle live in Germany, so I knew of them. I didn't care much for Dragonball GT, and the figures looked derpy, so I gave it a miss. Which was a good thing in the end, as it cancelled halfway in Germany!
Years later and my brother finds these all in a box on a car boot sale. They were being sold as singles, and he rings me up to ask if I wanted any (we always look out for each other!). Although I never cared for these in particular, I always wanted a Bra figure. There are only 6 figures of merchandise of her! This being the largest one. So I went for Bra.
I would like Vegeta Jr. and Goku Jr. as well at some point, but they were never made in Germany. I would have to find the original release on the white bases. I may try and get that Bra as well, just because I think she looks better.
But for now, I'm happy with my Bra that my brother found. That's a weird sentence to say out of context haha!
---
Got any more details / information you think I should add? Or did I get something wrong? Do you own any of these figures? Or do you have the full set? Do you agree or disagree with my findings? Let me know in the comments below!