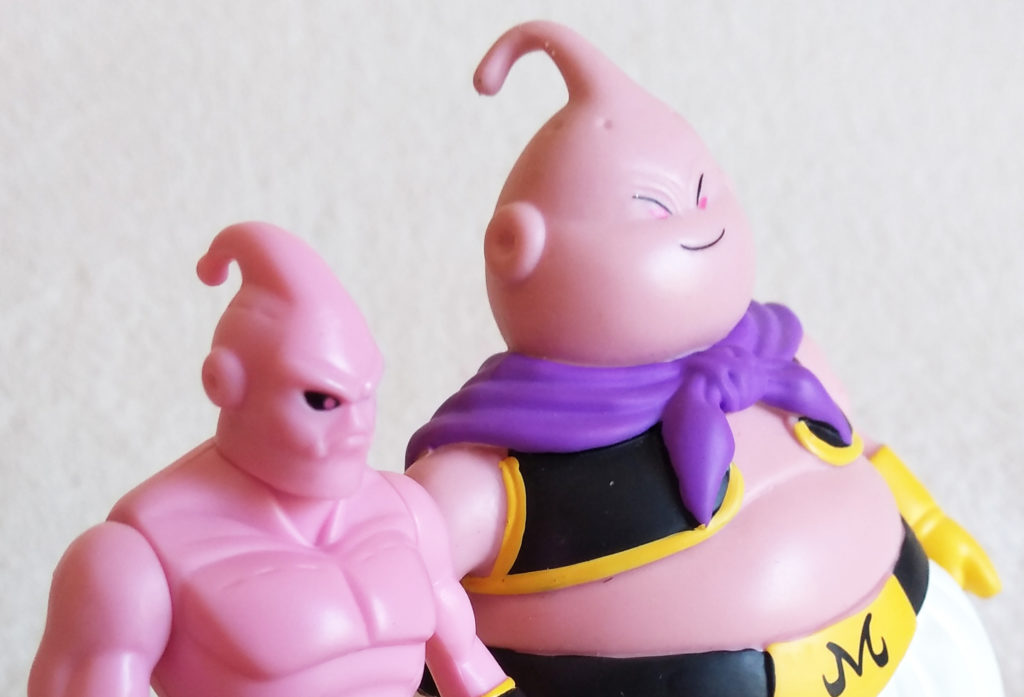 Series: Dragon Ball Z
Company: Irwin Toy
Year: 2001-2002
Size:  +/- 10-14 cm
Main distribution: America / Europe
Barcode: 069545453153 (Majin Buu)
---
Irwin Toy was a Canadian distributor and manufacturer of toys. They started off by re-releasing Dragonball Z Action Figures of Bandai and AB Groupe, bringing these toys to America, before making their own Dragonball Z Action Figures. Alongside these Action Figures more elaborated toys were created, like these Secret Saiyan Warriors.
The figures came in their own blister packs in 2 waves of 4, so 8 total were created. Each set comes with a small figure, and a bigger rubber figure. The small figure fits into the bigger rubber figure, thereby "transforming".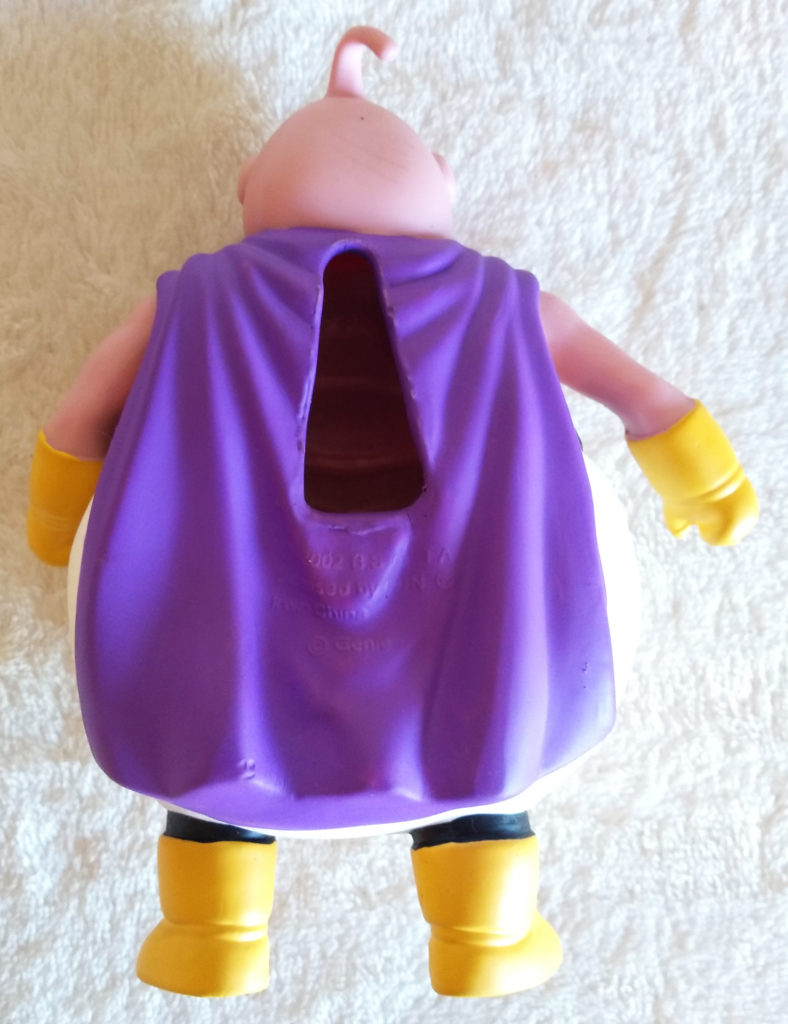 The rubber figure is hollow and has a hole in the back, allowing the smaller figure to fit in. The rubber figure is like a second skin in a way. The rubber figure comes with a base, so it can stand on its own. It's a simple black square, with a red sticker on the front with the character's name on.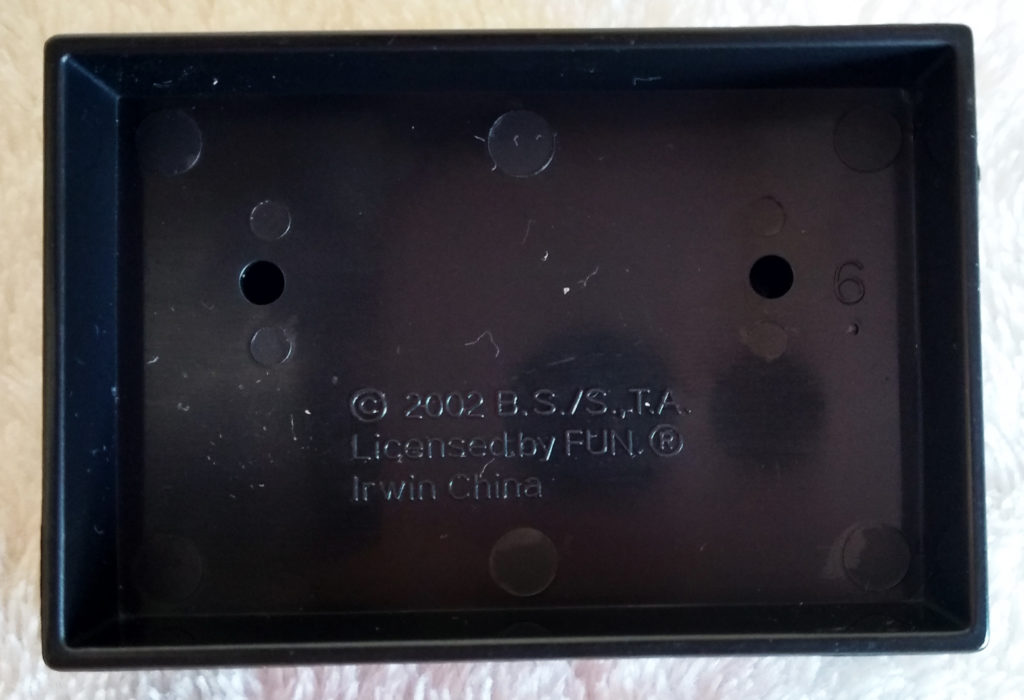 The branding is on the back of the small figure, the back of the rubber figure and the bottom of the base. It reads: © 2001/2002 B.S./S.,T.A. Licensed by FUN. ® Irwin China. The rubber figure also has © Genie on it.
Series 1
Release date: 2001
The first wave existed out of 4 figures;
Goku with Super Saiyan Goku, Vegeta with Super Saiyan Vegeta, adult Gohan with Super Saiyan adult Gohan and Future Trunks with Super Saiyan Future Trunks.
Series 2
Release date: 2002
The second wave also existed out of 4 figures;
Goku with Super Saiyan 3 Goku, Vegeta with Majin Vegeta, Cell with Perfect Cell and Buu with Majin Buu.
I got Buu with Majin Buu, but I also had Vegeta with Majin Vegeta and Cell with Perfect Cell.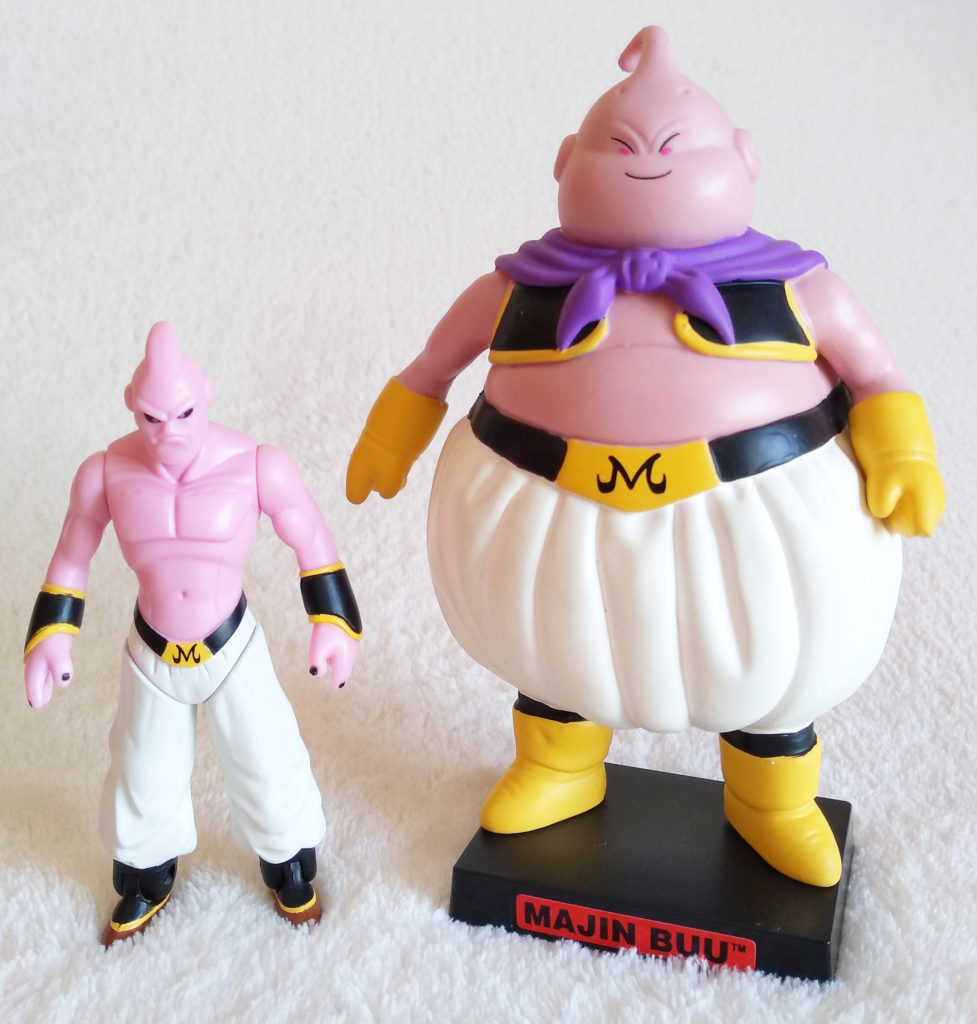 The small figure is the first form of Buu, without a nose and black eyes. He's quite articulated; in the head, shoulders, legs and ankles. He looks stern, and has an open hand and a pointing hand.
Majin Buu is the rubber figure. He looks happy. Due to the rubber, he is super flexible, but he won't hold a pose.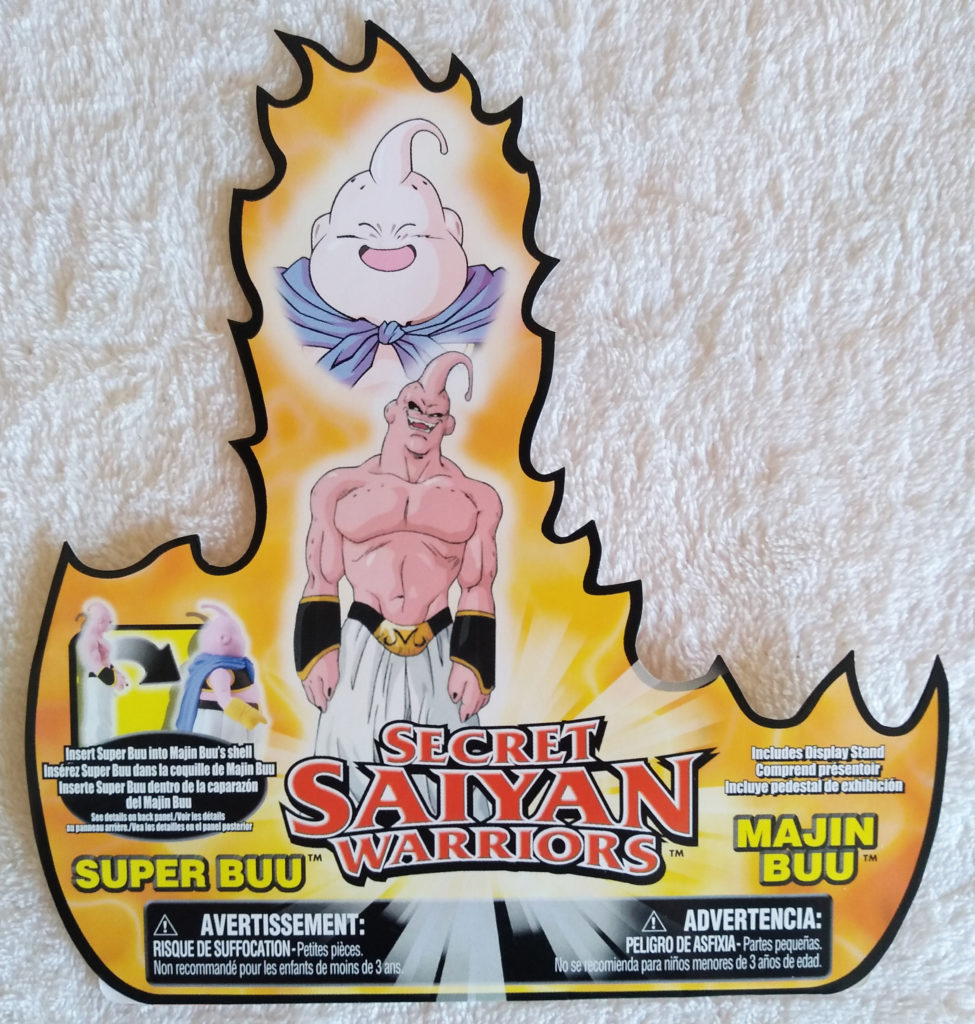 ---
I was a massive Dragonball fan at the time, and one of the first series I truly collected besides the Lion King. I spent all my pocket money on these, and harassed my family to go out to the bigger cities so I could buy these once I had saved up some.
I travelled almost weekly by train to Sittard to the Atomic comic bookshop to buy cards and these figures.
This was a time before internet, and we hunted for these figures in all the shops. Trading and selling on was a huge part of collecting, especially then, and it created some cool friendships.
I also played lots with these! The ones I was missing, my friend would have and vice versa (often shops only had 1 of each, and we both bought them). Dragonball was also a huge influence in my understanding of English. I played with these figures in English!, as they spoke English on tv. Kid logic?
I mostly bought the "standard" action figures. But of course when I saw these I bought them, as I bought everything Dragonball at the time. Instant disappointment when I came home though. The small figures were great, but their rubber counterparts… The Majin Vegeta I had looked the worst. He seemed a bit better with the small Vegeta inside him, but he just looked like a fat blob. Same for Perfect Cell. I was also scared I would break the rubber by placing the figures in, as they were a tight fit, at least Vegeta was.
When I started saving for Uni and started selling some of my collection, these were the first to go! I considered keeping the smaller figures, but I'd feel bad for breaking up a set that was so complete. The only one I kept was Majin Buu. Somehow, this suits Majin Buu! He's already fat and the rubber made for perfect play. I had countless figures kicking him in the gut, for him to only absorb the blow and bounce right back. He was the perfect Majin Buu to play with! The smaller Buu is also great, as I didn't have any of him without a nose yet.
As simple as they are compared to the figures now, these are so nostalgic to me. I still prefer the regular action figures though.
---
Got any more details / information you think I should add? Or did I get something wrong? Do you own any of these figures? Which one is your fav? Do you agree or disagree with my findings? Let me know in the comments below!