-I no longer own this merchandise and this post has therefor been archived-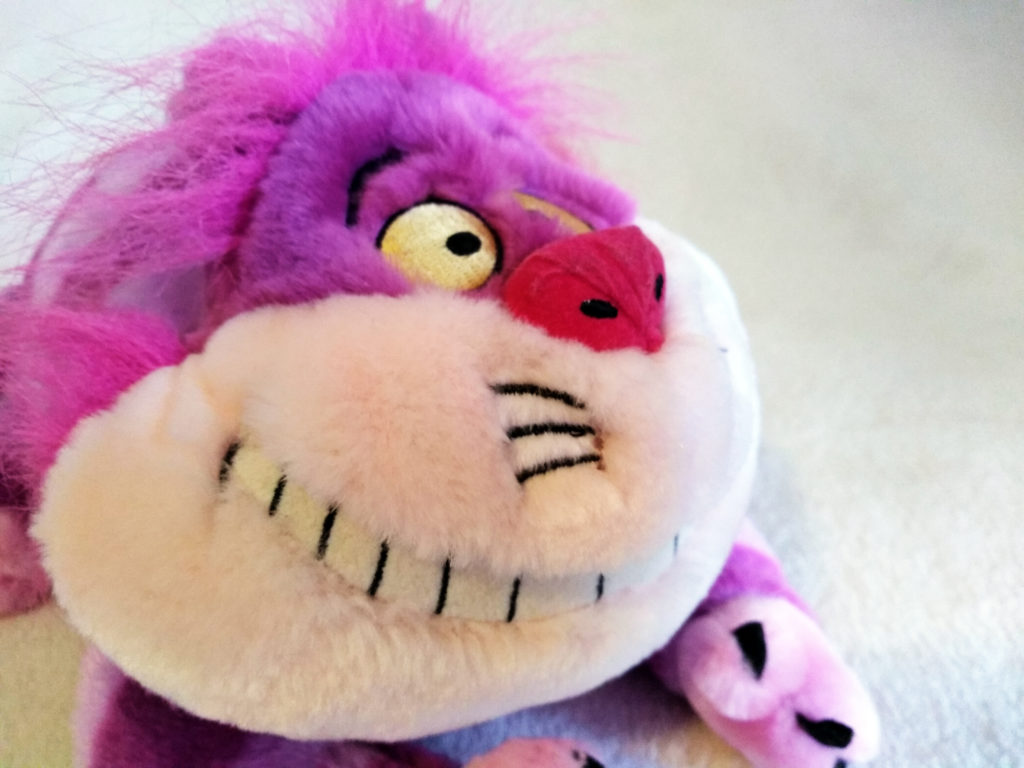 Series: Alice in Wonderland
Company: The Disney Store
Size: 30 cm not including tail
Main distribution: Worldwide (at the Disney Store)
This is the famous grinning cat of Alice in Wonderland, The Cheshire Cat, sold exclusively at the Disney Store. The newer, 2011 stamped version is here.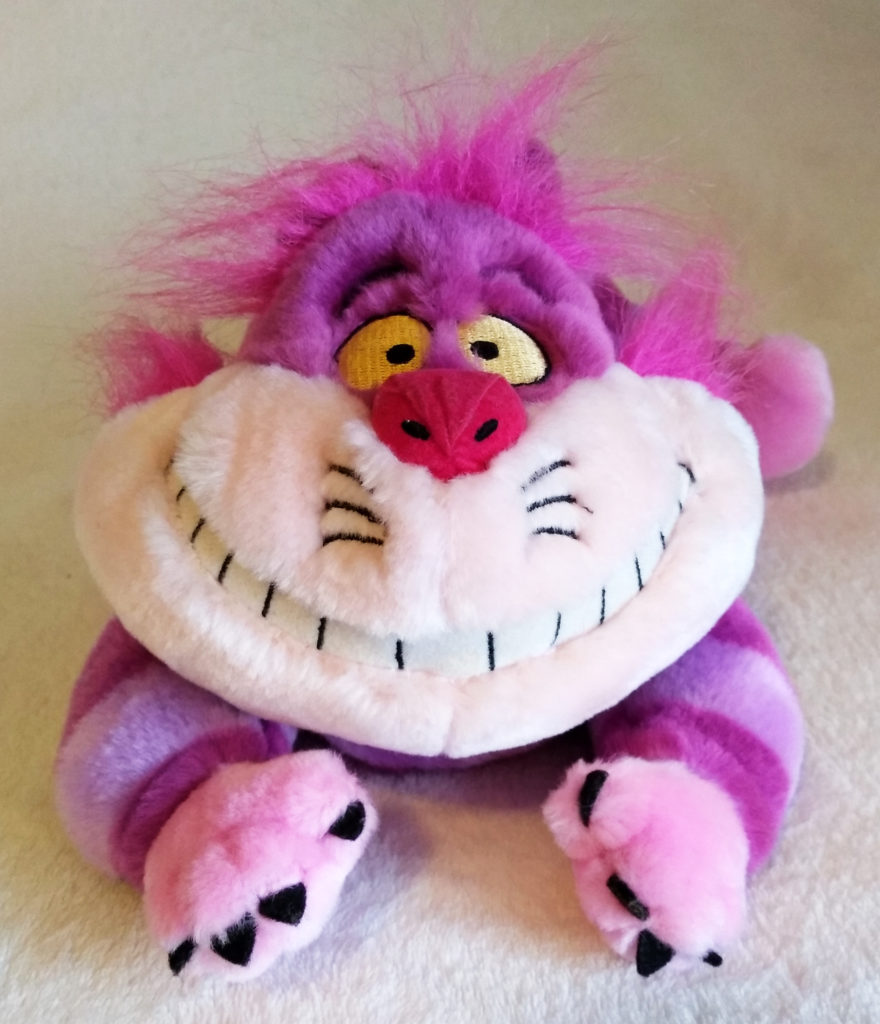 This Cheshire Cat plush feels very soft and is of great quality. It's a decent size at 30 cm and slightly under stuffed for a soft feeling. Its face is fully embroidered and features his signature long grin. There is fluffy detail around its face.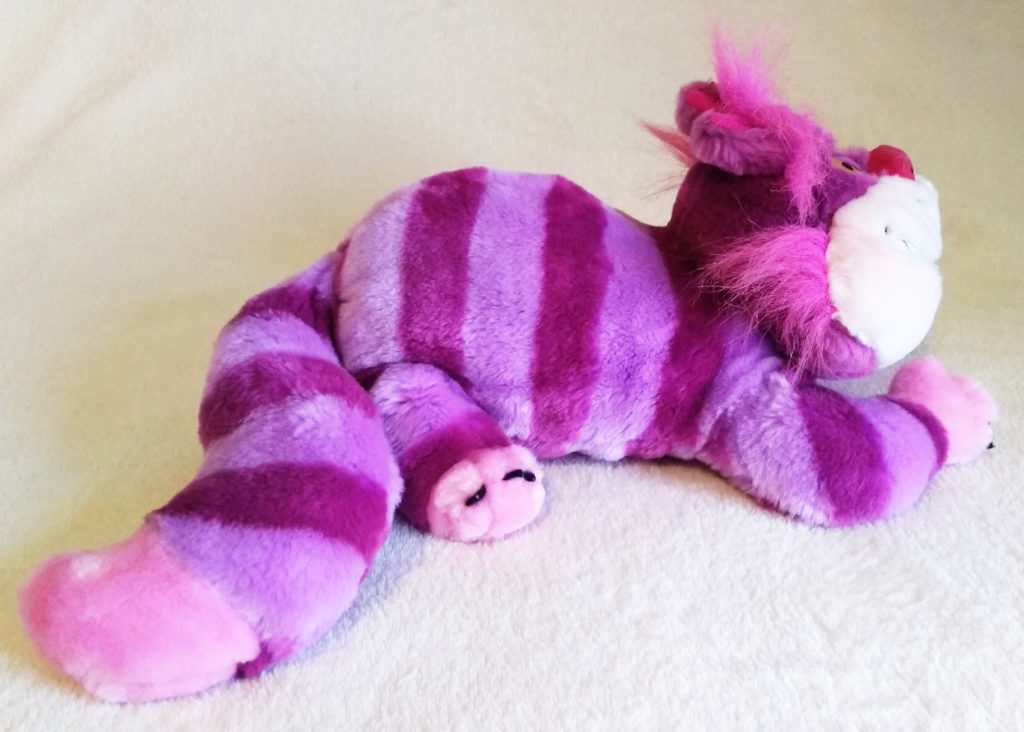 It's in a laying position, which makes it great for displaying. The proportions appear to be spot on. It comes with little black felt claws. Its tail is big and fat, and loose so can be put in different positions, although flops down due to its weight. It has pellets in the tip of the tail, giving it a nice heft, as well as in his butt.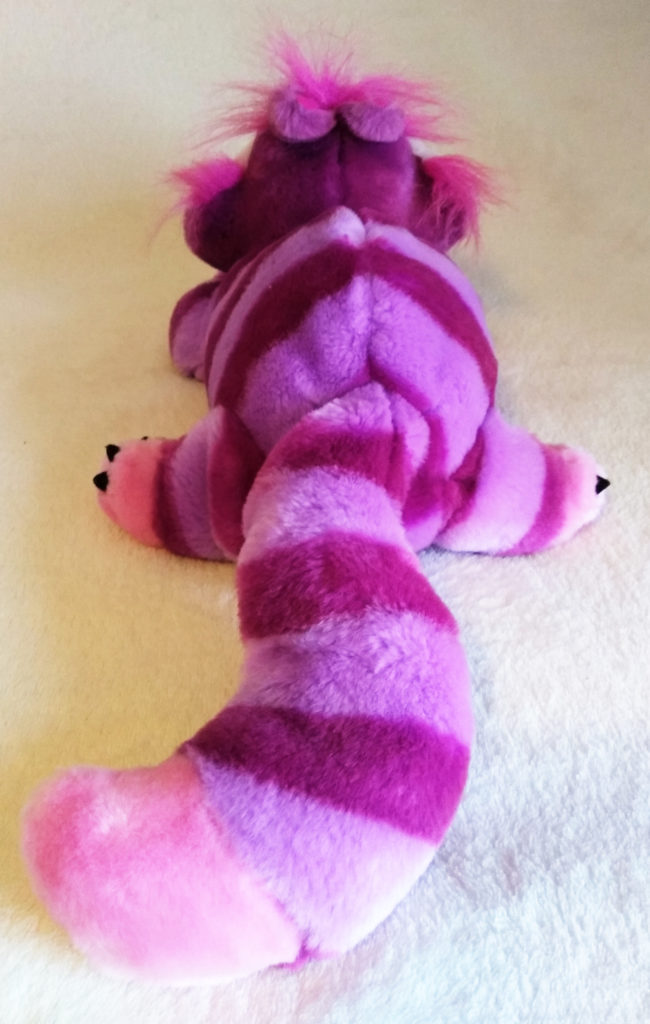 The colours are very much like in the film, purple with a lighter purple. He comes across much darker than his newer 2011 plush.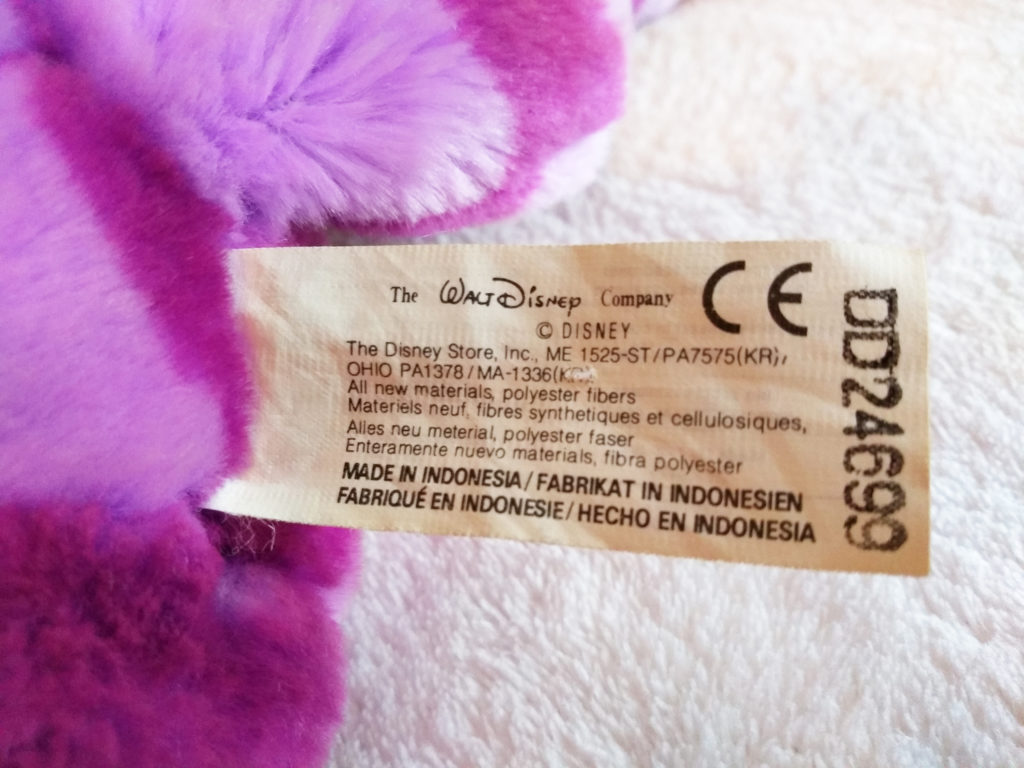 Its tush tag is fairly standard, with the usual Disney Store information and copyrights.
---
I spotted this old guy in a charity shop in the UK in 2020. Although not a fan of Alice in Wonderland or the Cheshire Cat, I do know someone who does like it and their birthday is coming soon, so I decided to get it for them. But first I was going to log him here for fellow collectors!
I personally like this one more than the newer 2011 stamped plush. The colours are more spot on. Its fur isn't as fluffy but neither was he that fluffy in the film. His grin is slimmer as well, making it more fitting. I liked the new version, but having seen this one I like this one better.
Despite not having this plush now, I still wanted to catalogue him here for fellow collectors. The photo's are, as always, of the actual plush in hand and not stock photos.
I no longer possess this plush.
---
Got any more details / information for me to add? Or did I get something wrong? Do you own the same plush? Do you agree or disagree with my findings? Let me know in the comments below!