-I no longer own this merchandise and this post has therefor been archived-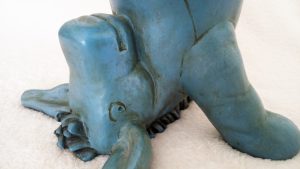 Series: Winnie the Pooh
Company: Charpénte, a division of Michel & Company
Size: 17 cm
---
This is an Eeyore from the Classic Pooh line. He is made to look like the classic images of Ernest Howard Shepard. This statue is made by Charpénte.
It stands at about 17 cm , which is quite a size but might be considered small for a statue. It feels heavy and solid.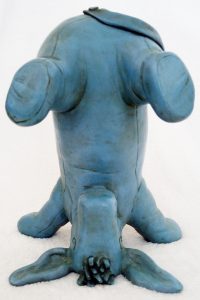 It depicts Eeyore doing a handstand that goes along with the phrase "Some days look better upside down". The bottom is flat and quite spaced out, making a very stable statue.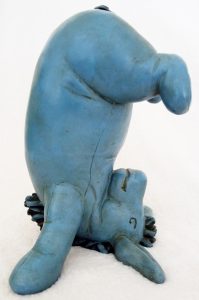 The whole statue of Eeyore has a dark blue colour. Others in the range include an orange Tigger and a yellow Pooh.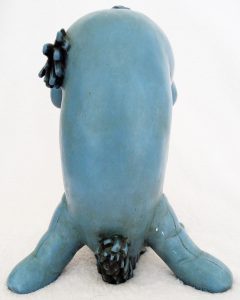 Its details are of a darker colour, this gives the impression its tail tuft and hair are darker. You can also see the seams better this way.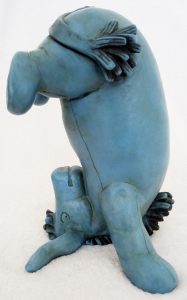 Its proportions are spot on. The sculpture looks almost exactly as the drawings of Ernest Howard Shepard.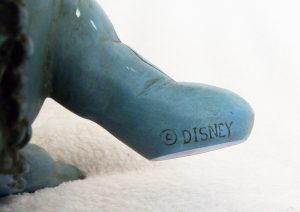 On its front left paw, along the bottom edge it has © Disney edged in.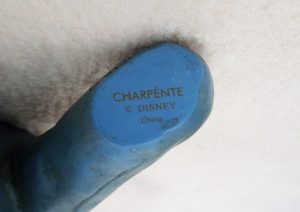 Under that same paw he has printed Charpénte, © Disney, China.
---
My mother and younger brother loved Pooh Bear, so I ended up watching a lot of it. I like the original stories and poems, and the lovely drawings, so I'm often drawn more to classic Pooh than the Disney-fied one. I love seeing art come to life so this statue based on E. H. Shepard's work is more interesting to me than the over marketed Disney ones.
This statue is very well sculpted and looks very much like the original drawings.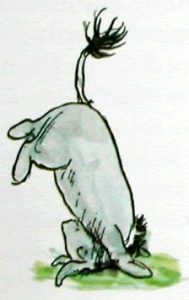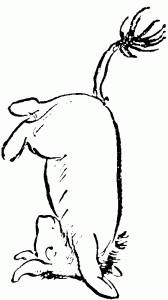 The only difference is is that the tail isn't fully upright, but that is probably so it wouldn't break off so easily.
Despite liking this statue, it's not really my thing. I don't care much for statues, unless it's a clay model for animation, so I'm hoping to make someone else happy with this beauty. Also, Eeyore is a plush, so I feel like he should be one, and not made out of stone. This is of course personal opinion, and I can't really fault this statue. It's a nice size, has a nice weight and the sculpture looks great. I'm sure it'll make someone else very happy.
The photo's are, as always, of the actual item in hand and not stock photos.
---
Got any more details / information for me to add? Or did I get something wrong? Do you own the same statue or others of Charpénte? Do you agree or disagree with my findings? Let me know in the comments below!