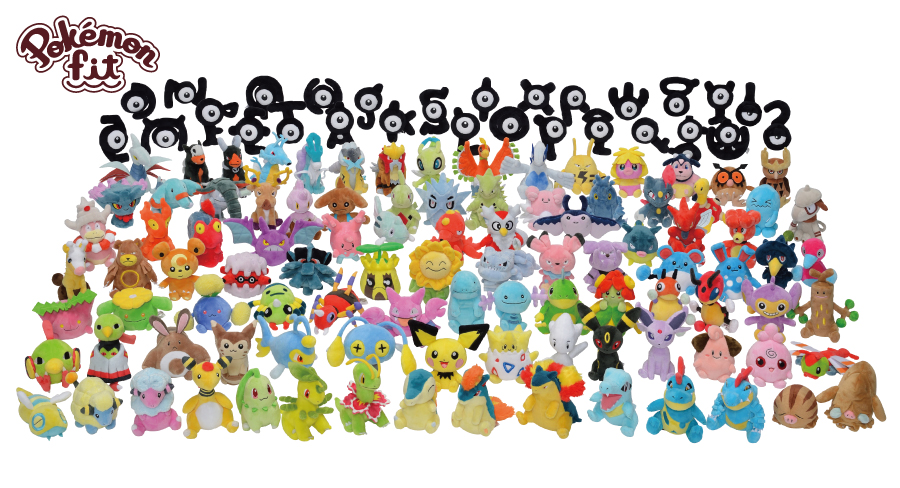 Company: Pokémon Center
Release: 8 June 2019+
Size: +/-12cm
Main distribution: Japan, USA, UK, Singapore (at Pokémon Centers)
---
These little plushies are from a line called Pokémon Fit (because they fit in the palm of your hand), also known as Sitting Cuties in the West. Every single Pokémon has been made. These can be found at Pokémon Centers Worldwide.
The line released 13 July 2018 and Wave 1 existed out of 30 Kanto plush. In November 2018 the rest of Kanto was released as Wave 2. Since then, each Wave consisted of all of the next Gen Pokémon. All of Johto Pokémon got released as Wave 3.
As there are so many, I'll only post per Gen if and when I get them.
Here you'll find Gen II Johto, and you can find Gen I Kanto here.
Each Pokémon plush gets delivered in a see-through plastic bag with their barcode.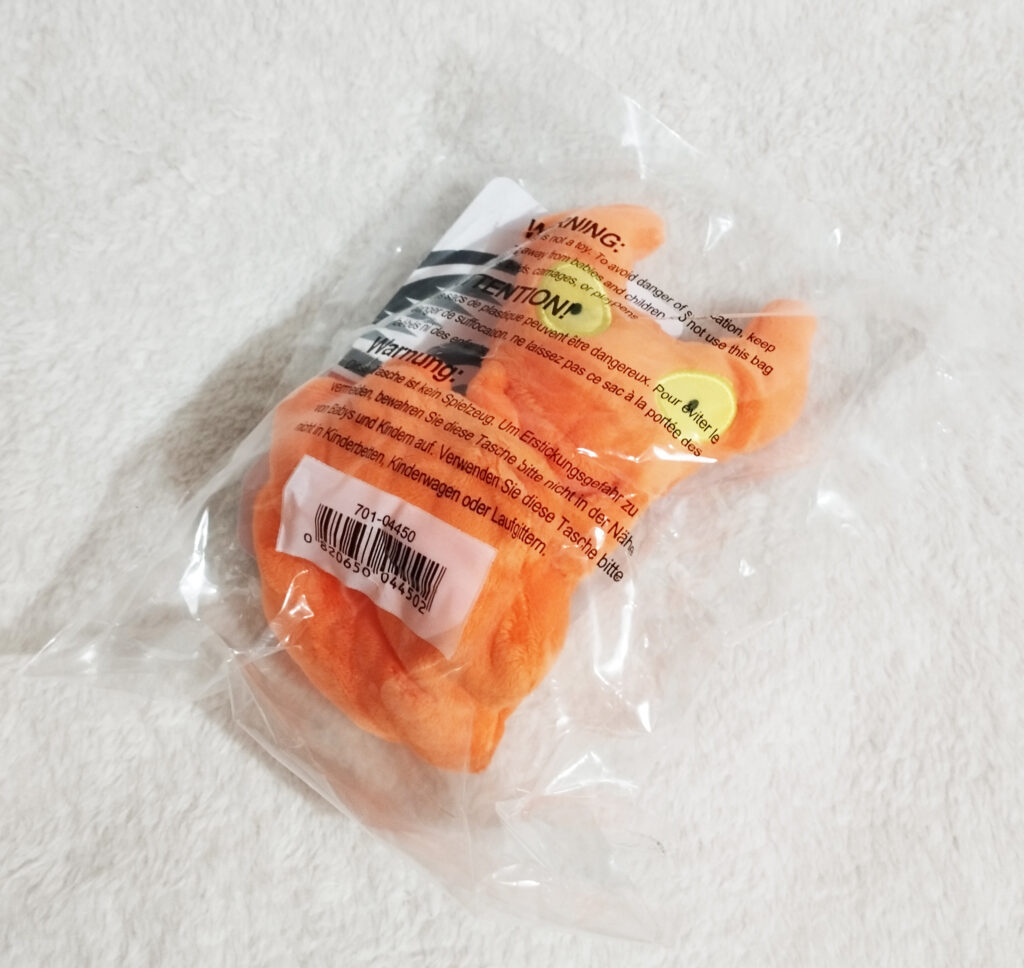 I got 1/127 Johto Fit Pokémon.
#218 Slugma
Release date: 8 June 2019
Barcode: 701-04450 0820650044502
Promo Fire Pokémon Barcode: 0196215100717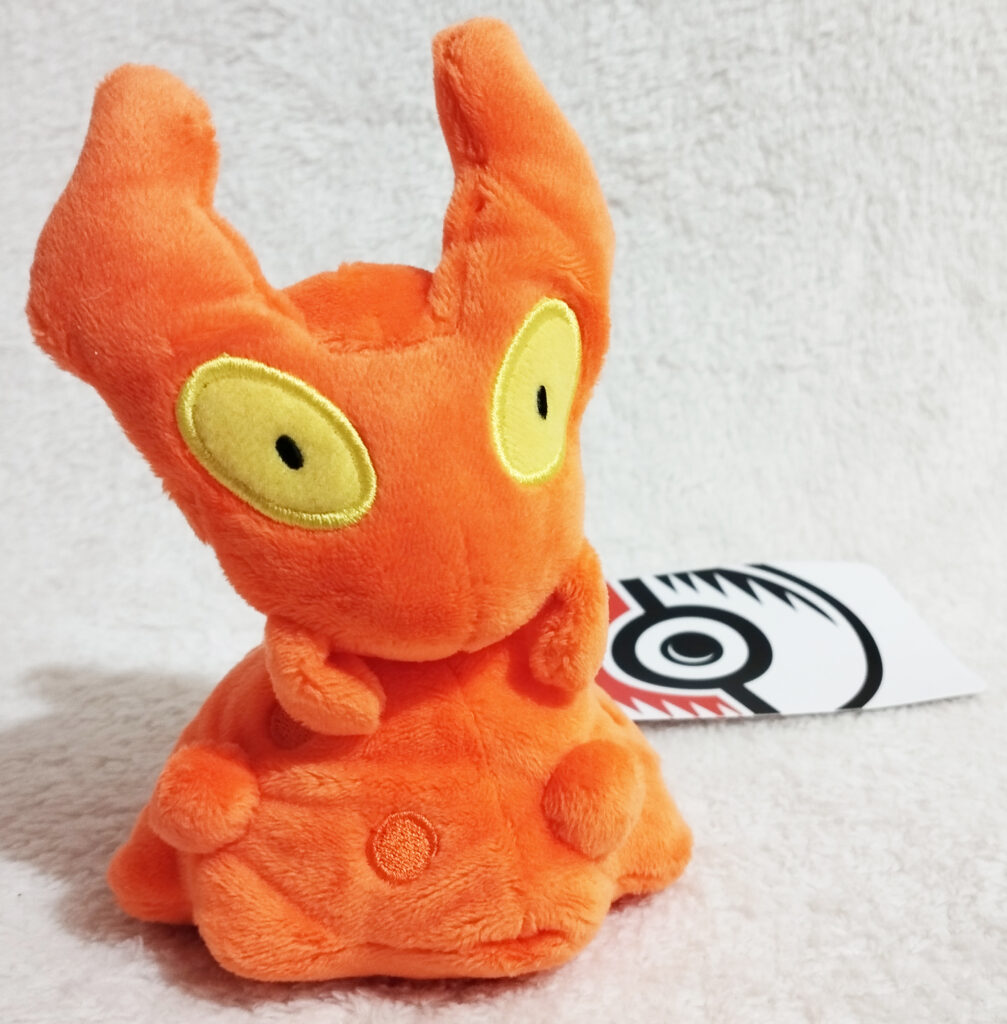 Slugma is in a standing position. It has embroidered eyes and spots. Its expression is neutral. Its tushtag is on its back on the left side. Underneath is a little loop for the hang tag.
It's a Western re-release (2021) and therefor has a large generic Pokémon Center Tag with a Pokéball on the front and the product and legal info on the back.
Due to a promo on the Pokémon Center website (get a free Fire Fit Pokémon with purchases) it has a sticker with a new barcode on it as well.
---
I noticed a promo on the Pokémon Center website where you would get a free Fire Pokémon Fit plush, and I was planning on purchasing something from there anyway, so I ended up with this Slugma.
I had hoped for a Kanto plush, but alas. At least Johto is ok too. Still, I have no intention of keeping Slugma so this guy is up for sale.
I don't have any intention of getting more, but if I happen to get them I wouldn't be too upset. It's a popular line and gives lesser popular Pokémon a plush, which is cool.
If you love Pokémon, this is a great line to collect. Every single Pokémon got one, so great for completionists, and if you just want your obscure favourite it's finally possible. They're are also relatively cheap (RRP £9.99 / $10.99 / ¥1100), although prices are going up ($16.99).
If you want bigger or more detailed plush, you might want to give these a miss.
---
Got any more details / information you think I should add? Or did I get something wrong? Do you own the same plush? Do you agree or disagree with my findings? Let me know in the comments below!