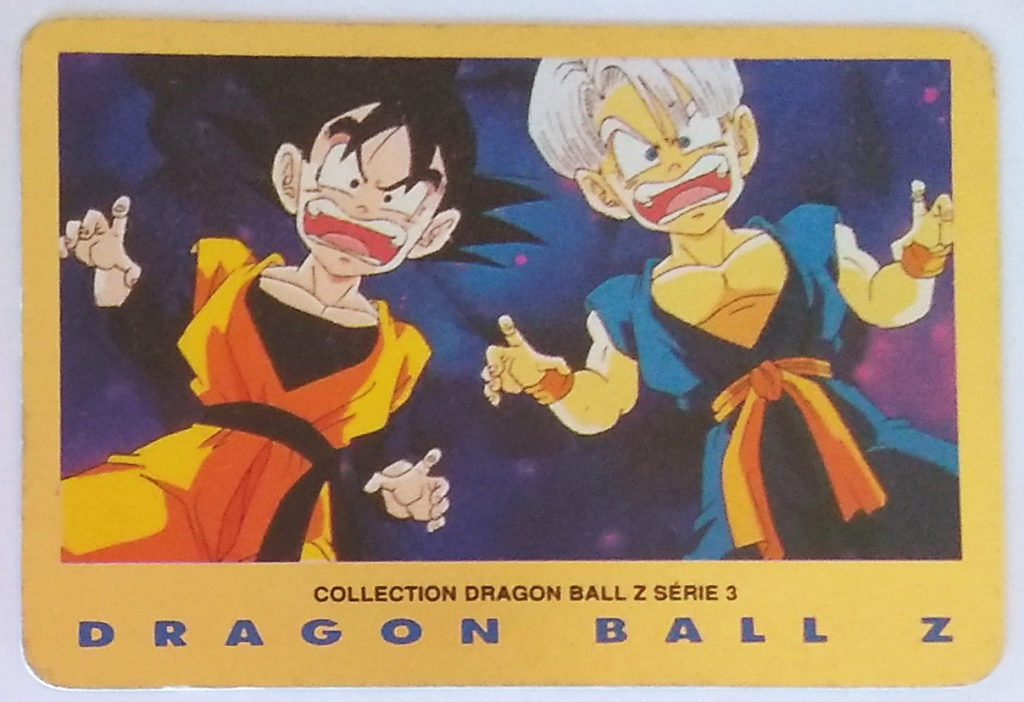 Series: Dragonball Z
Company: Panini
Year: 1997
Main distribution: Italy
---
These are trading cards from Dragonball Z by Panini. This is Serie 3. The series exists out of 105 cards. The images are based on the Dragonball Z series Fusion Saga. All the cards have a gold border, and it's also referred to as the Panini Gold series.
Panini is an Italian company headquartered in Modena, Italy, named after the Panini brothers who founded it in 1961. Mostly known for its collectable stickers and cards, they also produce books, comics, magazines and other items through its collectibles and publishing subsidiaries.
Here I'll show my Collection Dragonball Z Serie 3.
The cards are recognisable as having a golden border, with Collection Dragon Ball Z Série 3 on it.
The backs have the same image but smaller, accompanied with the character's name, Dragonball Z, the card number and the background is blue.
I only got 5/105.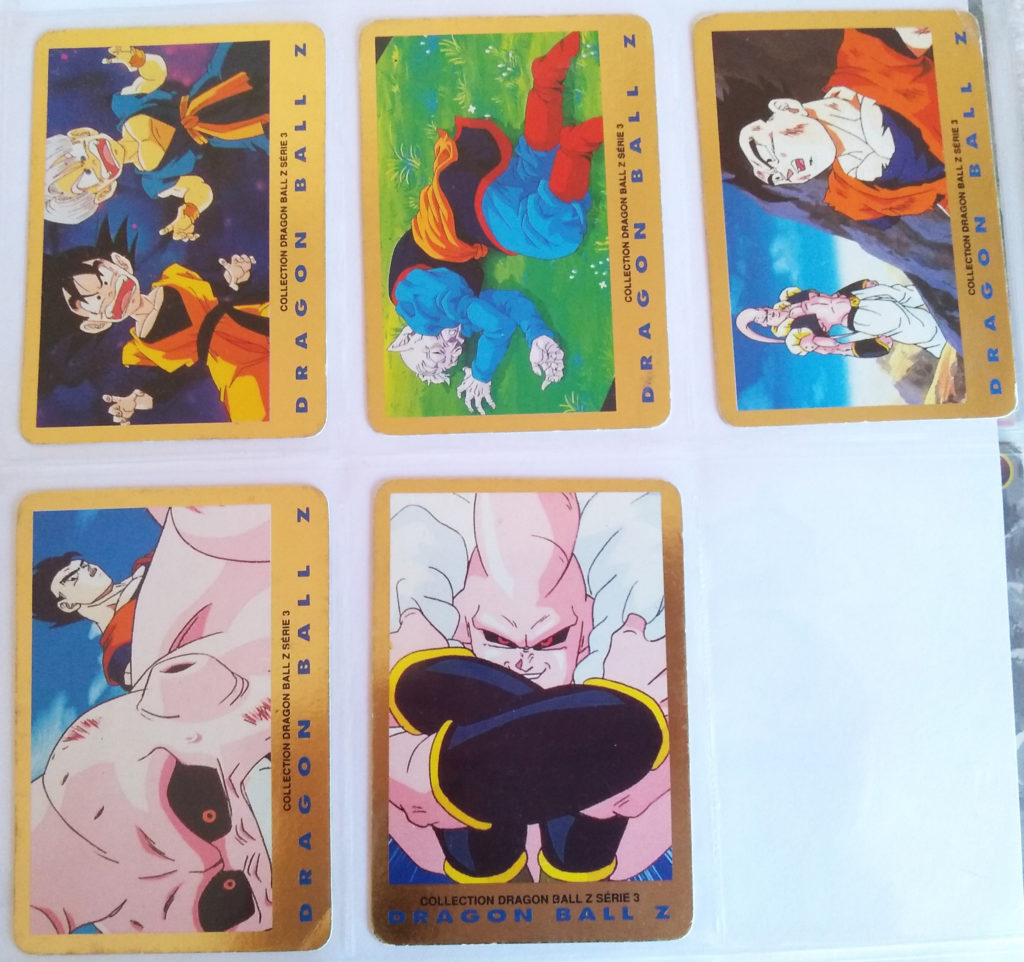 ---
Alongside the Artbox series these Panini series started to appear in my local shops at the time. Because they were Italian, and therefor foreign, they were less desirable to us. However, they were everywhere. That is, Serie 2, Serie 4 and Serie 5. I never saw Serie 1 nor Serie 3, and was therefor never able to buy the packs for it. Another reason why I didn't try and collect these as much.
The few I got here were from trading with someone from Belgium. I'm not sure whether they were for sale there? I only got a few. But I rather traded for a card I didn't have than keeping a double, and I rather had a bad condition card than not having the card at all.
Some kids only knew of Serie 2, the Silver series, and thought these Gold ones were special, so these also became super hard to trade for! The few that had ended up somehow with the gold cards, refused to trade them for reasonable amount. I hated those kids, haha.
I quickly realised I couldn't get every single card of Dragonball, but I wanted to try to get at least 1 of each series. So I got a few of these.
Who knows, maybe one day I find a full set for cheap on a market as someone cleared a loft. For now though, I'm content with just these few. However, if you'd like to trade cards, shoot me a message.
---
Got any more details / information you think I should add? Or did I get something wrong? Do you own any of these cards? Or do you have the full set? Would you like to trade any? Do you agree or disagree with my findings? Let me know in the comments below!