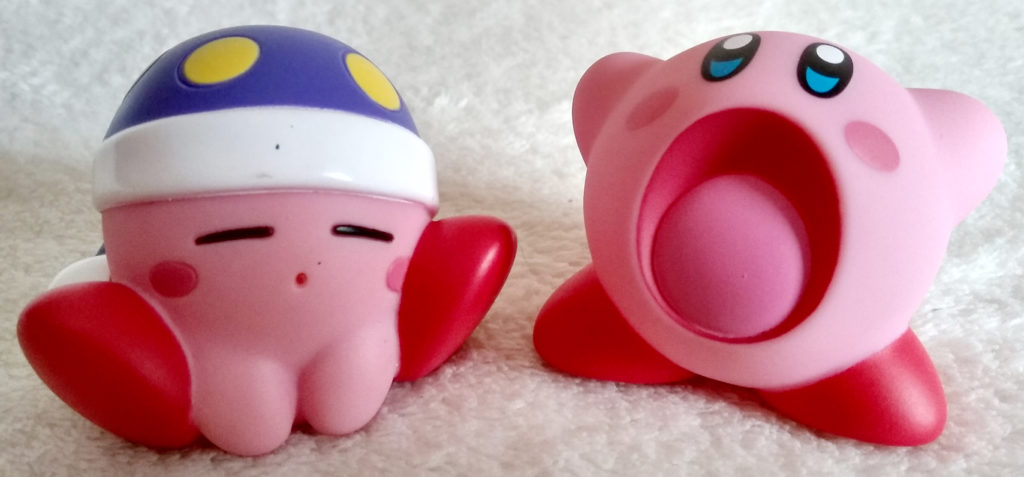 Company: Takara Tomy A.R.T.S. / Tomy / T-Arts
Year: 2018+
Size: 5cm
Main distribution: Japan / Europe
Barcode: 796714679426
---
These are soft vinyl figures, or sofubi in Japanese. They are distributed via Gashapon in Japan, and blind boxes / gashapon balls in Europe.
These come in various waves of 4 figures. 4 volumes are out, creating 16 figures total.
Volume 1
Release Japan: April 2018
Release Europe: 2020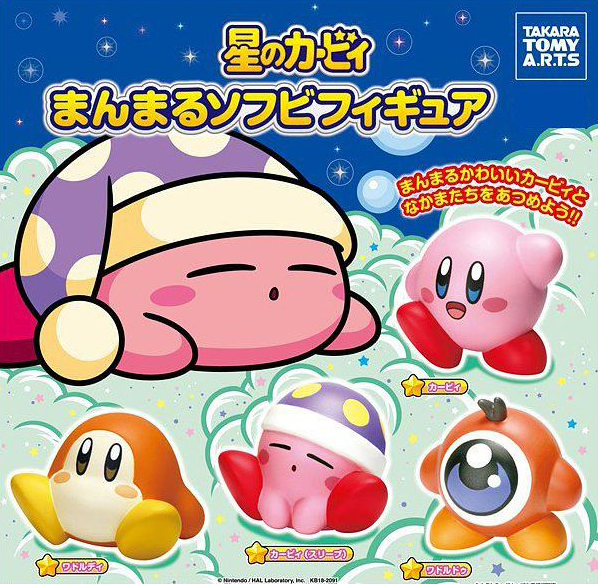 Volume 1 exists out of 4 figures; Kirby, Waddle Dee, Kirby (sleepy) and Waddle Doo.
I got 1/4.
Kirby (sleepy)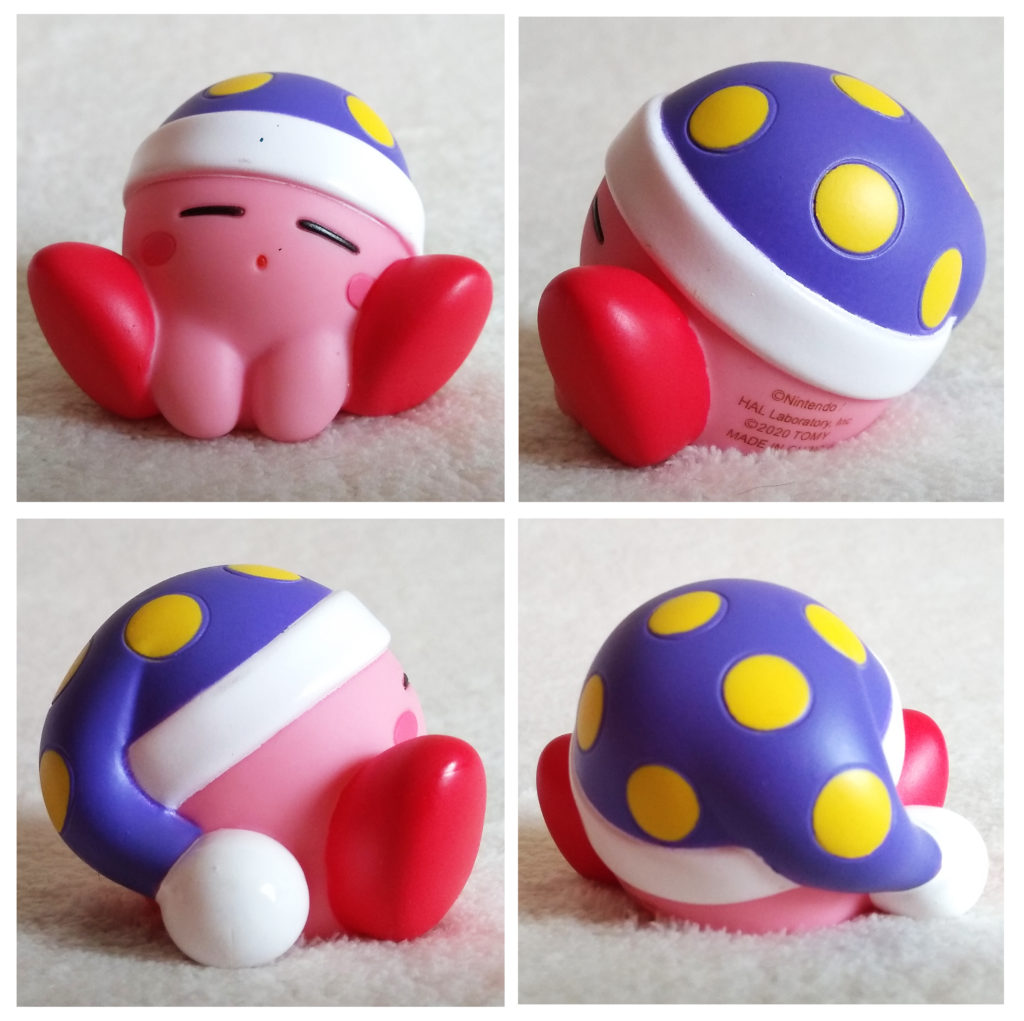 Kirby is wearing a sleep cap, purple with yellow dots, and has his eyes closed. He's sitting upright but appears to be dozing off.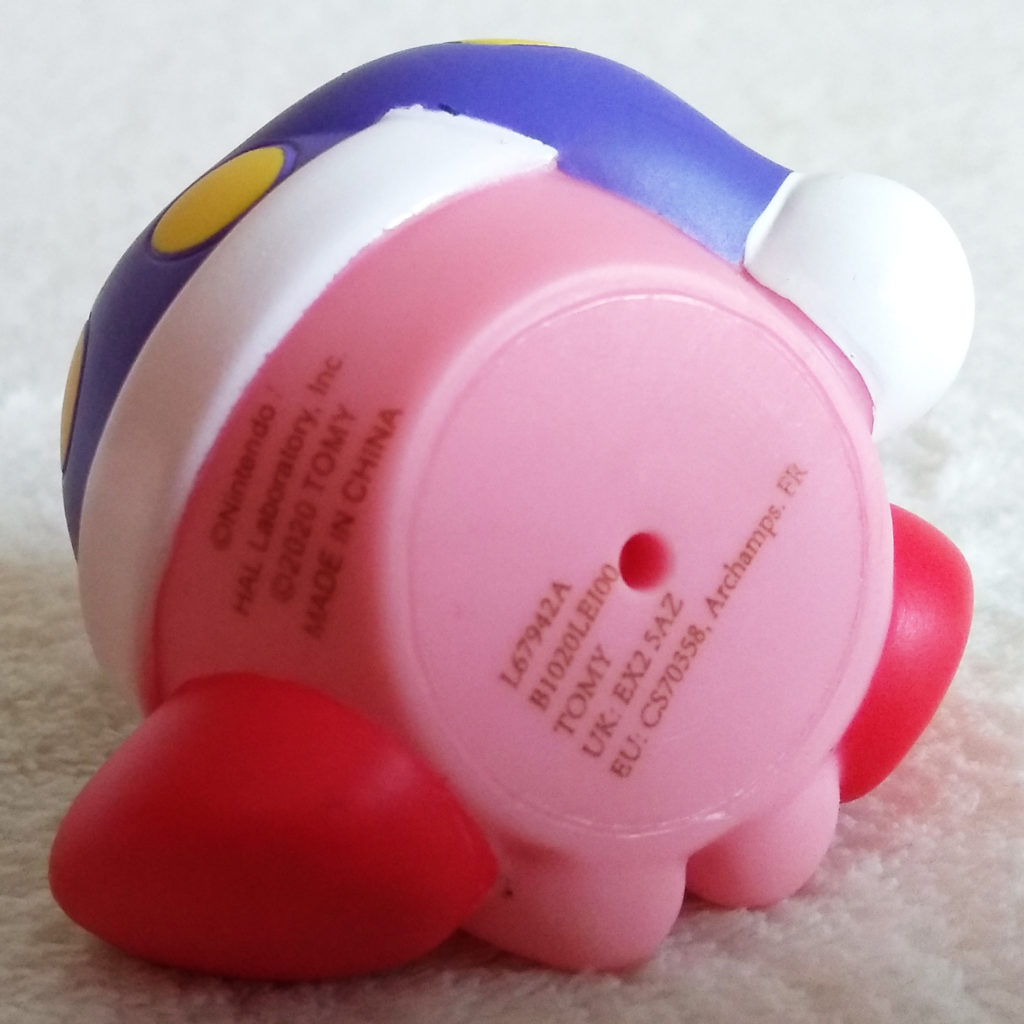 His branding is on his bottom and side. It reads in printed font: © Nintendo / HAL Laboratory, Inc. ©2020 TOMY MADE IN CHINA on his side and L67942A B1020LE100 TOMY UK: EX2 5AZ EU: CS70358, Archamps. FR.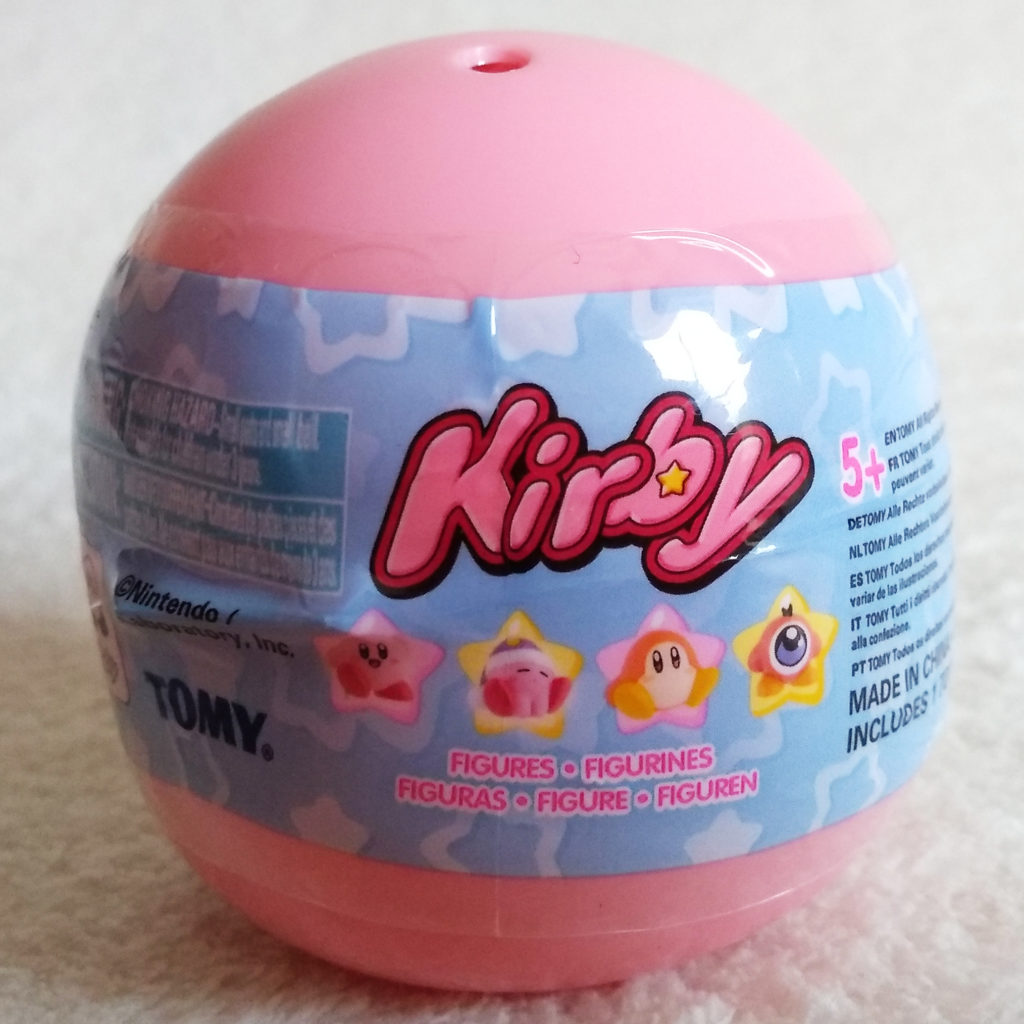 This is the European version. It came in a pink Gashapon boll and was sold as a "blind box". I was able to spot him inside through the little holes though.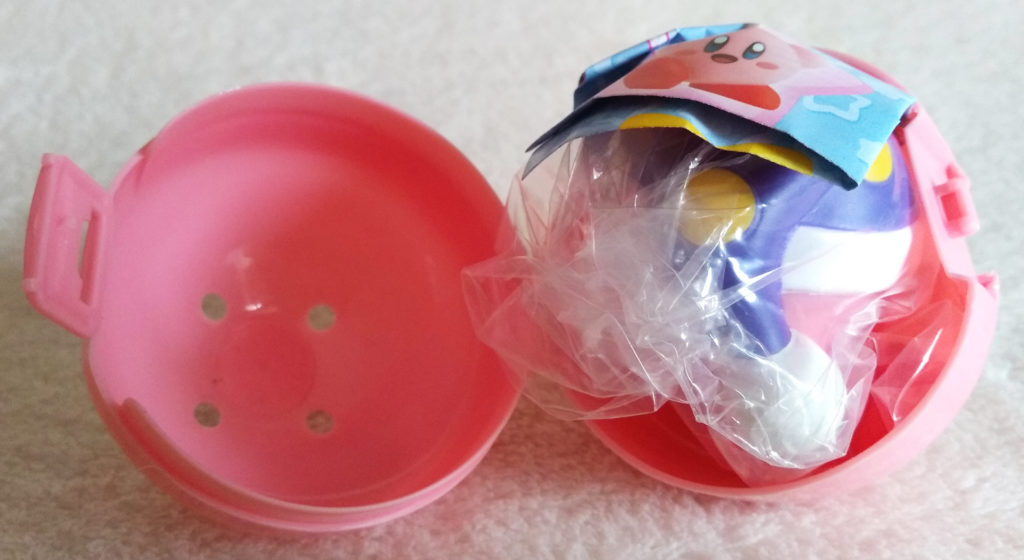 Inside is the figure in clear plastic and the leaflet showing the entire line as a checklist.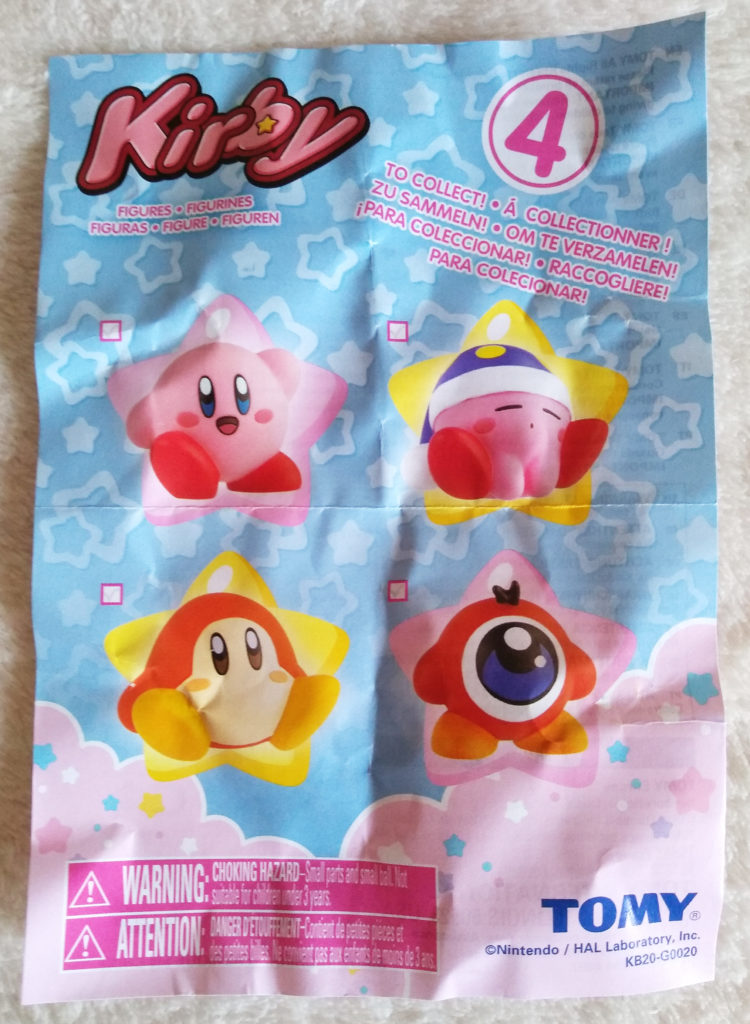 It's very basic, simply stating Kirby, figures, 4 to collect and showing the 4 images without names.
Volume 2
Release: January 2019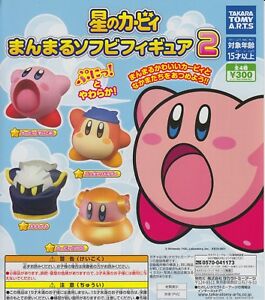 Volume 2 exists out of 4 figures; Kirby (inhale), Waddle Dee (headband), Metaknight and Kirby (UFO).
I got 1/4.
Kirby (inhale)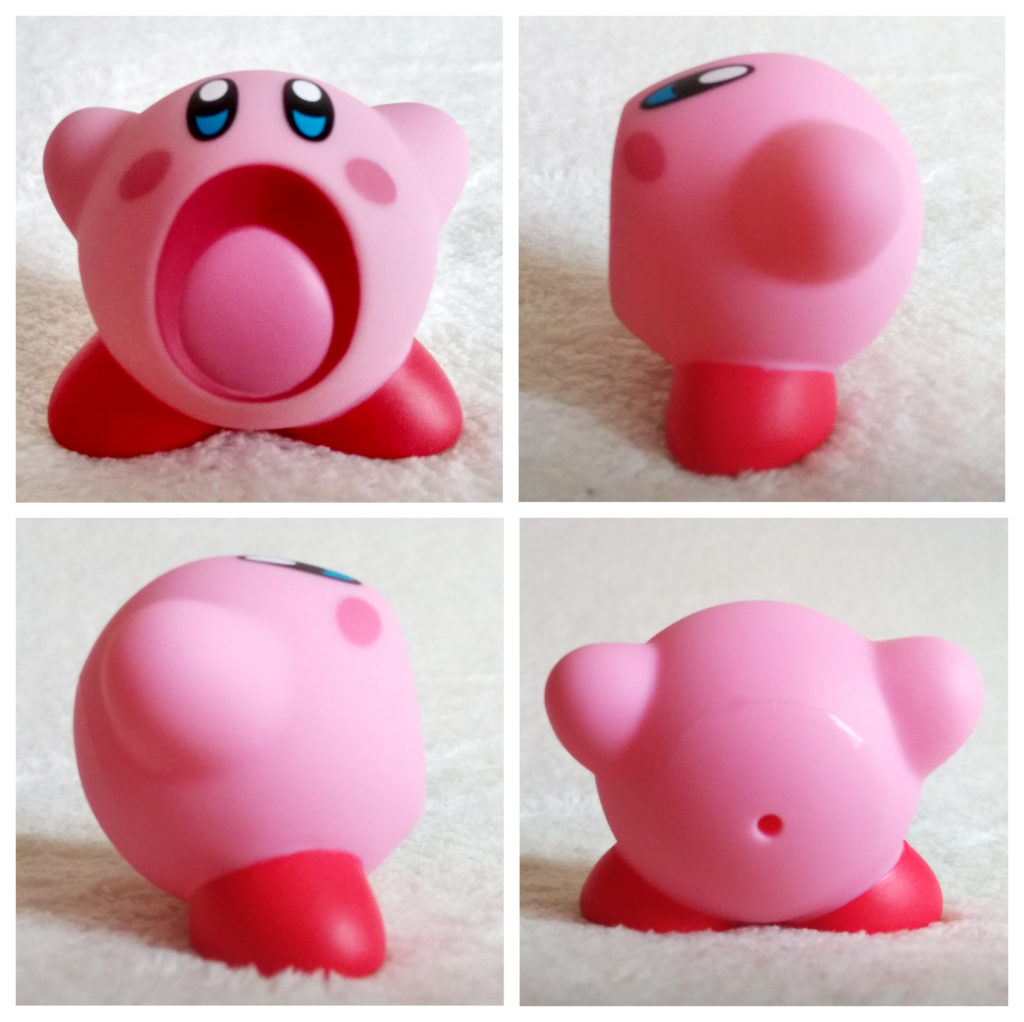 Kirby is standing with his feet firmly on the ground and his hands in the air. His mouth is open, ready to suck anything in its vicinity.
His branding is on his bottom of his left foot. It reads in printed font: © N / H T-ARTS MADE IN CHINA.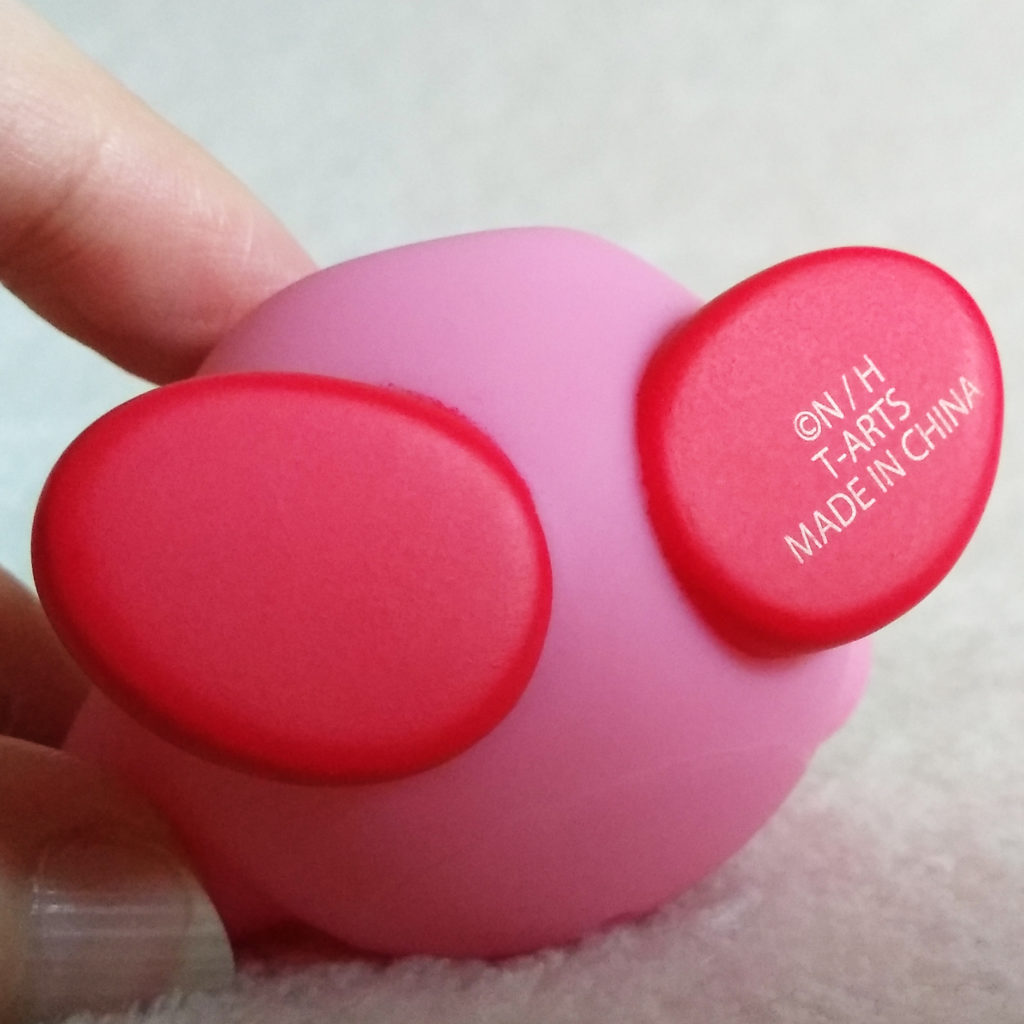 This is the Japanese version.
Volume 3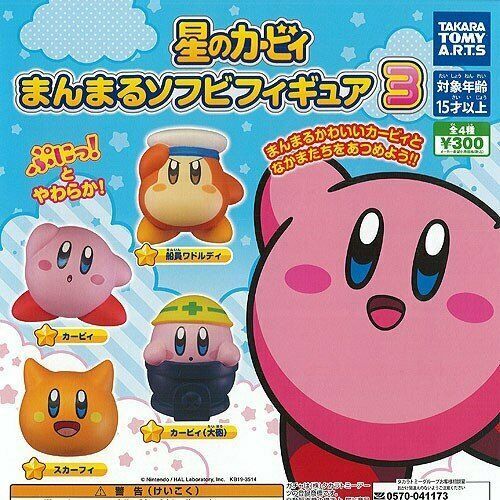 Volume 3 exists out of 4 figures; Kirby, Waddle Dee (sailor hat), Scarfy and Kirby (Canon).
I got 0/4.
Volume 4
Release: December 2020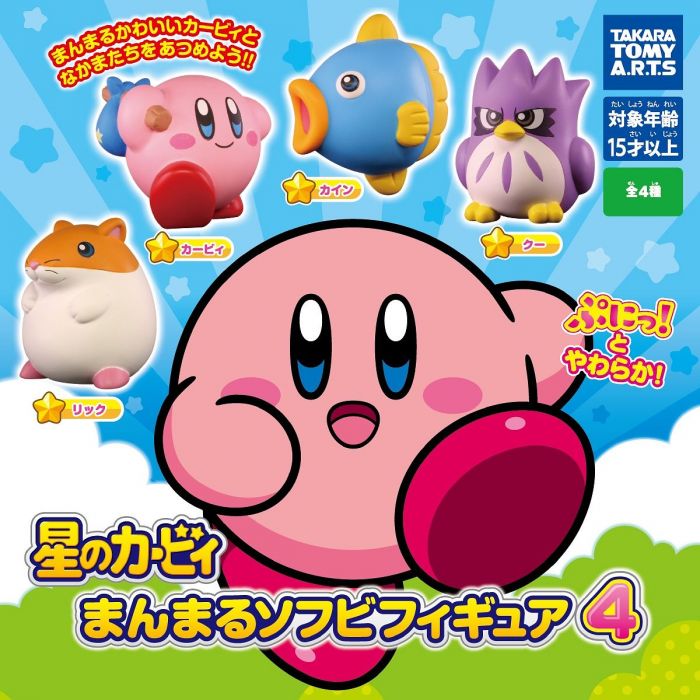 Volume 4 exists out of 4 figures; Rick, Kirby, Kine and Coo.
I got 0/4.
---
Lately I'm really into sofubi of soft vinyl figures. They feel nice and look good, and are of a decent size for a good price.
I initially found the Kirby from Vol. 2 in Amsterdam in a shop whom imports from Japan. I thought he was cute and I didn't have a Kirby in the inhale pose yet, and figured he would look nice with food pictures.
A year later I find these pink gashapon boll blind boxes in the UK. I have no clue whether it's a squishy or a soft vinyl or hard plastic inside, but I liked the sleepy Kirby so was trying to find him and I spotted his purple and yellow hat through the tiny holes. It wasn't till I was home and opened it I found it to be the same as the one I had already bought a year prior.
Looking further into it, it seems Tomy is finally bringing these to Europe, so hopefully the others will appear here too!
They look really good and are nice to display. They are also quite soft and can be squished a bit, but they bounce back perfectly. They remind me of kid's bath toys.
I probably won't collect all of them, but I'd like to add Waddle Doo, Kirby in the canon and the animal friends to my collection. We'll see!
They retail for 300 yen in Japan, and £3.99 in the UK.
If you like Kirby and cheap, large figures these are quite nice.
If you want something that feels less "childish", you may want to give these a miss.
---
Got any more details / information? Did I get something wrong? Do you own the same figures or the full series? Let me know in the comments below!