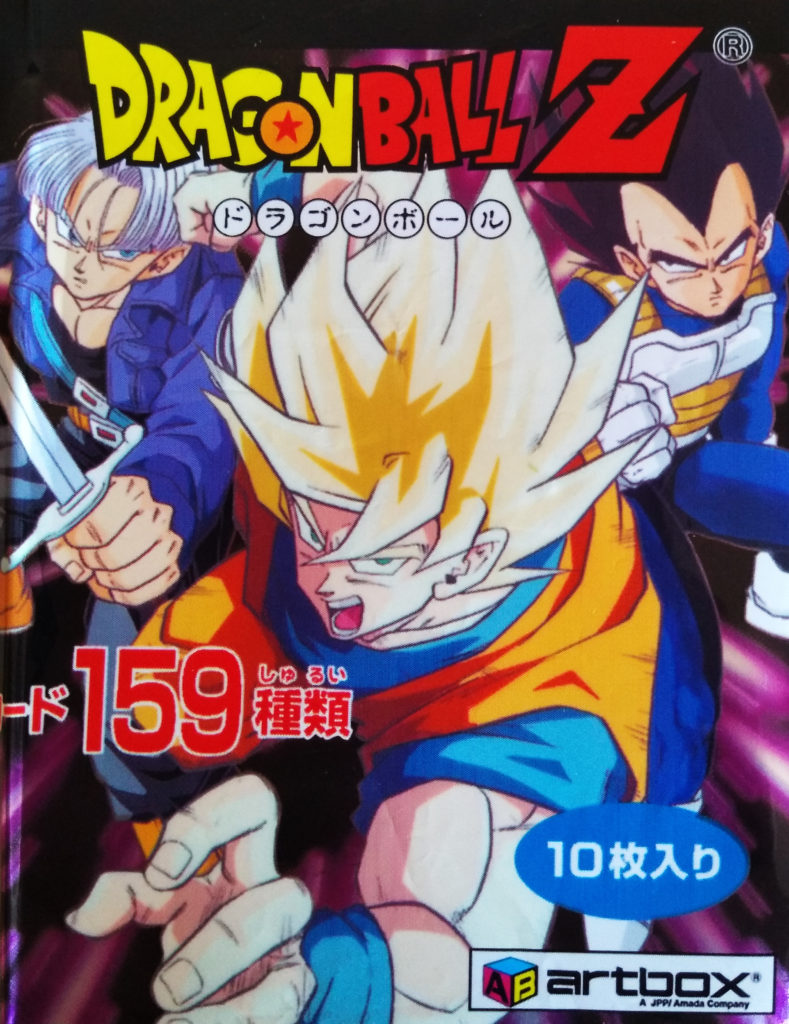 Series: Dragonball Z
Company: Artbox
Year: 2000
Main distribution: United States / Japan
Barcode: 601139140003
---
These are trading cards from Dragonball Z from Artbox. This series is called the Hero Collection Series 1 and contains 156 cards and 3 Double Laser Prism, making 159 cards total. The images are based on the Saiyan Saga up to the Great Saiyaman Saga.
Artbox (also known as DBA Artbox Entertainment or Japan Printing Products USA Inc.) was an American publisher of trading cards and Collectable Card Games. Their headquarters was in San Clemente, California, USA. A subsidiary of Ensky (Formerly Amada Printing MFG. Co., Ltd), Artbox Entertainment was established in 1995 as a United States based company to manufacture and market popular licensed products by specialising in the category of printed toys and collectables. Founded over 65 years ago, Ensky is Japan's leading manufacture, marketer and distributor of licensed products. With strong support from Japan's leading manufacturers, Artbox Entertainment was well equipped as a leader of printed toys and collectables for licensed products.
They gained many licenses, including Dragonball, Dragonball Z, Pokémon, Sailormoon and many more.
Here I'll show my Dragonball Z Hero Collection Series 1 cards.
The cards are recognisable as they have a large white border around the image, and the card number is at the front. The back has blue borders on each side, with game interface, and the center has a light image with Japanese text. The 3 WGL have a golden border and an image on the back.
They came in 10 packs. I always kept one of the pack's designs with my cards.
I got 159/159; the complete set.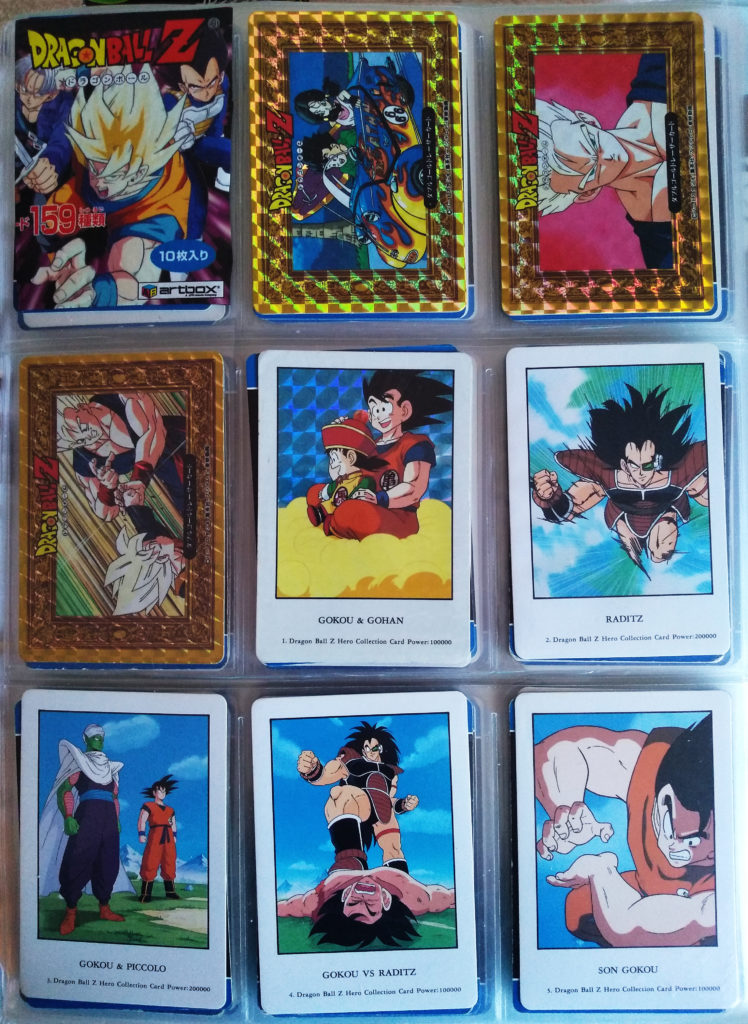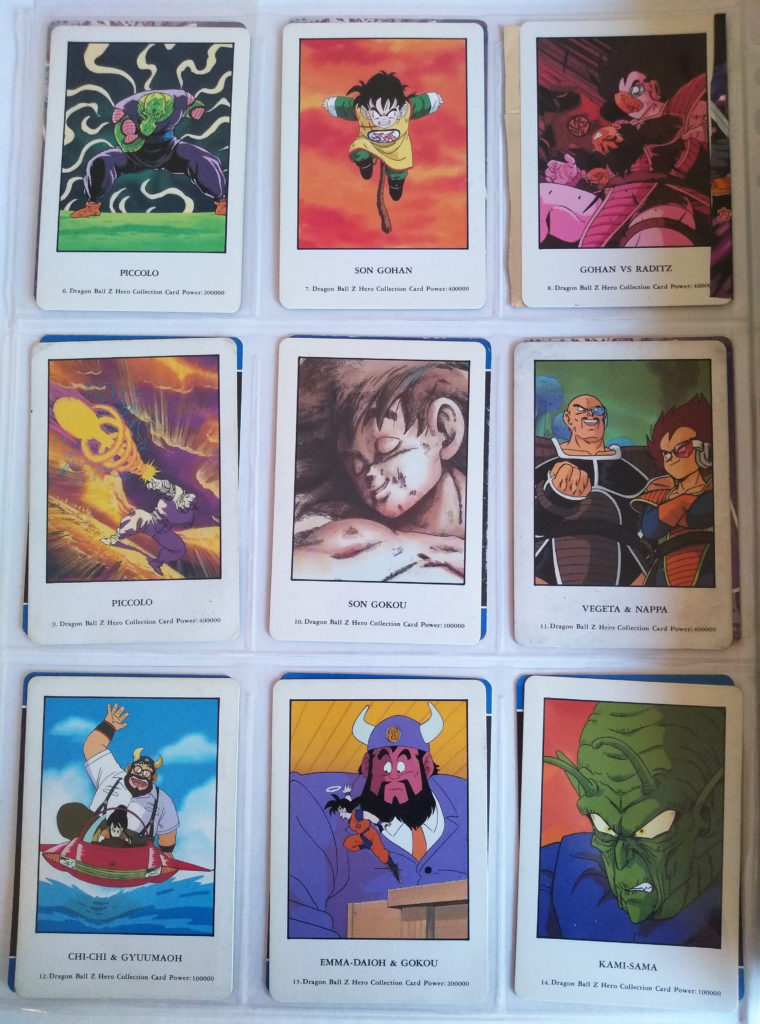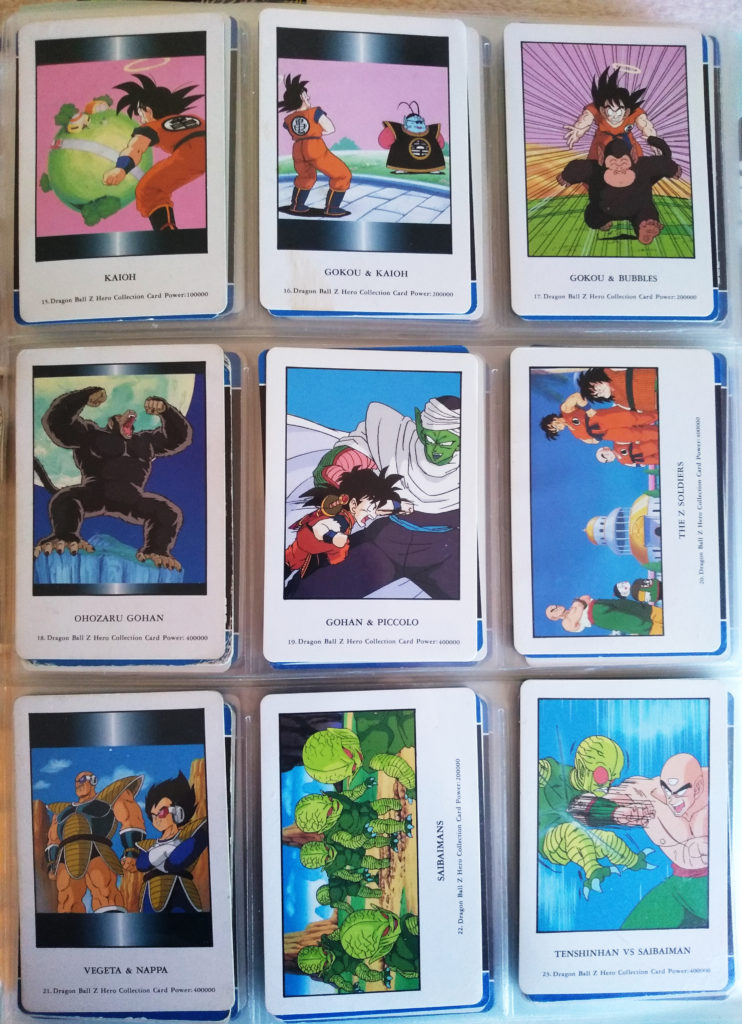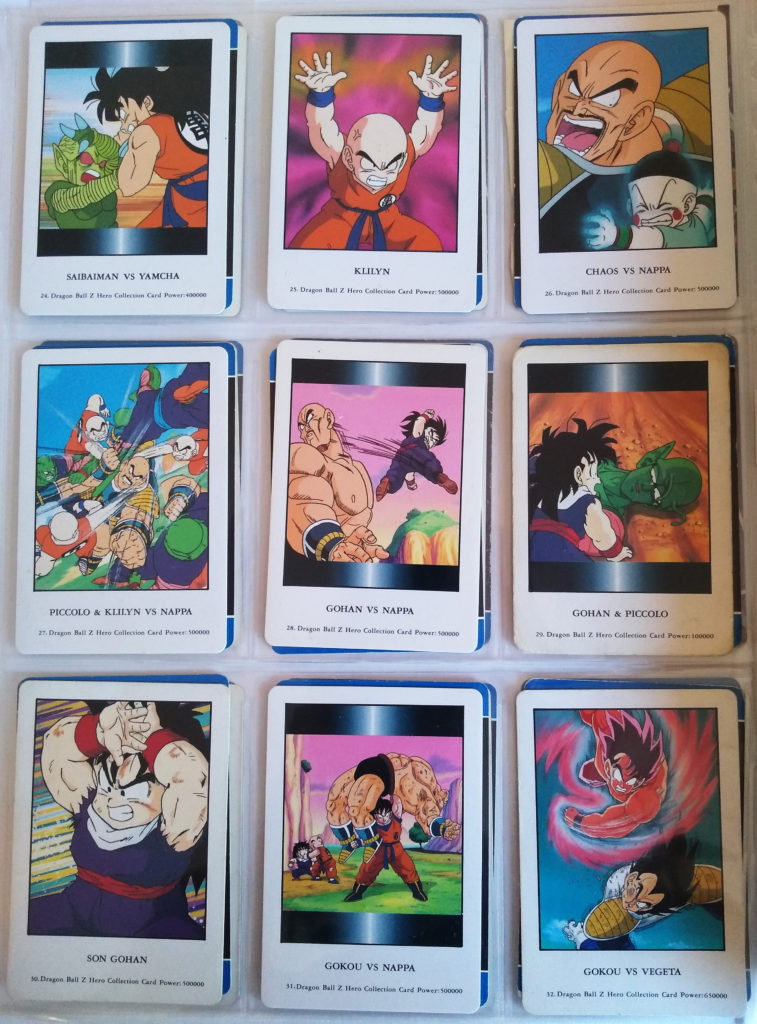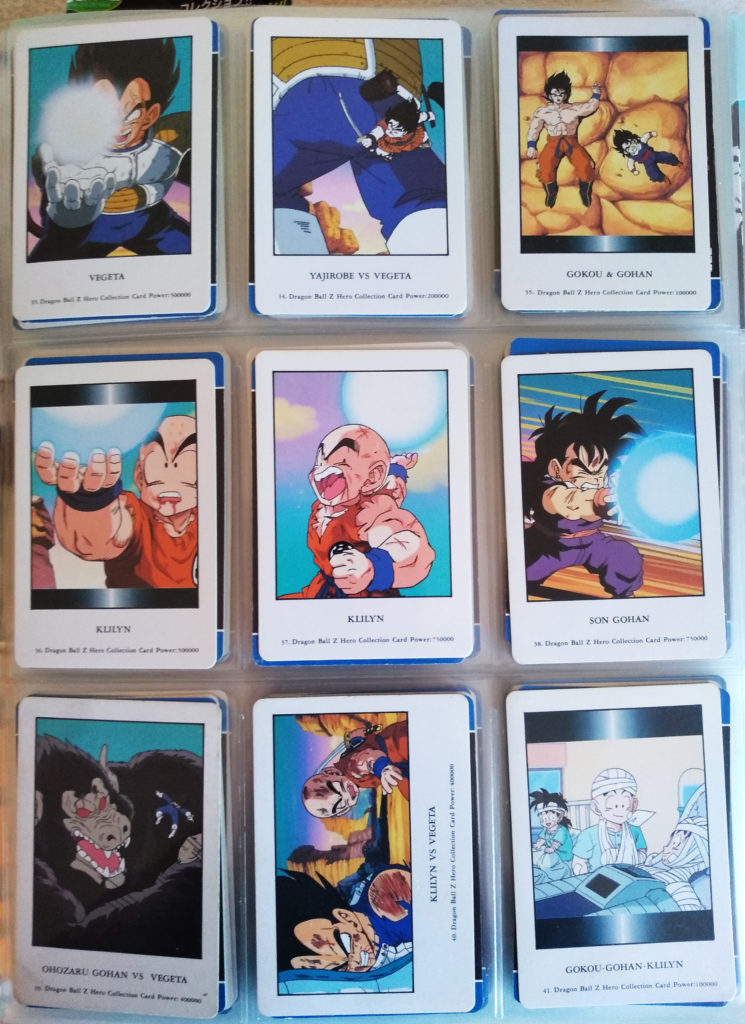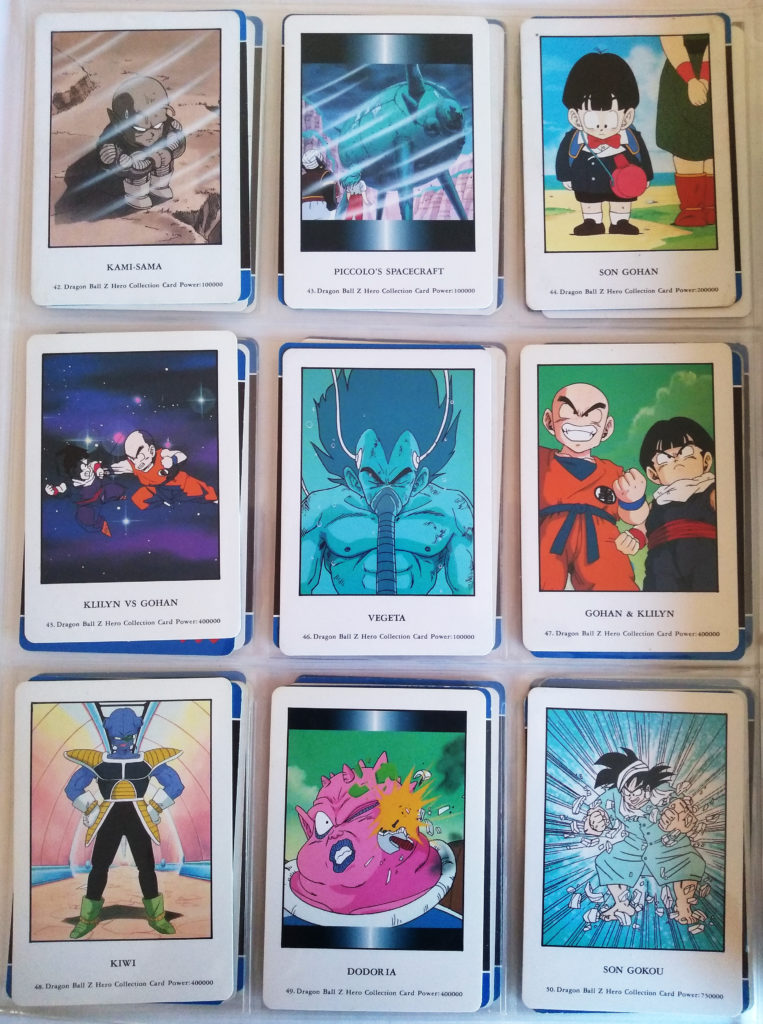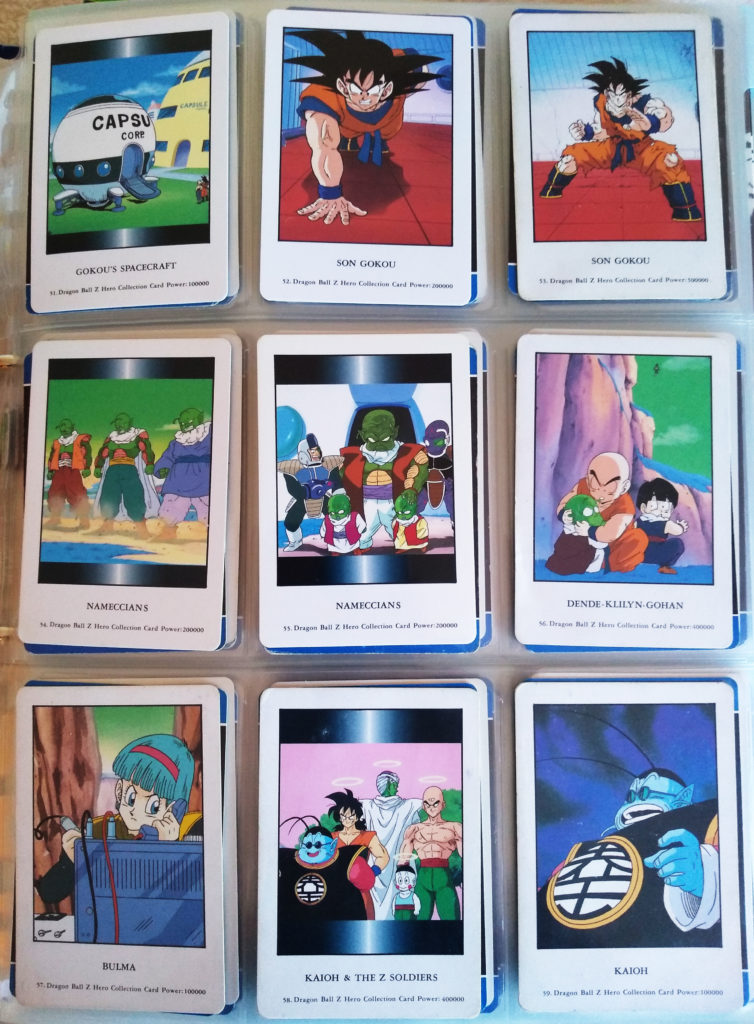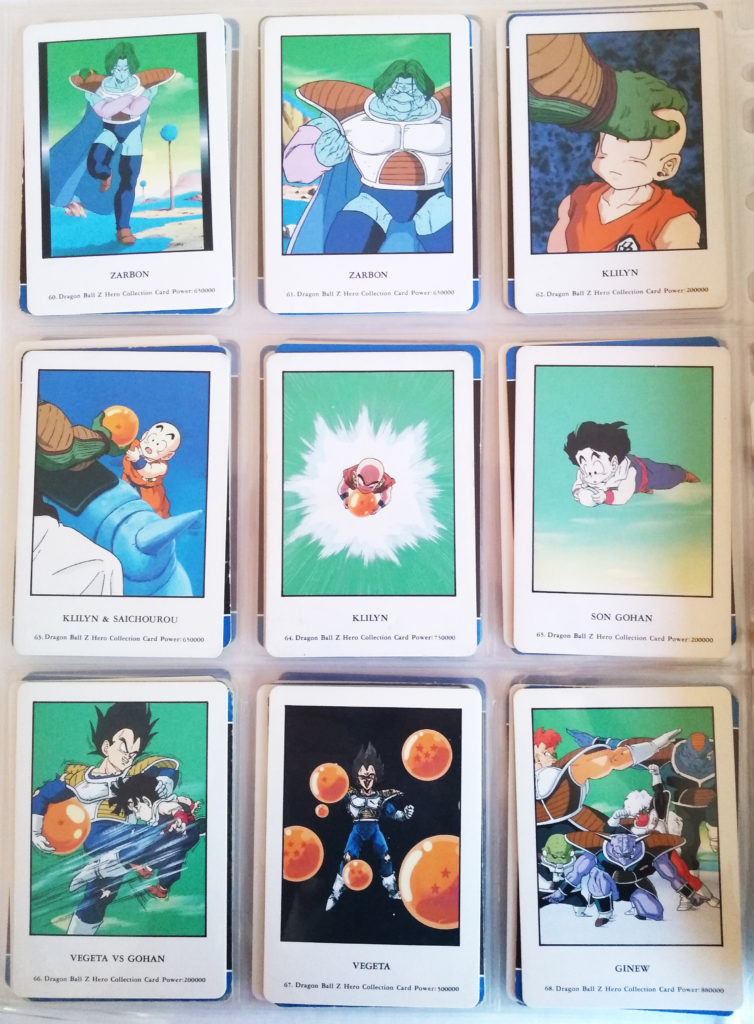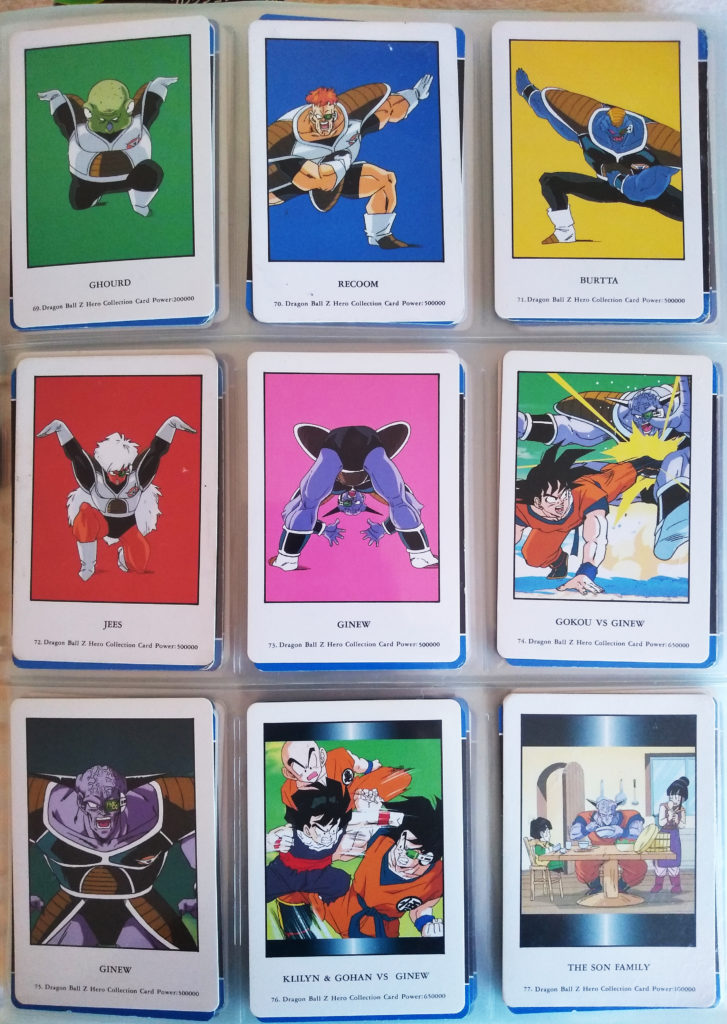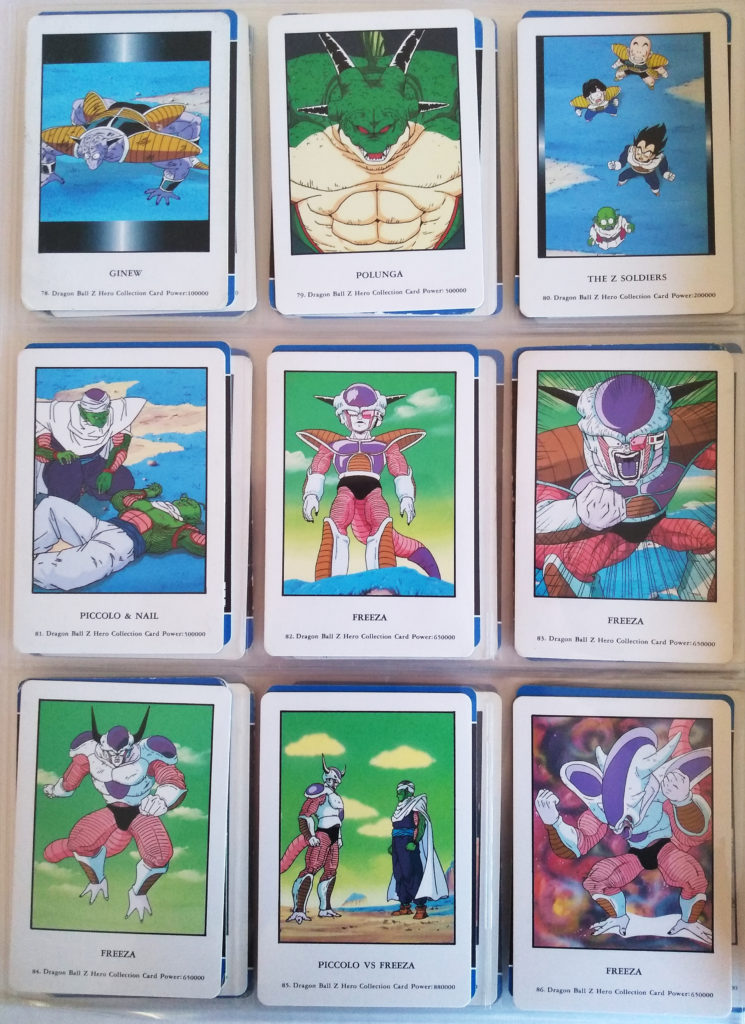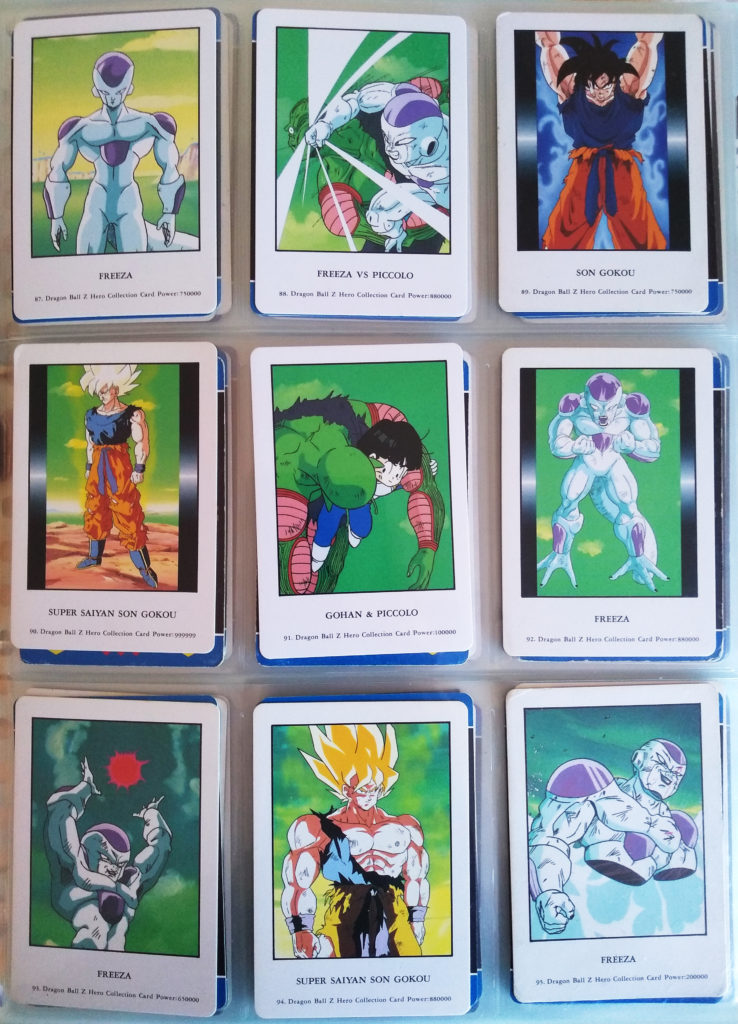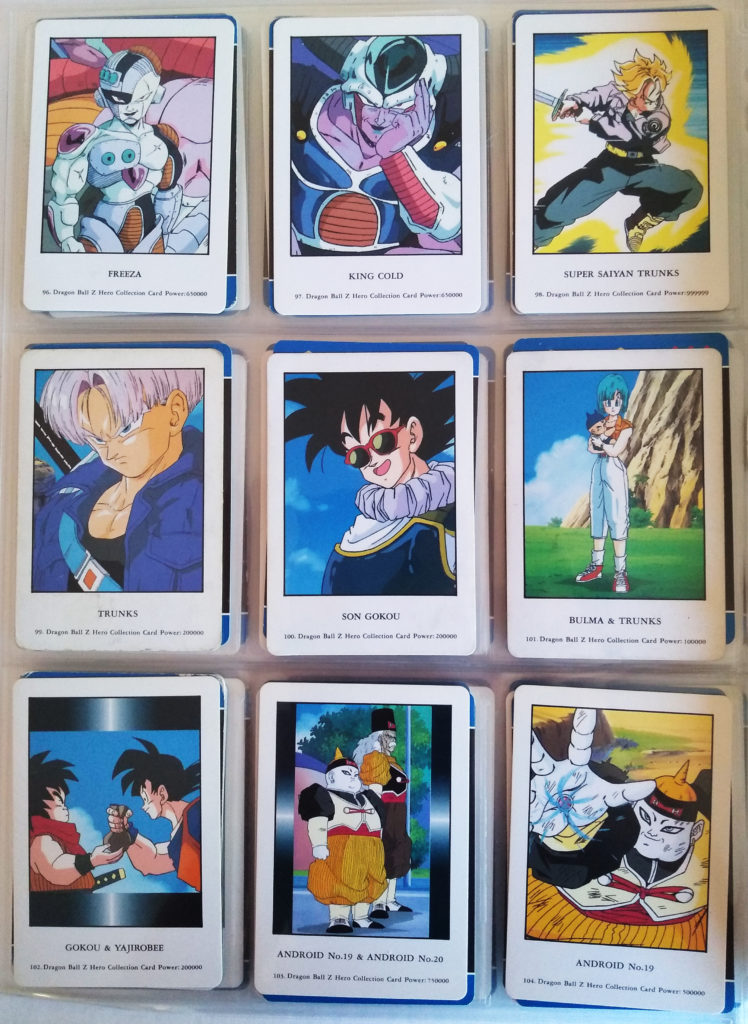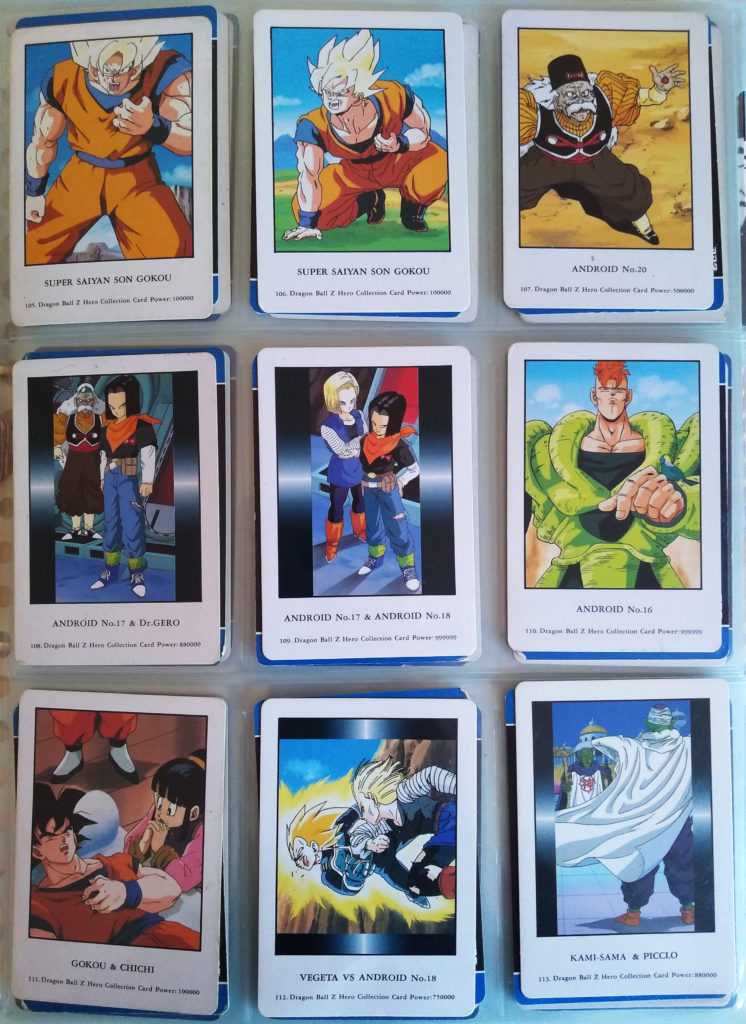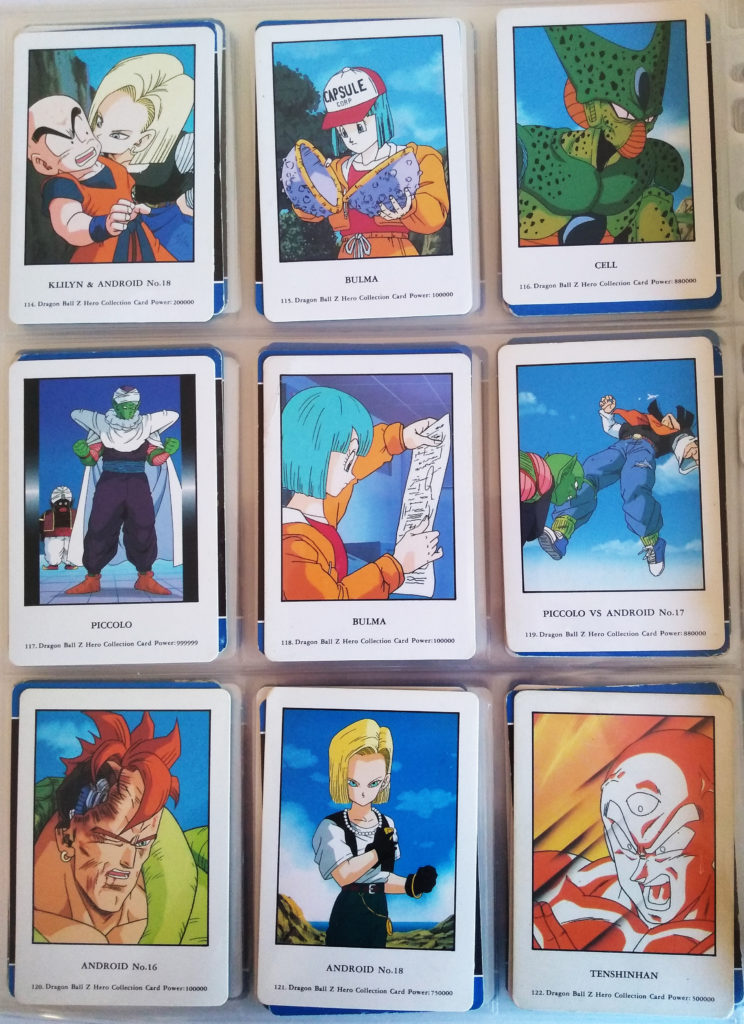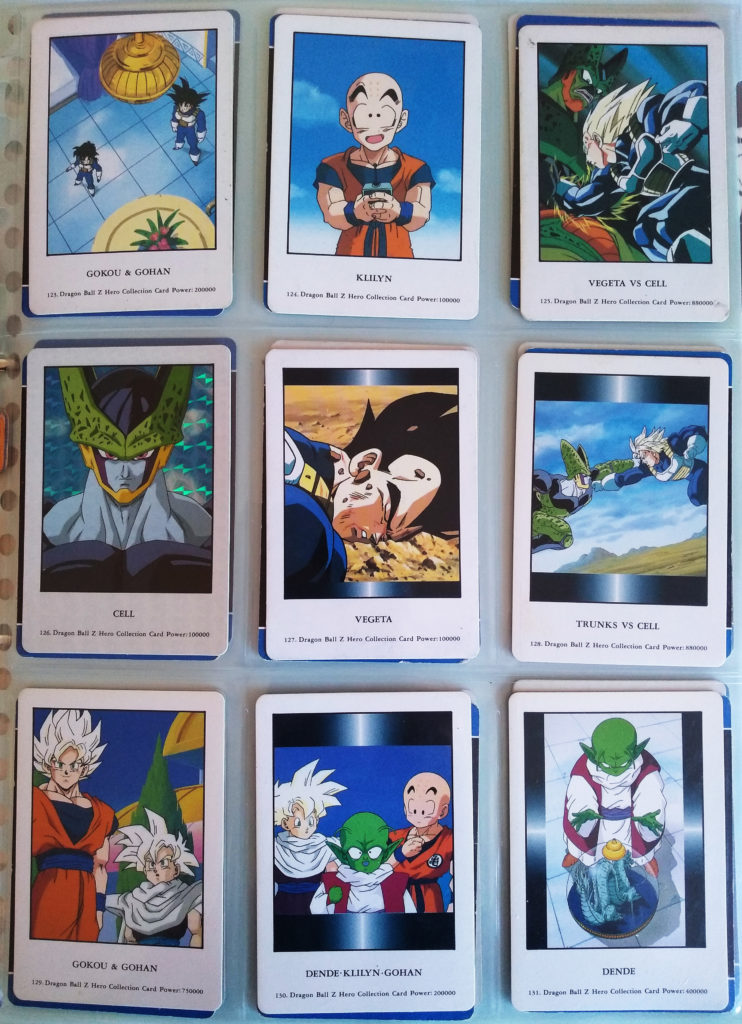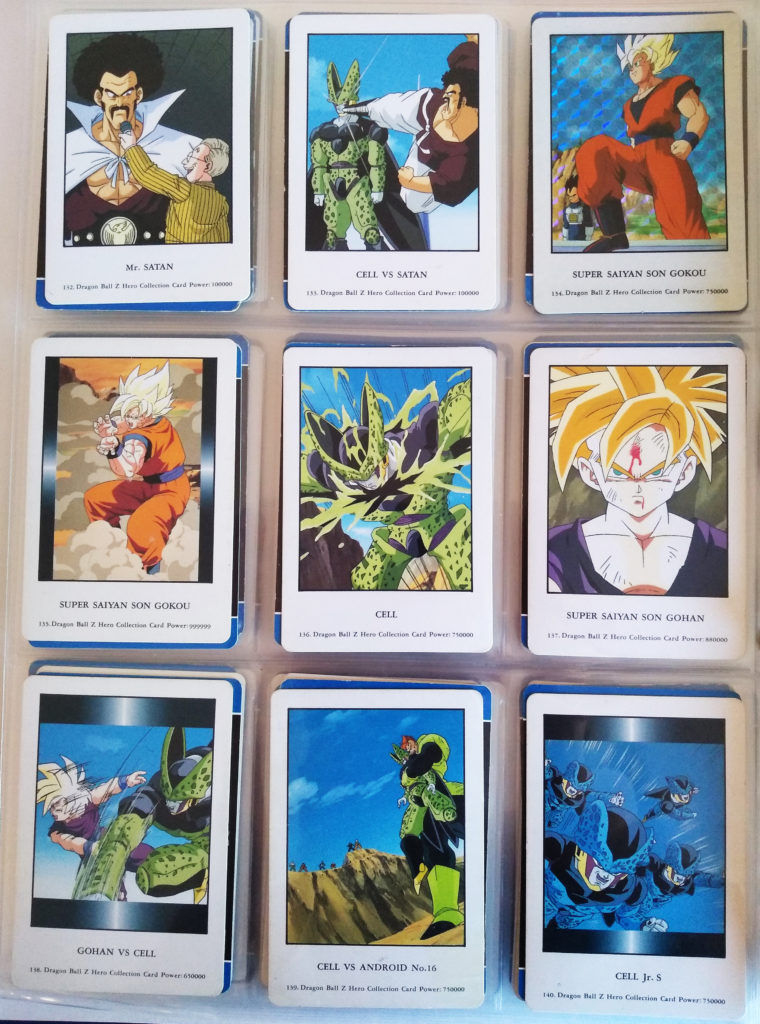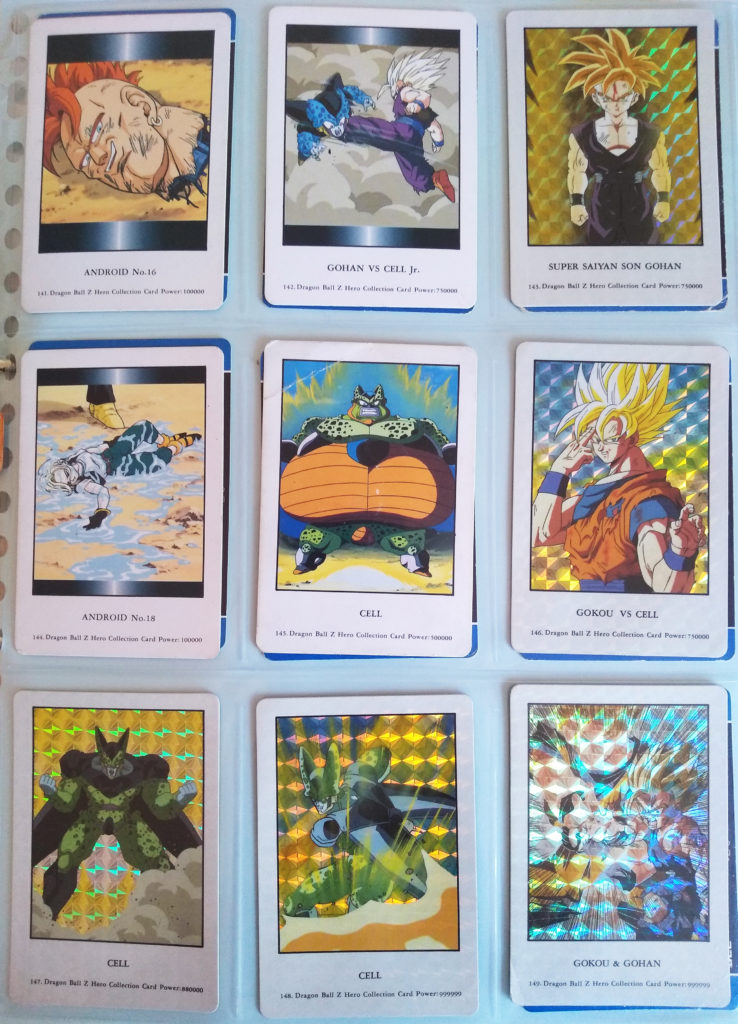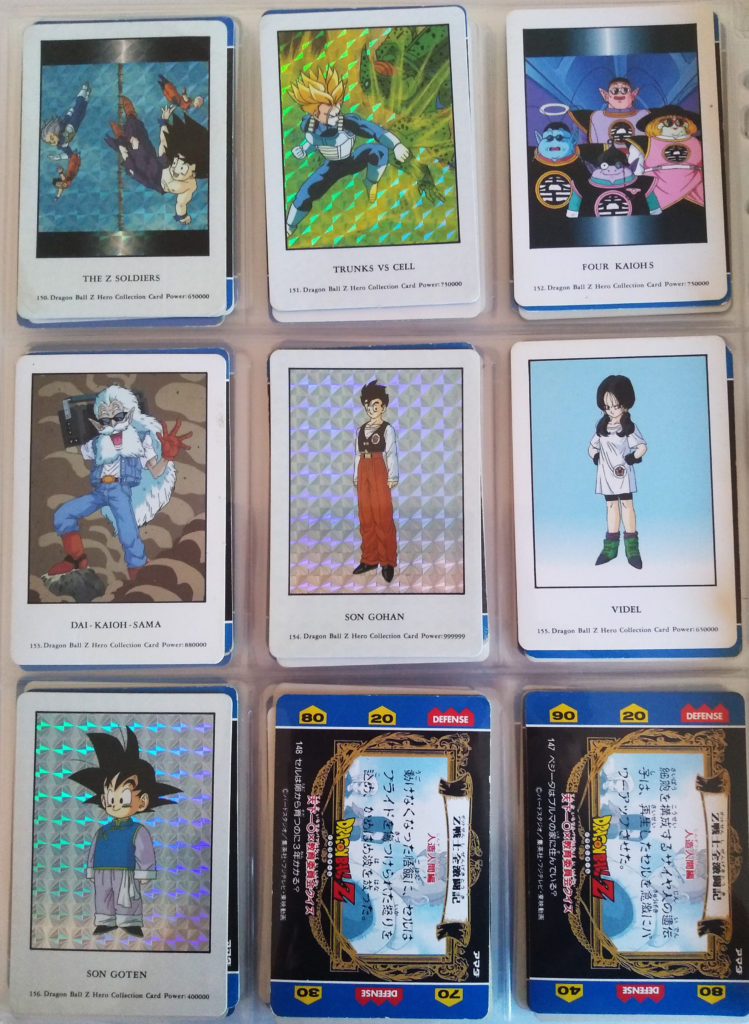 ---
These were my favourite Dragonball Z cards series as a kid. I loved how Japanese they were! I found Series 2 first actually, as they sold in the comic book store in Sittard I frequented (the only part of the series they sold). This series, Series 1, I found afterwards. First through trading.
I was annoyed I couldn't find these to buy myself though. I was annoyed how Series 2 continued the numbering from Series 1, but I didn't have Series 1. I was annoyed how little I got of Series 1 as I only knew one person who had these to trade with, a girl I knew from a Belgium market. I almost quit this series, despite loving it.
My uncle worked at the NATO, an American base, which had an American shop that imported stuff from America for the Americans based here. Occasionally my uncle brought me along and I would buy tons of cards there. I would also ask him to buy me some every time he went. And here I found this Series! I could finally catch up and try and get the full set too.
For some reason, I cut the artwork of the packaging out instead of just keeping the full pack. I think I wanted to remember what the packs looked like, but not keep packaging? Luckily I stopped doing that but my older sets like this one will just have fronts sadly.
But I managed to get the full set! I'm (still) so happy I managed to get them all.
---
Got any more details / information you think I should add? Or did I get something wrong? Do you own any of these cards? Or do you have the full set? Do you agree or disagree with my findings? Let me know in the comments below!